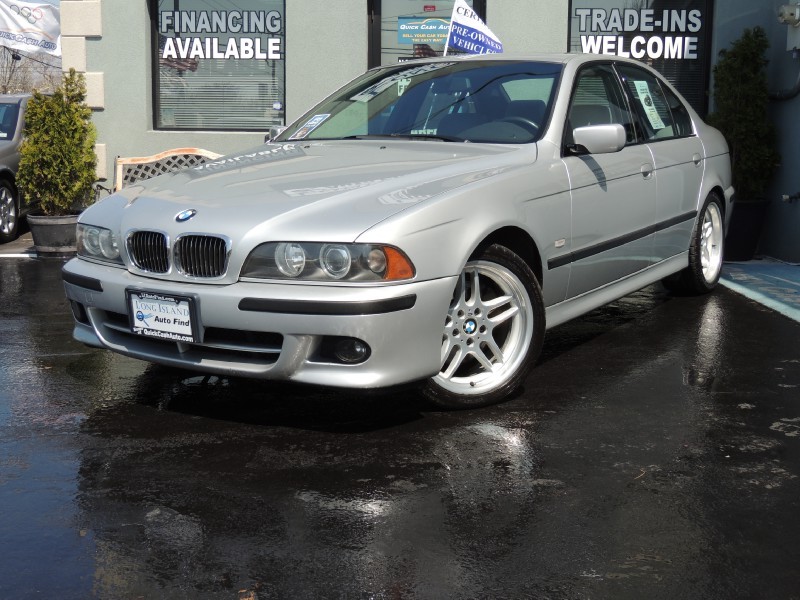 Want a little sport in your daily commute? There are many cars that you can buy that will spice up your life, but few things will remove you more quickly from the grind than a 6-speed V8-engined daily driver. The automotive equivalent of "Calgon, take me away!", these sedans will rocket you to your next location with plenty of style, luxury and speed. While there are a few German V8s that can be had for less than the models I'm reviewing today, there aren't too many that offer the sportiness, manual 6 speed, and level of luxury that these three combine. I had to get a little liberal with your budget to pull it off so afford me a little slack, but here's your 10K Friday Face-off for V8 Week – 2003 BMW 540i Sport 6 speed v. 2004 Audi S4. Let's start with the 540i:
Year: 2003
Model: 540i Sport
Engine: 4.4 liter V8
Transmission: 6-speed manual
Mileage: 99,447 mi
Price: $10,997 Buy It Now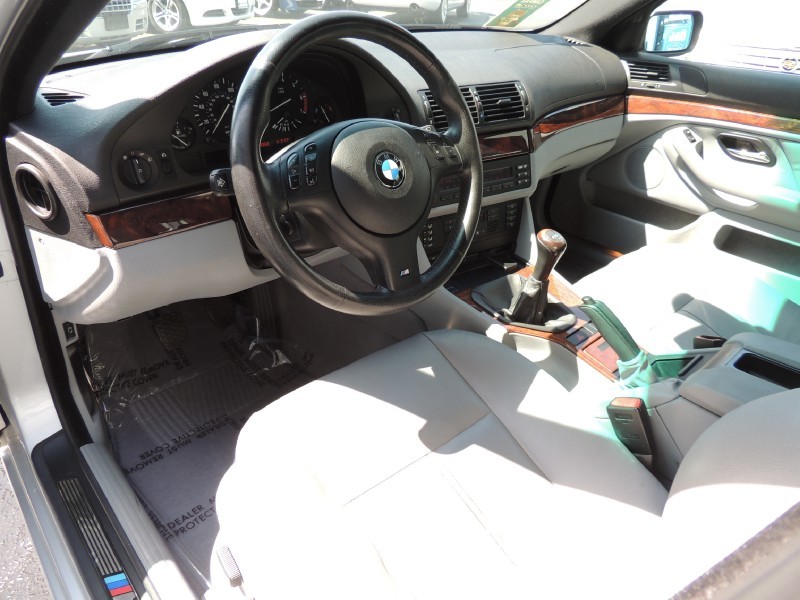 TAKE A LOOK AT THIS TITANIUM SILVER METALLIC 2003 BMW 540i WITH BMW M SPORT PACKAGE WITH 99,447 MILES, 3 PREVIOUS OWNERS, AND HAS A CLEAN CARFAX REPORT. THIS 2003 BMW 540i COMES EQUIPPED WITH A 4.4L V8 ENGINE, 6 SPEED MANUAL TRANSMISSION, GRAY LEATHER INTERIOR, POWER AND MEMORY SEATS, WOOD DASH TRIM, STEERING WHEEL CONTROLS, M STEERING WHEEL, M WHEELS, SUNROOF, AUTO DIM REAR VIEW MIRROR, HID PROJECTOR HEAD LIGHTS, FOG LIGHTS, DUAL ZONE CLIMATE CONTROL, DSC, REAR LIP SPOILER, KEYLESS ENTRY, POWER WINDOWS, POWER MIRRORS, GARAGE DOOR OPENER, AM/FM RADIO, CD PLAYER, CRUISE CONTROL, AND MUCH MORE! MAKE SURE YOU TAKE A LOOK AT ALL OF THE IMAGES IN OUR GALLERY TO SEE HOW THIS IS THE PERFECT BMW 540i FOR YOU! ATTENTION! AS A HIGH VOLUME DEALERSHIP, MANY OF OUR VEHICLES SELL VERY QUICKLY. PLEASE CALL US FOR AVAILABILITY AND EXPLANATION OF INTERNET PRICING.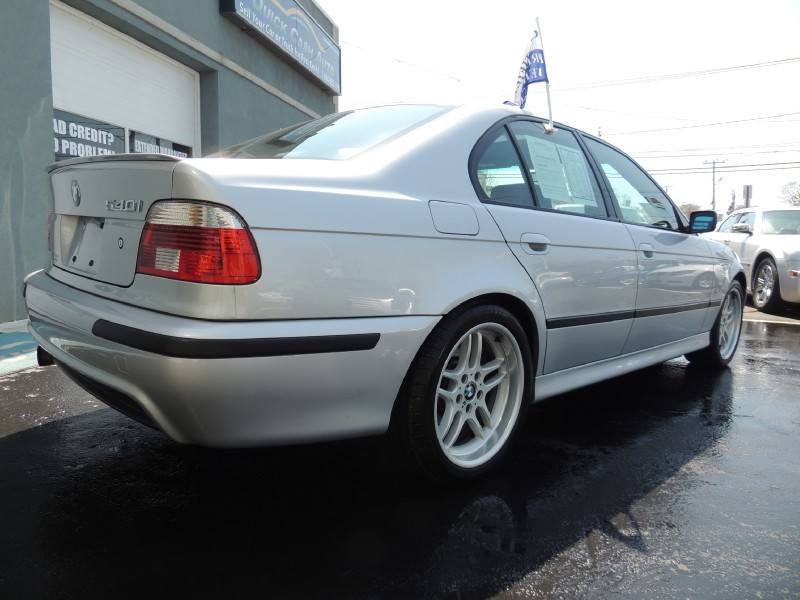 These cars are one of our favorites here at GCFSB.com. Sure, it's not an M5, but you can't buy an E39 M5 for 10K, now can you? This car offers 90% plus of the M5 experience for about half the asking price of most examples. The silver on grey combination may not be the wildest combo out there, but it's classic and understated, still looking fresh (unlike some of those mint green 540s….remember them?). The M-Parallels are without a doubt one of the best looking wheels ever put on a BMW out of the box, and fit the car perfectly. This car is really a perfect Dr. Jekyll/Mr. Hyde daily driver that you could take to dinner at a high class restaurant after your trip to the track, and it would be welcome at both. While it's certainly a solid and fun daily driver, maybe you want a little more flare in your trip to work? Red your thing? Then I have the car for you: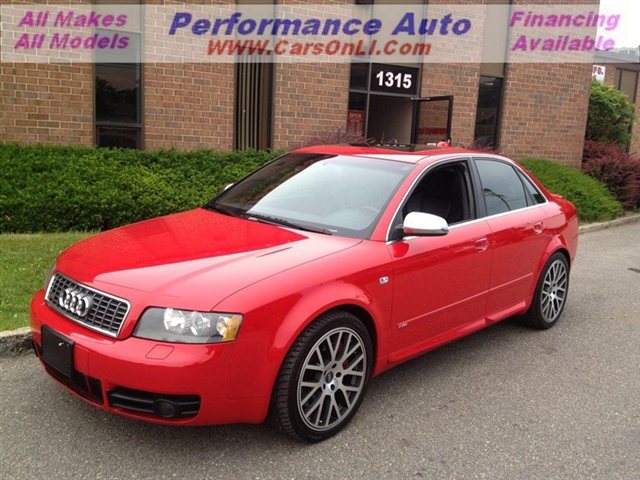 Year: 2004
Model: S4
Engine: 4.2 liter V8
Transmission: 6-speed manual
Mileage: 116,179 mi
Price: $11,998 Buy It Now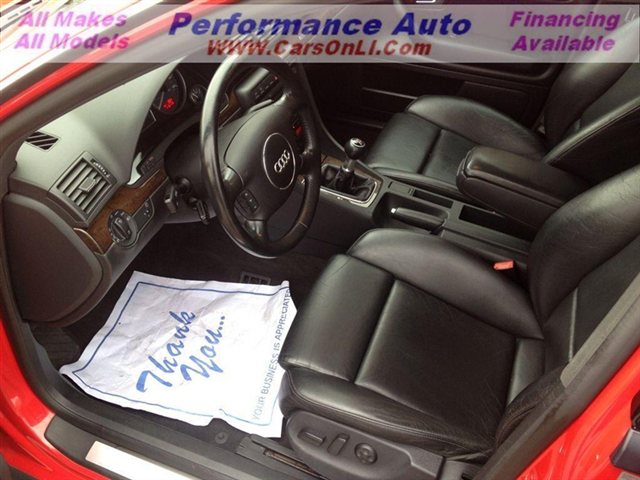 Very Clean! 6 Speed Manual! 100% Clean Carfax! Runs and Drives Great! Power Sunroof! Heated Seats! and More! – OVER 200 CARS AT OUR FACILITY! REMEMBER THE PERFORMANCE DIFFERENCE!! NO PREP FEES! NO DELIVERY FEES! AND OUR PRICES DO NOT NEED TO REFLECT A TRADE IN VALUE OR DOWN PAYMENT! DON'T BE SCAMMED BY OTHERS FINEPRINT! You do NOT need to finance to get this price! A price should be exactly that, A PRICE!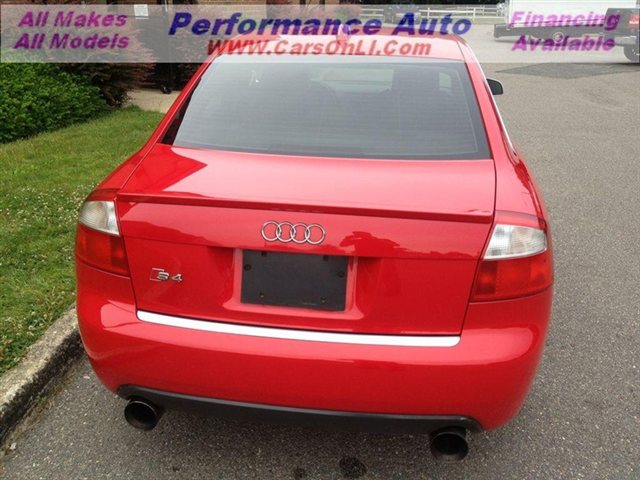 340 silky smooth horsepower channeled through quattro all wheel drive with 4 door practicality makes a great package. It looks as if it had an enthusiastic owner prior to the current sale, judging by the size of the exhaust and the very much not-my-favorite wheels. Not to worry, though, as on eBay I was able to track down a reasonably priced set of OEM wheels – the auction is linked through the wheel photo.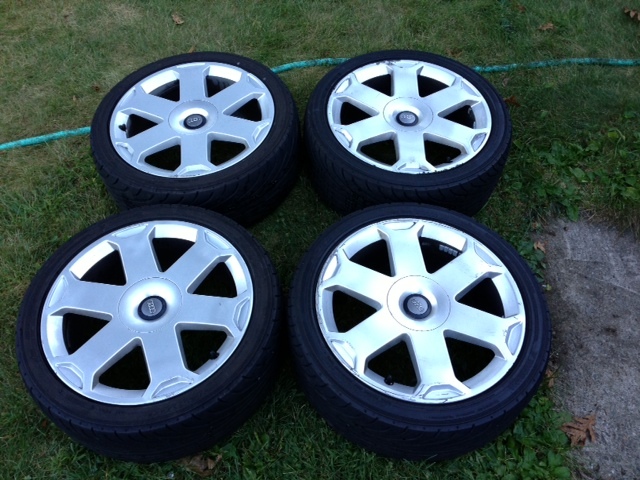 So that fixes the outside look of the car and I bet that exhaust sounds great. This car is really the opposite of the 540i, not being understated at all. Flashy and loud, this one will shout to everyone "I DON'T BELONG HERE EVEN THOUGH I COULDN'T AFFORD THIS CAR UNLESS I WORKED FOR YOU". Maybe that's the message you'd like to send? Well, even if not, this car is still a lot of car for the money. In fact, both of these cars are. Which one would you have?
-Carter