To close out my week of green Porsches I'll return to the color that I began with: Viper Green. Unlike Kermit, which wore a metallic shade of Viper Green borrowed from the VW Scirocco, this 2016 Porsche Cayman GT4 appears to have returned to the color's roots with the non-metallic Viper Green of the early '70s. The differences between the two colors are readily apparent and if we compare it to Porsche's own metallic shade of Viper Green, as seen on this 911SC, we pretty much cover all of our bases for variants of this color. Each is great in its own way and the blend of vintage color on modern machinery we see here, even when not on a 911, almost always produces a stunner.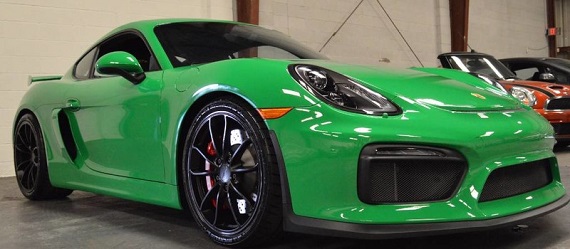 Year: 2016
Model: Caymna GT4
Engine: 3.8 liter flat-6
Transmission: 6-speed manual
Mileage: 825 mi
Price: Reserve Auction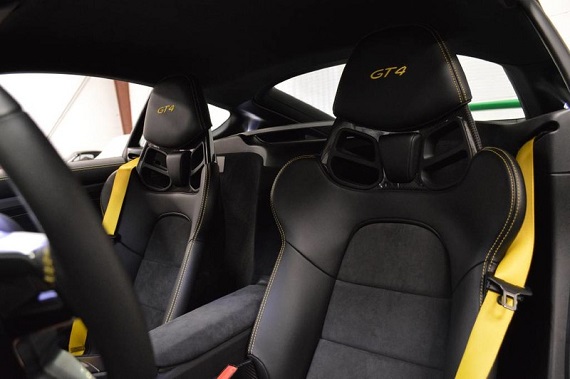 No Description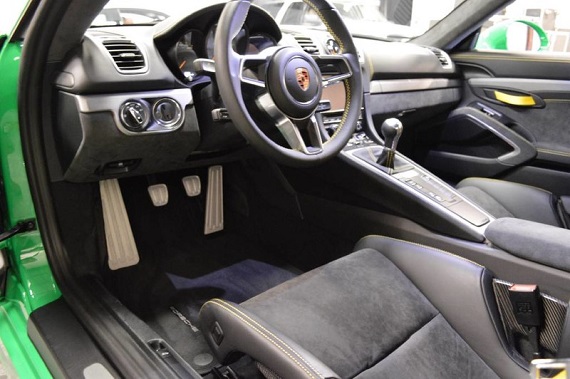 I really have been captivated by the Cayman GT4 ever since I first saw one. While I've featured a few of them this one certainly stands head and shoulders above those due to its rare paint-to-sample exterior. As with most of these PTS cars it may be a while before we know how many GT4s were spec'd in this color. It could be 1 of 1; there could be a few of them. Needless to say there won't be many. It's become somewhat common to see limited models of the 911 featured in vintage PTS colors, but this is the first Cayman I've come across. Will it garner similar levels of appeal down the road as those 911s tend to do? Time will tell. Bidding here has been stuck at $105,600 for a few days (with reserve unmet) so it seems like buyers are willing to pay a premium, but not necessarily a substantial one. Whether that changes we will have to see. If there comes a day when I find myself seeking out a second-hand GT4 something in one of Porsche's iconic colors, like this one, would be just the thing I'd try to find.
-Rob