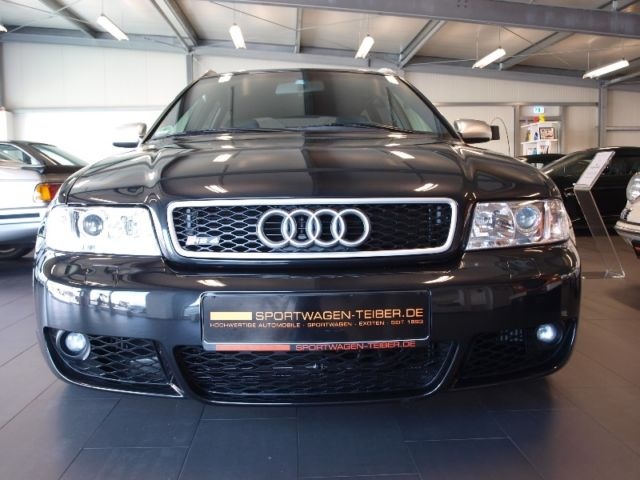 If yesterday's pristine S4 DTM Edition with low miles got you excited, then this is probably the type of car that you'd really like to see. Normally when we've done Wagon Weeks, I've written up some of the more notable fast Audi wagons; the RS2 and the S6 Plus, for example. But today I wanted to visit a few we don't spend so much time on – hence the S6 Avant duo from earlier. What we have here, though, is even that much more special; what is probably the best condition, most original and lowest mile Audi RS4 outside of Audi's possession. The RS4 was an instant hit, with quattro GmbH combining forces with Cosworth to tune the engine of the B5 up to a then-staggering 375 horsepower. With beefed up bodywork covering massive wheels and tires and run through a 6-speed manual transmission, the RS4 was good to its Sport Quattro and RS2 heritage, running to 60 m.p.h. in a smashing 4.9 seconds and easily bouncing off its self-imposed 155 m.p.h. limiter. As with the RS2 and the Sport Quattro, the limited run RS4 has been the subject of many replicas, but finding a mint condition original example reminds us of how perfect the formula was: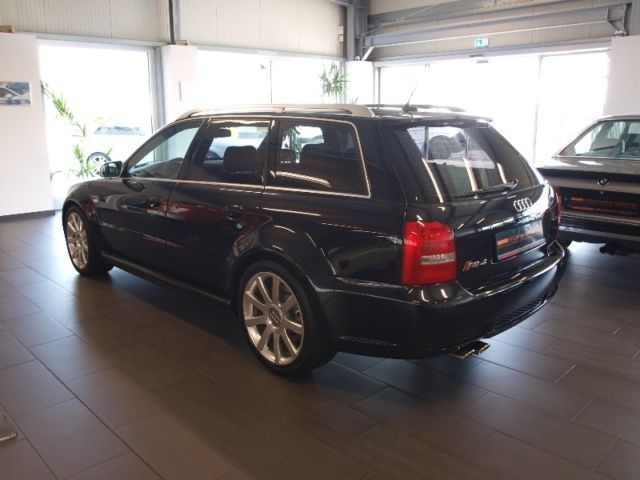 Year: 2001
Model: RS4 Avant
Engine: 2.7 liter twin turbocharged V6
Transmission: 6-speed manual
Mileage: 5,314 km (3,302 mi)
Price: E. 89,900 ($99,942 Today)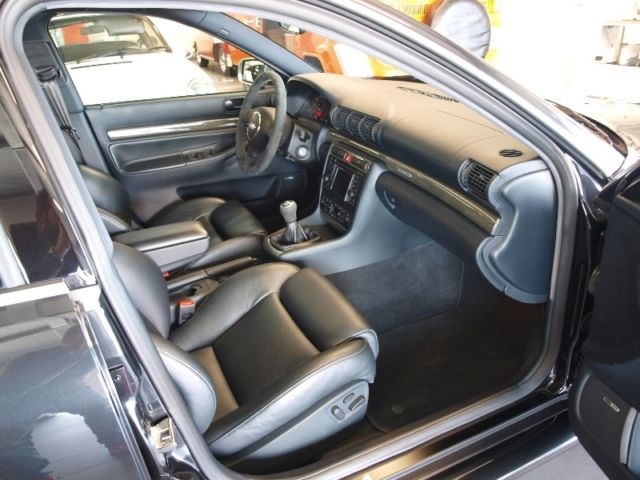 OPPORTUNITY FOR COLLECTORS – RS4 Avant 2.7 quattro turbo in the Audi exclusive paint in absolute new cars Condition: -, production date 27.04.2001, first delivery to an Italian collector, the vehicle had by mid-2008 and owned it only moved about 2,000 km – since admitted in Germany, Audi Exclusive paint "99/96 brilliant black metallic" factory, inside "QR Onyx / Onyx / Onyx / Onyx" absolutely accident-free and paint flaw free – the paint presents itself with virtually no signs of wear, original only 5314 km – is guaranteed, all completely factory original – no subsequent changes, not a chip tuning or other – – This RS4 Avant was shipped from the factory with the following optional equipment:.. – – 3Q6 3rd headrest rear, 3S3 Roof rails Aluminium matt, P19 / 1XL / 7F1 sport steering wheel and shift lever in Alcantara (quattro GmbH), 3FE el. glass sliding / tilting roof, 3X1 Durchladeeinrichtung with ski bag, 4A3 Heated front seats, 4L2 aut. dimming interior mirror, 4zł moldings frosted aluminum, 5TU decorative inlays in Carbon, 6E3 front armrest, 6FL Aussenspiegel in frosted aluminum, 6XE el. folding exterior mirrors, 7A2 CD changer, 7Q2 Navigation System Plus with color screen, 8RY BOSE sound system, 8T1 cruise control, 9AK Klimatronic, 9V7 Alarm 9ZY installation car phone (D-network), C1M 18 "-Originalräder (spotless with brand-new Pirelli tires), N5D seat covers Valcona leather, Q1E RECARO sport seats front, QV1 TV reception – available Full board folder with original service book -. Fresh inspection with changing the timing belt on the Audi dealer in 11/2014 conducted at 3260 km (original invoice is available). Full set of keys. Unique collectors condition inside and out. The vehicle is ready for collection with us.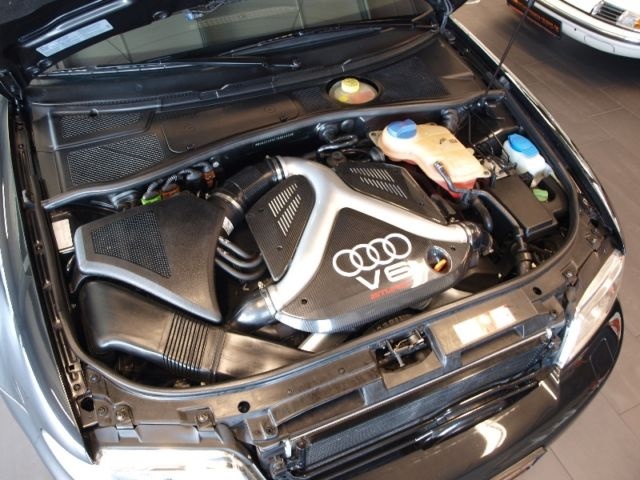 Not only is this car a special model, but it was painted in an Audi Exclusive color, making it extra collectable. I had a laugh when I saw the timing belt had been changed; likely the lowest mile timing belt that dealer had ever done. But it points towards very careful and meticulous ownership commensurate with the collectability. It is, quite simply, a brand new 14 year old RS4 Avant. It's from a different era of performance, before all of the electrical nannies fully entered in. And compared to some recent Audi fast wagons, it's downright sedate. But special? Yes, you bet – and for someone looking for the perfect, all original RS4, they probably won't even balk at the nearly $100,000 asking price, considering the value that recent special Audis like the Sport Quattros have generated. It's a bit of a shame, though, that it will simply be relegated to a collection; these are great driver's cars, a fun throwback to the old boosted Audi Avant formula.
-Carter