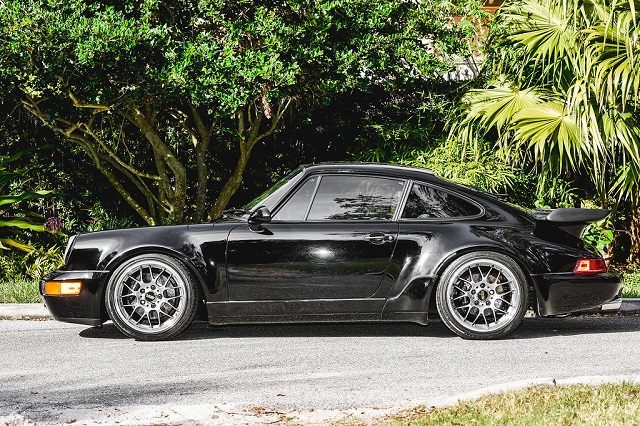 Even though I've featured a few 964s lately there's been a missing attribute: none of them have been of the forced induction variety. We still don't see nearly as many examples of the 964 Turbo as we do with the other air-cooled models and the ones I do see all kind of blend together. This one particularly caught my eye, though not necessarily for reasons that some will prefer. It's the BBS wheels and they look fantastic! I have a set of similar design wheels – though not BBS – on my car so the general aesthetic definitely has appeal to me and I think here they look amazing. Are they better than a set of Speedlines from the Turbo 3.6 and Turbo S? Maybe not. They're a nice complement nonetheless. But, hey, sometimes it's little things like the wheels that help a car stand apart and attract additional notice. It's why the aftermarket wheel industry has done pretty well.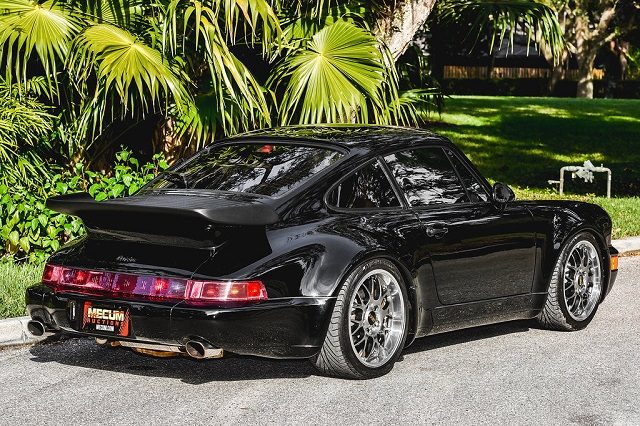 Year: 1992
Model: 911 Turbo
Engine: 3.3 liter turbocharged flat-6
Transmission: 5-speed manual
Mileage: 26,631 mi
Price: $150,000 Buy It Now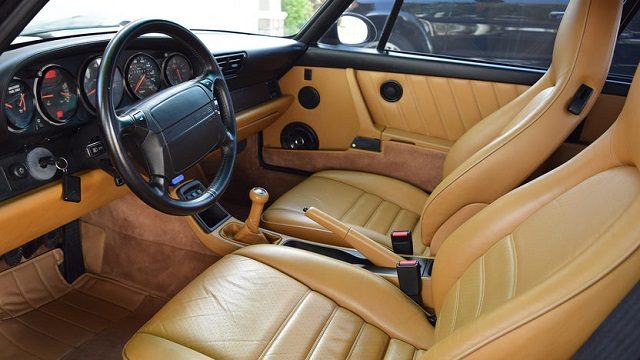 Beautiful 1992 Porsche 964 Turbo Coupe. One of 289 produced for the US market, finished in Black with Cashmere Leather interior and only 26,631 miles. The interior is original with the exception of the factory radio which I still have. This 964 Turbo is loaded with 6 speed manual transmission, Turbo 3.3 Liter Engine, leather front and rear seats, front power seats, power side mirrors, up graded sound system and original radio, Bilstein PS 9 full suspension, FAB Speed Exhaust System, Factory Chrome Cup Design wheels and wheel caps with Porsche crests, and BBS wheels and Tires. Remote Entry with Alarm,, Immobilizer Anti-Theft System. Comes with complete books, Service Records, Tool roll, Two sets of Keys, and more. For additional questions contact Raymond Williams at 941-320-5094.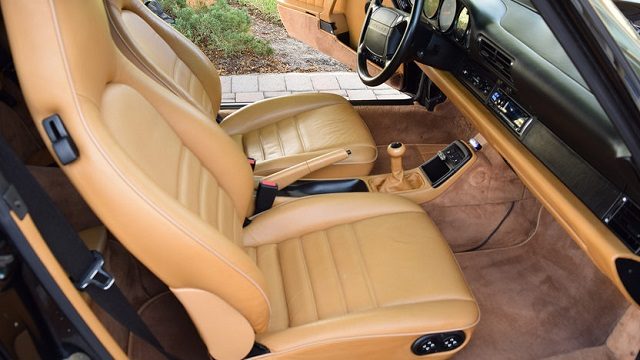 Enough about wheels though. The rest of this Turbo presents quite well too. The black over cashmere combination works very well and everything here looks in really nice condition. There are a couple of aftermarket items with the suspension and exhaust, but those shouldn't be too problematic. And for those really concerned, the original wheels come with the car. I assume the statements about a 6-speed manual are mistakes as it should be a 5-speed, but maybe someone swapped out the transmission. That would be where my first questions lie. Finally, we aren't told much about its history, but this Turbo is said to come with complete books and service records so it sounds like the information is at least on hand.
As for price, we have a pretty good sense of its value given that this Turbo was up for auction at the Mecum Kissimmee auctions in January. There bidding reached $135K, but that was not enough to meet the seller's reserve. Given the $150K asking price here I'm somewhat surprised they didn't pull the reserve in the auction and just complete the sale, but whatever. It's here now and while I think $150K is too high it is pretty low mileage and looks great. Perhaps someone will pull the trigger.
-Rob