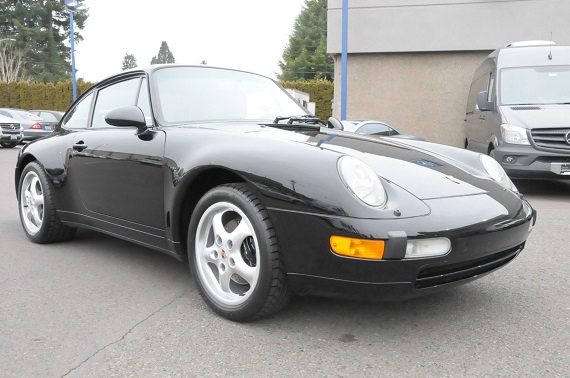 The 993 is for many a favorite. Stylistically, it shows the culmination of 30 years of subtle changes and tweaks, because while it no longer wore the classic 911 body it undeniably clung to those roots. The proportions were just right, the weight remained reasonably low and the engine provided the unmistakable clatter that could only be produced by an air-cooled engine. As the last of the air-cooled 911s, the 993 is an icon of an icon. The car featured here is a Black on Black 1997 Porsche 911 Carrera Coupe, located in Oregon, with 6-speed manual transmission and a light 30,300 miles.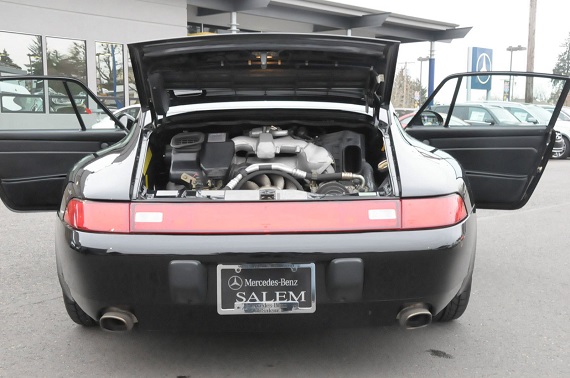 Year: 1997
Model: 911 Carrera
Engine: 3.6 liter flat-6
Transmission: 6-speed manual
Mileage: 30,300 mi
Price: Reserve Auction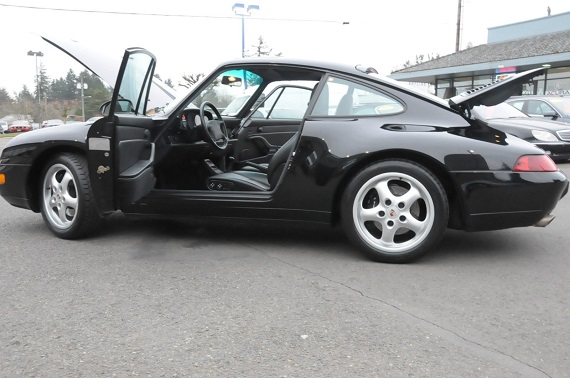 Up for auction has to be one of the nicest 1997 911 Carrera Porsches for sale anywhere. This car looks like it just came off the showroom floor in 1997. It has the books, both keys, and the original MSRP. This car is perfect for any Porsche collector. It has only 30,000 miles on it and black/black, has brand new tires. I had the car inspected and it doesn't seem to have had any paintwork or anything like that. And if it doesn't sell, I am going to just put it in my personal collection and keep it. I would consider trades on this vehicle, a 1996 or 1997 Turbo preferable or anything really. Please call me with any questions, 503-931-6010. And this car can be seen anytime. Good luck and whoever gets this will be shocked how nice it is.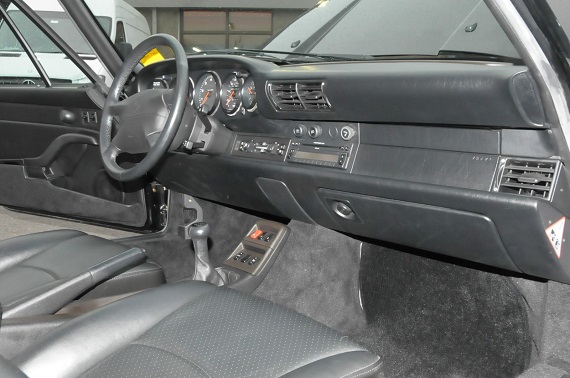 The times when I am perhaps most shocked by the market for air-cooled 911s is when looking at a relatively low mileage 993 Carrera that in all other ways is unremarkable. I don't mean that to be overly negative, as this car appears to be in very good condition throughout and is sure to please whomever becomes its new owner. But it's a standard car in a standard color, and while the mileage is low, it isn't super low. At its current bidding of $55,200 (with reserve unmet) the market clearly favors these cars, which isn't to say I'm surprised, just more a matter of accepting that the days of reasonable cost for an air-cooled 911 in good condition seem well past. Given its current mileage, this car could probably be bought and driven a reasonable amount and sold a few years later for little to no loss (and perhaps even some appreciation). That's not too bad of a deal!
-Rob