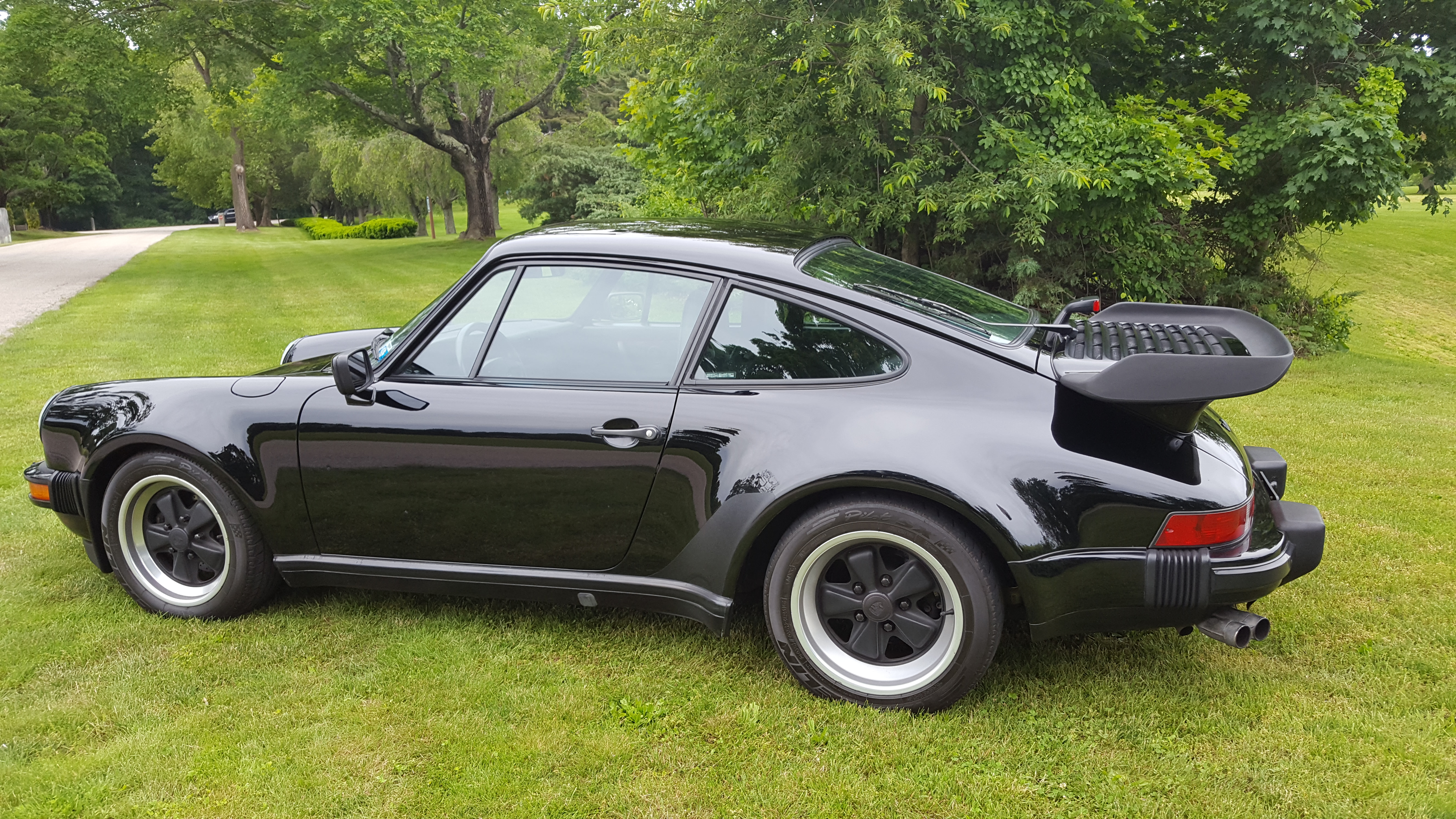 Yesterday we presented a very nice 993 twin-turbo and in that post I spoke of my conflicting desires between those beautiful 993s and the original Turbo, the 930. So let's turn our attention to the 930 as this presents us a nice opportunity for comparison. This triple Black 1987 Porsche 911 Turbo Coupe is offered by the same seller as the 993, which means the condition of the car is good and the price sits on the more reasonable side when factoring in condition and mileage. As we've discussed quite a bit on these pages the 930 market definitely has moved downward for all but the best cars, but the desirability of the model itself remains strong. There are a lot of them out there with sub-$100K price tags so it takes very low miles or rare colors/options to really attract notice. I do think that makes this the tougher sell of the two cars, but for someone like me, whose heart remains strongly tied to these iconic '80s Turbos, that allure might be too strong to overcome, tempting us toward the dark side.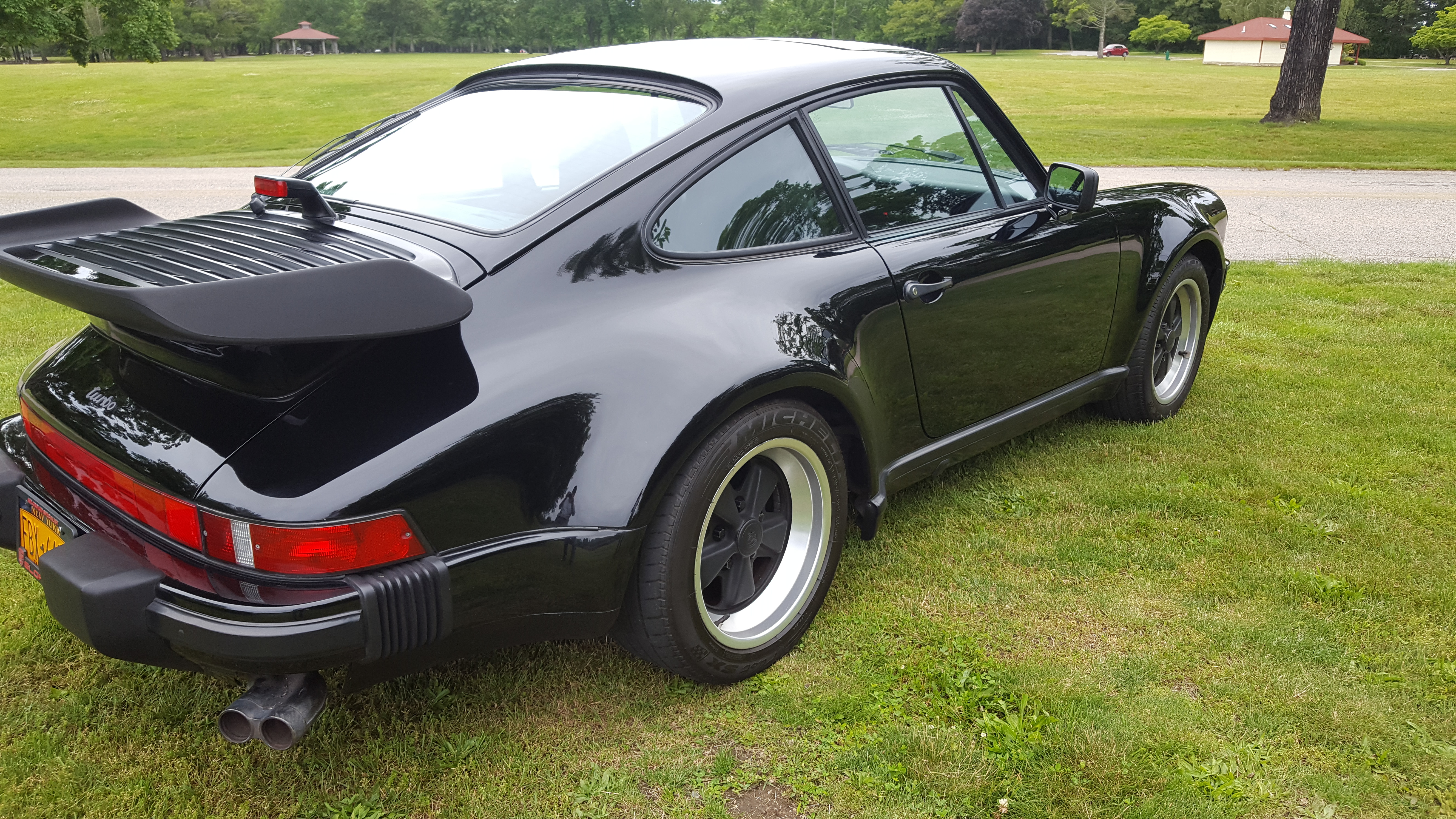 Year: 1987
Model: 911 Turbo
Engine: 3.3 liter turbocharged flat-6
Transmission: 4-speed manual
Mileage: 44,000 mi
Price: $89,000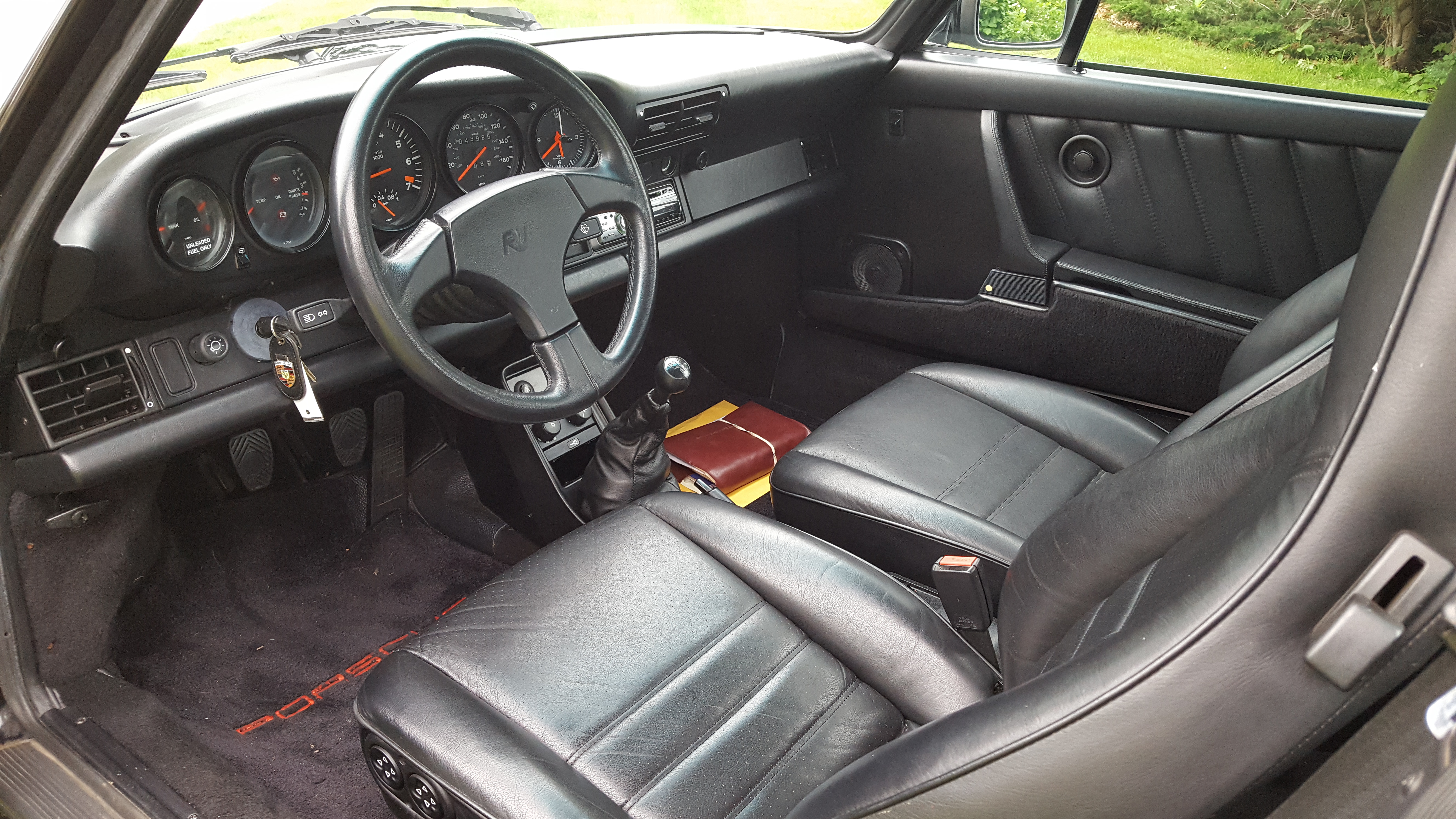 1987 911 Turbo Coupe Black with Black Leather, 44k miles, very good overall condition with some minor paint chips on the hood. Has a Ruf steering wheel ( original included) , Ruf dual exhaust, mechanical fuel injection, and after market stereo. Needs tires. Runs great and has a good service history. Definitely a car you will enjoy driving and not just staring at it in the garage. A very usable investment car.
Vin# WPOJB0931HS051017
Asking $99,000.00
Call 508-326-6359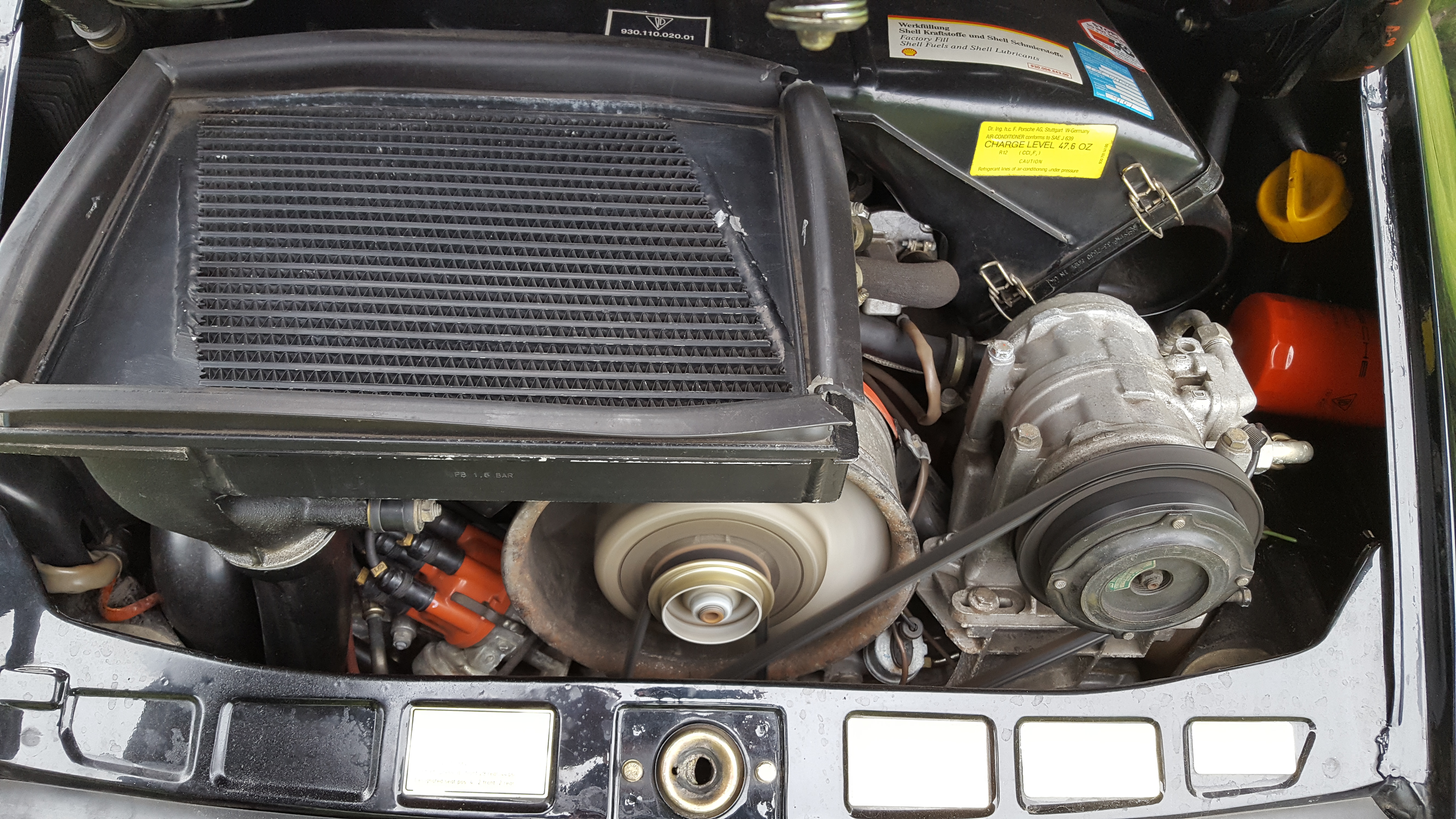 Like the many 930s mentioned above this one does come in under six figures, but only just. It looks good though. It isn't an exciting color combination, though all black is quite popular even if not uncommon. It fits the personality of the 930 well. The paint looks in nice shape, as does the interior. The Ruf steering wheel is a welcome addition that brings a far better look than the original wheel, and that original wheel is included for those who prefer it. It also has a Ruf exhaust and non-original stereo. Those items shouldn't detract too much from the car unless a buyer is looking for pristine originality, though I suppose they are items that could hold it back a little bit. But the price here isn't too bad all things considered.
The biggest problem is that there are plenty available for less money with not too many more miles so it will take the total package to sway a buyer this way. It's said to come with a good service history and we'll have to see how complete a history that is. That history along with a closer inspection of its condition should decide the day. We have a good place to start though.
-Rob