A few years before I was born, my father owned a 1967 Mercedes-Benz 230S. Bought used in the early 1970s, he still waxes poetically about this car. At a time when foreign cars were scarce on the streets of Northeast Philadelphia, this befinned jet black saloon stood out. It certainly raised some eyebrows in my grandparent's neighborhood the first time my father arrived to take my mom out on a date. It was the kind of car that screamed "I'm successful" or perhaps in this part of the world, "I'm connected."
While his car was based on the more upmarket W111 chassis, the W110, previously available with four cylinders and diesel engines, became available with the same engine carburetted 2.3 liter inline six cylinder engine, the M130, that powered my dad's 230S. Sold from 1965 through 1968, this was among the last of the fintails to be sold. This model, with it's single round headlights, was simply dubbed the 230. Over the years, critics have pondered just how Mercedes could have capitulated to such a styling fad, but truth be told, the Heckflosse, or Fintail, has garnered it share of respect. This 230 for sale in California has some lesser seen options on this basic Benz, such as a sunroof and air conditioning.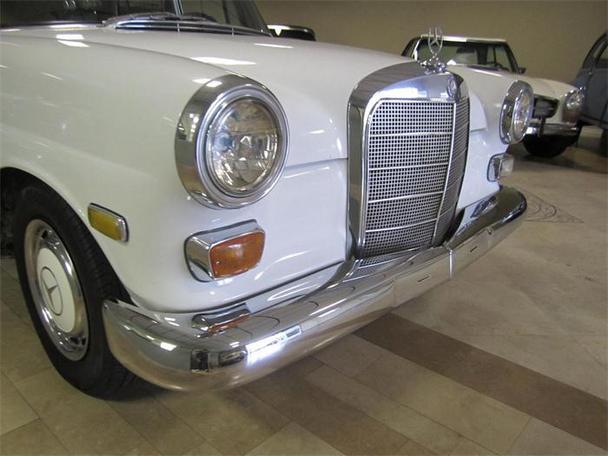 Vin# 11001110034307 Miles: 87717 4 speed on the floor Sunroof 1967 marked the end of the long lasting production-run of the Mercedes Fintail models. Produced for 18 years and sold in many countries it made Mercedes Benz a household name all over the world. The featured 230 is one of the last cars produced and is titled as a 1968 model. It has the most option I have ever seen, including a sunroof with a matching windscreen made by Webasto and a Frigiking air conditioning unit (still blowing cold air, what is hard to believe).
…