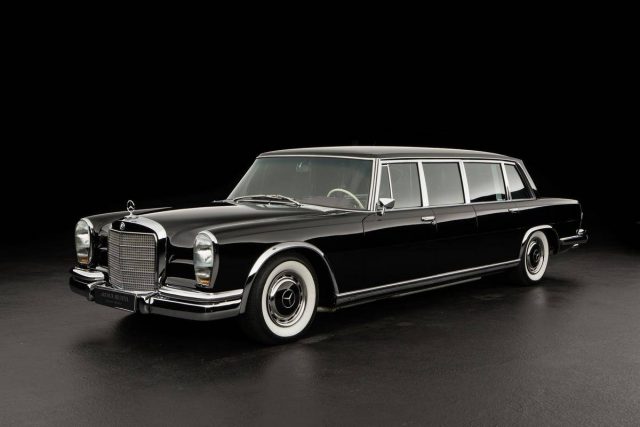 A few months ago I checked a Mercedes-Benz 600 literally fit for a king. Today we have another 600 Pullman which doesn't look to be outfitted for any royalty and/or dictator, but you probably need to be as rich as one to afford it. This 1969 for sale in Germany has gone through a total frame-off restoration and from the looks of it, could pass as a brand new car.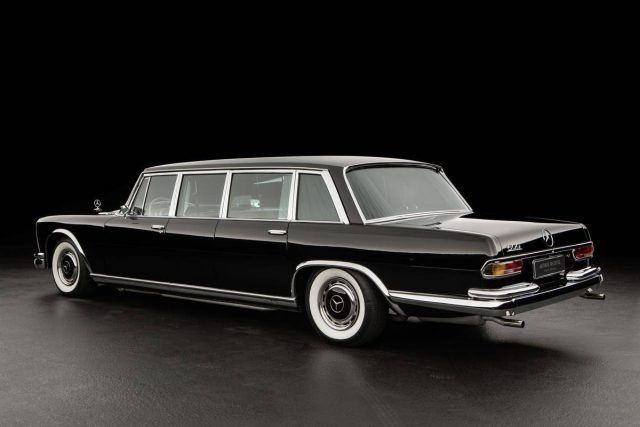 Year: 1969
Model: 600 Pullman
Engine: 6.3 liter V8
Transmission: 4-speed automatic
Mileage: Unknown
Price: $895,000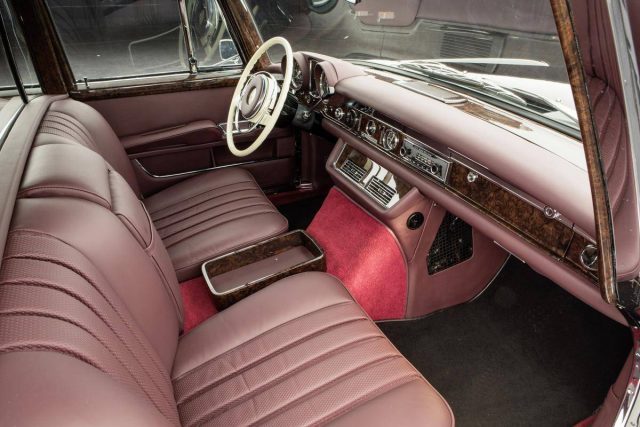 THE CAR OFFERED

This 1969 Mercedes-Benz 600 Pullman has been subject to a total restoration ("frame-off") performed at the highest level.

Extensive photographic documentation of the work carried out is available.

Technically and visually presented in excellent condition for Concours judging or driving events.

The car comes with a one-year warranty, Daimler-Benz data card of first delivery, owner's manual, service handbook as well as a value certificate condition grade "excellent".

Matching number engine from first delivery.

GENERAL INFORMATION

The sales price includes free door-to-door-shipping (insured) to your desired address in the USA via sea freight and custom clearance (import taxes not included).

Air freight or delivery to any other destination in the world is available upon request.

Feel free to ask, if you have got any questions left or if you'd like to have more detailed information.

We are happy to take our time and provide you with more pictures and videos or anything else belonging to your concerns – We will get back to you with all speed.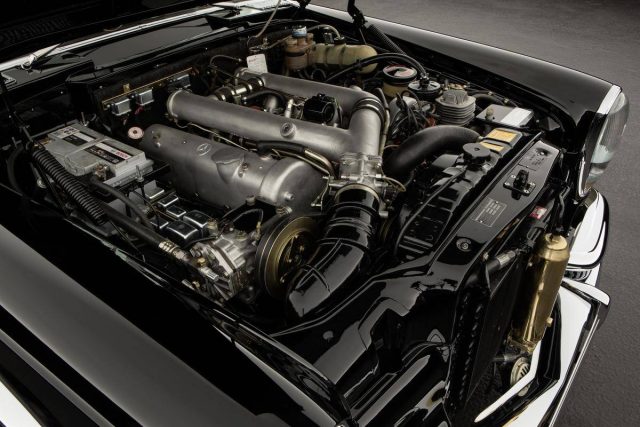 I wish I knew more about this specific car as I love diving into the histories of them. Almost every 600 ownership has a story behind it that ranges from wealthy industrialist to killed three million people and everywhere in between.…