Introduced to the rest of the world in 1983, the M635CSi, or later, M6, was one of those '80s icons. Along with the Porsche 928, Audi Quattro and Mercedes-Benz 560SEC, these represented some of Germany's finest for the decade. By the time the BMW M6 reached these shores, it was detuned and had catalysts, but still produced 256 horsepower, which was very respectable for the day.
There are still plenty of clean, low mileage M6s to be had by collectors. I like this particular example because it is neither a worn out, high mileage example or a low mileage garage queen. This would be the kind of car you wouldn't be afraid to use on a regular basis.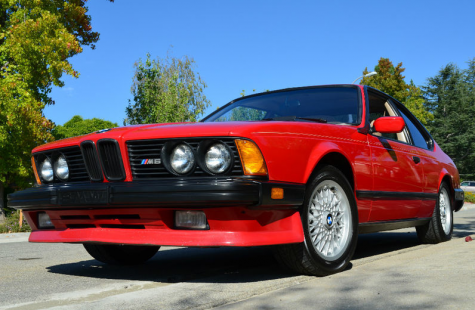 Offered here for your consideration, is an extraordinarily clean and sharp 1987 BMW M6 Coupe. I am advised that this vehicle is one out of only 5400 that were shipped to the USA. With only 76,600 original miles, this car is a find. Always garaged and pampered in Southern California, the vehicle is remarkably straight, tight and pristine in original factory paint. The interior upholstery is superb. The carpets appear fresh plus the door panels and armrests are basically unblemished (see photos). Pride ownership is evident. If you are seeking a M6 for an investment or to simply tour and enjoy, this is one to keep.

The car is powered by a 3.5L straight six engine matched to a 5-speed manual transmission. ABS power brakes are standard plus P/S, P/W & P/Locks and cruise control. Air conditioning blows cold. The car has genuine leather upholstery throughout and is quite beautiful with power leather seats with memory. The car sports a sunroof and stereo system.

Condition: Excellent. I personally composed the photos and video of this vehicle on location.
…