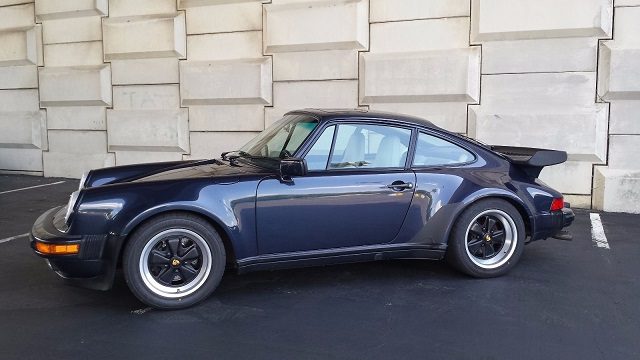 I'm going to take a short break from my value shopping to present a 930 that I like quite a bit. It is not a good value. It is, however, a color combination I like a lot and don't see that often.
Here we have a Marine Blue Metallic 1988 Porsche 930 Coupe, located in Kentucky, with what I believe is a Linen leather interior and 53,285 miles on it. The ad is very short on the details and while I don't mind a concise ad a 50K mile 930 isn't really a candidate for such a lack. So there's legwork to be done on the part of any interested buyer, but it's a really attractive car.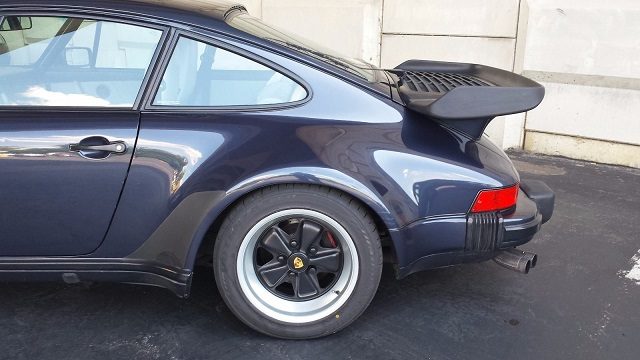 Year: 1988
Model: 911 Turbo
Engine: 3.3 liter turbocharged flat-6
Transmission: 4-speed manual
Mileage: 53,285 mi
Price: $125,000 Buy It Now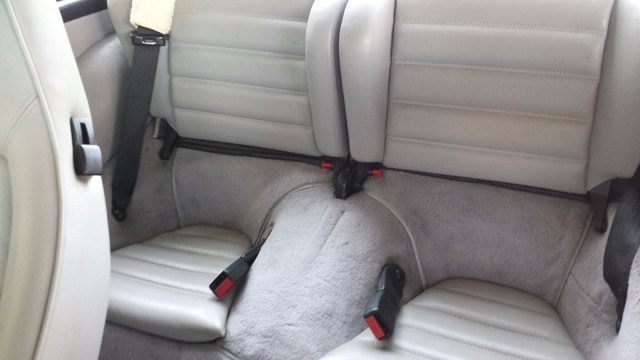 This is a beautiful 1988 Porsche 930 Turbo. Low mileage at 53,285. Runs and drives great. Exterior is a rare marine blau metallic. Interior shows normal wear for its age. This is a very special car and will not last long!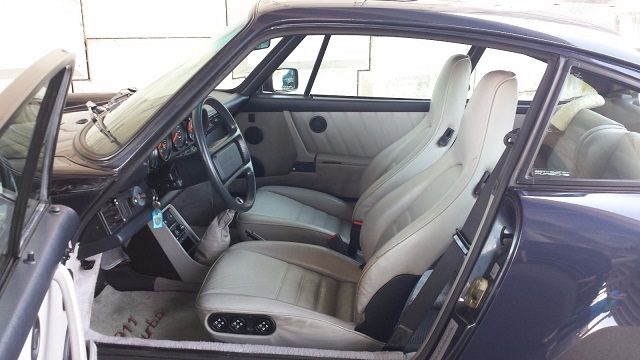 Every time I see a Linen interior I wonder if it's a complete pain to keep clean. Some of the photos here kind of show the sort of thing that would worry me! Generally speaking this interior looks quite good and in good shape. There don't appear to be any major problems like tears, scuffs, or cracks in the dash. It looks very clean. But a light colored interior like this will show dirt and imperfections much more than darker colors, even much more than tan, and here we see the evidence of that. Given how close up the pictures appear to be I don't think it's the sort of thing we'd get too upset about.…