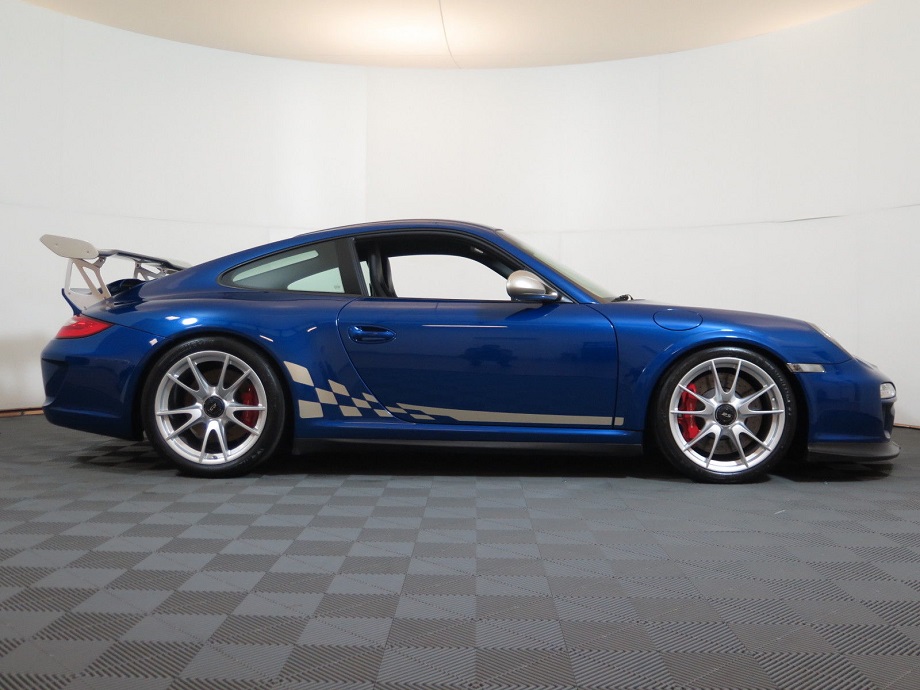 Driving home yesterday I passed a BMW M2 that was stunning. It wasn't the model itself that caught my eye, but the color. While I'm not as well versed in BMW colors as Porsche, I believe it was Long Beach Blue Metallic. For those like me who are more familiar with Porsche colors, it reminded me a bit of Minerva Blue. If you're in the market I highly recommend checking it out.
This post isn't about a BMW though. That BMW reminded me how much I love blue as an exterior color. It had such depth to it and brightness and the way the color shifted as we drove by really was something. I could have spent a lot more time looking, but that probably would have annoyed the people behind me. (Interestingly, coming the other way was a bright blue, non-metallic, Volvo C30. It was nice as well, but not nearly as pretty as the BMW.) I post a wide variety of Porsche colors and I really do like a lot of them, but as a whole I think blue might just be the best.
This seemed a good time to post this car, which I'd seen a couple weeks back and hadn't gotten around to: here we have an Aqua Blue Metallic 2011 Porsche 911 GT3 RS, located in Miami, with 12,811 miles on it. I'll say from the start that I don't think this blue is quite as good as Long Beach Blue, but it's still quite attractive and among the GT3 RS it's quite rare. I can't recall coming across another one.