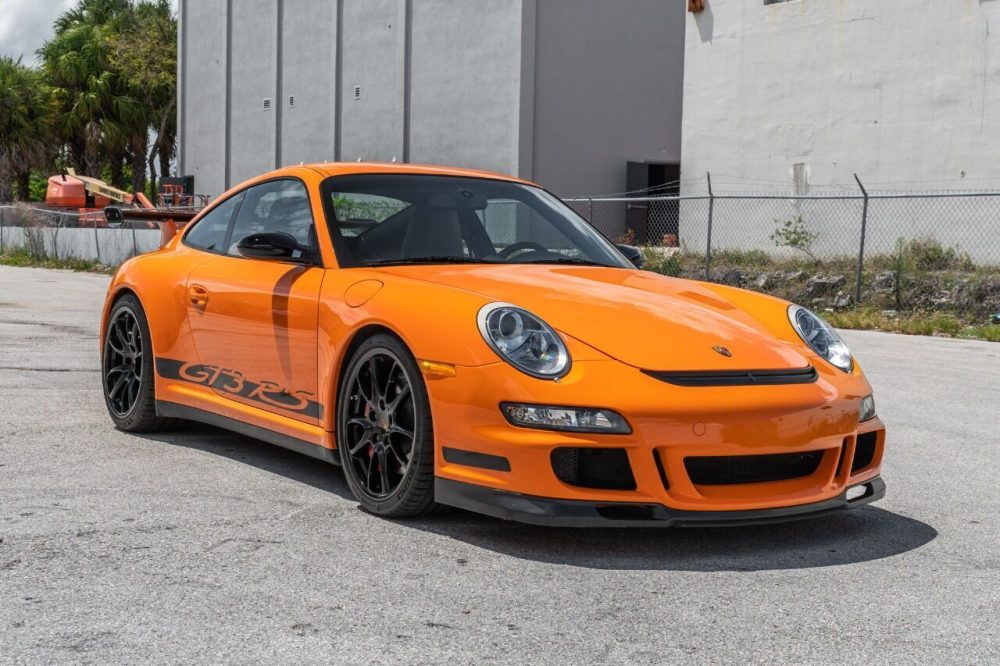 I hate to be the one with clichés, but a lot of times when people ask me about the values of certain cars, I reply a lot of times "They'll never be any less expensive." This is usually caused by a perfect storm of low production, high demand, and the very high chance of that kind of car won't be produced ever again. Today's car, a 2007 Porsche 911 GT3 RS, checks all those boxes.
Only 410 examples were built for the US market during a two-year production run, which is extremely low considering how many people out there desire these cars, and the major kicker being this is one of the few GT3 RS models produced with a manual transmission. I think it is pretty clear that the days of manual gearboxes in RS cars are long gone, so if you want one, go find a 997 example. I think most of the world has realized all this, and now over the past few years prices have almost doubled. What I'd give for a GT3 RS for $140,000.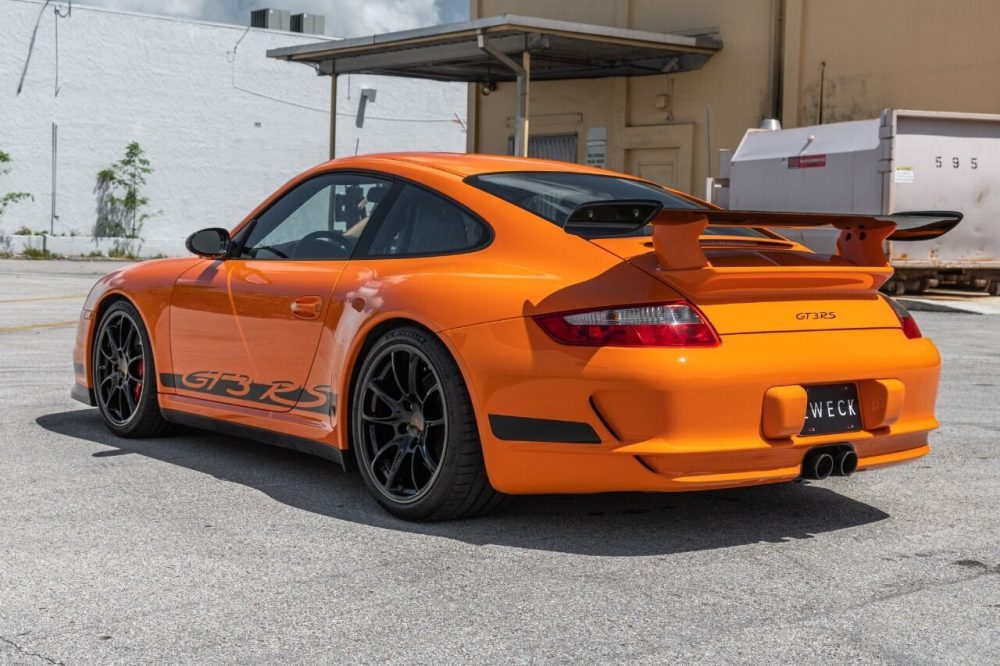 Year: 2007
Model: 911 GT3 RS
VIN: WP0AC299X7S792875
Engine: 3.8 liter flat-6
Transmission: 6-speed manual
Mileage: 22,285 mi
Location: Miami, Florida
Price: $252,997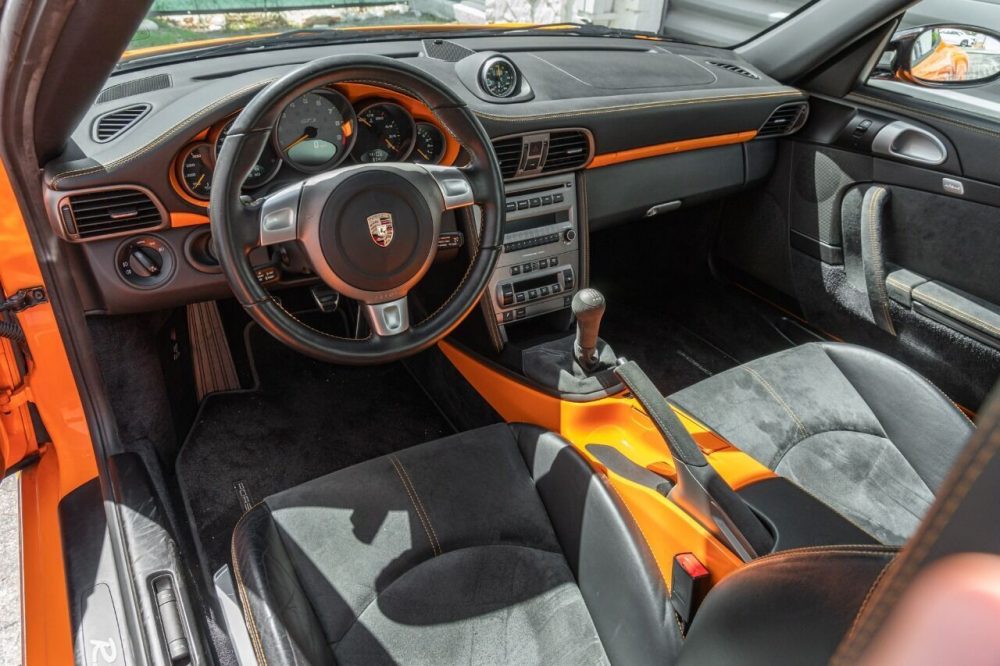 Zweck is pleased to offer a 997.1 GT3RS with only 22 thousand miles, finished in Orange over Black Full Leather interior with orange deviated stitching. This 2007 GT3 RS is stock with only a Sharkwerks center muffler bypass installed and has a clean DME / over-rev report with minimal range 1 and 2 ignitions and zero ranges 3-6. This 997 RS is equipped with Michelin Pilot Sport 4S tires with 2019 date codes and was optioned with steel brakes. Notable options include bi-xenon lights, Sport Chrono package, full leather interior, leather steering wheel, and painted interior trims. A full option readout is included below. This RS comes with a clean CARFAX report and shows no signs of prior accident damage. Original manuals and service records dating back to 2012 are included. Full high-resolution photo gallery and VIN available upon request. VIN: WP0AC299X7S792875 Prod Month: 2007-05-01 Sticker Price: $136,595.00 Exterior: Orange With Decorative Stripe Interior: Black Full Leather 09991 All Excl.Opt Stitch Dev Color 24901 Dashboard Stitching Dev. Color 24902 Door Stitching in Dev. Color 24903 Door Handle Stitching Dev.Clr. 24904 Dev.Stitching Side Centr Cnsl 24905 Rear Side Panel Dev.Stitching 25851 Seat Stitch Deviating Clr. GT3 639 Chrono Package 78 Black Full Leather 810 Floor Mats – Interior Color CDM Trim Strip Painted Ext Clr CDP Instr Surround Painted Ext Clr CPT Storage Bin Lid W/Porsche Crst N2 Orange P74 Bi-Xenon Headlamp Package XME Rear Ctr Cons Painted Extr Clr XPA Thicker Steering Wheel-Leather
This is an interesting example with the heavy orange trim inside that might turn off some buyers, but you know what you are signing up for. It has an asking price of $252,000, although I do think it is a tag high given we saw one with half the miles and the pricey carbon-ceramic brakes sell for the same price a few weeks ago. However, this is still just one of 410 cars. Have fun waiting around for another one if you think one is going to pop up tomorrow or prices are going back down. (Hot tip: They aren't.) I'm sure there are a few people out there who would be willing to sell for $250,000 after buying for $130,000 a few years ago if you raise your voice loud enough, and I wouldn't call you crazy for paying that price. Get them while you can, because I'm sure we'll look back in 2027 and think this was cheap.
– Andrew