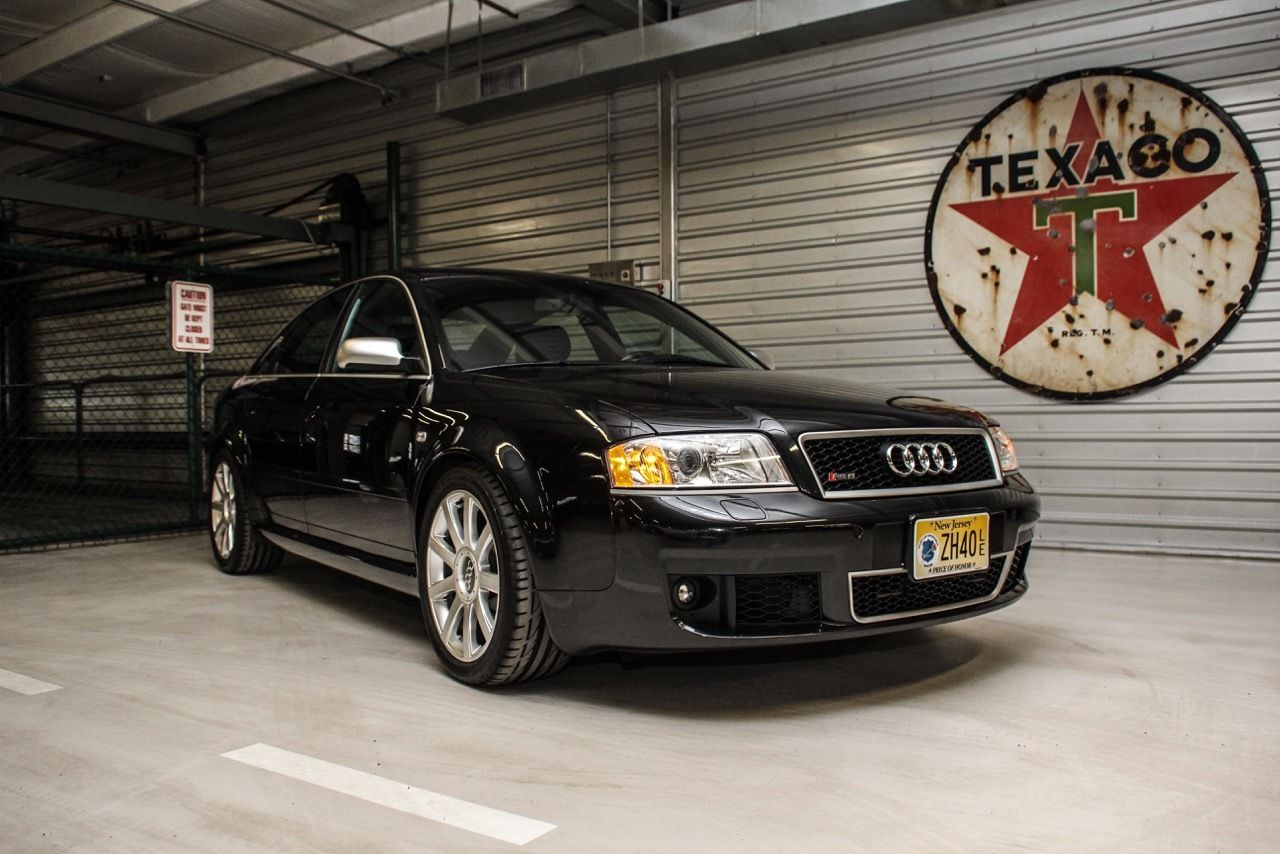 Update 12/15/2017: This RS6 remains available with 400 more miles and a further $6,000 price reduction to $41,999 – down substantially from the original $59,000 ask.
If yesterday's post on the Audi 4000CS quattro represented the genesis of my love for the brand, if I'm honest the C5 RS6 was the start of where I started to question the choices of Ingolstadt's design. It wasn't that the RS6 wasn't a hugely impressive car; though they seem pretty new still, this amazing ride is over halfway towards being considered "vintage" in some states. 14 years has passed since the original owner plunked down the heady $80,000 for what was briefly the world's fastest production sedan. Audi brought two turbochargers to the Cosworth-built 4.2 liter V8 party, offering 450 horsepower, sub-5 second 0-60 times and a car that would easily bump into its 155 mph regulated top speed – and it came to America!
Consider, for a moment, that in 2002 when this car was ready for launch, the car that had existed 15 years before that was the very 1987 4000CS quattro I wrote up yesterday.
It was a monumental leap for the company into the throes of the top-tier performance sedans, but alas, it was a war of escalation that hasn't stopped since. Audi has already announced that the new RS6 will have a gazillion horsepower and may even come here. In response, BMW has promised to up the new M5's power to no less than whatever Audi produces, plus 50. To me, though the newest and biggest and baddest sedans are certainly mind-boggling, none of them really appeal to me in the same way the 4000CS quattro did. The 4000CS quattro had been a car I could conceptualize owning downstream of the original owner (maybe I'd even be the second owner?), but the RS6?…