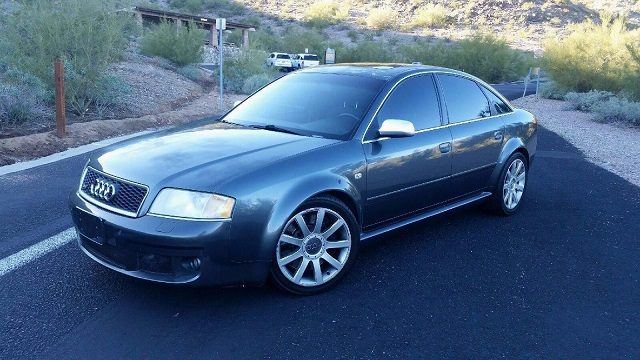 While BMW's M5 has been the benchmark for performance sedans since its inception in 1985, there have been plenty of challengers along the way that have really pushed the limits of sedans to new levels. The Lotus Carlton, for example, completely changed what going fast with 4-doors meant in the early 1990s. With twin turbochargers slapped on an otherwise unassuming inline-6, the bespoilered and wide-wheeled Opel packed 377 horsepower and could hit 180 m.p.h. flat out in 1990.
That meant the next generation of super-sedans would have to up their game, and constant brinkmanship ensued; the 3.8 upgrade to the E34 M5 hit 335 horsepower. The 500E packed 322, and Audi's C4 S6 Plus matched that amount. They were still short of the Lotus, though, and playing catch up. Moving into the late 90s, power levels started to go crazy.
The C5 S6 launched in 1999, now with 335 horsepower. The same year, Mercedes-Benz entered with the E55 AMG at 349 horsepower. But both paled in comparison to the new E39 M5 with 400 horsepower – the undisputed king of super-sedans at the time. That would change in 2002 when Audi's quattro GmbH launched its newest creation. With help from Cosworth Technologies, the new RS6 sported two turbos on the 4.2 liter V8 seen in the S6. The result was an impressive 450 horsepower driven through all four wheels. Giant wheels filled massive flares, at the front huge gulping intakes fed the intercoolers, and special exhaust and gills popped up everywhere. It was the new super-hero sedan and the result was…well, fast. The limited nature and performance potential of these RS6s have meant they've retained greater value than the normal C5 range, though they've been in steady decline. Today, we get to test the market on a well used example – where do these C5s sit today?