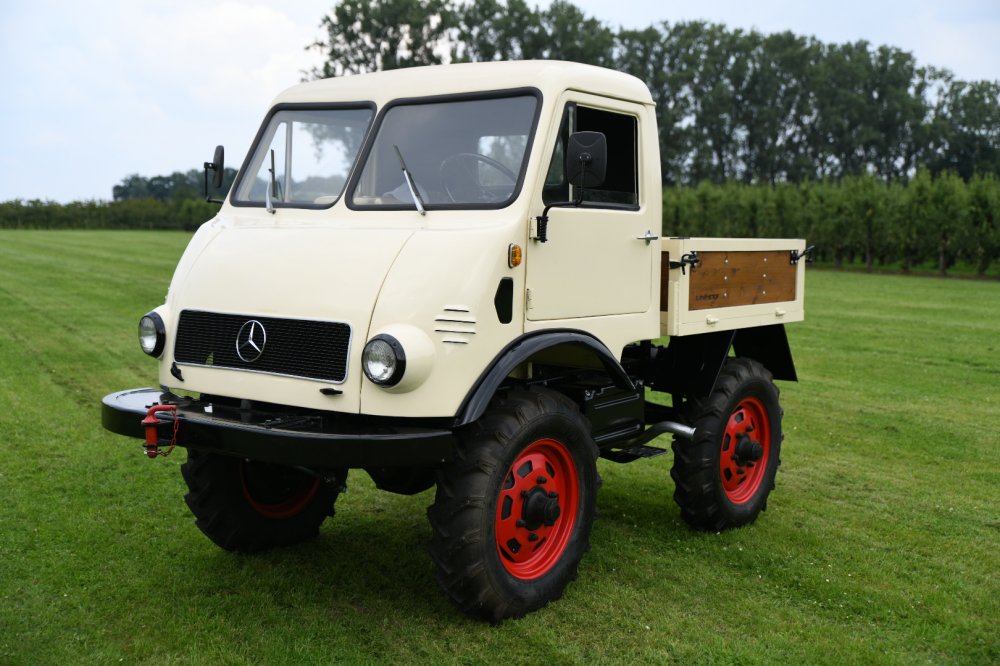 Here is something you don't see everyday. This is the mighty 1956 Mercedes-Benz Unimog 401. Believe it or not, this is actually the third generation of the Unimog, as the Unimog 2010 ran from 1951 to 1953, and the original Unimog 70200 ran from 1949 to 1951. Powerful speed demons these were not. The 401 we are looking at today utilized the diesel OM 636 VI car engine that was factory rated at 25 horsepower and 75 ft-lb of torque. It had a manual gearbox with six forward gears and two reverse – for all those times you are pulling from both direction. This example up for sale in Belgium actually underwent a restoration and is probably one of the nicest example out there. The price? Not as crazy as you would expect.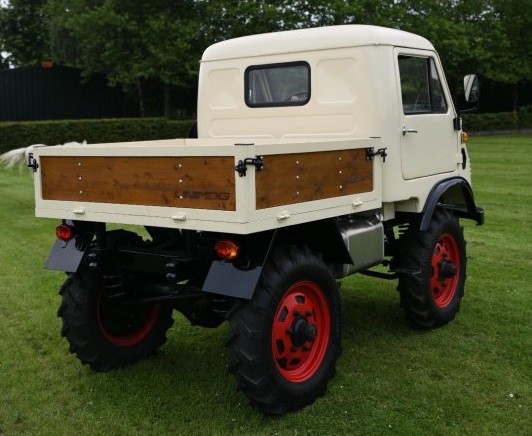 Year: 1956
Model: Unimog 401
VIN: N/A
Engine: 1.7 liter inline-4 diesel
Transmission: 6-speed manual
Mileage: N/A
Location: Sint-Truiden, Belgium
Price: €28,500 ($33,034)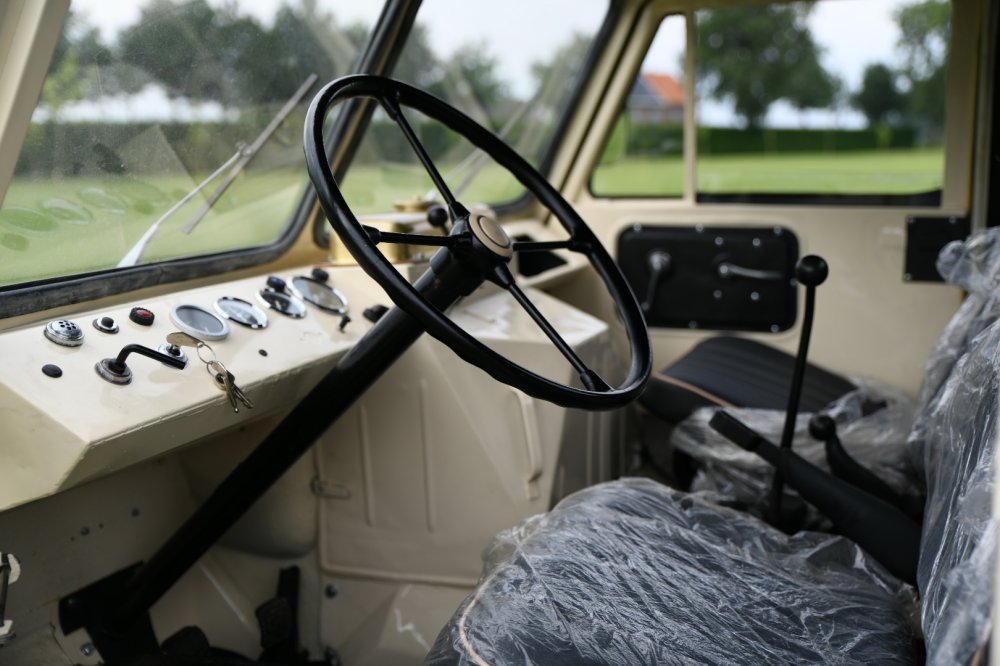 Mercedes Unimog 401,1956, body off restoration, matching numbers, concours condition

Contact us for more information.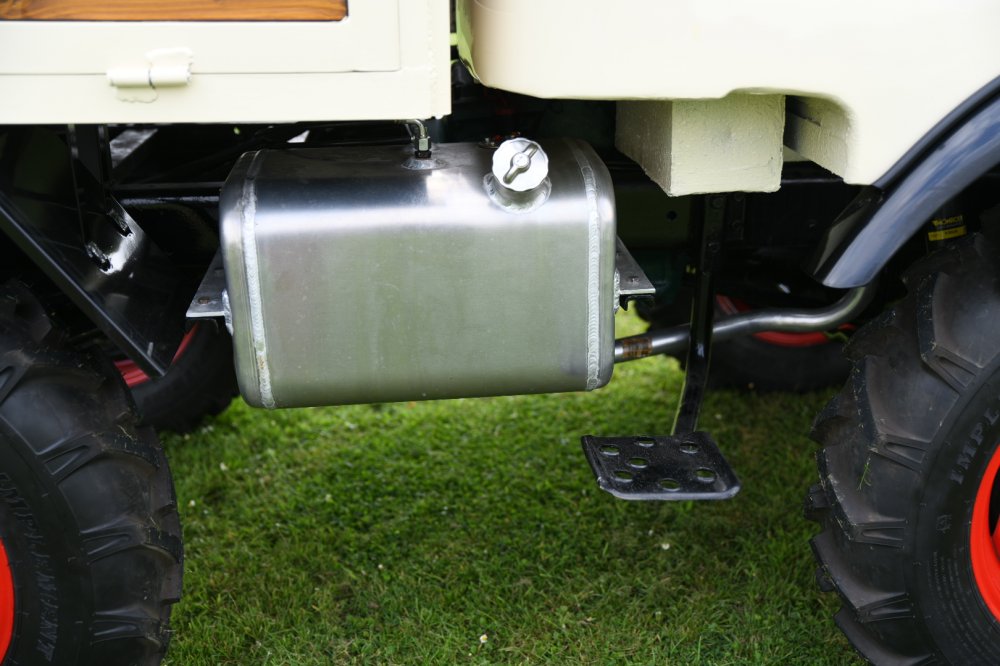 Most of the 401 examples were cabriolet models that had very little in the way of keeping you dry and warm, but this is a Froschauge (frog-eye) cab that has a very nice set of vinyl seats and some rubber floor mats. Some real luxury stuff, this is! In all seriousness, this is a really cool truck, but I'm not sure what you would do with it. You can't really drive it on public roads given its lack of power and not-so great tires for paved roads, plus the top speed is just 33 miles per hour. I suppose if you had a large – and most importantly flat – estate, you could drive around it doing Unimog stuff…whatever that is.
This one has an asking price of around $33,000, which seems reasonable given how expensive these things can get. If you are into old Unimogs I can't argue this one nor its price, as I'm sure the vintage Unimog restoration game isn't cheap.
– Andrew