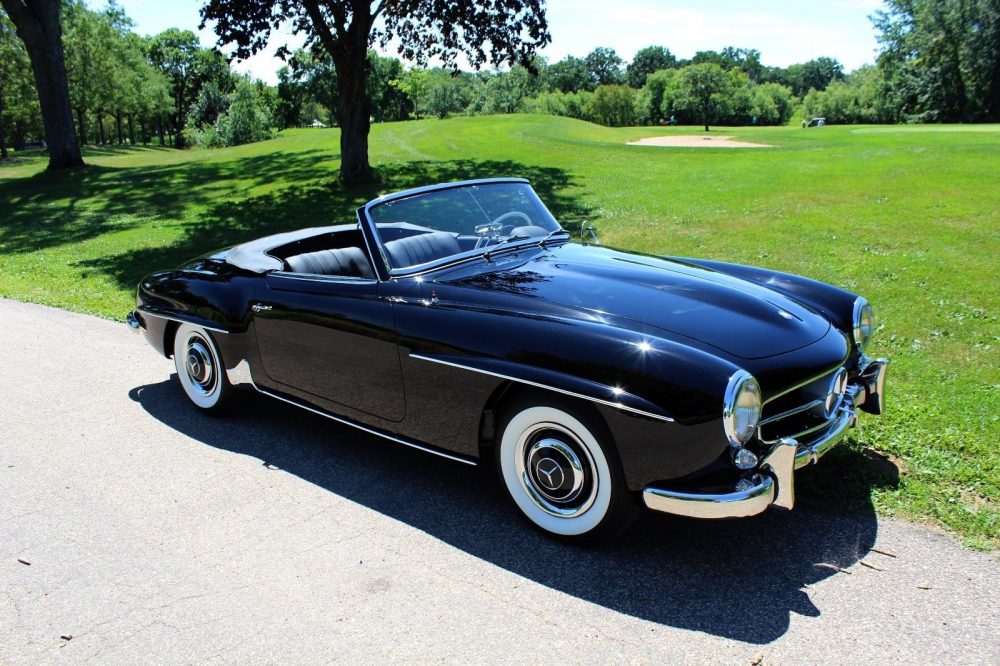 Yesterday I checked out an absolutely pristine 1970 Mercedes-Benz 280SL and it got that way by no accident. It was a total restoration down to the bare metal, including the engine, then rebuilt over a three-year period. As a result, the car carried a mega price tag of $259,000. Worth it? If you wanted a brand new Pagoda, yes. Personally I think I'd be thrilled with a W113 for half that price, but some people want it all and they pay for it. Today, I wanted to rewind the clock another 10 years back to the 190SL. Just like the Pagoda, this 1960 was totally stripped down and rebuilt with everything new and now looks like a brand new car. The price? Even higher than the Pagoda.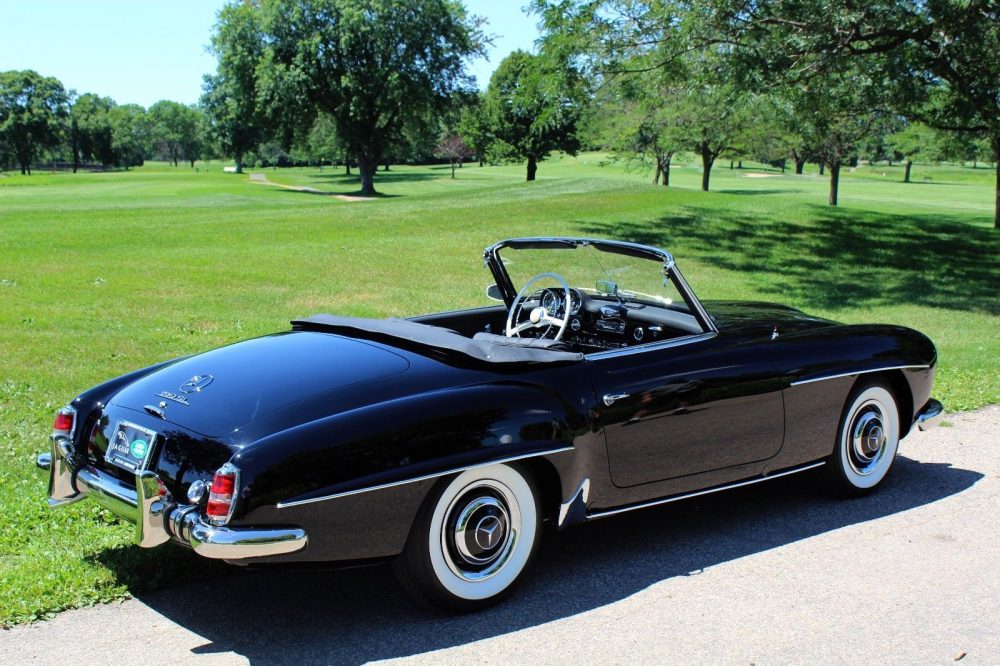 Year: 1960
Model: 190SL
Engine: 1.9 liter inline-4
Transmission: 4-speed manual
Mileage: 35,455 mi
Price: $299,999 Buy It Now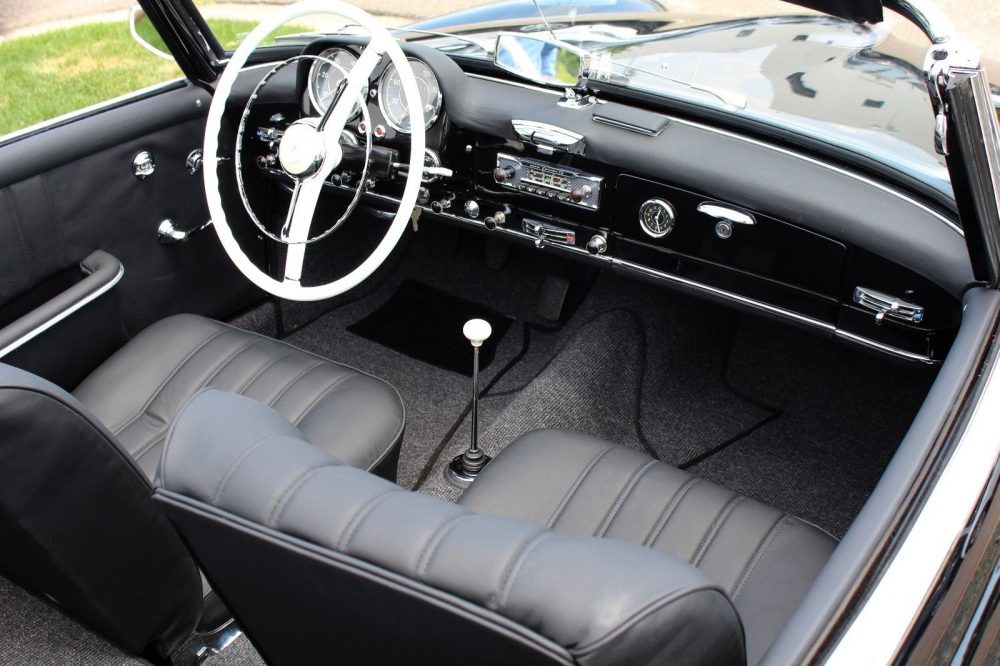 Complete frame off ,ground up restoration just completed 7/5/2018.

1 year in the process this Mercedes has had every wire, bolt,hose,screw,restored.

Over 700 photos of the tear down and reconstruction of the project available for your review.

This car looks and drives as if it just left the factory.

Contact Quinton Ballard

Vintage specialist for all the details. 651 246-7993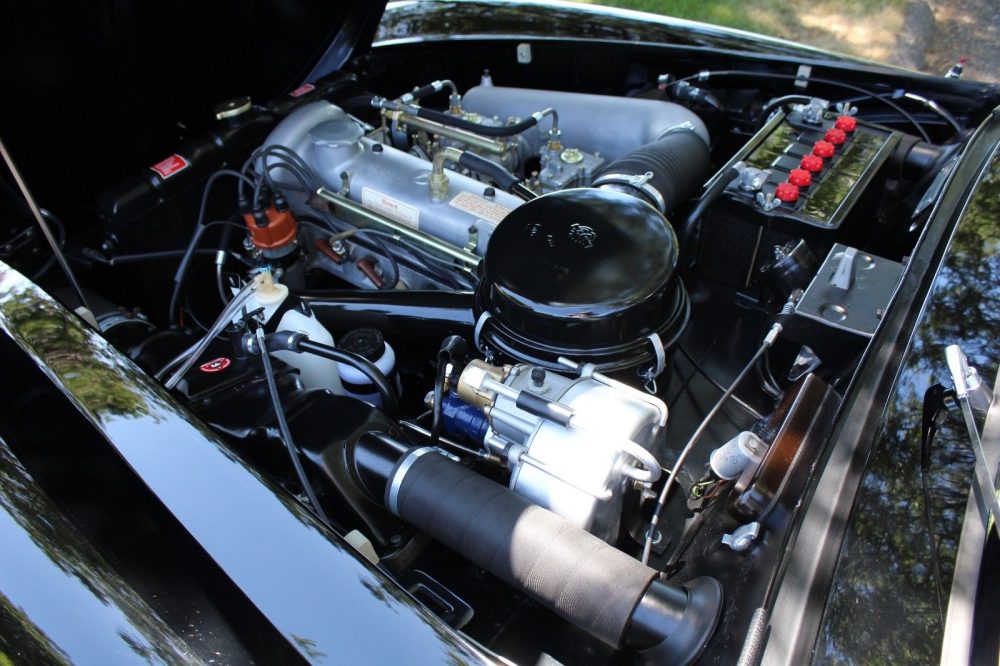 What is there to say about this one? You want perfection, this is it. Information is light with this one, but the photos tell the story. I really like the black paint with the black interior contrasted by the white wall tires. If I had my choice, I'd probably go with something a bit more colorful, but you can't argue how good this one looks. Under the car is just as impressive as I'm having a hard time even finding any dirt on anything. Seems fitting the photos for this car were taken at a golf course.
The price of $300,000 is steep. I featured another perfect 1960 190SL back in January that looked just as nice but the asking price was only $185,000. Seems like a bargain compared to this one. I would guess there is some kind of wiggle room off that $300,000 ask, but it just seems really high to me. I know once you start talking about these kind of numbers, negotiations happen over a long period of time and not just standing in someones driveway on a Saturday afternoon arguing over $800. I certainly wouldn't drop $300,000 on this one if I had it, but I don't, so I guess I can only dream.
– Andrew