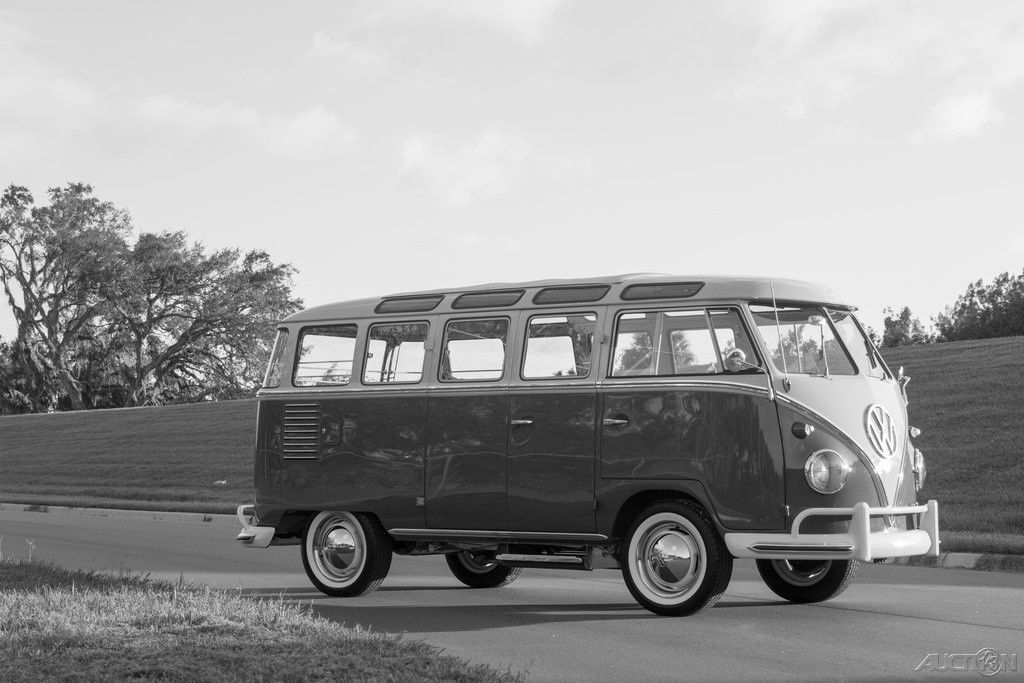 In April, 2017, a very rusty, non-running and incomplete 1962 VW Bus appeared on eBay and caused quite a stir. When the bidding ended, the sale number was $20,100 – all for a chassis number. Why so expensive? Because it was a 'Samba', in this case a 23 Window version. If the Golf Limited is the most highly prized of modern VWs, the 23 Window shares nearly universal appeal and, consequently, value. You see, unlike the super Golf, the Sambas most definitely aren't unknown to the rest of the world, and for the last few years they've been trading for numbers that make their air-cooled brethren from Stuttgart jealous. They're so unobtainable, in fact, that I generally ignore them. But when I saw today's pristine example come across my search criteria, I had to take a closer look because of the outrageous asking price: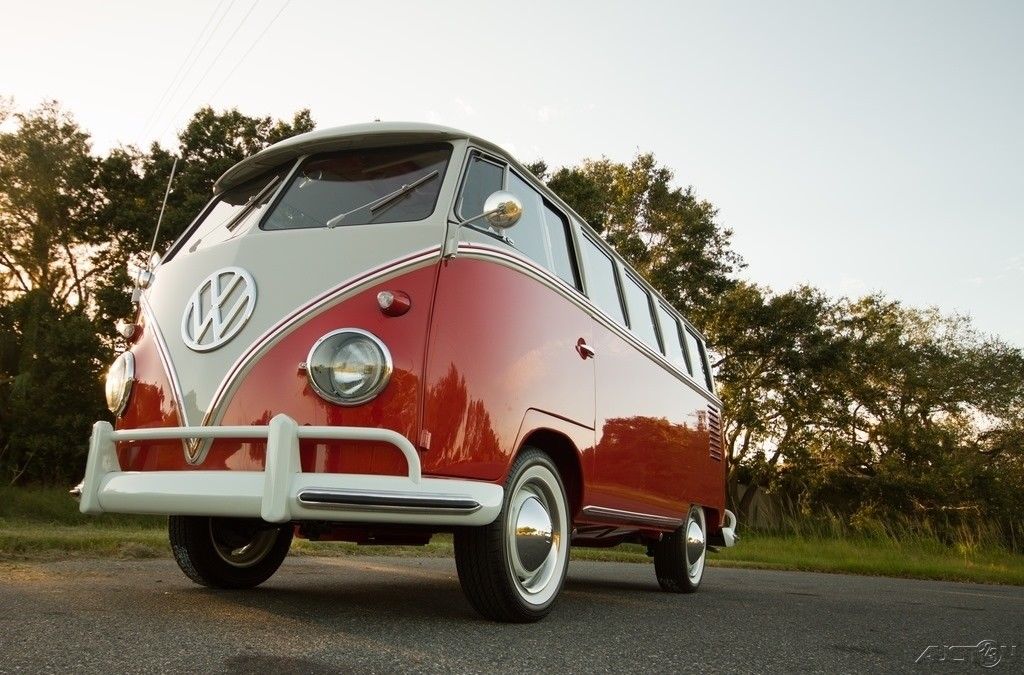 Year: 1961
Model: Deluxe 23 Window Microbus
VIN: 632631
Engine: 1.2 liter flat-4
Transmission: 4-speed manual
Mileage: N/A mi
Price: $214,990 Buy It Now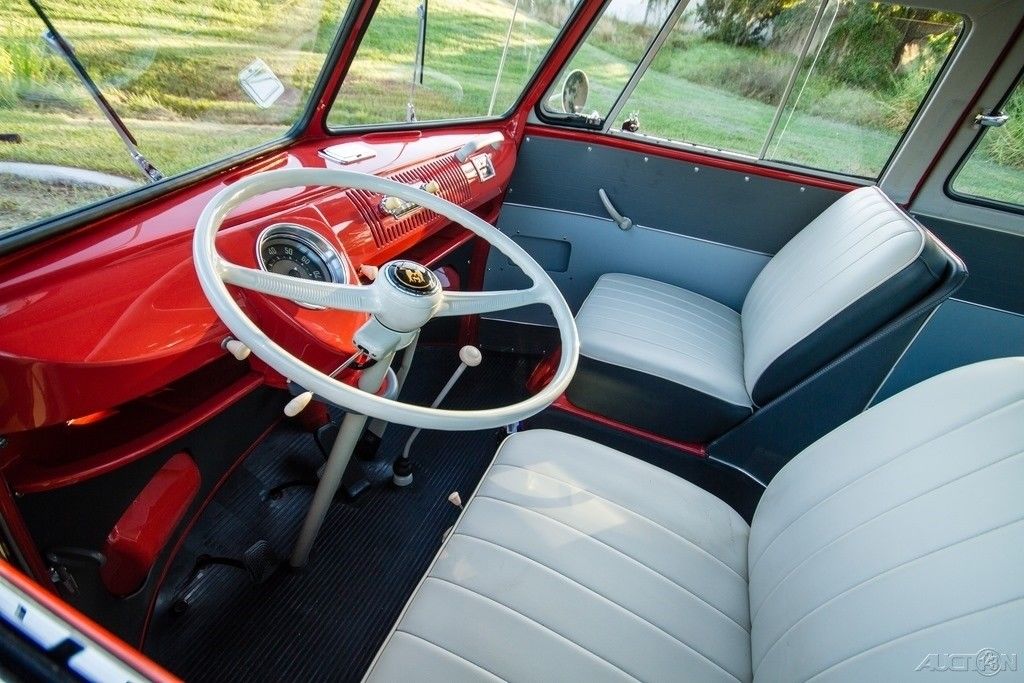 1961 Volkswagen Deluxe 23-Window Samba Micro Bus

EXTREMELY RARE AND COMPLETELY RESTORED TO 1961 SPECIFICATIONS

Questions? Please Call Jordan Blaugh At 941-586-9162!!

This 1961 8-Seater 23-Window Samba Micro Bus Is Complete With Certificate Of Authenticity And Has Had Its Entire Floor Rebuilt And Fabricated From Scratch To Duplicate The Original Floor. The Body Was Painted To Its Origianl Factory Two-Tone Beige/Grey Over Sealing Wax Red. The Cargo Doors On The Right Lead Into The Spacious Interiors Long Middle Factory Ordered Seat With Ambulance Step. It Has Been Restored To 1961 Specifications Being Period Correct. The Split Front Seats With Walk Through Show Off Its Original Vintage Flair. The Driver's Seat Is Wider Than Normal Which Was Only Made For A 3-Month Period. It Also Has The NOS Skylights And Rear Corner Glass. This Samba Micro Bus Is Absolutely Stunning From Top To Bottom And Will Excite Both The Person Looking To Be Taken Back To When Their Family Owned One And The Person That Loves HistoryAnd Vintage Automobiles.

Questions? Please Call Jordan blaugh At 941-586-9162!!

Highlights Are:

Rotisserie Nut & Bolt Restoration
Complete Front & Rear Suspension Rebuilt
Steering Rebuilt
Period Correct Interior Panels, Seat Covers, & German Mohair Headliner Sourced By A Marque Specialist
Split Window, 8-Seater
Cargo Doors
Factory Gauge Restored To Excellent Working Condition
NOS Skylights & Rear Corner Glass
Two Stage Paint
Spilt Front Seats With Walk Through
Long Factory Ordered Middle Seat
Customer Ordered Ambulance Step From Factory
Certificate Of Authenticity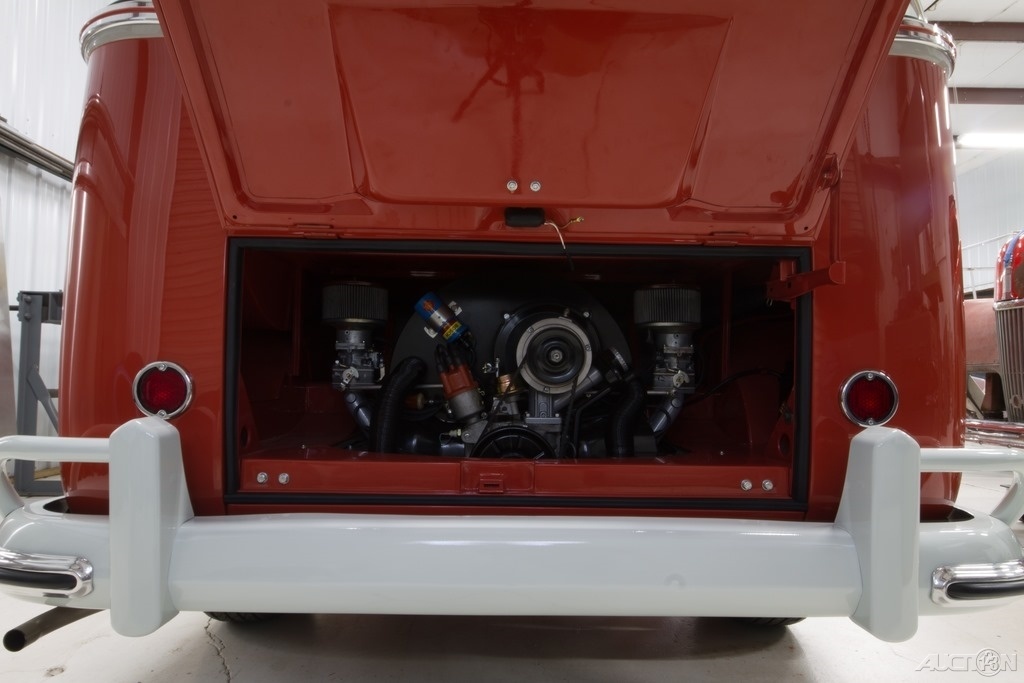 So first off, I'll admit that I'm not an air cooled expert. But I do have a strong attachment to early Volkswagens; when I was a very young teen, my neighbor taught me to drive on a 1300 Beetle. Hippie through and through, he also had a brace of Volkswagen Buses and 25 acres of land, and though the clutches didn't work at all we spent many a day driving around the fields in those buses. They were great fun. Looking back I doubt I was alone – I'd go so far as to say that for generations there was some connection to these air cooled models that is now, effectively, gone. I wonder if there's some modern equivalent, but then I doubt if I'd let my son go hang out with the guy who had rotting three Dodge Caravans and was offering a free ride…there was a simple shared innocence with VW, ironically perhaps, that just doesn't exist elsewhere.
I also wonder if my old neighbor is kicking himself over letting those VWs rot away. Fair enough, they weren't 23 Window Sambas, but all Type 2s have risen in value. This one is lovely from bumper to bumper, in a great color combination, and show ready. But the big question remains; is this a quarter-million dollar car? The answer would seem to be no at first. RM Sotheby's just sold a near twin of this one for $100,800 – in fact, briefly I thought it was today's Bus. But the Sotheby's example had red wheels and this one has white wheels, and of course they have different chassis numbers. The seller has a better chance citing one that crossed through a 2014 Barrett-Jackson auction. Again, it looks the same, but the interior is different and again different chassis numbers. With a $148,500 sale price, it's a lot closer, but still there's a $65,000 gap in value. But wait – that same chassis (608038) was back in 2017 at Barrett-Jackson and this time it hit $291,500. It seems evident that timing and who's in the room dictate value on these Sambas, but one thing is clear – I won't be teaching my son how to drive on one.
-Carter