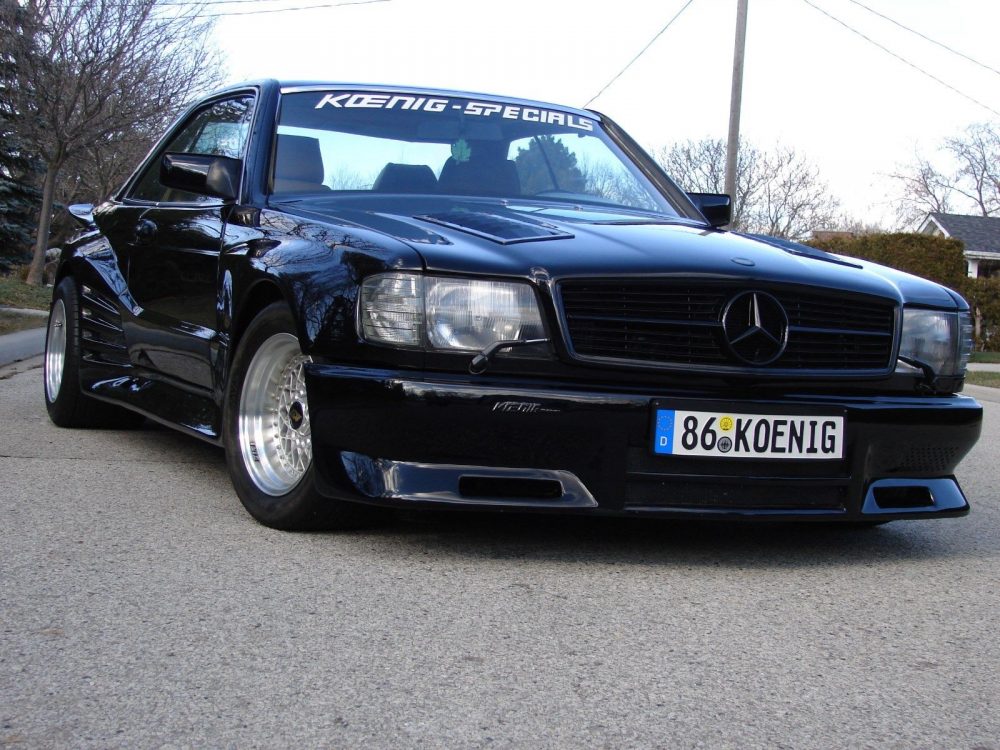 Back when the metal was heavy and the hair was high, the cars of Willy König ruled the earth. Koenig Specials GmbH was a German tuning house that took already outrageous cars on their own from Ferrari, Porsche and Mercedes-Benz and turned them up to 11. Unlike the majority of the tuning houses and coachbuilders from the same era, Koeing made cars that matched their bark with an even bigger bite. In addition to outlandish body work and 13 inch wide wheels, Koenig had a tradition of twin-turbocharging cars that made some of them capable of 200 mph and 0-60 runs under 4 seconds. One very special Ferrari Testarossa that was built by Koenig produced 1,000 hp and recorded a top speed of 229 mph. Today, these cars are still admired and now that everything from the 1980s is cool and very collectible. That is what we have with this car today.
This is a 1986 Mercedes-Benz 500SEC that received the full Koenig treatment including a twin-turbo kit on the M117 V8. It has a body kit that only the Batmoblie rivals and wheels deep enough to cook chicken soup in. Inside, Recaro C Classic seats only begin the wildness with a second gauge cluster added on the dash and enough wood for a dining room table. I rarely see these Koenig Specials come up for sale and this example in Canada is already pulling in big bids. How high will it go?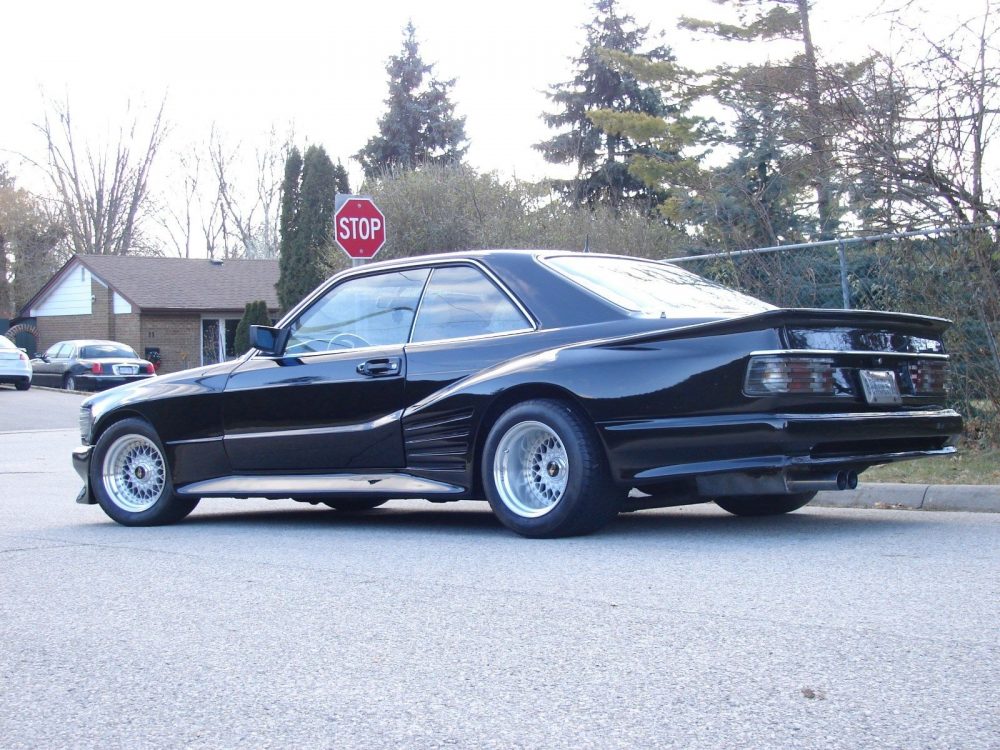 Year: 1986
Model: 500SEC Koenig Specials
VIN: WDB1260441A221697
Engine: 5.0 liter twin-turbocharged V8
Transmission: 4-speed automatic
Mileage: 55,879 km (34,721 mi)
Price: Reserve Auction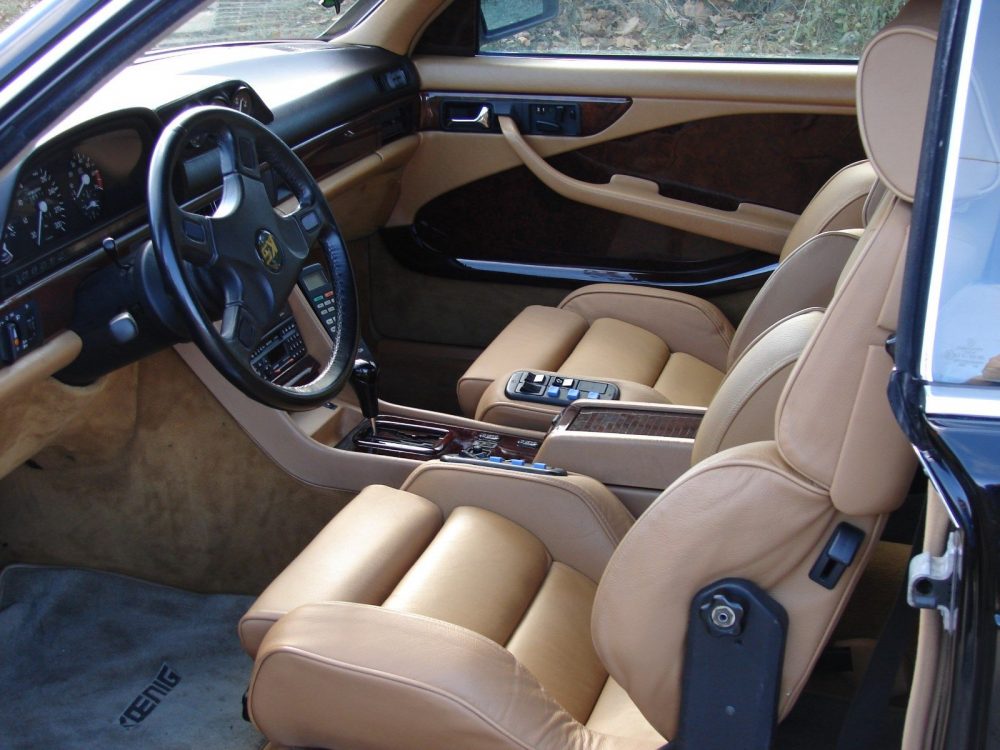 Hi
I am selling my 1986 Koenig Specials SEC Twin Turbo

This is a very special car imported from Germany.
I have a copy of the original German registration showing the KS modifications including:
– Body
– Suspension – rims – tiers
– twin turbo set up
The interior has the very exquisite Recaro Classic Seats and lots of wood.
When you sit in it, it will take you back in time!
This car is in excellent condition with super low mileage, 55879 km.
Absolutely no rust !
A very limited amount of these cars where produced in Germany, putting this car in a very exclusive class of its own. In fact this is the only car I know of in North America that has this extremely rare set up. If you have any question please contact me.
I am offering help with shipping to the USA and world wide with experience. Buyers responsible to pay full shipping cost.
Please also know that this car is older then 25 years so importing it will be just as easy as buying a vehicle from an other state.

ORIGINAL VIN # WDB1260441A221697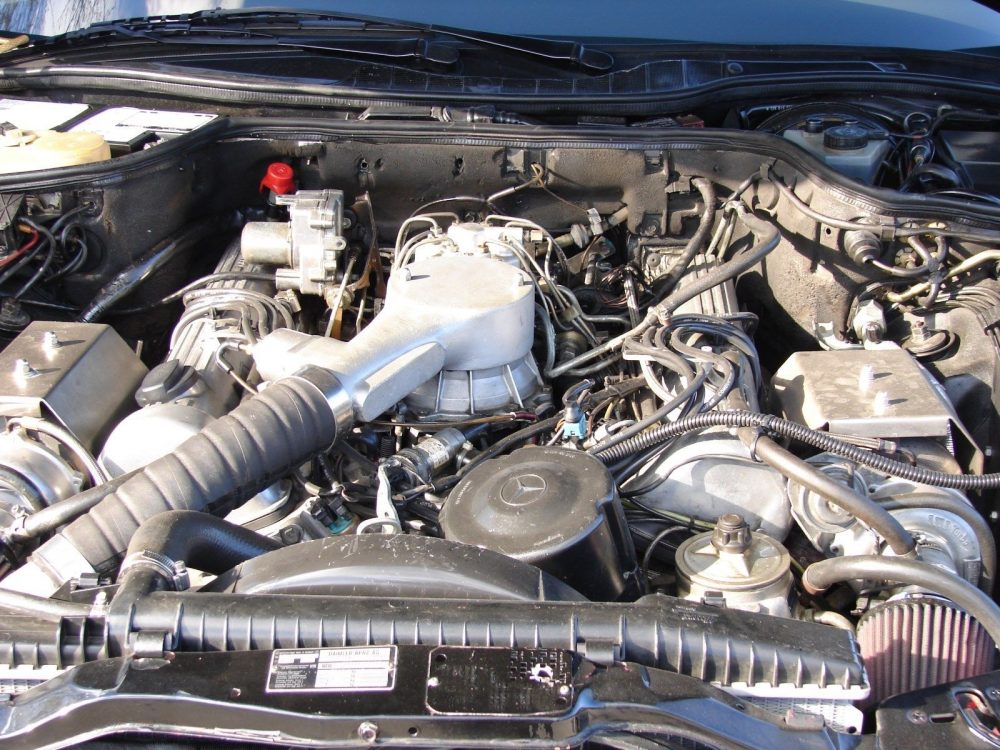 Like I have been mentioning recently, suddenly everything 1980s and 90s is cool again and this one might be the king. Everything is totally outrageous, including the twin-turbo setup, and thankfully looks to be well sorted. Judging by the price of the other Koenig Speicals cars, this one was probably many hundreds of thousands of dollars when new. What does that mean for them now? Well, back in 2015 Carter looked at another C126 from Koeing but that one wasn't even twin-turboed. As you might of noticed, that one was listed for $215,000. Was it worth it? Probably not. To pull those kind of prices now you need to have the engine modifications to go along with the cosmetic stuff. What should this seller expect? I'm not sure. The car being in Canada hurts it a little as you'll need to fill out some paperwork to bring the car to the US, but I doubt that will stop any serious bidder.
– Andrew