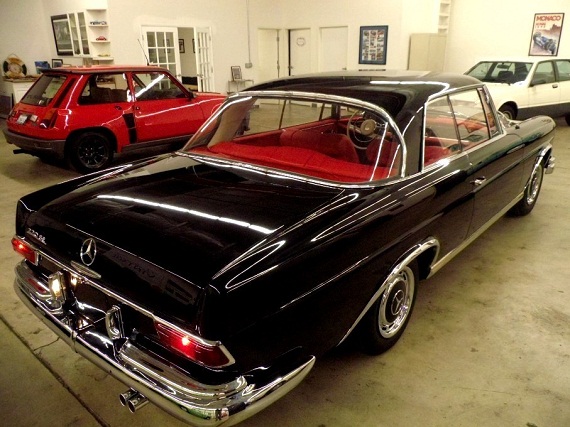 Classic Mercedes are the evergreen standby of German motoring; they combine a level of style and sophistication that few other car makers were able to achieve. I find this especially true of the 1960s and early 1970s models; when you compare them to the cars coming out of the United States, Great Britain and Japan, they just seem to be in a class of themselves. One of the prettiest designs Mercedes was able to perfect was the pillar-less coupe. They were able to successfully marry some boxes and some curves to create a truly timeless design that carried over to the 1980s SECs. A few weeks back I wrote up a 220SE that was in need of total restoration; today we get to see what it would look like if it was done: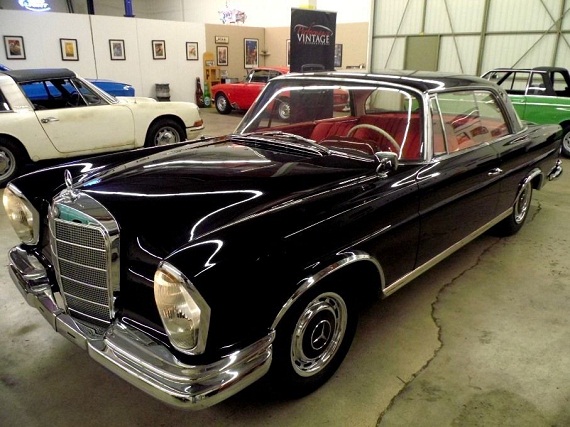 Year: 1963
Model: 220SE
Engine: 2.2 liter inline-6
Transmission: 4-speed manual
Mileage: 10,795 mi
Price: Reserve Auction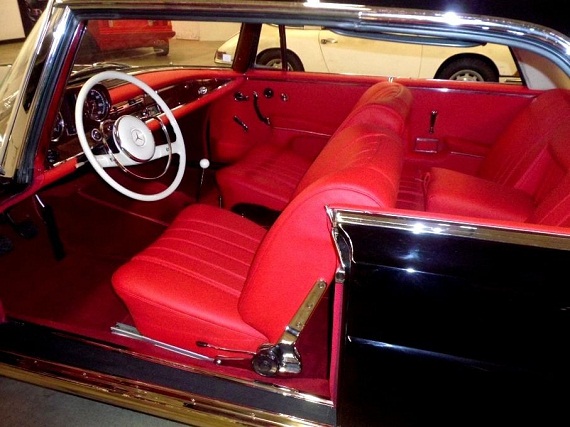 We have decided to offer our exceptional and absolutely pristine 1963 Mercedes 220SE for sale that we have owned for close to 20 years. Pictures should speak for themselves however the car shows better in real life and drives and performs admirably and as expected. We at Performance Vintage are a California licensed and bonded specialty car dealer and this vintage Mercedes is available for local inspections at our indoor show room.

In line with normal ebay practices please note that all inspections are to be made prior to auction close ! winning the car does not entitle you to come and inspect her to see she is really what you want ! That should be done before you bid ! Prior to auction close multiple inspections by the same person are no problem, you can come back as many times as you like, bring friends, cousins, mechanics, brothers, sisters, neighbor or spouses all welcome ! Please note that due to her age there is no warranty offered, available, stated or implied. The Mileage stated is as displayed and due to the her age and the hand me down nature of history cannot be warranted. And of course since we at Performance Vintage International are licensed California Classic and exotic car dealers, California buyers only will be charged sales tax and state mandated transfer and smog fees (normally less than $100 for transfer fees and sales tax based new owner's county rate). All out of state and international buyers will not be charged any sales tax or fees and are responsible for their own state fees and taxes as appropriate.

Also please realize that bidders with less than 20 feed backs MUST contact us prior to bidding or their bids will be cancelled. Should you have any questions, please feel free to contact us on : 949-302-1773 and thank you for your visit, Karl,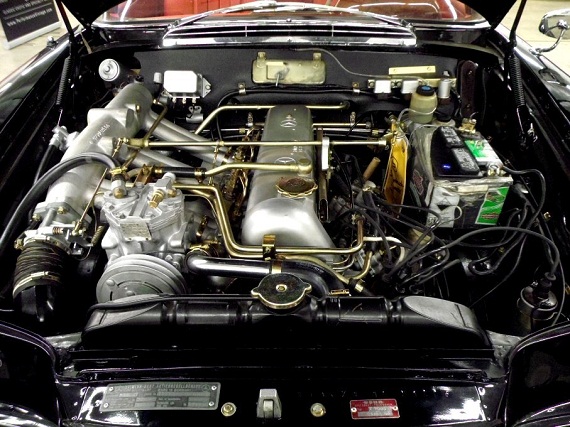 There are prettier Mercedes, but there aren't many affordable prettier Mercedes in my opinion. This is one of the best deals going in classic Mercedes ownership; most of the style of some of the hundred to multi-hundred thousand dollar Benz models in a useable package that won't break the bank. I love the black on red combination, it just adds to the presence of this coupe. I also love that it's a manual, and the pictures do testify to the condition of the car. This one looks to be the most pristine example I've seen in a while outside of the Mercedes-Benz museum, and consequently it's driving strong bidding; whereas most of these coupes hover in the mid-$20,000 range when properly sorted, this car is already there with several days to go on the auction. This car may just reach Hagerty's best value on the model at around $40,000; it certainly looks well worth it!
-Carter