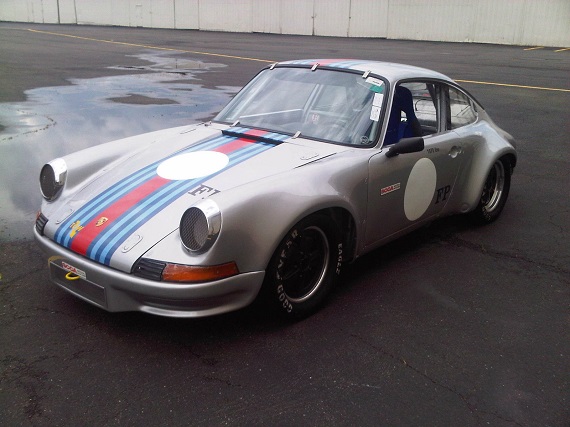 I'm not going to mince words here: I think this car is fantastic. Not in that high-dollar super-car performance sense of the word, but for the simplicity and execution of the build along with its overall look. What we have here is a 1969 911 body fitted with a race prepped 1.6 liter flat-4 from the 912 that has been mounted as far forward as the body would allow. The 912 was reputed to be a more capable handling machine relative to its more heralded 911 siblings in part because of the better chassis balance provided by the smaller and lighter 4-cylinder engines they utilized. Added to that capable handling is a sub-1800 lb weight propelled by an engine tuned to produce 130 hp. This car is sure to provide lively performance and immense driving fun. I'll leave our readers to peruse the rest of the ad copy for a fuller sense of all the work done on this car. It appears very well executed.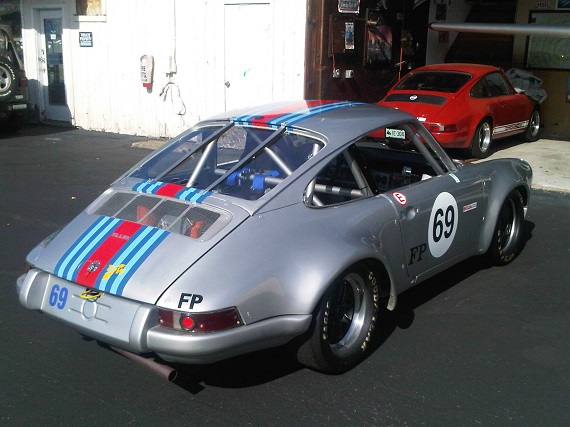 Year: 1969
Model: 911/912
Engine: 1.6 liter flat-4
Transmission: 5-speed manual
Mileage: N/A
Price: Reserve Auction (Buy It Now $28,750)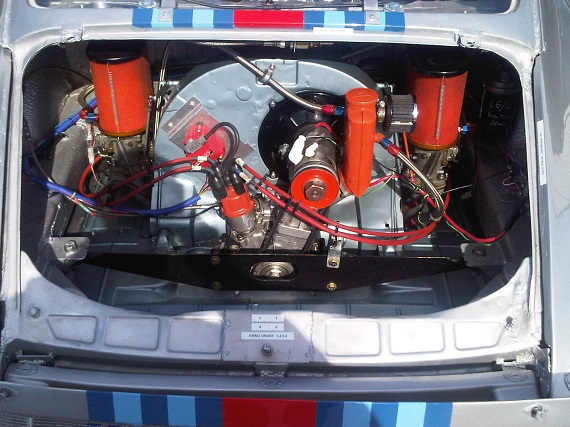 1969 Porsche 911/912 Vintage SCCA race car. Currently running a fresh 1600 cc. (1.6) Full race engine with test and tune time only(38 min) Dyno sheet HP= 130. Case squirters etc. Engine work and assembly by Tim Herman, Carrera Motor Sports. New Oil Pump, oil service and valve adjust, ready to race. New Generator and volt. regulator. Extra exhaust system, Engine tins, spares with filters,belts, brakes,batt. charger(Car has external batt port on fwd cowl) bushings etc. New slicks on the car now and comes with sticker Hoosier Rains and another set of used slicks on cookie's.

Chassis is classic Porsche race, well done and very tidy. Accusump(electric activate) Tilton Brake,race pedals with cable throttle , removable steering wheel, fire system, dual CHT, MSD, SCCA stamped and cert. cage with log book and transponder. Adjustable slider drivers seat with back brace, window net etc. This car has removable body panels along with removable rear window all with professional fasteners and body fit for a race car Very nice. Glass windshield, Fuel test port, all decals and tow hooks and race trim required by all race bodies and ready to go.

The transmission is a 5 sp. open diff, custom gearing, All receipts for gearing, engine work and specs, vintage pictures from racing in California, Daytona Rennsport II, development Etc. This car has the full rear 911 engine mounts in place and a 6 cylinder install not a big project if you want to go that route. You would need to install a oil tank for the 6 cyl. With a car weight of 1740 pounds and with a 130 HP engine mount as far forward as this 912 set up, what a ride. Quick, responsive, and frankly,one very cool looking Porsche Race Car. Paint looks good, body fit nice, and with no question, would cost 125K or more to build and sort this kind of car. 4 folders full of records,reciepts and history. Sold with bill of sale only.

Please Note, If you have less than 10 positive feedback, you MUST contact me first before Bidding or your bid will be cancelled. Please do not hit the "Buy it Now" and then tell me it was a mistake. Bid to win, and with confidence that your dealing with a retiring Porsche racer who knows the product and check my feed back, Good luck and thanks. Drew Brown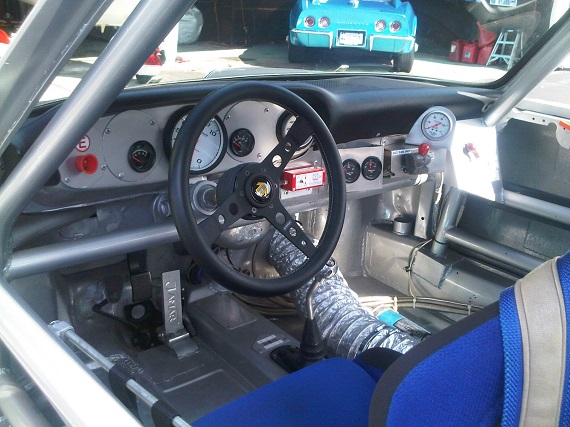 This is one of those rare times when I think the seller may have undervalued the market for his own car. Or perhaps he's just very realistic and I've grown too accustom to seeing Porsches offered at above market value. Bidding right now is at $24,100 and while the reserve has not been met, with a Buy It Now of $28,750 I feel pretty confident that we'll see a sale here. This is a fully sorted and documented race car that is ready to drive and whose build would come at three to four times the price being asked here. It goes without saying that any serious buyer should know exactly what he or she is getting into with this sort of car, but I can't help but think that this is a bargain.
-Rob