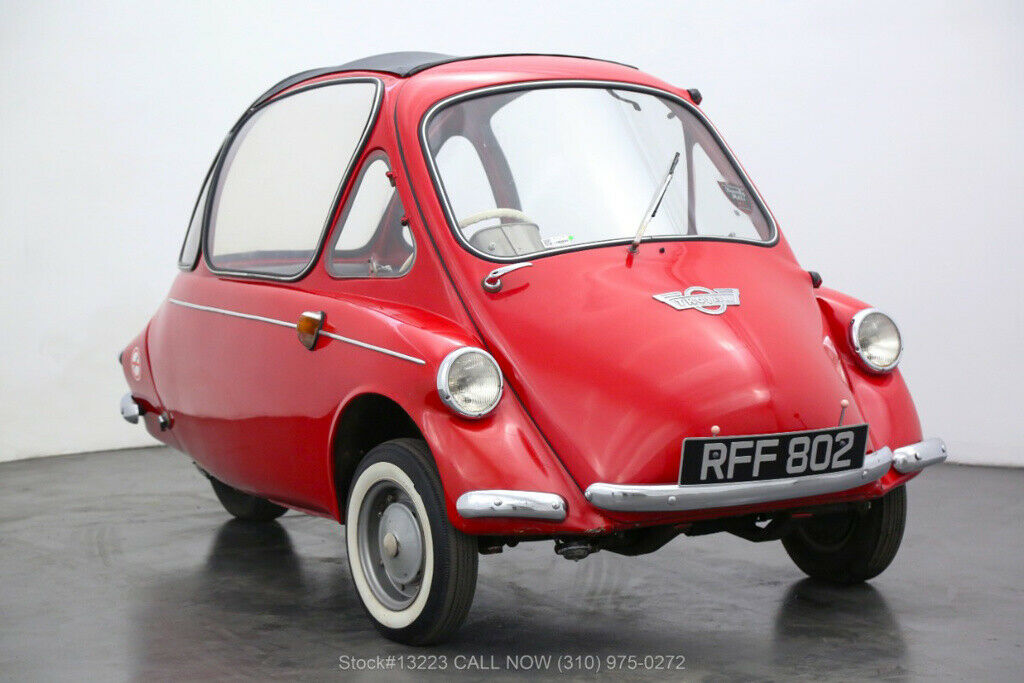 I've previously talked about the chaos in post-War Germany, and the many attempts to 'right the ship' with efficient, economical, and affordable microcars, some of which were also imported to other countries. The car that springs to mind when you say this is, of course, the Isetta though ironically it was the one on the list that didn't originate in Germany. There was also several DKWs, NSUs, and the Fuldamobil:
Airplane manufacturers got in on the action, too, with Messerschmitt trying their hand at automobiles:
Trojan, though, doesn't sound very German, does it? Well, that's because it's not. But like the Isetta, this was a car that was actually produced under license in another country – England in this case. The base car here is actually a Heinkel Kabine that was lightly revised after its initial production run in the late 1950s.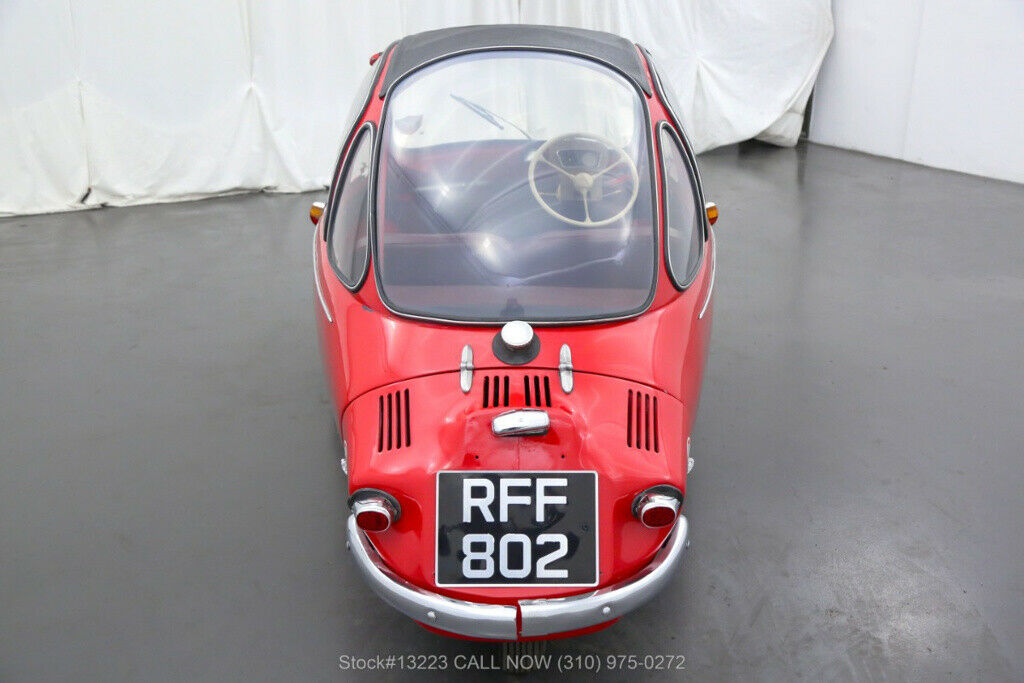 Year: 1963
Model: Trojan 200
VIN: 13223
Engine: 198cc 4-stroke single
Transmission: 4-speed manual
Mileage: Amazingly, 15,500 mi on the odometer!
Location: Los Angeles, California
Price: $24,750 Buy It Now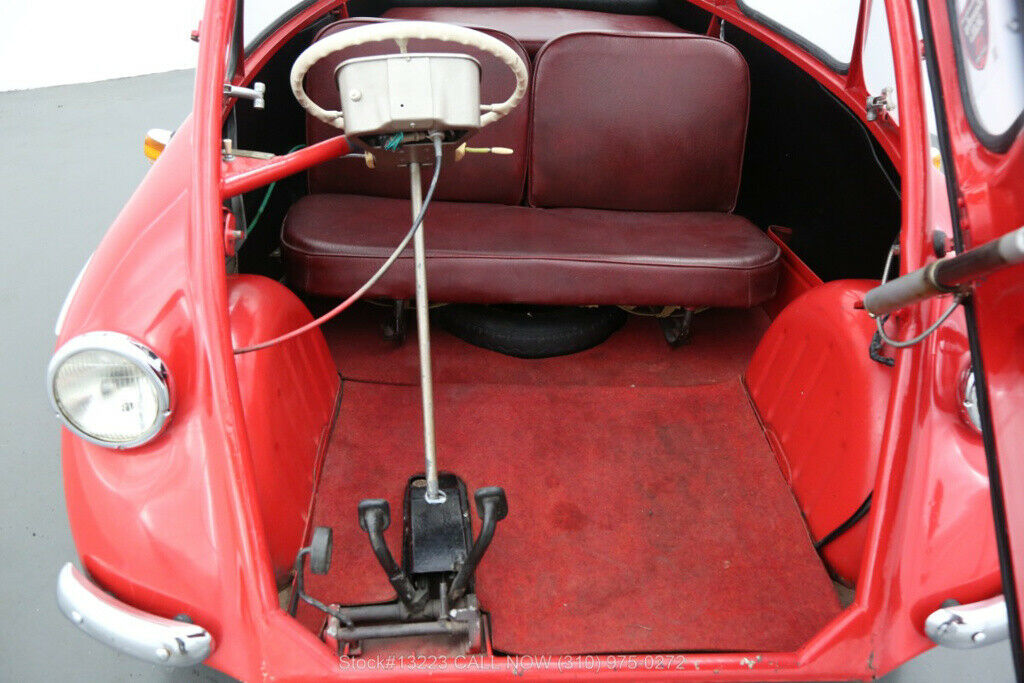 1963 Trojan 200This adorable right-hand drive 1963 Trojan 200 is available in red with a red interior. It comes equipped with a Heinkel 1 cyl 4-stroke 198cc engine, ragtop, and solid wheels. A very fun and exciting bubble car that is mechanically sound. For $24,750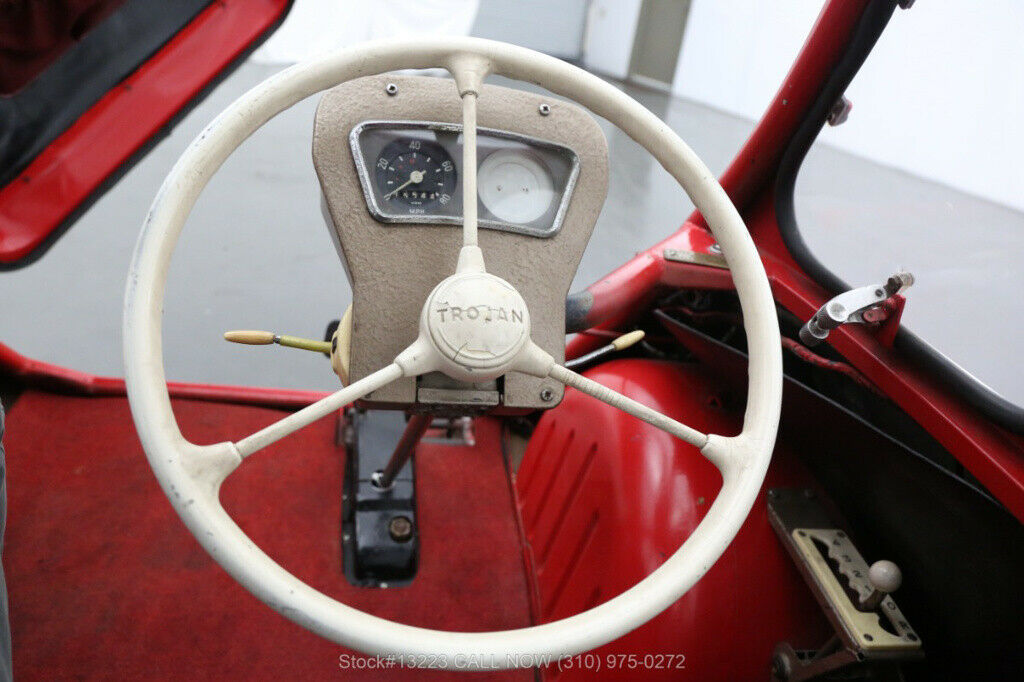 Unlike the four-wheel Isetta, like the Messerschmitt the Heinkel utilized a single wheel out back; essentially, this is an enclosed motorcycle with a bench seat and two front wheels. It really looks like a cross between the two from the competition just mentioned, with the front part of an Isetta grafted to the rear of the KR201. Weird? Yep! This is actually a Type 601 (three wheel, right-hand drive), and there were left-hand drive versions (Type 603) and four-wheel variations of both as well (Type 602 and 604). These are much more rare to see than the typical Isetta, but is it worth $25,000 today? That seems hard to believe. The much more popular Italian microcars selcom sell for that amount. Obscurity is sure cool, but I don't think it equates to value here.
-Carter