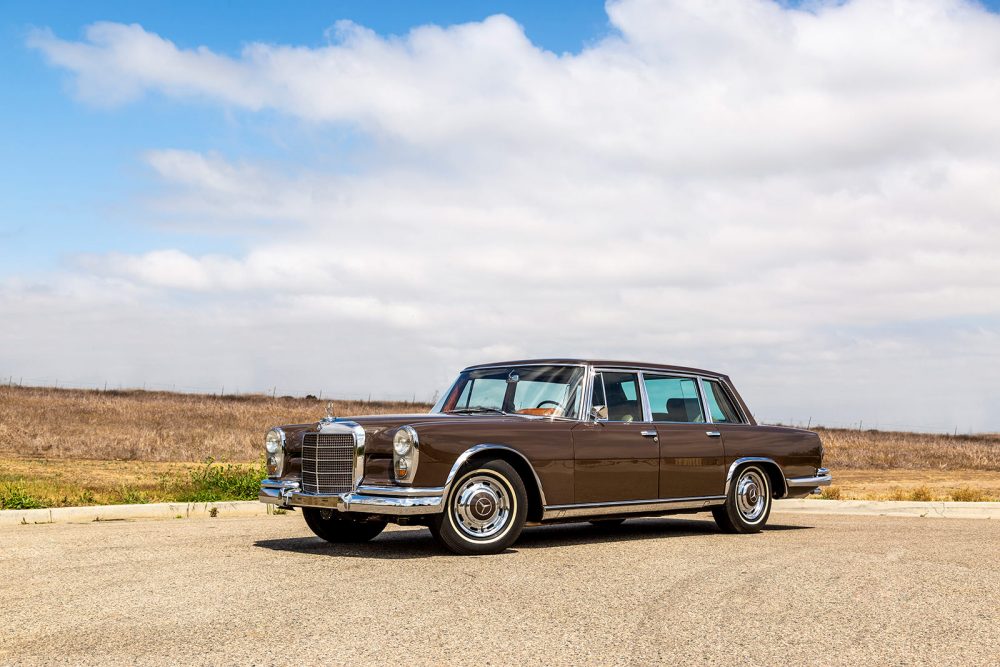 The last Mercedes-Benz 600 I looked at was a wonderful example that was originally owned by NBC Orchestra conductor Don Ricardo. It was a cool little story that was mostly complete and ready to keep being enjoyed by a new owner — as long as you had a big enough bank account. Today, I have another 600 but this has little information and being sold by the source themselves. Who is that source? None other than the Mercedes-Benz Classic Center. Sounds like a perfect situation to buy a car, right?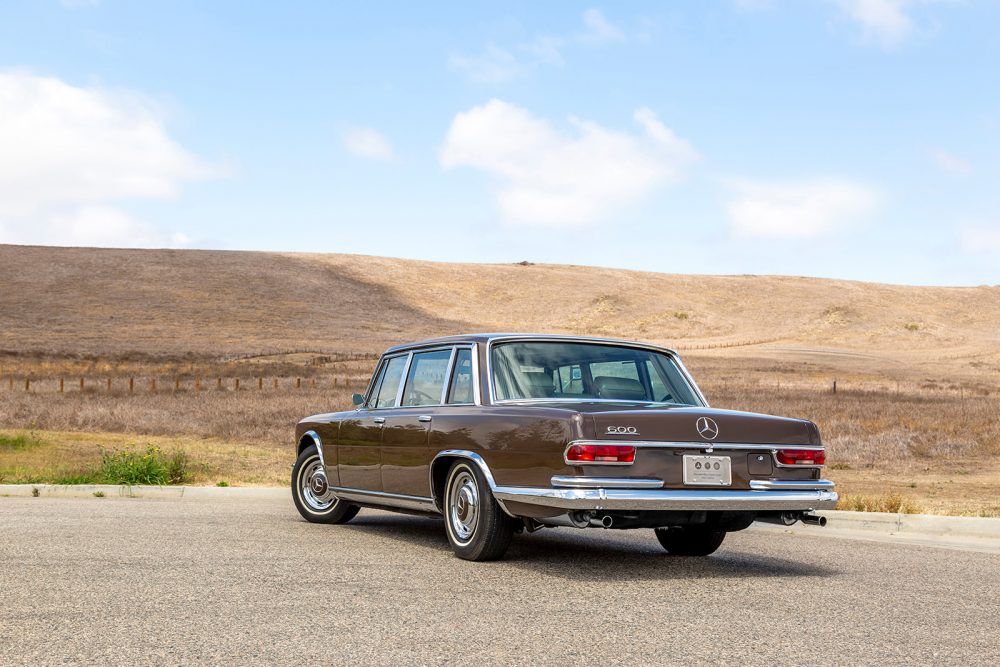 Year: 1967
Model: 600
Engine: 6.3 liter V8
Transmission: 4-speed automatic
Mileage: 45,630 mi
Price: $250,000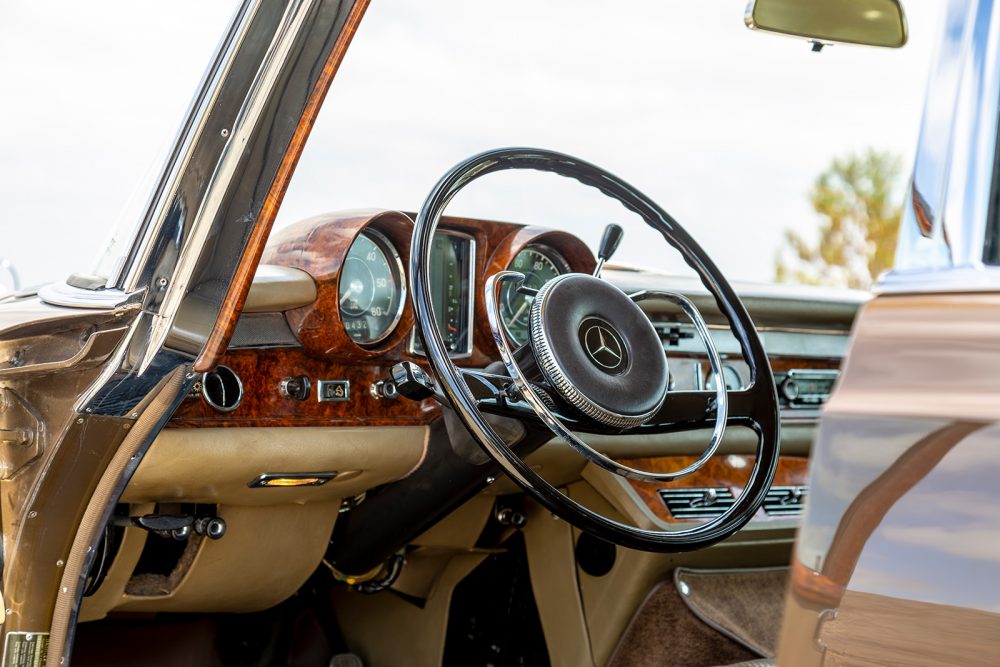 The presentation of the type 600 – the Großer Mercedes – in 1963 restored the tradition of sumptuous luxury and ultimate prestige of Mercedes-Benz vehicles. Exclusively designed as a representative car, it fulfilled the highest demands and was equipped with many technical details, which stood for the highest standard that could be achieved at the time.

Delivered to a customer in the United States in July of 1967, this 600 Limousine presents in largely original and overall excellent condition. This stunning example of a Mercedes-Benz 600 with short wheelbase was selectively restored by renowned 600 specialist Karl Middelhauve in the early 2000s and received functional upgrades such as an electronic ignition system.

The car features the original beige leather interior (232) and restored Havana Brown (DB 408) exterior finish. This 600 has no mechanical needs and is ready to be enjoyed by its next owner.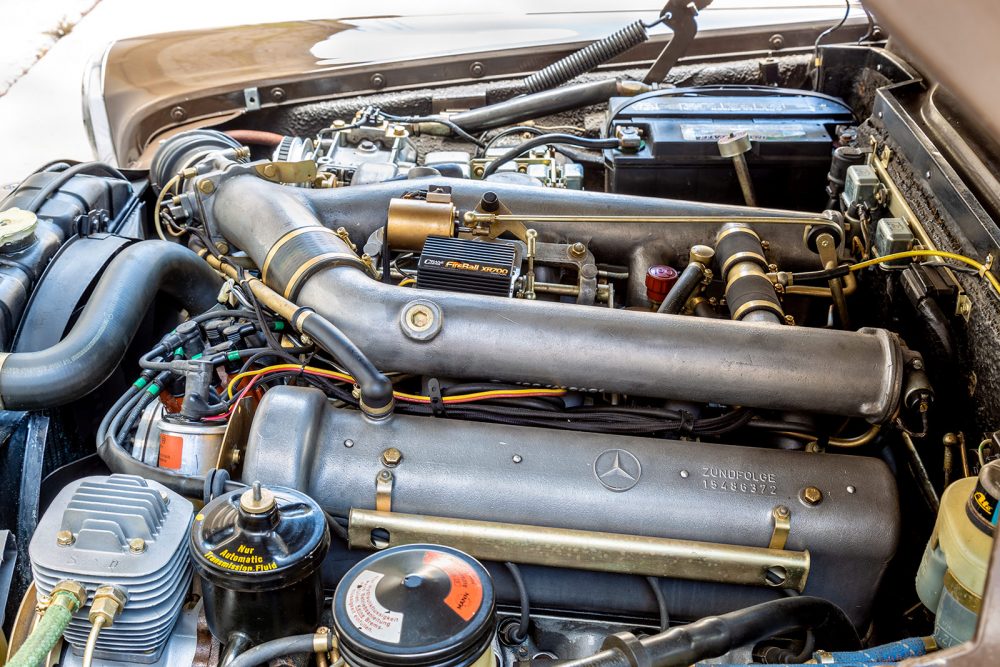 I think the Mercedes-Benz Classic Center and everyone that works there does a wonderful job. Every time that I have dealt with them it has been a great experience and I left satisfied. They do a wonderful job with technical assistant, parts look-up, updates on when certain parts come back into production and a host of other things. Unfortunately, in my opinion, selling cars is not one of their strong points. Don't get me wrong, they offer up some very nice cars, but don't expect any kind of market price for them. You want a Pagoda 230SL for $250,000 that would be $135,000 if someone else was selling it? This is your place. Want a W116 300SD for $50,000? This is your place. Please understand that these are not cars out of the Mercedes vault either. They are regular, used cars from private owners that the Classic Center selects for whatever reason to resell at insane prices. This is just as true for this 1967 600. It is an above average car that has a price tag at literally double what it probably is worth. Yes, all the services are up to date, but it has some aftermarket parts and very little information on where the car has been. The photos seem like they were taken at random just to show off whatever skill the photographer has and shows none of the important things. Why do I need to see a photo of the side of the rear headrest but can't see the condition of the front seats? How do you not take photos of one of the most important things on the car?
I mentioned that thing car is priced double what it is worth and I truly believe that. I have no idea why this car is priced at $250,000 other that it being for sale by the Classic Center. The 600 market isn't the greatest right now because most current owners are getting up there in age and younger buyers aren't willing to sign up for a car that will cost $10,000 a year just to sit in your garage and average round $5 per-mile to operate. You can grab a nice W100 that has been well maintained for $80,000-100,000 right now so I am just not seeing the extra $150,000 in value with this car. There is no famous ownership, no crazy options and not super low miles either. Maybe I am just looking at this one as the glass half full, but I know I am not the only one that feels this way.
– Andrew