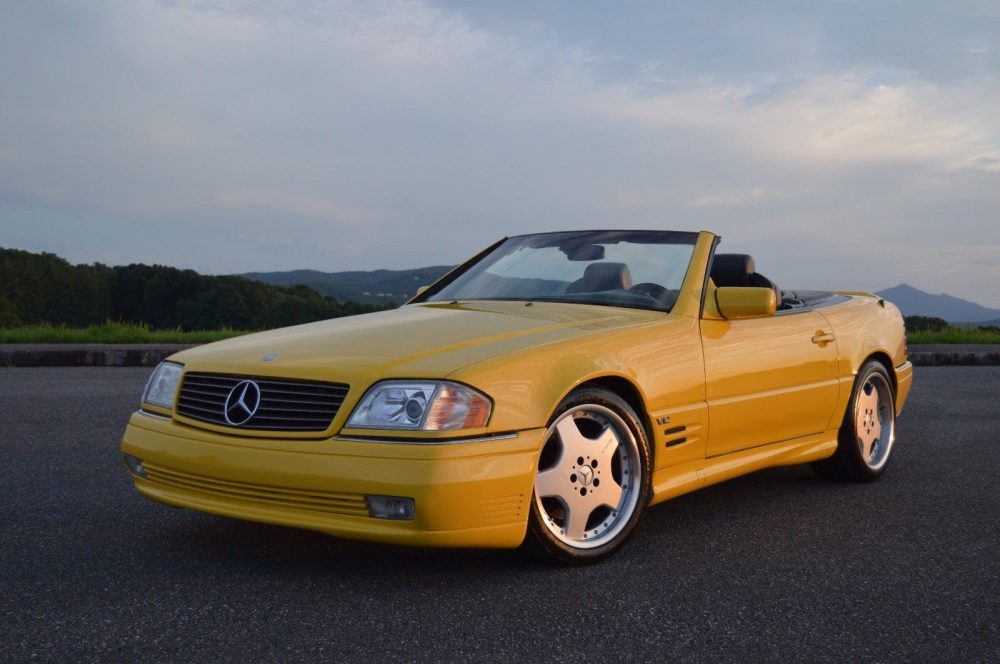 Yellow is always a hit or miss color when it comes to German cars. Some cars it looks great on like a Porsche 930 or a Volkswagen GTI 20th Anniversary Edition. Other cars, maybe not so much. When it comes to yellow Mercedes-Benz, there aren't a whole lot of them out there. This was a hot color in the 1960s and 1970s, but outside of the first-generation SLK and the new AMG GT, you won't find many painted in this bright shade. When you do, it is literally just a handful of them and they were probably painted that way by special request. Today car, the king R129 SL600, is painted in the factory Yellowstone 685. At least that is how it sits now. Let me explain.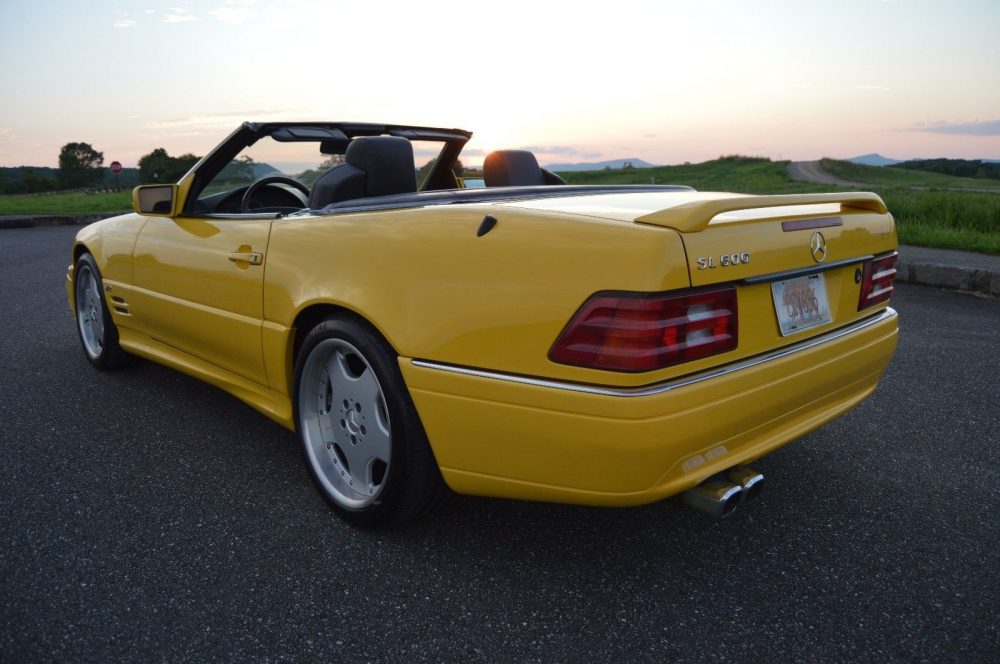 Year: 1998
Model: SL600
Engine: 6.0 liter V12
Transmission: 5-speed automatic
Mileage: 116,700 mi
Price: Buy It Now $26,900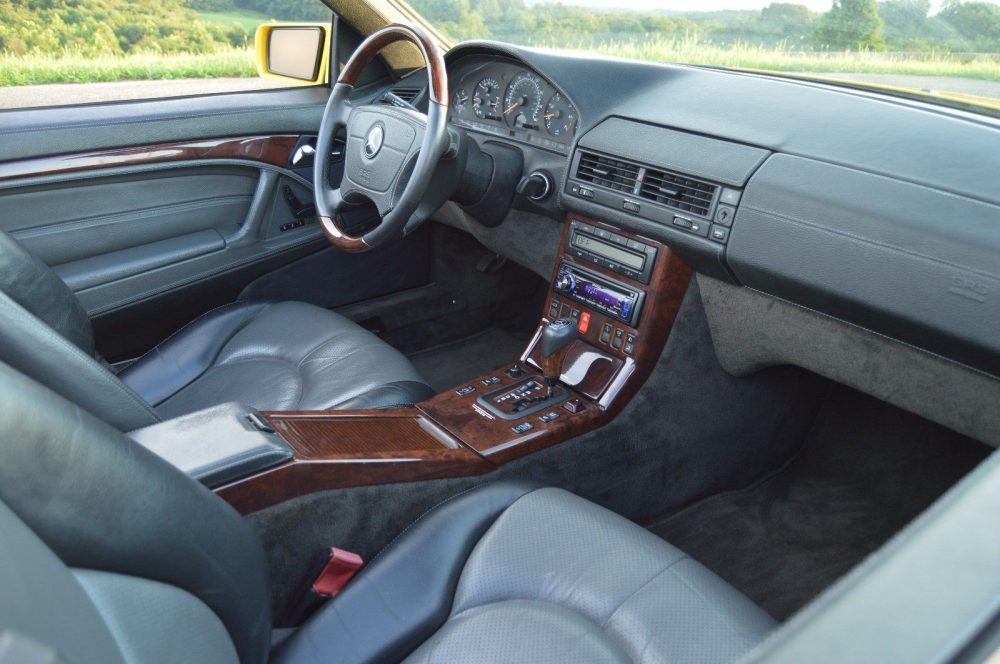 For sale is my 1998 Mercedes Benz SL600 Lorinser. You would be very hard pressed to ever find another yellow R129 for sale in the states, especially with the legendary V12 motor and Lorinser kit as this one does. This car also comes equipped with the very rare and desirable two piece, staggered AMG monoblock wheels. The front bumper, rear bumper, spoiler, and exhaust are all authentic and original Lorinser parts (side skirt is AMG). The car does come with the original windscreen which can be secured in the trunk when not in use. The convertible top is in excellent condition and all the motors work great, many of which have been rebuilt/replaced within the last few months. I have service receipts totaling over $6,000 in work that I've had done to this car to keep it in top running condition. The car wears a full set of brand new Continental Extremecontact Sport tires. The leather is in excellent condition with no tears or discoloring. The woodgrain is all in tact with no discoloring, however, some hair line cracks are visible on the steering wheel from the heat over the years. I am the third owner and had planned to keep this car in my collection. Unfortunately, I can't keep them all and I have another R129 in the stable already. The original owner is rumored to be Luis Castillo from the Marlins late 90s team although I have no service records from that time and due to privacy laws am unable to attain any with his name on them. The second owner was the owner of multiple golf courses and used it as a weekend leisure vehicle. The R129 Mercedes is appreciating in value and is sure to become another classic amongst it's SL predecessors which have all become collectibles. Over the years I have owned 5 R129s total and can attest that this is one of the most rare and well kept examples out there.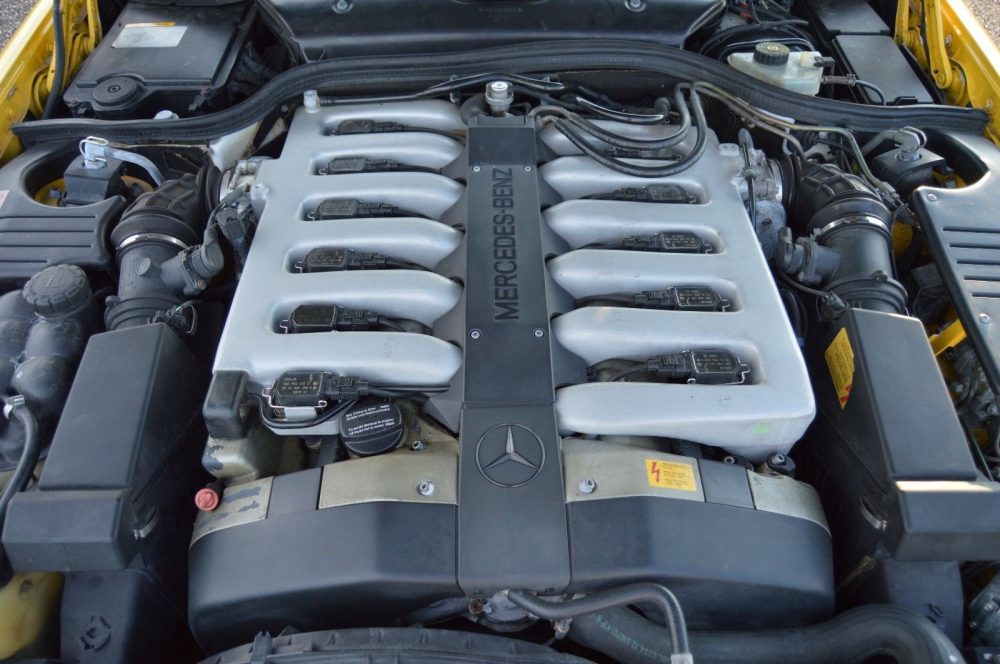 This 1998 SL600 hails from the collection of a guy in Virginia that we've featured before with his W140 S420, W140 S500 and W210 E55 AMG. All of his cars are pretty interesting and in above-average condition and this M120-powered monster is no different. If it looks a bit different, that is because the front and rear bumpers along with the spoiler and exhaust are all from Lorinser. These all look like factory parts by their styling and fitment, just a different look that what you are used to normally seeing. I mentioned earlier that although this car is painted in Yellowstone as it sits right now, I have a suspicion it this isn't the factory color. When I run the data card on this SL600, the color comes back as Neve White 143. Just for curiosity's sake, I found two other yellow R129s and ran their VINs and both of those cars came back as Yellowstone 685. My theory is that when the car got the body work, it was probably entirely repainted in Yellowstone by the original owner, former Major League Baseball player Luis Castillo. Never underestimate the ways a professional athlete can blow money, especially when it comes to cars. Does this matter in the grand scheme of things? In my eyes, probably not that much. If you are someone who wants a yellow Mercedes V12 roadster, this is it.
The seller has this priced at $26,900 which I think is in the ballpark for what this car is worth. Clean V12 R129s aren't getting any cheaper and the ones with desirable options, like this one, are going to be in demand. I think it is going to take a special buyer to throw down the money, but that person is out there somewhere. I think even if this car was black or silver it would still command this price tag because of what it is, but I think this one will eventually sell. Probably not tomorrow and probably not in a week, but someone out there will love this one. As long as they love yellow.
– Andrew