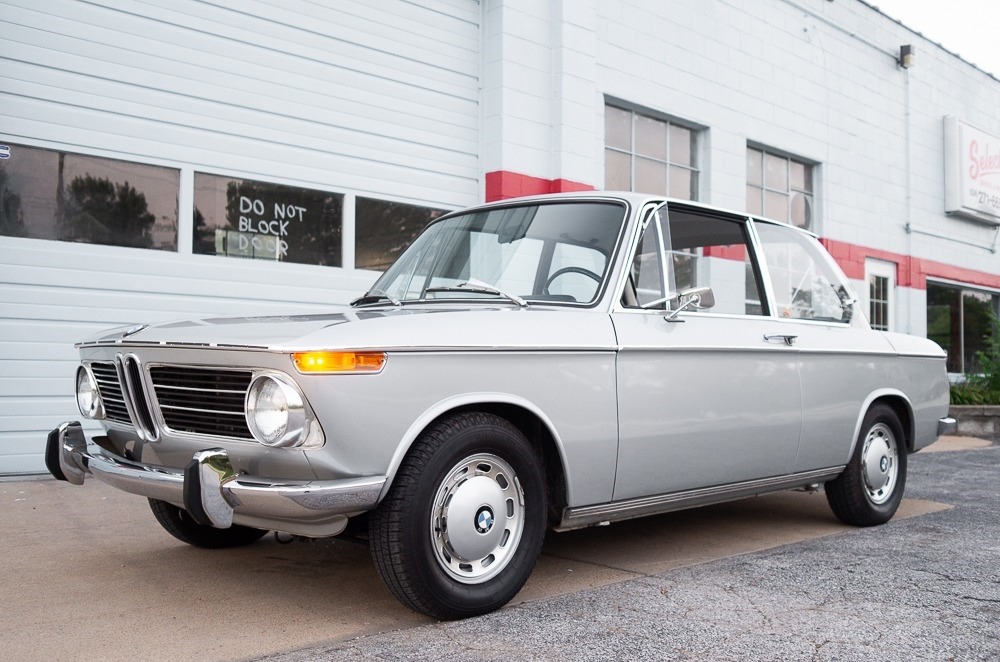 To me it's always a bit interesting to talk about peoples' motivations in getting a particular car, especially so when that car is a classic. For example, consider my Audi GT versus a Quattro. These days, if you can find one a mint condition Audi GT will set you back around $6,000 – $8,000 for the very best examples we've seen. That amount may get you a wreck of a Quattro, but likely not a particularly drivable one and certainly one you'll be chasing parts and rust on for a decade at least. In terms of driving experience, the GT is out of the box 90% of the Ur-Quattro experience for 90% plus of the time. Brought to a show, many non-Audi folks could probably not tell them apart. Yet, in terms of value gap, the iconic Quattro far outstrips the classic GT. We see it in other areas, too – for example a 73 911S versus a 77 911S, a E28 535is versus a M5, or even a 325is versus an M3. If you're smart with your money, choosing the lesser example may not get you the headlines, but stretching your budget to get into a less serviceable iconic car is not likely to bring you more happiness, only more headaches. So while a plain-Jane 1968 BMW 2002 may not get all the price of the Turbo or even the tii models, it's certainly worthy of consideration: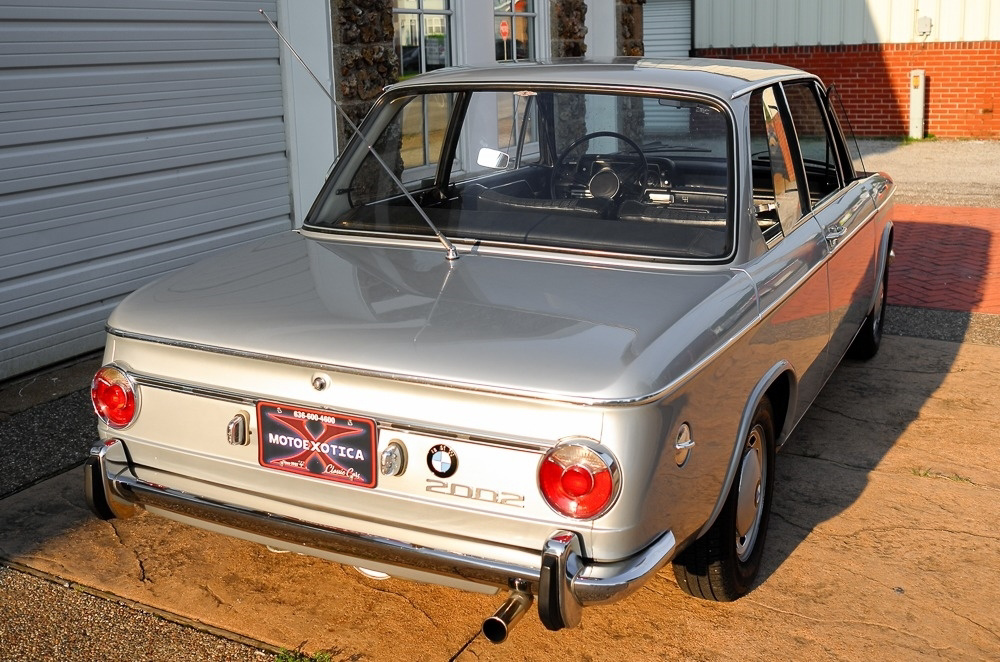 Year: 1968
Model: 2002
VIN: 1660951
Engine: 2.0 liter inline-4
Transmission: 4-speed manual
Mileage: 38,499 mi
Location: Fenton, Missouri
Price: Reserve Auction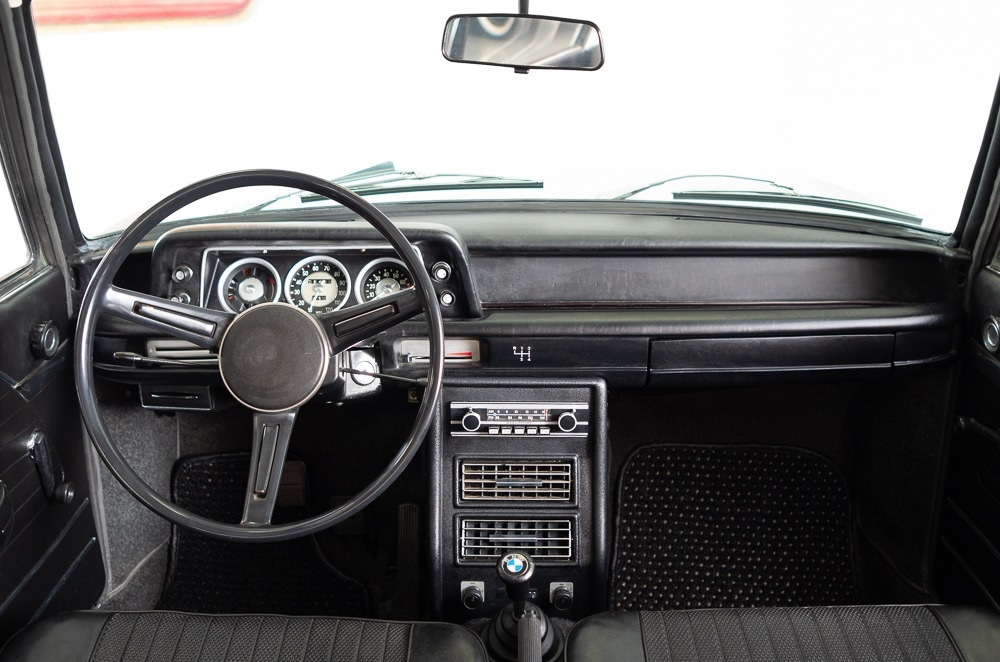 1968 BMW 2002
• Almost impossible to find, very early production BMW 2002 #951 out of 339,084 off the line!
• 1 of only 4,489 of the first production year 1968 BMW 2002's produced
• Produced on 02/01/1968 in Munich West Germany
• 2.0L M10 four-cylinder engine with correct Solex 40 PDSI carburetor
• Previously owned and serviced by BMW specialist Reggie's Motorworks Inc.
• Four-speed manual transmission
• Factory correct Polaris Silver (code 057) exterior
• Optional Frigiking Air-conditioning and Blaupunk AM/FM radio
• Chromed bumpers and correct early production slotted front and rear trim
• Correct black interior with all the hard to find early production 2002 details
• No headrest front seats with original "spaghetti" seat belts (only early production)
• Nice set of "Silver Dollar" gauges with optional tachometer
• Early and correct three-piece dash is in great condition!
• Correct 13-inch wheels and hubcaps
• New Tii exhaust system and upgraded 123ignition hightech ignition system
• Please note that this BMW is a 1968 but titled as a 1969
• Very solid undercarriage, please see photos
• Documentation includes owners handbook (1968), conjunction US guide (1968), service station book (1967) and a copy of May 1968 BMW 2002 Road & Track article
BMW Roundie fans, rejoice! MotoeXotica Classic Cars is pleased to offer one of the first BMW 2002's every to be produced in Munich West Germany and is finished in sought after factory correct Polaris Silver exterior!
We are very excited to offer this particular BMW 2002 for sale on the market! We have sold over 20 BMW 2002's in the past couple of years but this one is extremely special because it's by far the earliest production example (#951) that we have ever had in our showroom. We acquired this BMW from the fine folks and BMW specialist Reggie's Motorworks Inc. in Noblesville Indiana. They personally displayed this car at the 2018 BMW "The Vintage" in Hot Springs North Carolina.
Produced on 02/01/1968 in Munich West Germany and almost impossible to find, this very early production BMW 2002 is #951 out of the 339,084 BMW 2002's produced off the line and 1 of only 4,489 of the first production year 1968 BMW 2002's produced!
We have found that a lot of the early BMW 2002's that have been restored have been redone with incorrect later production 2002 parts (1971-1976) because those parts a much more plentiful. This example still retains all its early production details such as front and rear slotted trim, red center taillights, early headlight buckets, silver dollar gauges, correct 3 piece dash, chrome interior door handles and rear chrome window latches, correct no headrest front seats with chrome side covers, correct early production seat vinyl material, "spaghetti" seat belts, correct door cards, correct headliner, correct Blaupunk AM/FM radio, early air-conditioning console, spare tire and jack and much more!
The correct Polaris Silver (code 057) exterior is in very good order. The wraparound pinch bumpers and trim peieces are in great condition. Only the early 1968 2002's had the front and rear slotted black trim pieces and are very hard to obtain. The glass and lights on the car are all in good, original order including the red center roundie taillights. The bodywork is straight and solid while the engine bay is very tidy. The undercarriage is very solid along with the pedal box and shock mount towers.
The car has 13-inch BMW steel wheels with factory wheel covers that show minimal wear or curb contact and the car rides on Vredestein classic tires. In the trunk is the correct spare and jack.
In that engine bay is the engine that revolutionized the sport sedan market in the United States more than 50 years ago – the BMW M10 2.0L four-cylinder producing 100HP in a car that only weighs 2210 pounds. This example has been upgraded with a new Tii exhaust system and a upgraded electronic 123ignition hightech ignition system. The current engine block and head is from a 1971 BMW 2002 but the car still retains its original short nose four-speed transmission and rear differential.
This 2002 is equipped with the optional Frigiking Air-Conditioning and has been recently serviced with a new compressor and the blower motor functions and blows cold! The separate blower motor for the heater also functions correctly.
Inside, the correct black interior appears exactly like factory specifications. The black front buckets and rear bench are in great, overall condition, as is the corresponding black carpet, the white headliner, the inner door panels and the "Silver Dollar" instrument panel. The original three piece dash is in great condition with no cracks but does have a couple small mounting holes from a previous owner. In the optional Frigiking air-conditioned console is the optional Blaupunkt AM/FM stereo that really looks handsome in the BMW's interior. Toping off the interior is a set of coco floor mats and correct gear shifter and steering wheel.
Documentation includes 1600 owners handbook (1968), 2002 conjunction US guide (1968 – only very early cars received the 1600 book with the 2002 conjunction guide), service station book (1967) and a copy of May 1968 BMW 2002 Road & Track article.
The BMW 2002 made its debut in 1968; a base model with a single carburetor developing just 100 horsepower, which was no real improvement over what the Datsun 510 delivered. In 1969, an automatic model was introduced with the base single carburetor engine mated to a ZF 3HP12 three-speed automatic transmission. This was, of course, not intended to be a sporting car but a fashionable and easy-to-drive coupé.
The BMW 2002 was one of the cars that not only saved BMW's bacon, it became a car that played a large part in re-defining who BMW were. The BMW 2002 introduced a well-developed sports coupé which was much more practical than similar competitors.
Competition to this BMW in 1972 included Audi's 90, Mercedes-Benz's 280S and MG's MGB GT.
The 2002 was made with German engineering and quality control that gave it a significant edge over its competitors: the BMW's earned themselves a reputation for being reliable and near bulletproof (perhaps that's a reason the Baader-Meinhoff Gang liked them). Even nowadays, the cars being decades old, the electrical systems are typically still functioning OK: something that could not be said for the BMW 2002's British and Italian competitors. One of the great selling points of the BMW 2002 nowadays is that parts are still available, making the restoration and maintenance of one of these little gems much easier than for many other cars of this vintage. MotoeXotica Classic Cars invites you by to check out this 2002 today, before someone else takes it home.
VIN: 1660951
EN: 2577274
This car is currently located at our facility in St. Louis, Missouri. Current mileage on the odometer shows 38,499 miles. It is sold as is, where is, on a clean and clear, mileage exempt Indiana title. Please note that this BMW is a 1968 but titled as a 1969. We have found this to be common with this model. This is the 3rd early production 1960's USDM BMW that we have had that the title was a year later such as our early 1971 Bavarian was titled as 1972 and we have another 1968 2002 that is titled as a 1969.
GET OUT AND DRIVE!!!?
Note: Please see full terms and conditions listed below that pertain to the purchase of any said vehicle, thank you.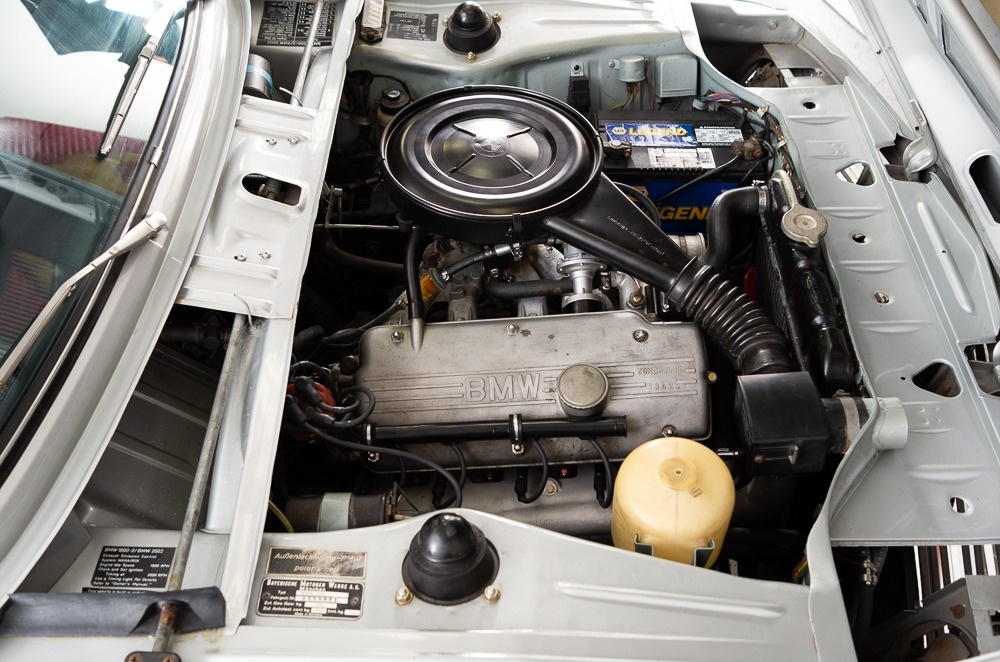 The first year production of the 2002 was the revelation and blueprint for the modern BMWs that would follow. While evolutionary over previous models, slowly the E10 put the pieces in the right place to really create an icon. The early 2002 was actually a stop-gap model; BMW couldn't get its early fuel-injection motors through emissions, so they stuck the single carb version of the M10 in as a replacement with the dual-carb version available as the 'ti'. It was down a few horsepower in single-carb trim to the 1600ti, but it could be sold here and 4,500 were that first year. There's a beautiful simplicity to early examples like this one too; the chrome, wheel covers and those fantastic taillights all helping to set it apart from the norm. Polaris Silver looks very nice here and is matched well by the black interior. It appears to be very nice outside of the poorly placed and unfortunately drilled in aftermarket radio antenna on the trunk lid.
With the reserve still on, it seems unlikely this car will sell this time around – especially when we know the seller is looking for $37,000. And ten years ago, $37,000 would have been all the money for a really nice 2002. But it's not ten years ago, and now a very nice 2002tii can set you back $50,000 to even $90,000 or more. Turbos can almost double that in the right trim. Does that mean this car is a deal? No, and if you're willing to wait a bit and accept more miles, you can still find really cool 2002tiis for the same price as this car. But original early examples are certainly hard to come by and as the saying goes, they're not making more…
-Carter