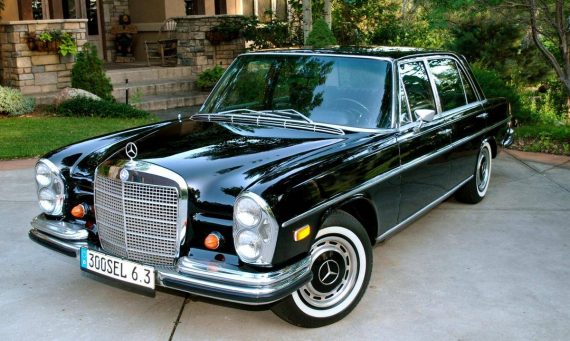 You might of heard the story of the Colorado man who had a little affinity for Mercedes-Benz 300SEL 6.3s. (You can read the story here if not.) I understand where this man was coming from because if you really like something, go get four more of them. In his case, the M100 powered W109 just happened to do it for him and I don't blame him one bit. Now that all five of these 6.3s have been saved and rejuvenated, one of them is up for adoption. Unfortunately, though, the adoption fee is quite steep.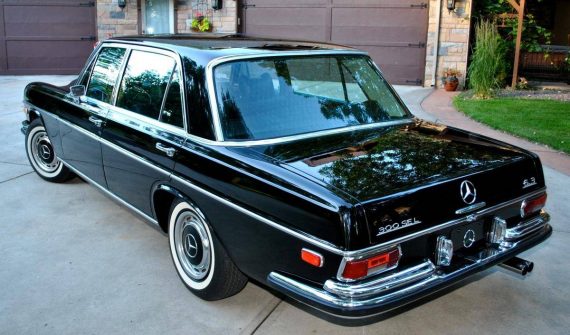 Year: 1969
Model: 300SEL 6.3
Engine: 6.3 liter V8
Transmission: 4-speed automatic
Mileage: 27,254 mi
Price: $69,000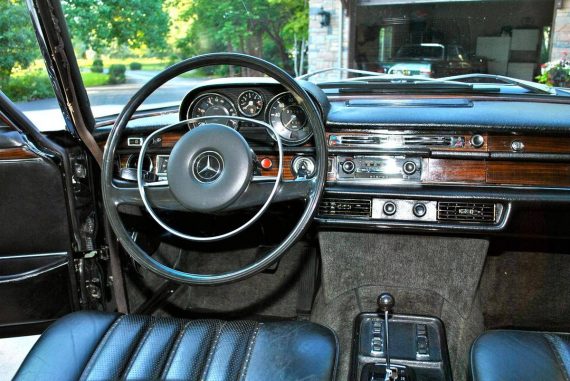 27,254 ORIGINAL MILES! One of FIVE 6.3s from private collection not seen for 24 years! Original condition black on black sunroof, air suspension refurbished. Rare opportunity to own one of lowest mileage examples in existence.

You may have heard about these specific cars from the numerous articles that were written about our barn find over the last couple of years. Basically my brother-in-law and I stumbled across them in dry climate Colorado back in 2014, and this particular car had been kept in a climate controlled garage since acquired by the 2nd owner in 1986 with just over 23K miles on the clock. This owner was a wealthy cattleman who fell in love with his first car he purchased new in December 1970 (a blue 1971 model), and then proceeded to buy 4 more high quality examples over the next several years, including this black car.

I've got several (very faded) receipts showing the first owner (a prominent California attorney) had the car regularly detailed at Classic Car Detail of Beverly Hills, where you can see it was driven about 2-3,000 miles between those services. The 2nd owner only added about 4K miles on this one during his ownership since, I guess, he had FIVE of them to choose from! Anyway, I've been around quite a few 6.3s during this experience and this is about the nicest one I've seen.

In November of 2015, I took the car to a mechanic in Colorado with instructions to "go through this thing from end to end" and see what it needed. We'd already replaced most of the suspension components, done the typical fuel system flush, fluids, hoses, etc and the engine ran good, but I knew there'd be things that age would merit changing. I was pleasantly surprised it only cost another $5K for a final deep dive into the remaining mechanical aspects, and now with new brakes, hoses, plus just about everything in the engine "valley", I'm confident this car is in tip top mechanical shape.

The interior is very, very nice with beautiful leather seats, new headliner, new Becker Mexico radio, good carpets, door panels, etc. Ebony wood is in good condition. Sunroof works perfectly, and because I put the new headliner in, doesn't have the streaks normally associated with these older cars. AC does not blow cold, but compressor comes on and cycles off as it's supposed to. I chose not to upgrade to R134 because, with these low miles, someone may choose to recharge with R12 for originality.

Please call for more details; car is located in Alva, WY in a climate controlled garage. Thanks for your interest; it's a beautiful car that's been well sorted and priced reasonably.

Price: $69,000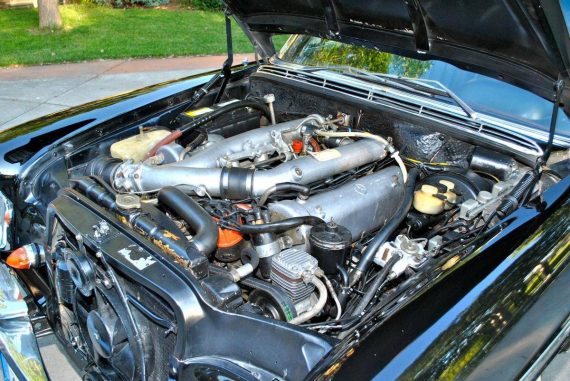 As swell as the seller's advertisement sounds in making this 6.3 seem like pretty much the best car ever, I don't know if I'm ready to go there. While just having a hair over 27,000 miles, this car doesn't look like it does. Specifically the interior has some issues that has me wondering. First the carpets have brown staining throughout and it's pretty noticeable in the rear. Secondly the glovebox wood has something going on with it that gives it a different look than the rest of the dash. The A pillar fabric is totally gone leaving the fraying as a huge eye sore and the steering wheel has the typical W108/W109 cracks through it. Mechanically the air condition isn't blowing cold because it's still R12 and hasn't been converted to R134. That's fine, but leaving it as a huge question mark for someone else to deal with isn't ideal. On the exterior, it's tough to even get a good look at the body because the photos are mostly in the shade and at sunset.
All that listed above doesn't say to me that this is a $69,000 car. For a seller who says he loves these 6.3s and knows them rather well, you'd think a few more thousand dollars to get this car as close to perfect as possible would be worth it given where 6.3 values are going. I know it only has 27,000 miles but that doesn't mean you can ignore all the flaws on this car that can be fixed and just automatically assume it's worth the nearly $70,000. There are a handful of 6.3s out there for sale that don't have these flaws and for much less money. So while this is a cool 6.3 with an interesting history, the price just isn't adding up for me.
– Andrew