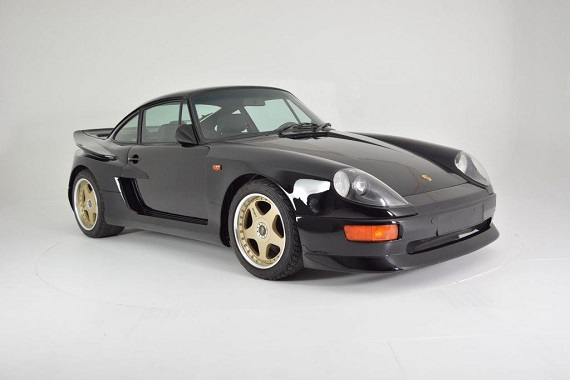 The '70s and '80s certainly possessed their own sense of style and few things make that more clear than when we look at tuners who were popular during those eras. Not all were so crazy. Looking at a few RUF models we can see that they were content to retain the general style of Porsche themselves, though in fairness a 930 isn't exactly a shrinking violet. But here our attention will be on the other tuners; the tuners who delighted in bringing their own sense of audacity to the automobile market. Koenig Specials is one such tuner and though they've been around for four decades now I think most of us would be familiar with them from their earlier years when they produced complete packages to transform both the appearance and the performance of many cars. On these pages we're most familiar with them for their work with Mercedes-Benz, but there are a few rare Porsches floating around as well. One of those is the one we see here: a Koenig Specials modified 1991 Porsche 911 Carrera 4 Coupe with a mere 19K kilometers on it. It is said that only eight such examples were built, making this a very rare commodity on the 911 market.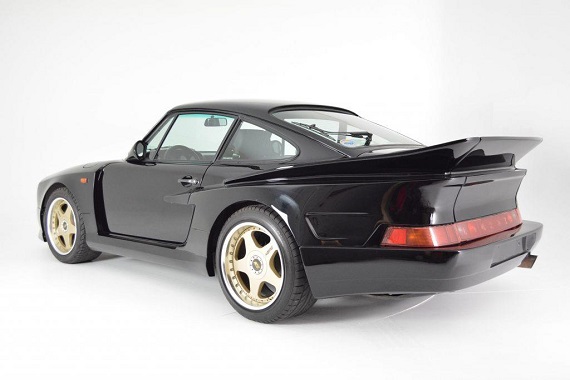 Year: 1991
Model: 911 Carrera 4
Engine: 3.6 liter supercharged flat-6
Transmission: 5-speed manual
Mileage: 19,000 km (~11,800 mi)
Price: $105,000 Buy It Now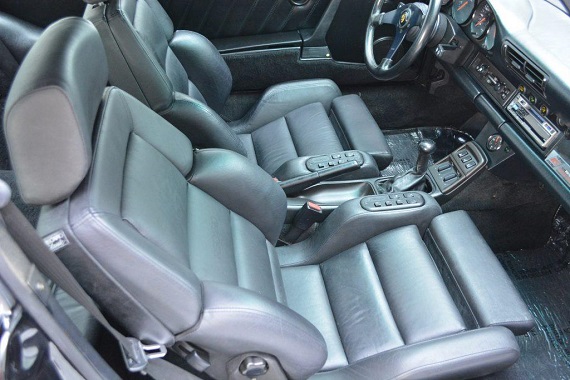 This 1991 Porsche 911 Carrera 4 has just 19k kilometers (~11,800 miles) and was modified by noted German tuning house Koenig Specials for the Japanese market. This example was the first of eight 964-based Carreras that were given the Koenig treatment, which included fitting a supercharger to the 3.6L flat-six. Power is sent to all four wheels through a 5-speed manual transmission, and additional modifications include Koenig-specific bodywork, 17? 5-spoke Modia wheels, Recaro sport seats, Momo steering wheel, and a VDO boost gauge. The car was recently imported and is sold with a clean Pennsylvania title and correspondence from Walter Koenig verifying its authenticity.

Though the origins of the company date to 1974, it was not until the late 1970s/mid 1980s that Koenig Specials began to gain notoriety as one of Germany's more outlandish tuning houses. It was involved in regular collaborations with stylist Vittorio Strosek and forced induction specialist Franz Albert. As with other large tuning houses, Koenig-modified cars are delivered with their own VIN number.

The black paint shows well for its age and low mileage, exhibiting consistent shine and deep luster over the exterior bodywork.

Body panels exhibit proper fit in the detailed images, retaining uniform panel gaps over the entire body. This example is not equipped with a sunroof.

The car fitted with 17? Modia Koenig wheels. They appear to be in good condition with no noticeable rash and come wrapped in Bridgestone rubber.

Deep-bolstered Recaro Classic power sport seats replace the factory 911 items and show well for their age aside from some minimal wear on the driver's bolsters. Detailed images show the dash, headliner, door panels, and other interior surfaces have remained well-preserved.

Rear seating area shows equally well with taut seating surfaces and the multi-piece carpets remaining free of any notable splits or tears.

Part of the Koenig conversion included adding a non-intercooled Albrex supercharger to the factory 3.6L flat-six. Though performance figures are unavailable for this particular car, similar setups with a supercharger are said to be good for more than 300 horsepower.

Correspondence between Walter Koenig and the selling dealer can be seen above and confirms that the car was manufactured for the Japanese market.

The Koenig Specials identification number is shown on the plaque above, and is also featured on a plate along with the Porsche VIN number that can be viewed in the image gallery.

100% legally imported, comes with clean PA title.

This vehicles vin is WP0ZZZ96ZLS403206
Please keep in mind you are bidding on a pre-owned vehicle. Everyday driving can cause minor chips, dings or scratches on a vehicle. Unless otherwise noted in our photos or description these items are minimal, but may exist in some cases.If you have any questions about this or any of my other auctions please feel free to contact at 215.392.6743 Thank you for your interest and I look forward to hearing from you.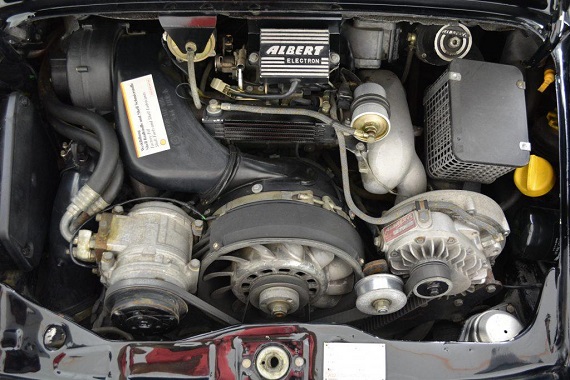 Let's cut to the chase: this isn't the prettiest car we're ever likely to come across. It will be especially damning to those who are fans of the 911's iconic shape as that shape has been mostly lost in Koenig's redesign. This one looks like what we'd get if a 911 mated with the Batmobile. It isn't for me, but there are those for whom the typical 911 design isn't what they're after and perhaps for those buyers this one might make some sense. Perhaps the more interesting aspect is that this Carrera 4 is now supercharged and while the performance numbers are vague, it's believed to be capable of more than 300 hp. I think how much more will be an important detail. Is it worth the $105K asking price we see here? That's pretty hard to say since rare air-cooled 911s do tend to hold a lot of value, but I'm not sure how much that might apply to Koenig. For a RUF? Absolutely. But I'm not sure about Koenig. The design will certainly limit the market, but for a collector interested in these early tuners this Koenig certainly could find itself in a new home. It's been making the rounds for a little while now so finding that buyer doesn't appear to be easy, but perhaps with some patience we'll even see this price come down further and then it might make more sense.
-Rob