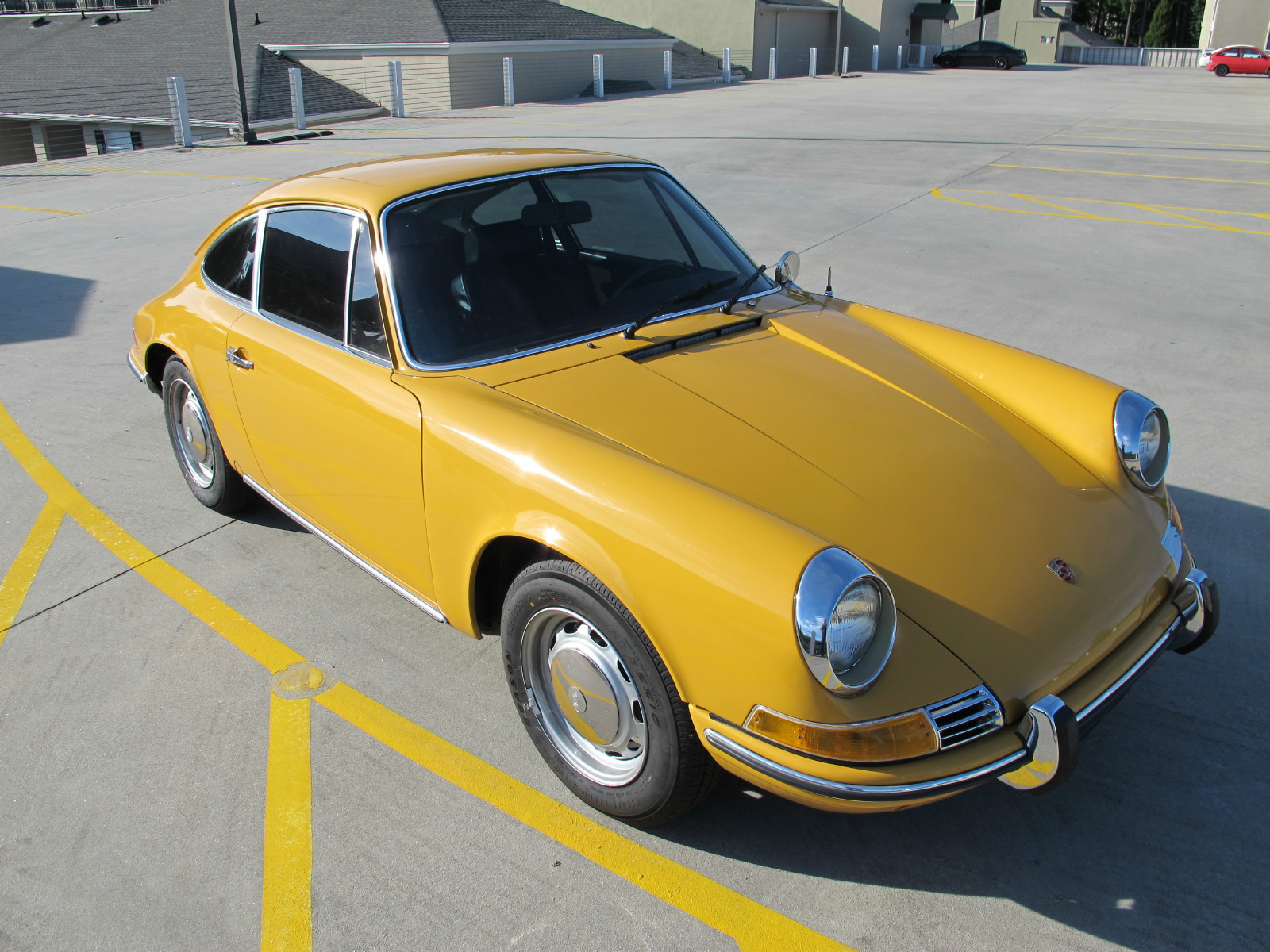 I've featured a Porsche 912 a couple of times here at GCFSB and here we have another. I like these cars; they're simple and classically designed. The Porsche 912 shared the same basic body design and structure with the far more famous 911, but replaced that car's 2.0 flat-6 engine with a 1.6 liter flat-4 sourced from the 356. While it initially outsold the 911 by a healthy margin, Porsche executives decided in 1969 to halt production of the original 912 in order to make way for the 914. That final year is the year in which the car featured here was built: a Bahama Yellow 1969 Porsche 912 located in Atlanta. As the seller notes, this is not a show car, but rather a driver and, frankly, for a 912 that's probably the sort of example I'd desire.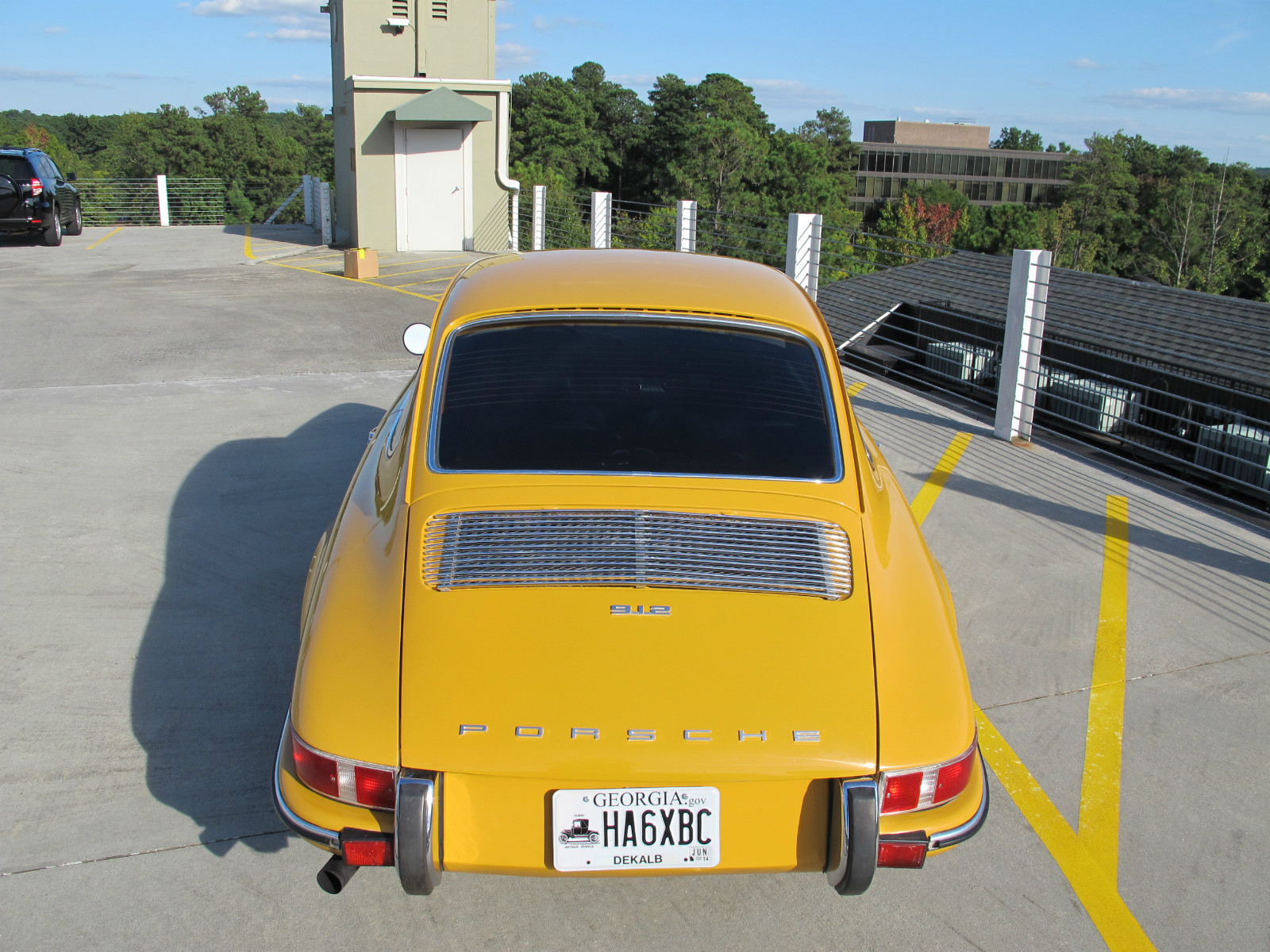 Year: 1969
Model: 912
Engine: 1.6 liter flat-4
Transmission: 5-speed manual
Mileage: 56,900 mi
Price: Reserve auction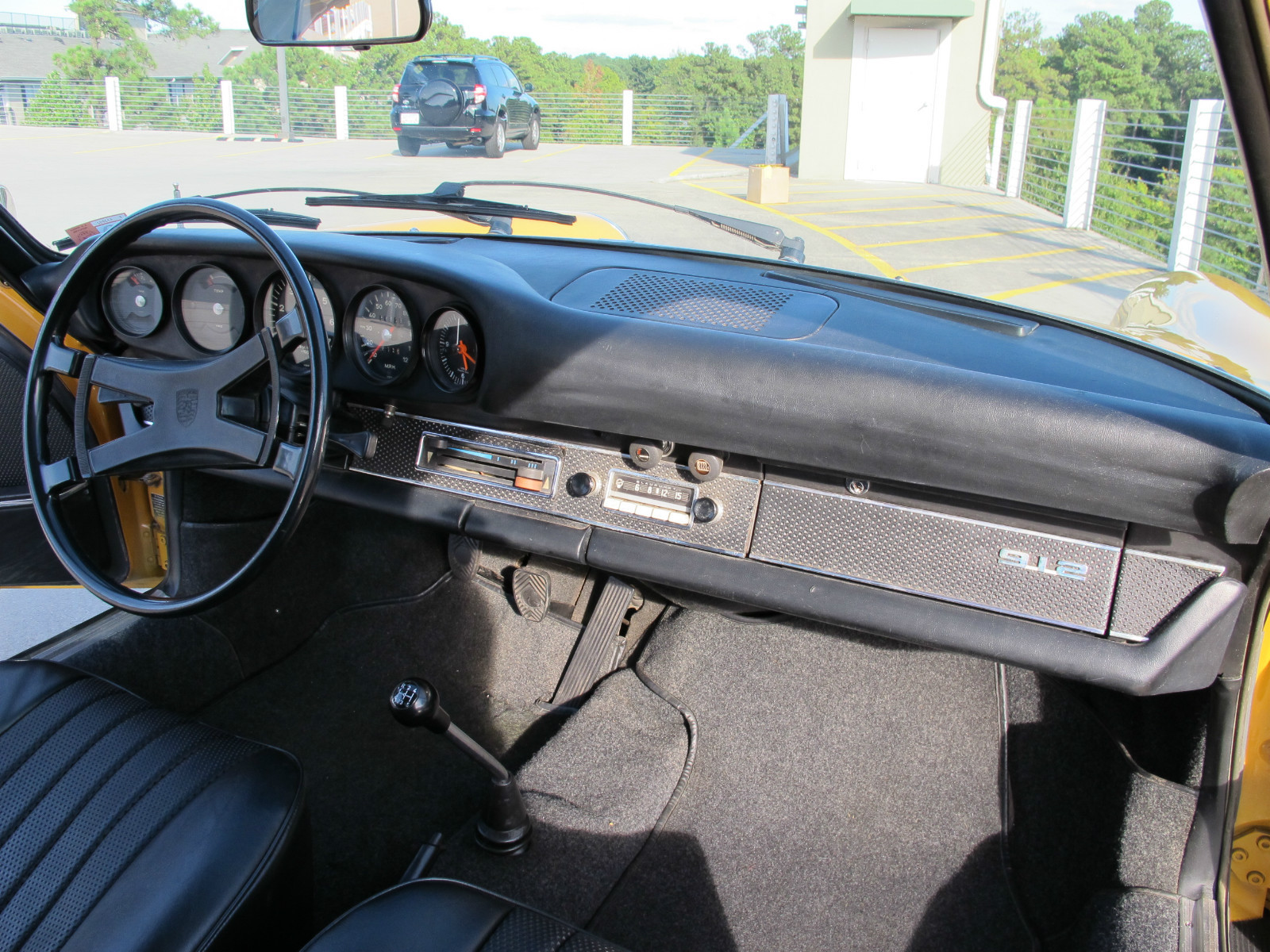 This is a very original, period correct 1969 Porsche 912. Bahama yellow exterior and black interior. I am the second owner of this car. The first owner had it since 1969. Everything on this car is original and period correct. This is a numbers matching car. I was told that there was one light re-spray at some point, but inside the doors were never painted, and presents its original paint, you can see in the photos. Paint is nice and shiny. Interior is in very good condition and seems to be original. Seats are in great condition with no wear. The headliner is original with no tears. The sunvisors are original and in great condition. All the gauges are working including the clock. The odometer reading is 56,900 miles and I was told that this is the actual miles and certainly the car feels that way. The Blaupunkt radio turns on, even the lights work however I can't seem to find a station, might need cleaning. The dash is also in very good condition considering it is original and 44 years old.

Comes with brand new tires (all 5) and recently had an oil change. Carburetors were recently adjusted. Shifter bushings were recently replaced. Clutch is adjusted and the engine gearbox is recently serviced. The engine is strong and pulls great. The car comes with Weber carburetors on it. I also have the old original Solex's in a box and comes with the car. The engine have few damp spots and slightly leaking, but not too bad, almost all of these cars leak. It is definitely not a show car but an honest, original, clean driver with all original parts still on the car. The only rust I noticed on this car is in the smuggler box, picture included. It is a very small area and can be easily fixed. I would encourage a PPI to buy with confidence.

If you have any questions please let me know.

Note: I keep the right to end this auction at any time if my reserve is met or I get an offer.

VIN# 129023005

Engine # 4096155

It has a 5 speed transmission.

It also had a recent wheel alignment a week ago and drives very straight.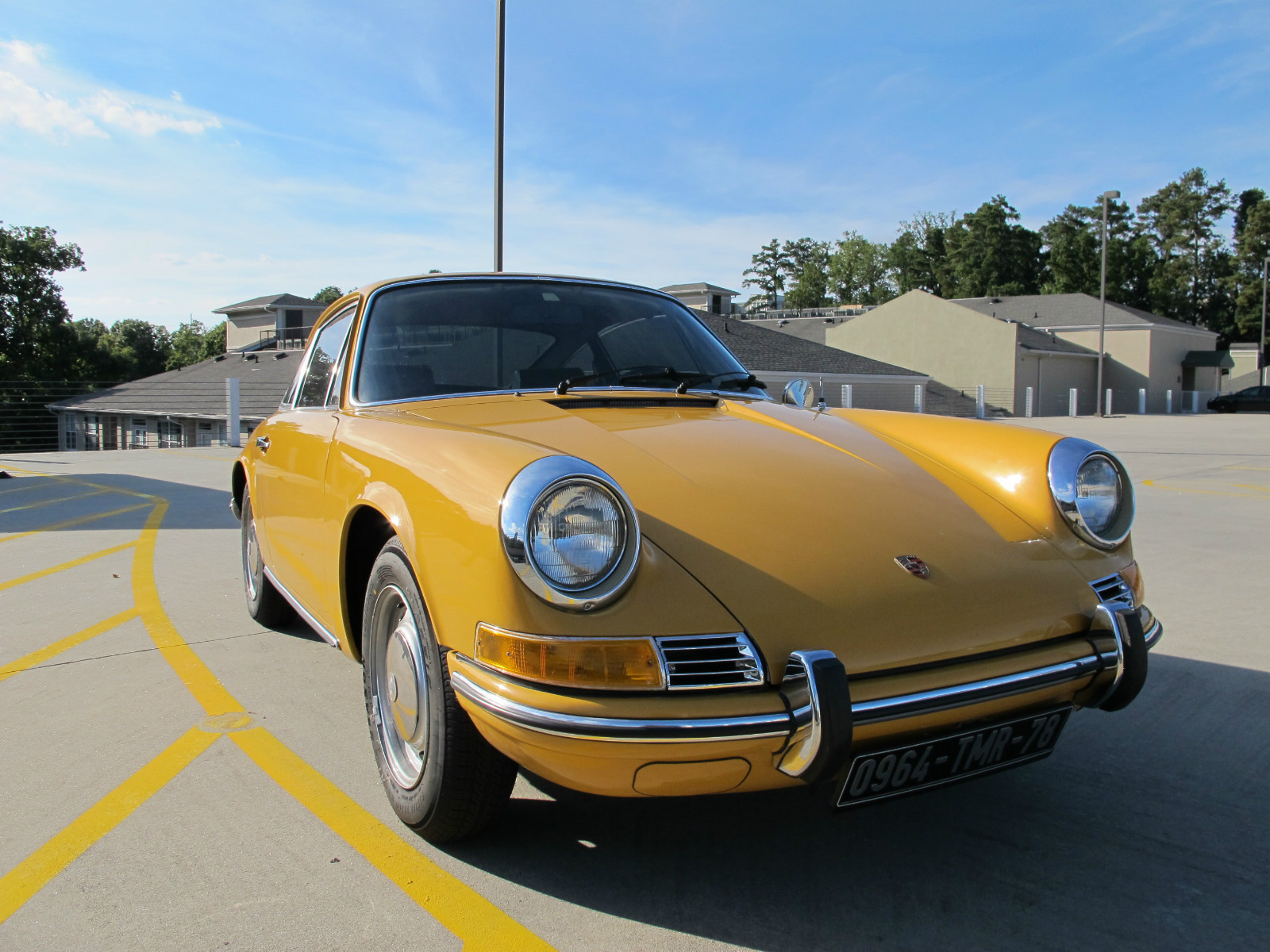 I always enjoy coming across a 912 that's in good condition and period correct. They're a nice nostalgia piece providing a window onto the roots of 911 design and fun to look over. I imagine they'd also provide a fun and relaxed weekend drive. With its Bahama Yellow paint and chrome hub caps this car certainly takes you back to late-'60s style. Compared with a 911 of the period a 912 is relatively cheap. In fact, this car might sell for a price very similar to the 1971 Porsche 911T I posted last week for the Heap of the Week, yet this car already looks good and runs. Bidding is currently at $14,600 with reserve still on. If I could get this car for under $20,000, I'd be very happy.
-Rob