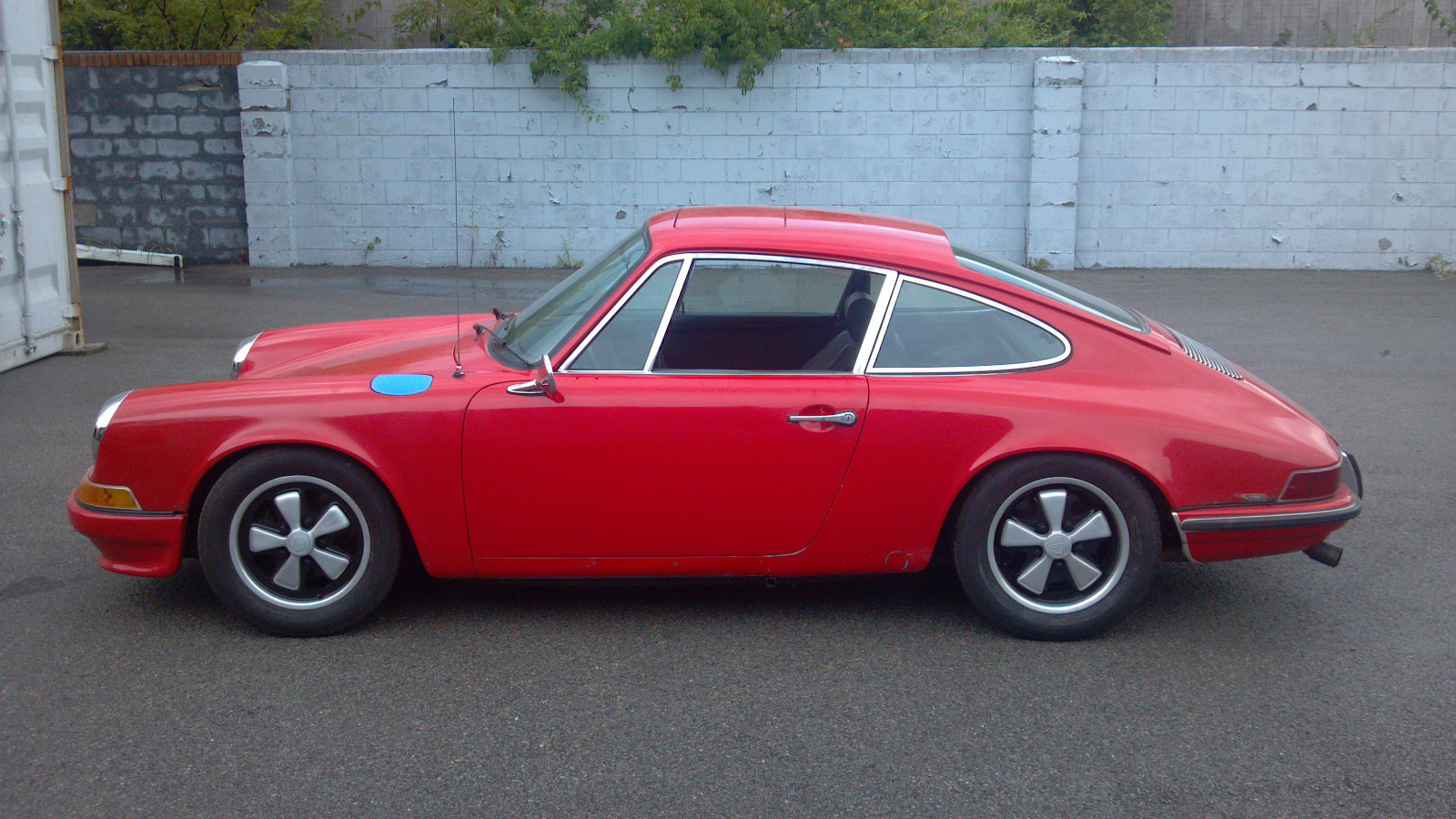 The Heap of the Week has been a fun addition for those of us here at GCFSB. Sometimes it's nice to take a break from searching for and writing up pristine examples of exciting cars and the Heap provides us just that sort of excursion. This week we have another potential project Porsche to feature. Unlike the high starting cost of last week's 1962 356 Cabriolet Super, this 1971 Porsche 911T should be able to be had for much less money and could provide for a worthwhile investment of one's time and energy (and more money). Long-hood Porsches of most any variant have seen a serious uptick in value amongst collectors so a potential restoration such as this one is certainly worth a look.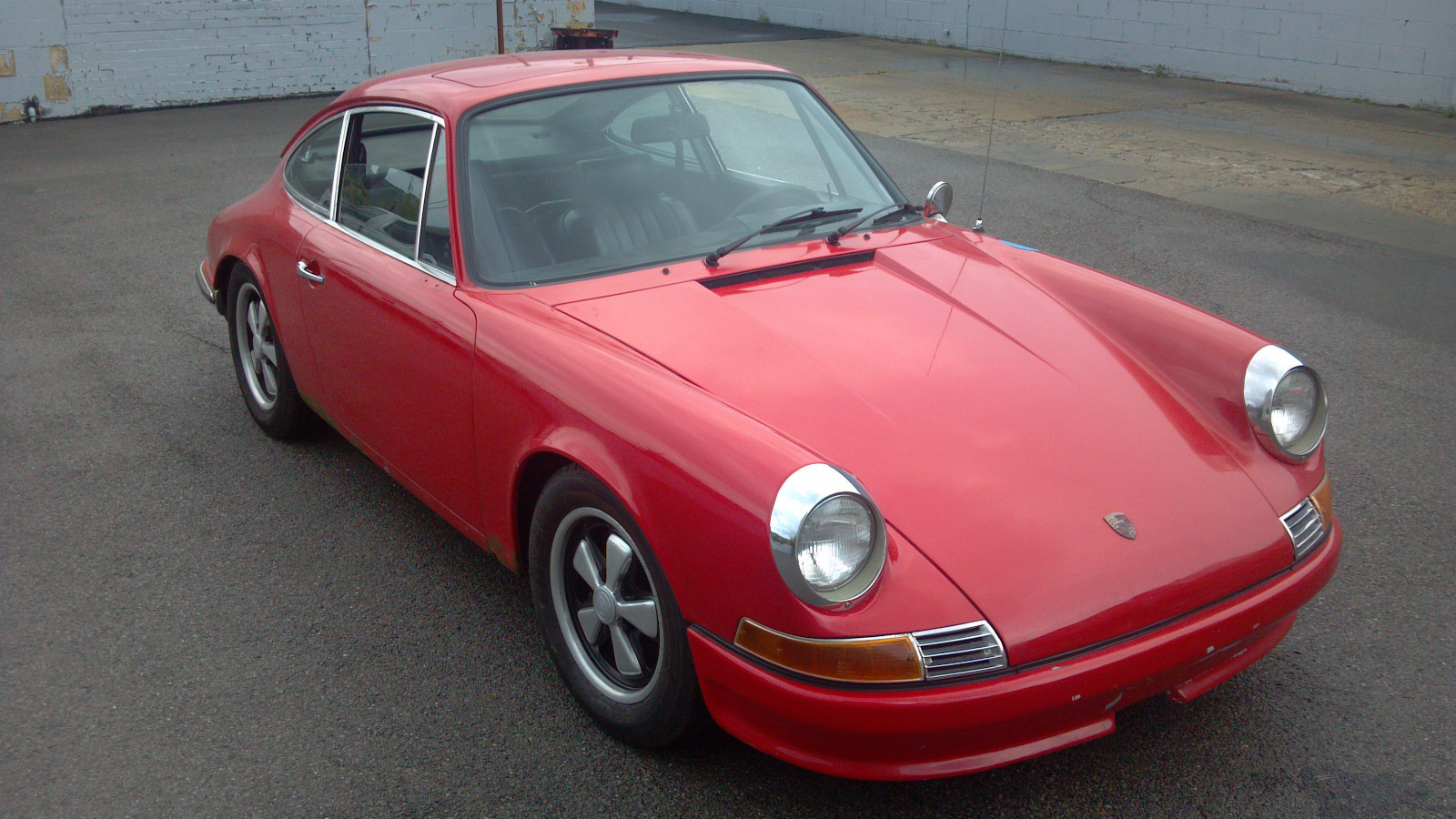 Year: 1971
Model: 911T
Engine: 2.2 liter flat-6
Transmission: 5-speed manual
Mileage: 118,223 mi
Price: Reserve Auction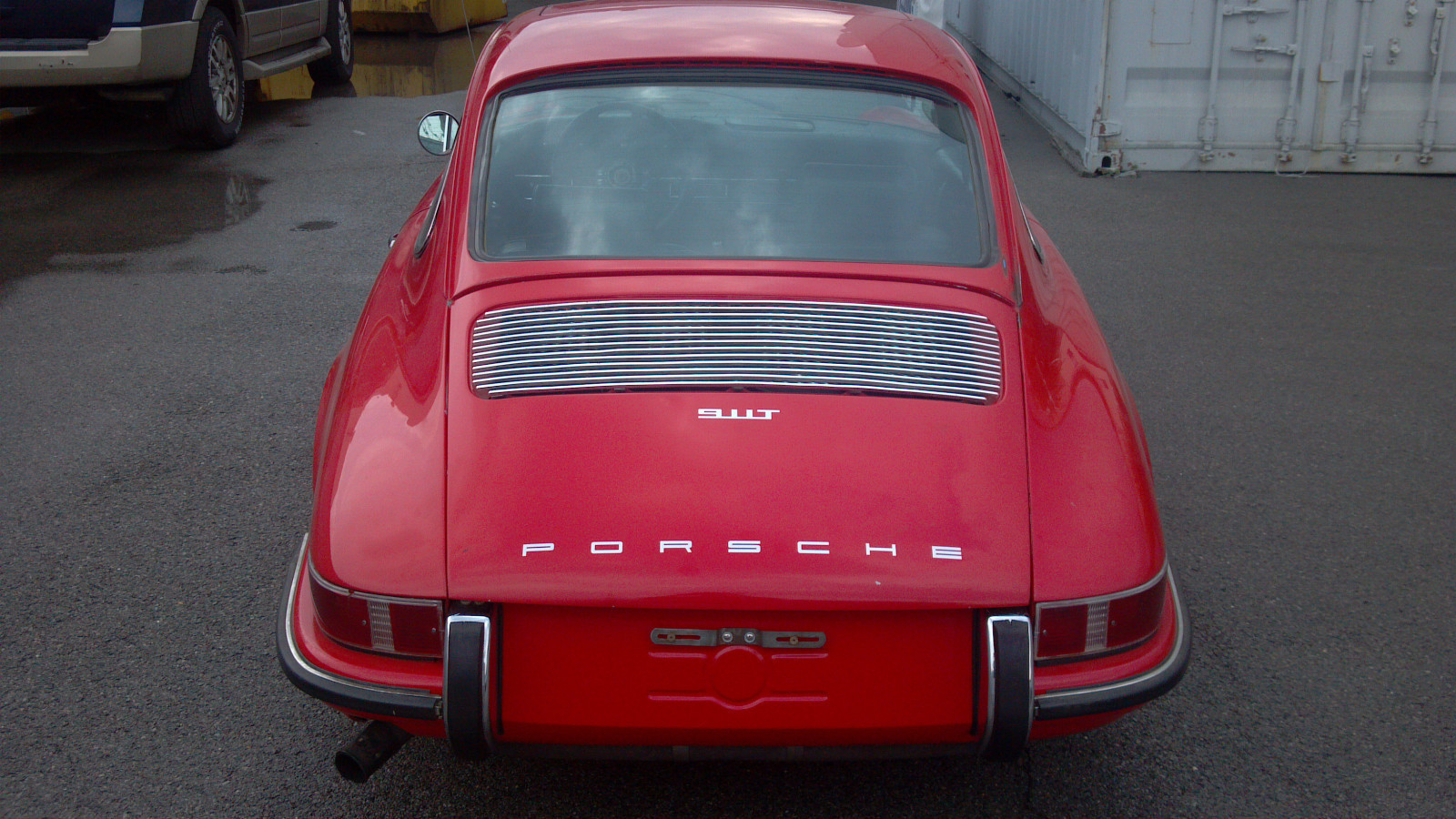 Car was found in a barn after sitting for 17 years and had been 80's blacked out, painted red several times and fiberglass front and rear bumpers added (front is still fiberglass). The heads had been removed from the engine and disassembled. I had the heads professionally reworked, valves and guides redone as needed and the motor reassembled to get it running. The carbs were cleaned and new gaskets installed. The engine and transmission were reinstalled, rebuilt the brake calipers, cleaned the gas tank, rebuilt clutch, installed new batteries, replaced brake and fuel lines, sourced and installed used heat exchangers, muffler, rear bumpers, license plate valence, interior and exterior mirrors etc. The car now runs drives and stops. The engine runs rough and would benefit from attention to the original Zenith carburetors and Marelli distributor. The cases were not split, just got the car running to evaluate the next step. Overall the car is very solid and a good candidate for restoration.

Condition is good for age of car, pictures show areas that need attention before painting. All gauges, lights work with the exception of speedo. Electric sunroof works.

VIN: 9111121452
Engine#: 6115926
Transmission#: 114909 (911/01)
Odometer: 18223
Clear Ky title
COA Matching #'s
Pastel Blue/ 20

For Photo Bucket link to 400+ pics please reply with request.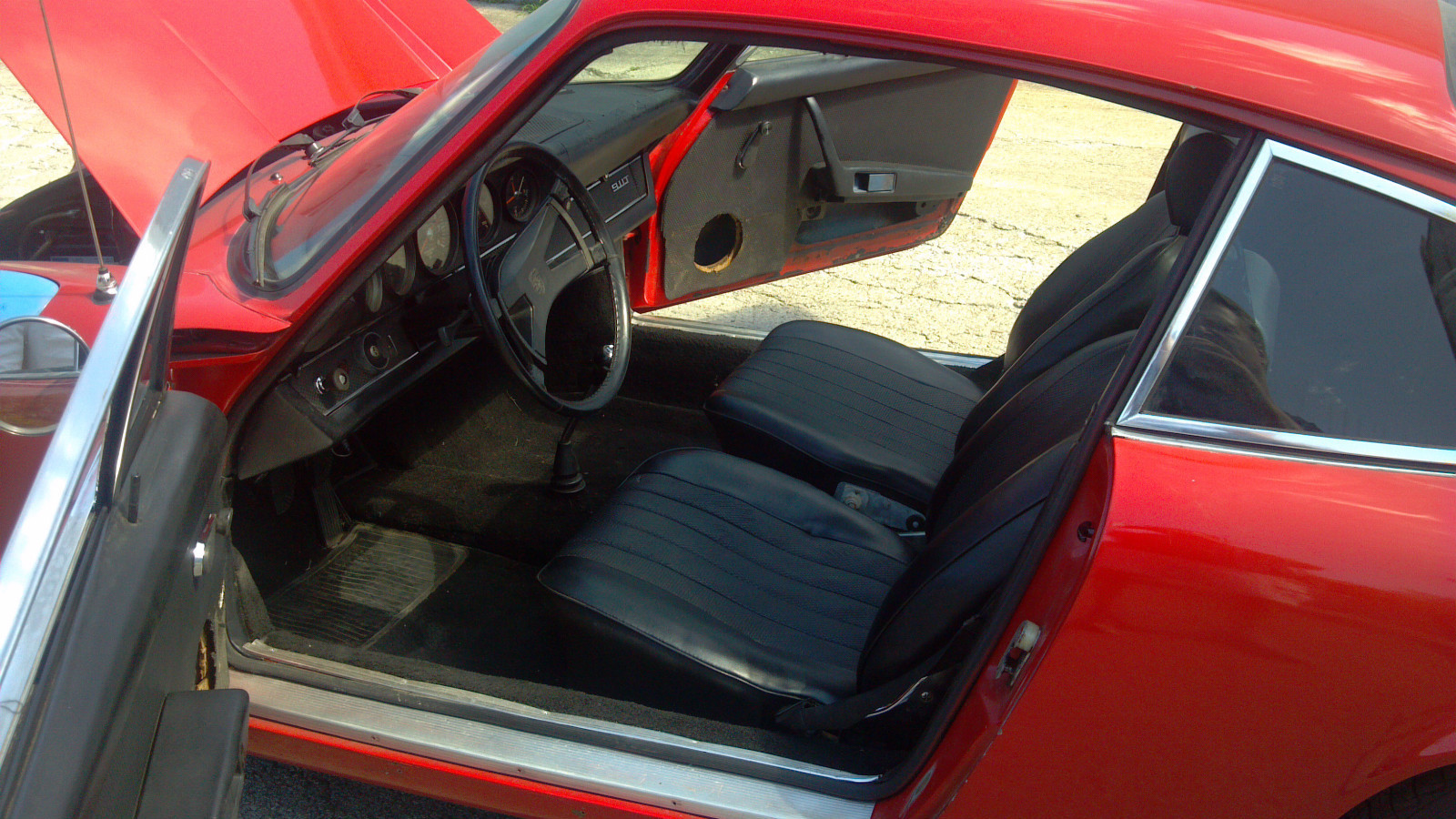 The seller of this car sounds like he has a decent handle on the work done thus far and certainly that is a plus. This car definitely needs a bit of work both inside and out, but the body appears in reasonable condition and it has a working engine (albeit one that still needs attention). Bidding at the moment is low at $2,247, but that is with the reserve still on. It's always difficult to gauge a seller's reserve on cars like these, but for anyone interested in reaping the rewards of a project Porsche an inquiry with the seller wouldn't hurt. Even if this car is never returned to collector condition, putting it back into driving shape, or even converting it to a track car, should provide for time well spent and a fun car to take out for some weekend backroads.
-Rob