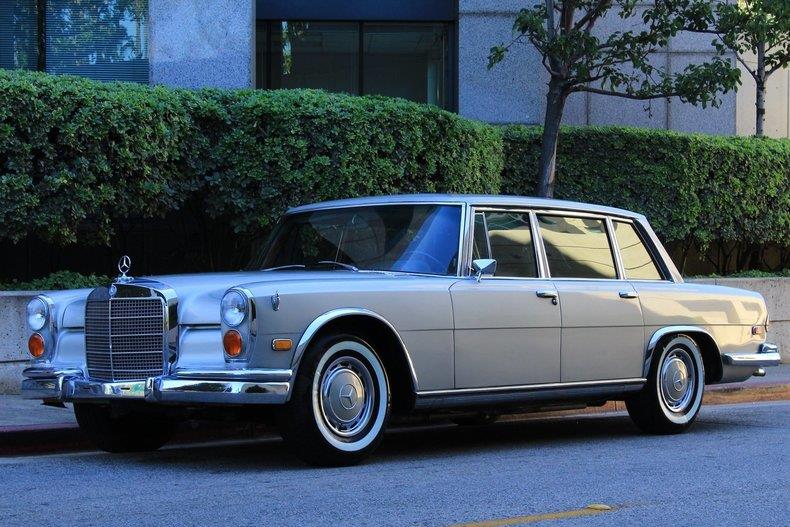 The Mercedes-Benz 600 falls into the category of a cars that I totally love, but have zero interest in owning. Maybe if I won the Powerball for 2.2 billion I could swing buying one and the maintenance on it, but even then it might be pushing it. I've gone in pretty deep about what it is like to own a 600 and I honestly think it is cheaper in the long run to bring home triplets from the hospital vs. bringing home a 600. At least there is a chance the babies can take care of you when you are old while the needs of a 600 never stop.
Naturally, that brings me to check out this 1971 up for sale in California. It doesn't have a famous owner or an interesting story (that I could find) nor does it have any crazy options that makes it stand out. It is a straight-forward 600 in average condition. The best part about it? The price is pretty attractive considering what these usually are listed for.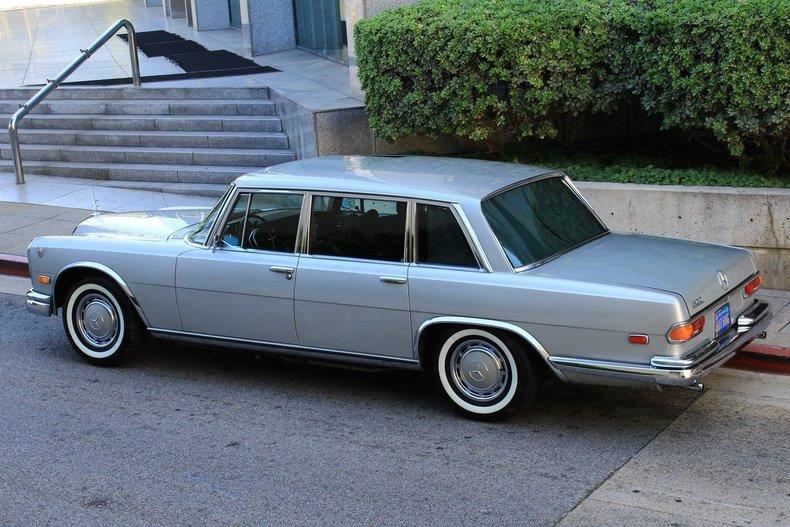 Year: 1971
Model: 600
VIN: 10001212001739
Engine: 6.3 liter V8
Transmission: 4-speed automatic
Mileage: 43,153 mi
Price: $72,000 Buy It Now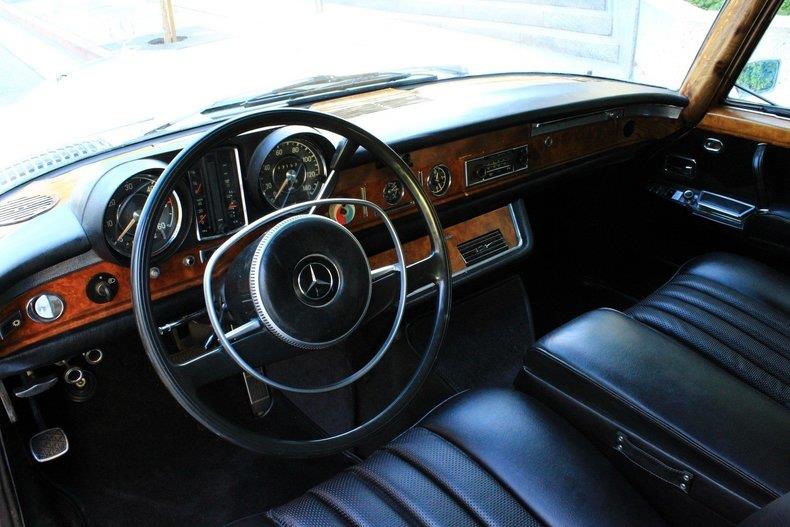 Hello to all eBayers!
I have been with eBay for several years and I want to keep my reputation here 100% positive. I am a private collector, who has endless passion for classic cars and trucks. 90% of the vehicles have been rented out to movies commercials or high-class parties. Right now, I'm liquidating my collection since I'm selling my warehouse.
Are you an old vehicles connoisseur looking for classic/vintage vehicles without having to pay luxury prices? You are in the right place! I know that magic feeling when the right quality meets the right price, so I sell my vehicles worldwide at the most reasonable prices.
This vehicle has a clear Texsas title. If you need to get a CA title for this vehicle, I can help you with that for an additional fee.

1971 MERCEDES-BENZ 600-SERIES
FOR WALK AROUND VIDEO YOU CAN COPY AND PASTE THE LINK IN YOUR BROWSER
watch?v=JiE_zkd6Me0&rel=0

The Mercedes-Benz 600 was a high-end large luxury sedan and limousine produced by Mercedes-Benz from 1963 to 1981. Generally, the short-wheel-base (SWB) models were designed to be owner-driven, the long-wheel-base (LWB), often incorporating a central divider with power window, by a chauffeur.

1971 MERCEDES-BENZ 600 THE 1971 MERCEDES-BENZ 600 SHOWN HERE IS A BEAUTIFUL ORIGINAL CAR AND IS FEATURED IN SILVER WITH BLACK INTERIOR. THE CAR COMES EQUIPPED WITH GREAT RUNNING V8 ENGINE, AUTOMATIC TRANSMISSION, BEHR AIR CONDITIONING, POWER WINDOWS, WOOD TRIM AND A HIGHLY DESIRABLE FACTORY SUNROOF. A VERY PRESENTABLE BENZ THAT HAS LOTS OF POTENTIAL. THIS IS AN EXCELLENT DRIVER QUALITY AND MATCHING NUMBERS CAR.

THIS IS YOUR CHANCE TO OWN THIS GREAT CLASSIC!

Please note, I want to make sure that you are absolutely satisfied with your purchase. Bid with confidence and if you have any questions that I might not have covered in the description, don't hesitate to ask. You can email me or send me your telephone number and I will give you a call. I have tried my best to describe this vehicle as accurately as I can. People have different opinions and expectations of older vehicles. It is your responsibility to inspect the vehicle or send a third party inspector for your satisfaction. Remember, this car is from the 1970's and can have some imperfections that I'm not aware of.

Shipping
Buyer is responsible for shipping costs. I can cooperate with your shipper. This vehicle is advertised on other websites, so I have the right to end the auction early if it gets sold. I'm not a dealer, but just a very passionate collector of classic cars and trucks.

Payment
Please, be ready to buy when you click. A non-refundable $500 deposit is due when the auction ends. The final payment is due within 7 days after the auction ends. Balance is to be paid via bank wire or a certified bank cashier's check. Check will need to clear before the vehicle is released and the title is sent. The winning bidder needs to contact me within 24 hours of auction end to make payment arrangements. Please, arrange all financing prior to bidding. If you are not sure about anything, please don't assume – just ask. I'm very easy going and will help in any way I can, but, please, be absolutely sure that you are ready to buy when you bid. All non-paying bidders will be reported to eBay.

Disclaimer
People have different opinions and expectations of older vehicles. It is your responsibility to personally inspect the vehicle or send a third-party inspector that will perform an inspection to your satisfaction. Remember, this vehicle is from the 1970's, and even though I've tried my best to describe it, it can have some imperfections which I'm not aware of.
I'm saying this because I've had a bad experience with a ruthless dealer that tried to extort money from me after the car was inspected and delivered! If you are buying and paying for this classic, please contact your transporter after vehicle is picked up and within 2 hours please give me a positive feedback!

This is your chance to own a great classic at a great price!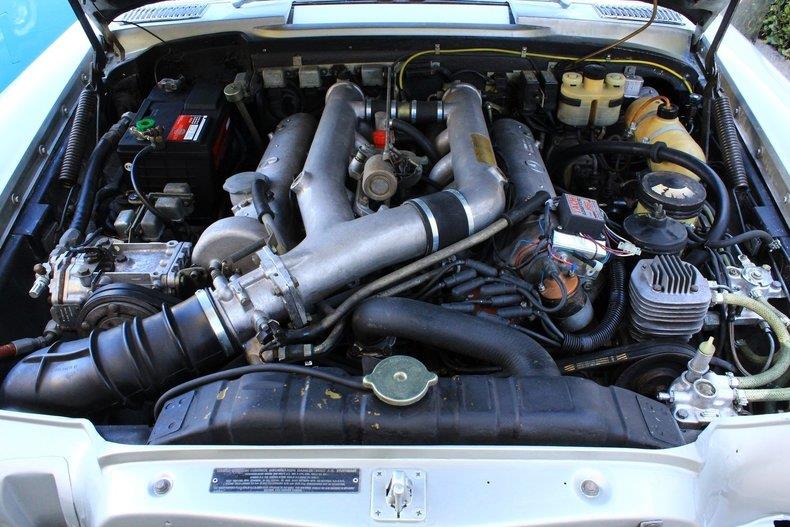 This 1971 looks is a nice example and does have a cool little touch that isn't very common. If you look on the front fenders, you can see the bases where a flag pole would sit. Does this mean this was some kind of president or diplomat car? Maybe. I dug though all the records I could find and didn't see anything about this car being used as such, but is it possible. It also is possible that these flag pole bases were added at some point in the cars life as the 600 and most older S-Classes had a part number for these that you could simply buy straight from Mercedes. Sadly, these parts have been discontinued for a number of years now, so who knows what the story is with the flags. The rest of the car looks pretty good but it does have the chip in the windshield and a major dent in the trunk lid. I'm sure a good body shop could take care of that without much problem, but it is probably not a great idea just to fill it with Bondo and call it a day. The seller is really light on any kind of description for this W100 so any potential buyer would really need to do some due diligence if you are thinking about this one.
This car is priced at $72,000 which I think is a fair ask for this car. Lots of sellers ask over $100,000 for these cars now simply because of the lure and history that they carry but I'm not buying it. All the value is in the condition and service history with these and not just how much bravado you can stir about the car. The giant dent in the trunk lid puts a little bit of a damper on this car as usually the people who buy these usually want them to be as close to perfect as possible, but it probably isn't a deal breaker. Either way, a cool car at a fair price that should find a home sooner or later.
– Andrew