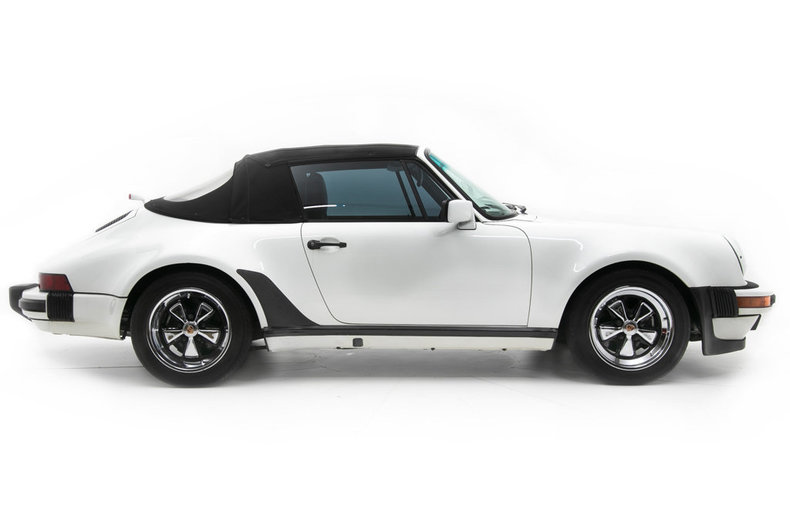 Whenever I see very rare cars come up for sale more frequently I naturally become curious about what's going on with the market. I mentioned a while back that I've felt like I'm seeing more M491 Turbo-look Carreras coming up for sale than in the past. For many of those cars it isn't necessarily too surprising since the early years of the package's availability saw quite a few of them produced. But the later G50-equipped examples are another matter. Even more rare are the final-year examples and it is those that I'm suddenly seeing for sale more frequently. Why? I don't know.
Prior to this year I had seen only a couple for sale with the coupes almost impossible the find. Those coupes remain elusive, but following on the heels of the M491 Carrera Cabriolet I posted two weeks ago here we have another. This time the exterior is Grand Prix White rather than Black and there is added rarity as it was one of the even fewer that selected the M470 spoiler delete option.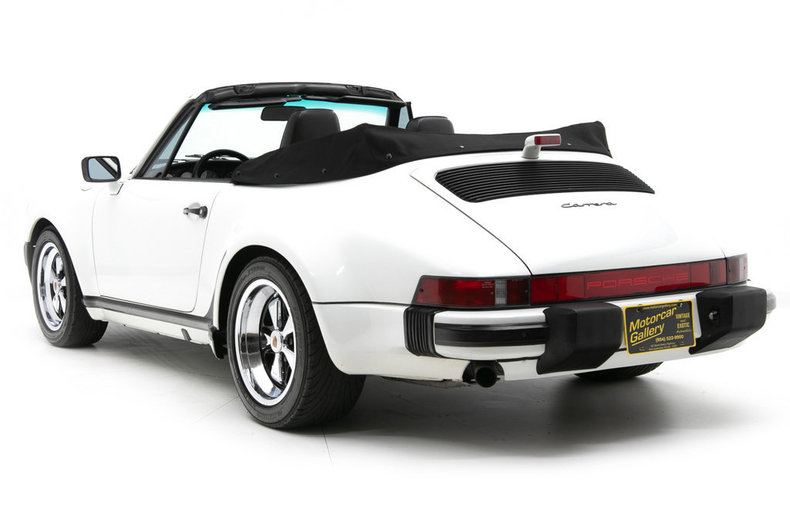 Year: 1989
Model: 911 Carrera Cabriolet
VIN: WP0EB0919KS170408
Engine: 3.2 liter flat-6
Transmission: 5-speed manual
Mileage: 70,860 mi
Price: $99,500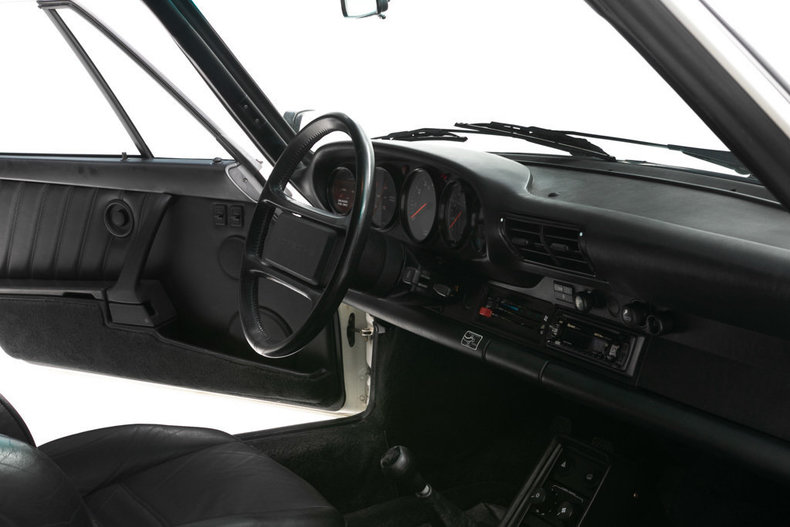 WHOA, RARE, FACTORY TURBO LOOK CABRIOLET. COLLECTOR CONDITION.
*Factory wide body

*Polished Fuchs

*A collector edition Porsche in collector condition.

*Excellent color combination

Extremely rare M491/470 Turbo look wide body with spoiler delete. Grand Prix white with black sports seats. Porsche COA. Extensive records. Pouch and owner's books. Squeaky clean and well prepares.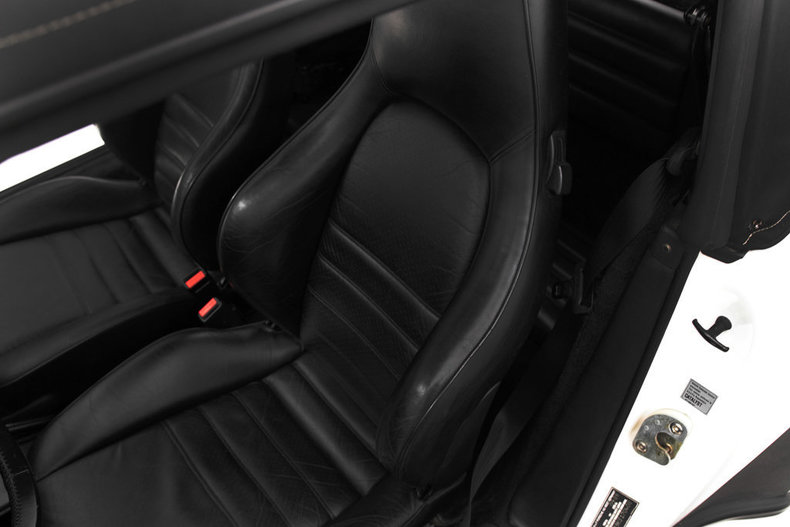 I mentioned in my post of the Black M491 Cabriolet that I thought its presentation was quite strange for a rare car up for a no reserve auction. Perhaps unsurprisingly bidding remained fairly low and the listing magically disappeared before the auction ended. Maybe it'll pop up again with a better ad. While this ad has much better pictures and has a fairly high BIN price rather than being auctioned without reserve, we still are somewhat left in the dark regarding any information beyond how it looks. It is said to come with extensive records and a CoA, but none are provided here. Hopefully a simple phone call or email will solve that problem.
Otherwise, I think this one actually looks quite good and presents much better than the Black one even though it has triple the mileage. A white car on a white background isn't necessarily easy to judge, but there isn't much on the exterior that raises questions. It does have the front spoiler fitted, which I assume was a later addition given the M470 option. That's probably not a big deal beyond potential dynamic changes since Porsche prefers both spoilers be equipped. The interior looks in very good shape with only minor creases in the seats. It's generally clean and crisp throughout. The radio is an aftermarket unit, but otherwise everything appears original.
Like that Black Cabriolet there are plenty of questions needing answers here, but I feel we're off to a much better start. I don't think this is a $100K car, but given its rarity, apparently excellent condition, and reasonable mileage it should still fetch a pretty solid price.
-Rob