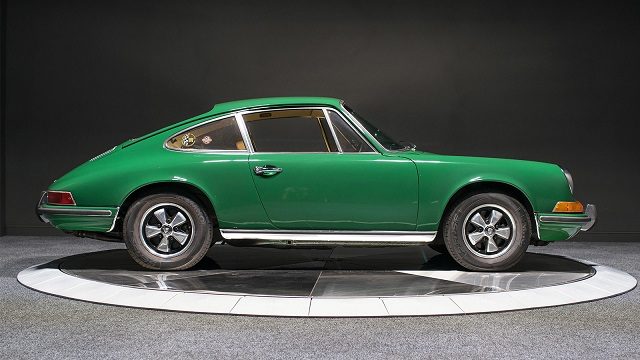 A couple weeks ago I featured a 1965 Porsche 911 that sported a wonderful Irish Green exterior. Given that it was such an early model the price was understandably very high. In this case, its value was being driven more by its early date than by its color and as such it wouldn't really make for the ideal option for someone whose priority was to find an early 911 in such a color. The car we see here, however, an Irish Green 1971 Porsche 911T Coupe, should fit that bill much better. Here the color will be just as likely to drive the value upward as most other aspects, and given that it's the entry-level 911T there really isn't any reason to expect its value to get out of hand. All together it could make for a very nice option for those with a desire for Irish Green.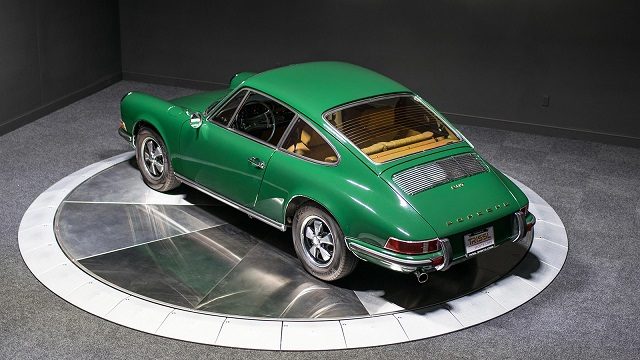 Year: 1971
Model: 911T
Engine: 2.2 liter flat-6
Transmission: 5-speed manual
Mileage: 85,269 mi
Price: Reserve Auction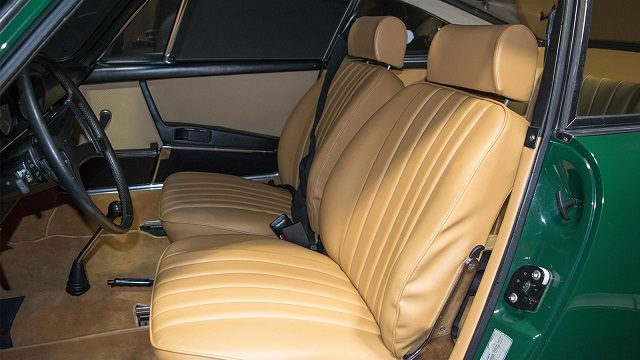 1971 PORSCHE 911 T ORIGINAL MILE CAR AND 2 OWNERS.

1971 911 T Irish Green on Tan
This 3 owner car was Purchase in 2016 from the Original family of the car. Car has won multiple Concours and shows very well. With Documents from going back to the first owner. COA proven car.

2.2 Liter 125 HP serial number 6117122
5 speed 901 gear dog leg transmission
documented original miles
911S gauges
All manuals and books
All matching numbers
Antenna left w/ loud speaker and noise suppression
Beige/Tan leatherette
Certificate of Authenticity
Correct Blaupunkt radio
Correct Bosch CD ignition
High end restoration
Irish Green
Jack
Koni shock absorbers
Two family ownership since new
Original service log
Pirelli tires
Refinished Fuchs
Serial number: 9111101708
Stabilizer bars
Tinted glass
Tons of service history with paperwork
Tool Kit
Transmission number: 118438
U.S. equipment
Wheel well moldings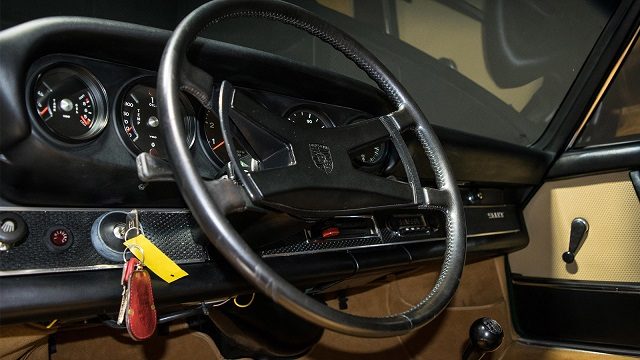 We get a decent numbers of pictures in this ad and this 911T has been photographed well. It really looks great inside and out. The quality of its restoration appears to have been top notch. I can't say that Irish Green is a particular favorite of mine among Porsche's colors from this era, but I'm very attracted to this one. It has the right color combination for my tastes and the details all look good. It would have been great to get some additional pictures of it outside so that we could gauge its looks under natural lighting, but I don't exactly expect it to suddenly look like a dog so that is of minor concern. Adding to its potential, this 911T is said to be documented all the way back to the original owner.
Bidding currently sits at a pretty reasonable $52,100 with reserve unmet. I'll be interested to see how high this goes and whether the reserve ultimately can be met, but as I mentioned above for a non-sunroof 911T I don't expect things to get too out of hand. I certainly would not expect $100K, but I'm curious whether it can reach something around $80K.
-Rob