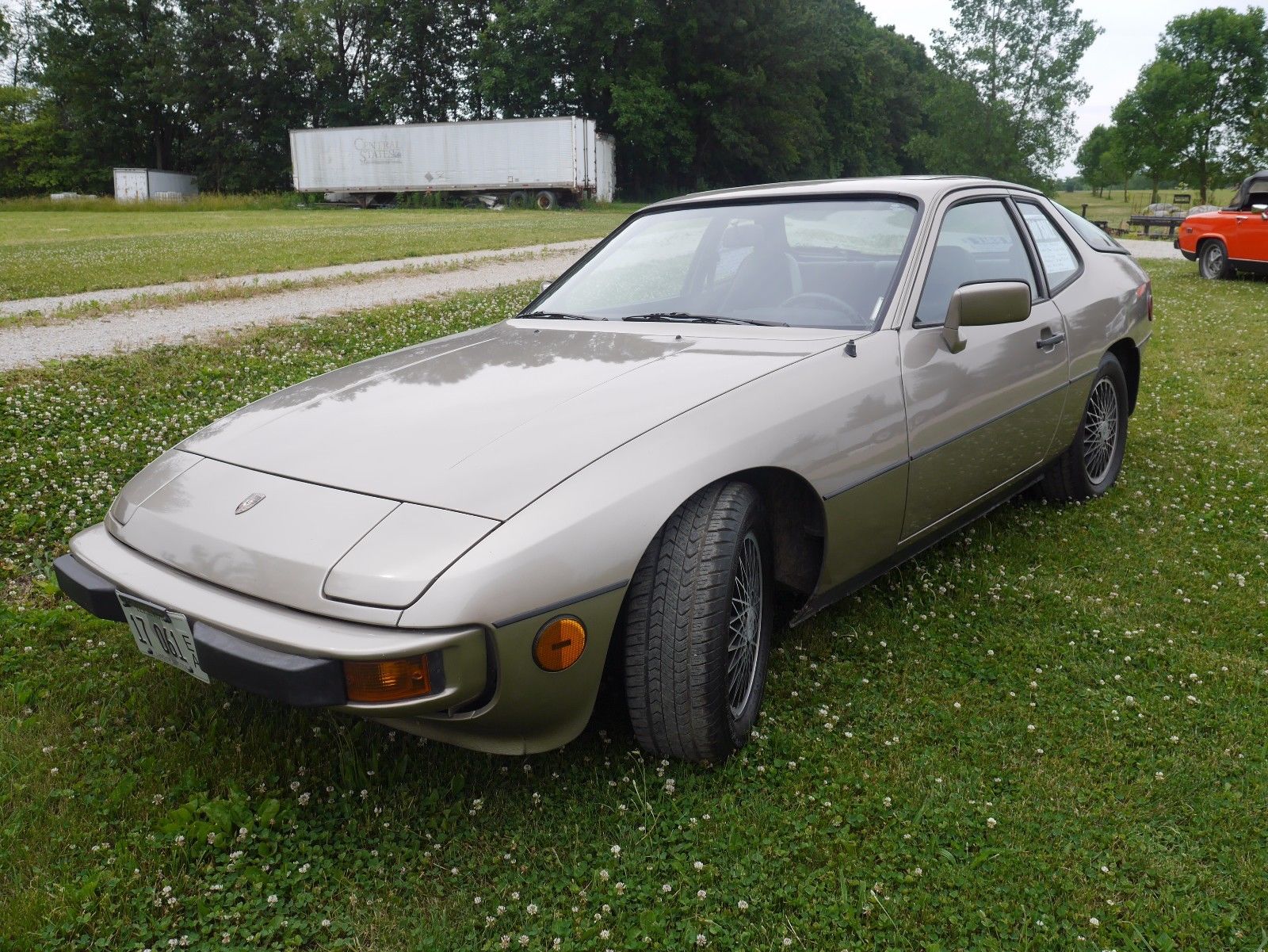 Update 1/17/2019: the seller of this clean 924 apparently hasn't had any luck selling it, and it's back on eBay with a $4,500 asking price today.
Update 8/11/2017 – the Buy It Now has been lowered to $6,500.
Another 924? Sure, but there were so many special models during the production run that popped up that they could occupy most of a week alone! Recently, I've looked at a '87 924S, a modded '78, a Carrera GT replica and a clean '80 Turbo.
Today is one that's slightly different in that, at least on the surface, it's not a special edition. However, what is interesting about this car is that it appears to have several of the items from the '81 Weissach Commemorative Edition. One of the 2,100 1981 924s imported, the Platinum color, mudflaps and two-tone ATS wheels seem to match the limited model. Is it one, after all?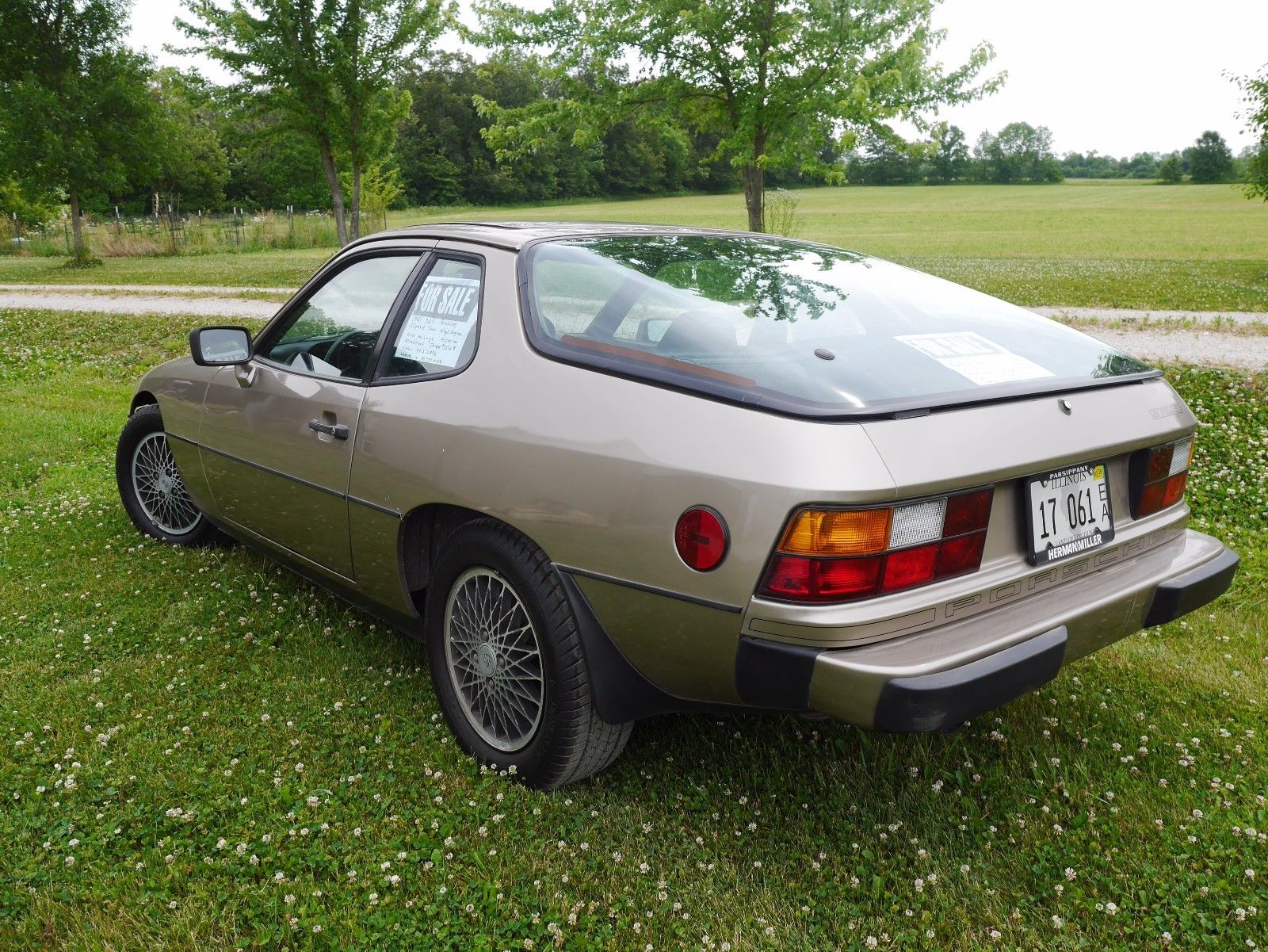 Year: 1981
Model: 924
Engine: 2.0 liter inline-4
Transmission: 5-speed manual
Mileage: ~43,000 mi (TMU)
Price: $4,500 Buy It Now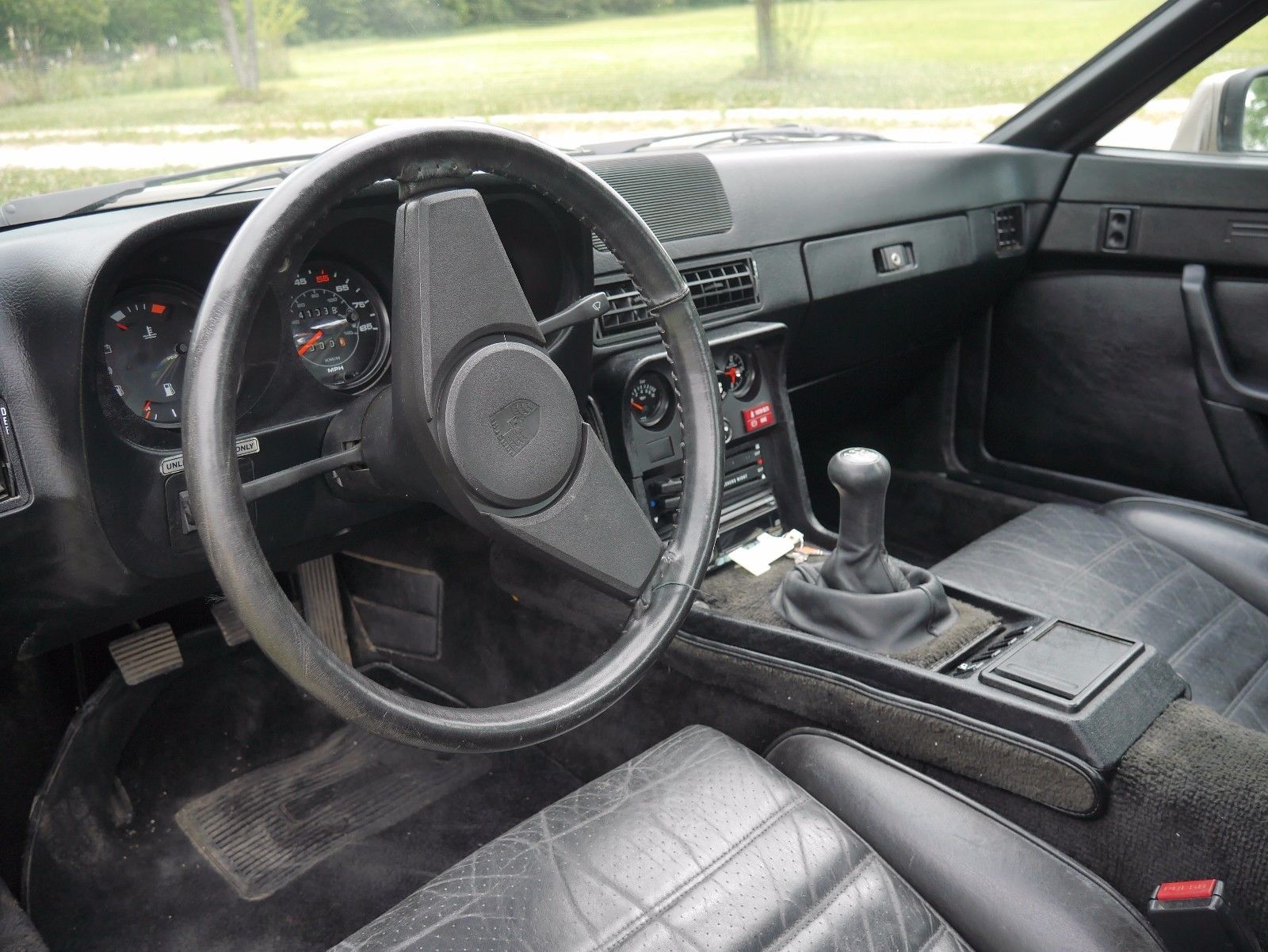 This 924 is in near excellent condition! Interior is in very good condition with no cracks in dash (rare). The odometer reads 41032 miles and worked when I purchased the car, shortly thereafter the odometer stopped working. I have put about 2,000 miles on the car, so there is roughly 43,000 miles. The car runs great and is ready to be driven. I have owned many of these cars and this one is excellent!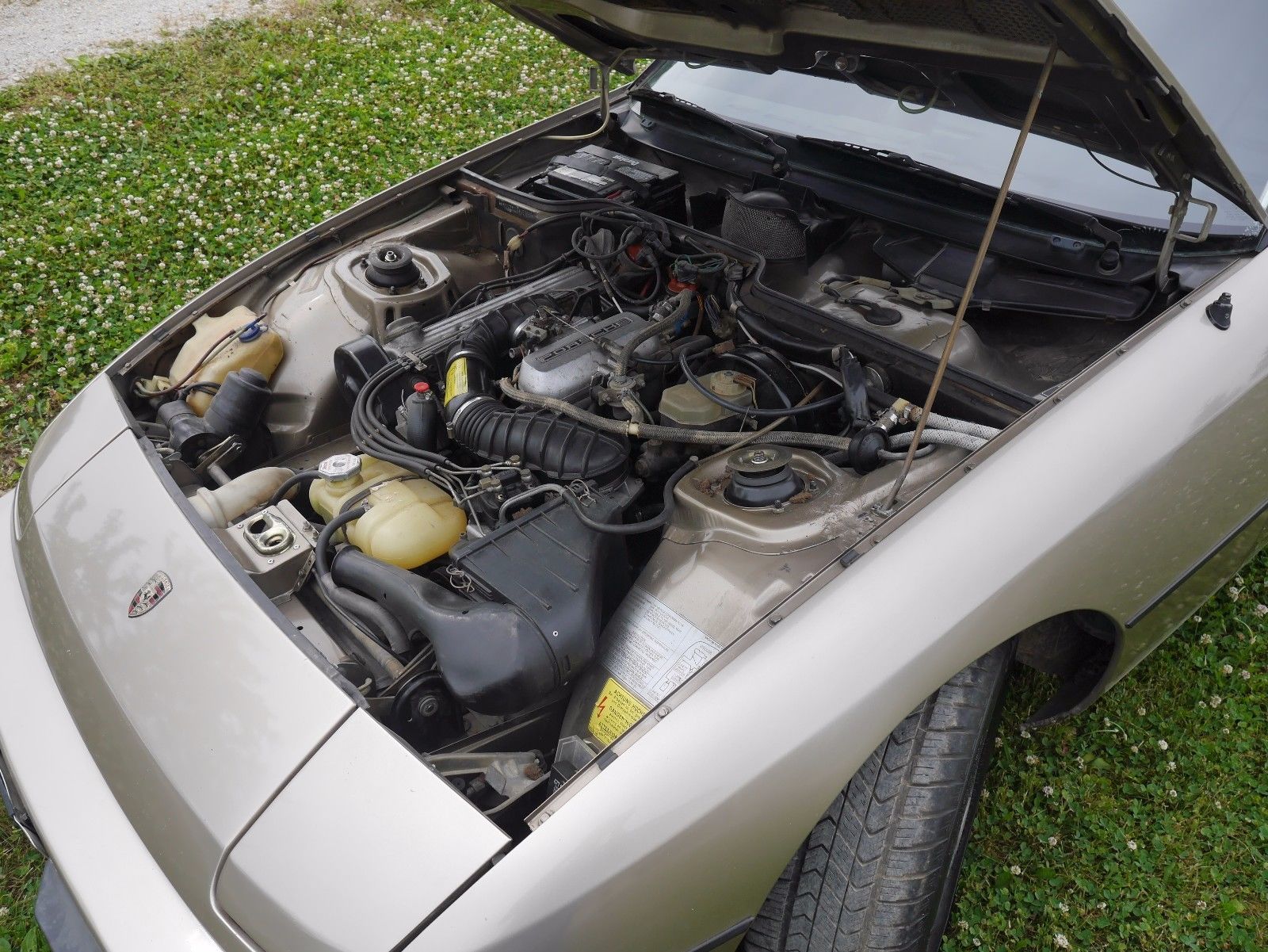 The condition does indeed look very good, but a closer inspection seems to indicate that this is not a Weissach car. The interior is the biggest clue; missing is the two-tone brown interior and 4-spoke steering wheel. This car instead seems to have perforated leather sport seats, which are quite unique in their own right in a 924. The steering wheels is a standard 2-spoke early unit, too. Outside, the rear spoiler is another clue that this isn't a Weissach car, but boy – at first glance, you'd confuse a fan of early 924 limited models.
The asking price isn't outrageous given the good condition, but at this price point again you could get into a better to drive later car in very good condition. If the car was better presented with documentation that the options were all original and it had a thorough mechanical freshening, the price would be more compelling.
-Carter