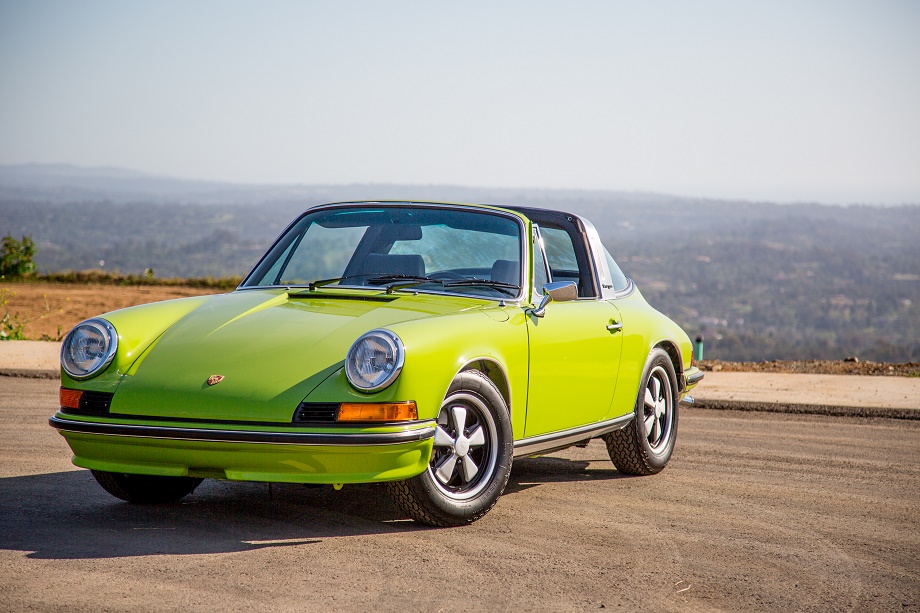 There are very few cars that will pop off the page like this 1973 Porsche 911T Targa. Chartreuse will do that. The color even sounds bright and vibrant. The Birch Green GT3 RS I posted a couple of weeks back gives it competition. I've seen Acid Green show up of late and it's another. If you desire a very bright green with yellow hues from almost any era of the 911's life then Porsche has you covered.
There is something about it on an early 911 though that makes the color pop even more. The chrome accents help highlight the color, the Targa roll hoop accentuates that feel even more, the Fuchs, the fat tires showing that extra bit of black, and perhaps even the less rounded design. All of these come together to make a bright color seem even brighter.
It goes without saying that this color is rare and while I don't know how popular it was in the early '70s there seems to have been a recent revival of Porsche greens. A lot of them are showing up as PTS options on modern 911s. Relative to the proliferation of the standard blacks, silvers, and whites you're still not likely to see one often, but perhaps their overall desirability is on the uptick. Either way, this one looks phenomenal and I'm sure it'll grab all of the attention on any cruise.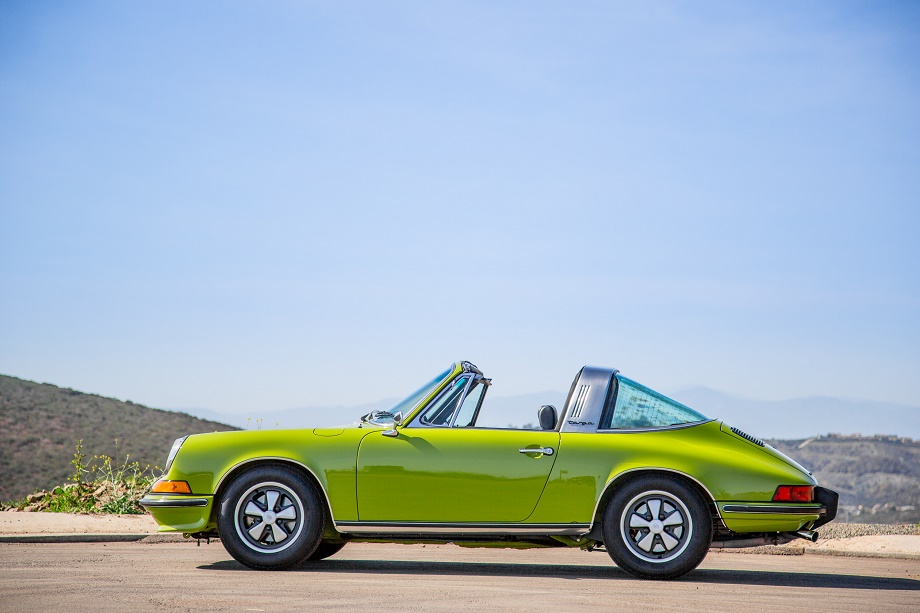 Year: 1973
Model: 911T Targa
Engine: 2.4 liter flat-6
Transmission: 5-speed manual
Mileage: N/A mi
Price: Inquire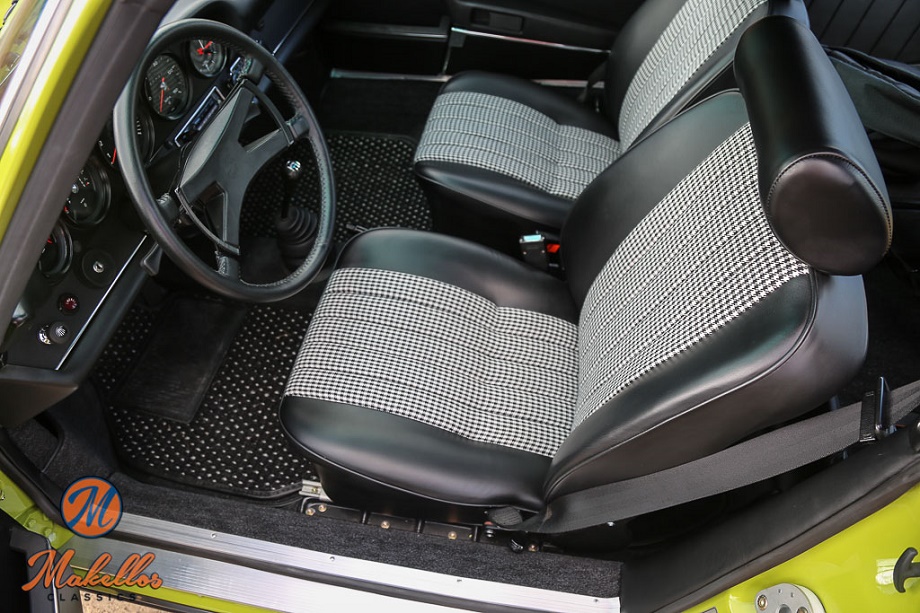 HIGHLIGHTS

Full Restoration

Bare Metal Repaint

Original Rare Color of Chartreuse

Engine Rebuilt

Transmission rebuilt

Complete interior reupholstered

New suspension all around

INCLUDED

Spare

Jack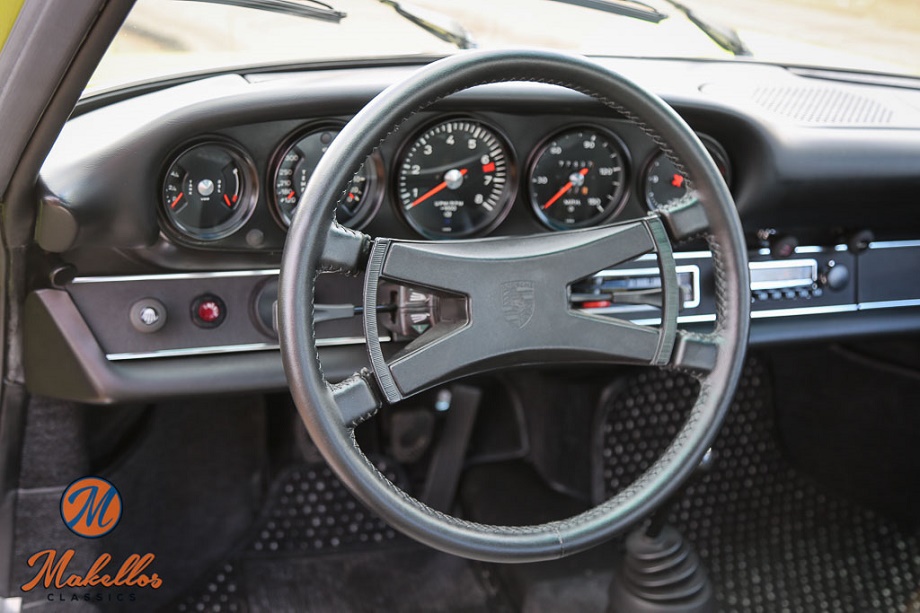 The seller has listed the mileage as N/A which is a comical listing, but I guess makes as much sense as when restorers list mileage as 0. It's recently been restored and I assume has been put up for sale as soon as that restoration was completed. Still it's always nice to know what sort of mileage the chassis has on it, and that doesn't even get to knowing its history. Even if we aren't overly concerned about its service as it relates to its current mechanical condition, you still want to know a car's history. The life it has lived, the places it has traveled, the joy it has brought to its owners.
That's probably my only complaint as the general state of this Targa looks excellent. It's listed as a 1973.5 911T meaning it has the Bosch CIS fuel injection Porsche introduced in the middle of that production year to replace the MFI. Does that make it better than an earlier MFI 911T? That may be up to your intended usage. CIS generally is considered more reliable if you hope to put some miles on it, but Porsche stuck with MFI for the E and S in '73 and of course the RS and later Carreras retained it as well. For pure sporting it might be the way to go. For collectors, the CIS cars are the final and most refined of the long-hood 911s and there is value to be had there, but some only will get one with MFI. So there really isn't a perfect answer.
Overall, this looks to be a well-restored late production long-hood 911 in one of the most eye-catching colors of its era. I imagine the asking price will be pretty high, but you'll be hard pressed to find something looking better.
-Rob