Warning!
This post is in our archives. Links in this post may have been updated to point to similar cars available to bid on eBay.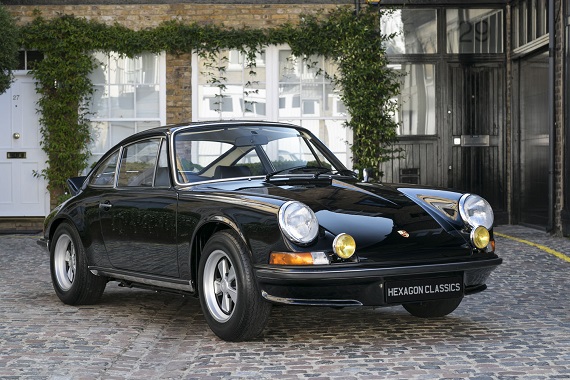 For many enthusiasts of the 911 the Carrera RS sits atop a long list of highly-regarded cars. Today it is difficult to even keep track of the number of special variants of the 911 Porsche has offered, but in many ways they all reach back to the original RS, a car developed to fit Porsche's racing needs for homologation. These also marked the rebirth of the Carrera name, first attached to the four-cam 356, which saw quite a bit of racing success of its own. As with most any racing development the build's emphasis was on the combination of power and less weight. With 210 hp and weighing 2370 pounds in Touring configuration the Carrera RS would be a capable performer even by modern standards. During its time it must have seemed like a revelation. The example here is an early production, left-hand drive, Black 1973 Porsche 911 Carrera RS. Strangely, this is the first Carrera RS I can recall coming across in Black. That may be entirely anecdotal given how often we otherwise come across Black 911s, but perhaps there exists some additional rarity in that well known color. Regardless, it is fantastic!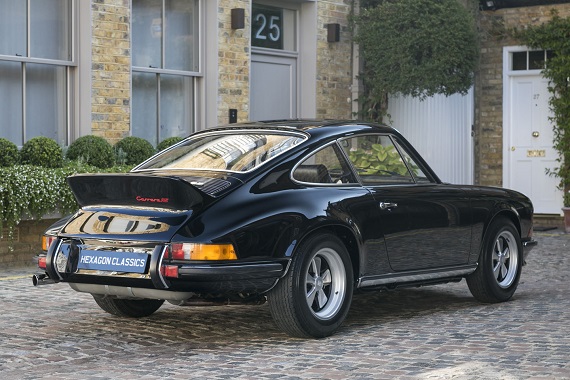 Year: 1973
Model: 911 Carrera 2.7 RS Touring
Engine: 2.7 liter flat-6
Transmission: 5-speed manual
Mileage: Not Listed
Price: Inquire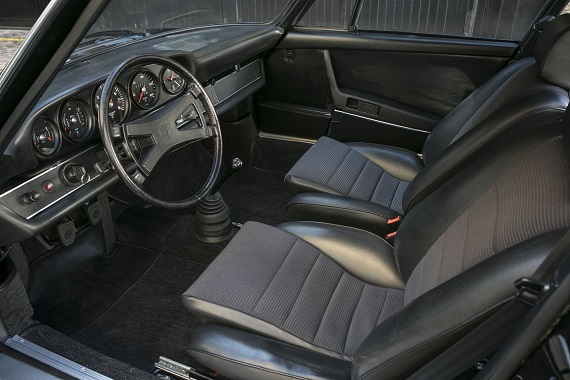 1973 PORSCHE 911 CARRERA 2.7 RS TOURING (M472)
LEFT HAND DRIVE: EU SUPPLIED: FIRST FIVE HUNDRED PRODUCTION
CHASSIS NO: 911.360.0387
The Porsche 911 is probably the most recognised and iconic 2-door sports car produced by Porsche AG of Stuttgart, Germany. It has a distinctive design, rear-engined and with independent rear suspension, an evolution of the swing axle design used on the Porsche 356 with the fitment of the famous air-cooled flat 6 "boxer" engine. Since its introduction in 1963 the car has undergone continuous development, though the basic concept has remained little changed until this day.

The 911 models have been modified by private teams and by the factory itself for racing, rallying and other forms of motorsport. It is amongst the most successful competition car ever. In the mid-1970s, normally aspirated 911 Carrera RSR's won major world championship sports car races such as Targa Florio, Daytona, Sebring & Nürburgring, even against works prototypes. RS stands for Rennsport, translated to race sport in English. These motorcars were constructed by Porsche to enter racing formulae that demanded a certain minimum number of production cars were produced.

Compared with a standard 911S 2.4, the Carrera 2.7 RS had a larger engine (2687 cc) developing 210 BHP (150 kW) with MFI, revised and stiffened suspension, a "ducktail" rear spoiler, larger brakes, wider rear wheels and rear fenders. In its RS Touring format the car weighed 1075 kg (2370 lb), in Sport Lightweight form it was about 100 kg (220 lb.) lighter, the saving coming from the thin-gauge steel used for parts of the body shell and also the use of thinner glass. In total, 1580 were made, comfortably exceeding the 500 that had to be constructed to qualify for the vital FIA Group 4 class. The RS model is considered by many to be the greatest classic 911 of all time.

Our ultra-rare left hand drive first five hundred production Carrera 2.7 RS Touring (M472) was manufactured by Porsche AG in Stuttgart, West Germany on the 1st January 1973 & was commissioned to be built in the following specification:

– Black (1010)

– Sports Seats (409)

– Long Range Driving Lamps (432)

– Retractable Antenna (440)

– Electric Windows (651)

– Electric Sliding Roof (650)

As the Porsche is still presented today.

On Hexagon Classics acquisition we instructed one of the UK's leading Historic Porsche Specialists to carry out a complete mechanical and "body off" restoration that included:

– A full "bare metal rotisserie" repaint

– Engine rebuild by Neil Bainbridge

– Gearbox rebuild by Neil Bainbridge

– MFI pump rebuild by Neil Bainbridge

– All suspension, brakes & tyres renewed

This exceptional, "1st 500 series" Left Hand Drive Carrera 2.7RST is now presented in outstanding restored condition and is now available for immediate inspection at our central London showrooms.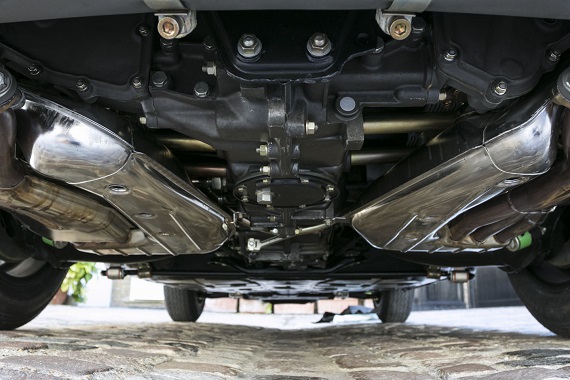 I always forget just how well-proportioned and balanced the Carrera RS was. Those wider wheels fill out the fenders just about perfectly, but without the entire package appearing overly bulbous. The profile of any vintage 911 showcases that iconic shape, but the Carrera RS captures the essence of its purpose a little more completely. It's a little lower and muscular looking, but still with a good deal of lightness and nimbleness to the design. These are highly prized machines for very good reason. Prices can vary pretty widely from about $500K for a Touring to over $1M for a Lightweight with many points in between dependent upon condition and provenance. I would suspect this example will find a middle ground between those numbers, which would put it towards the higher end of the Touring market. For most of us these are unobtainable, but when the opportunity arises they still remain a treat to come across and linger over.
-Rob