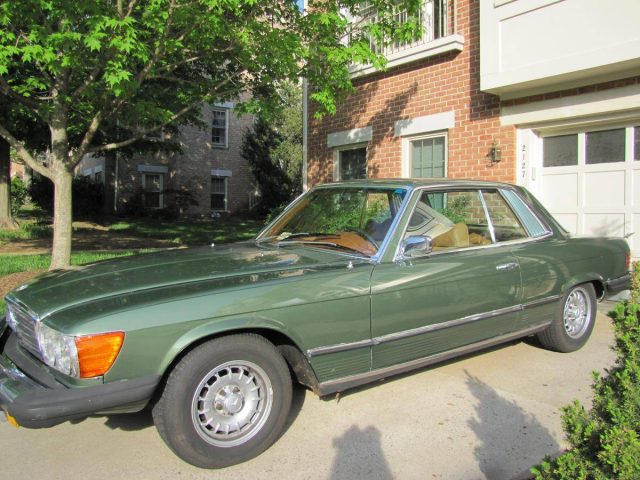 About a month again I looked at a 1980 280SLC which I found intriguing for two reasons: the relatively low cost and its rare color. Today's 1974 450SLC for sale in Virginia is a car along those same lines. It is presented in a nice color and, surprisingly, at an even lower cost. It has its flaws but that is probably to be expected for a Mercedes as cheap as this one is. Like I mentioned before, the C107 surely isn't my favorite Mercedes ever, but deals like this one have me softening my stance on them.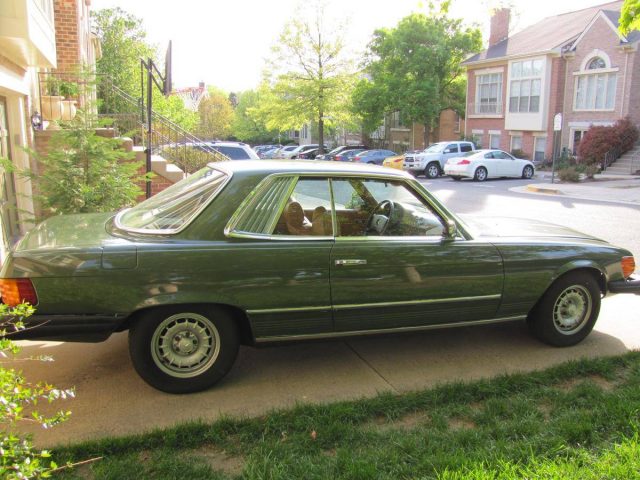 Year: 1974
Model: 450SLC
Engine: 4.5 liter V8
Transmission: 3-speed automatic
Mileage: 103,690
Price: $4,750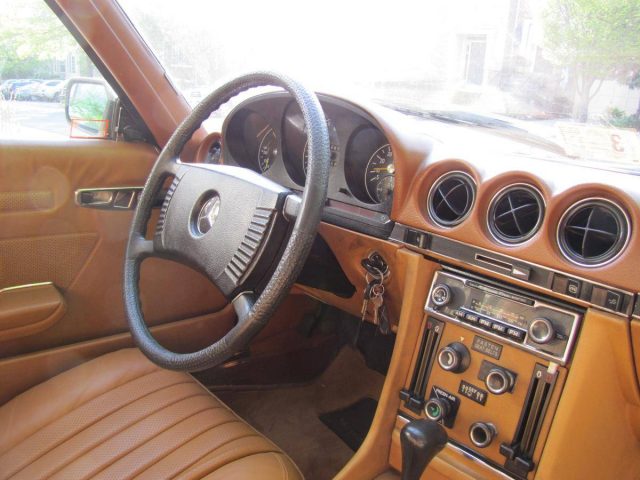 Classic and rare 450SLC 4 passenger coupe.

Engine Type: M117

275.8 V-8 with overhead cam shafts, electronic fuel injection, 5 main bearings, positive valve rotators & transistorized ignition.

3 speed automatic transmission with torque converter, disk brakes on 4 wheels with power assist, power assist steering, 2.7 turns lock to lock.

Body: Welded unitized construction

Interior:

Speedometer/odometer/tachometer/clock

Halogen fog lights

Power windows

Power sliding sunroof

Automatic antenna

Center rear seat armrest

Needs: AC repair (or replace) and new radio or sound system. The AM/FM original system only works well on the AM setting. The paint and trim are in good shape, two small "bubbles" near the tire wells. See the photos for clarity.

Work done: We have replaced the radiator, hoses, and clamps, (2) front headlight systems, front bucket seats to match original rear leather seats, battery is recent. The car runs well and has been garaged in Virginia. We're downsizing and won't have the space to keep it.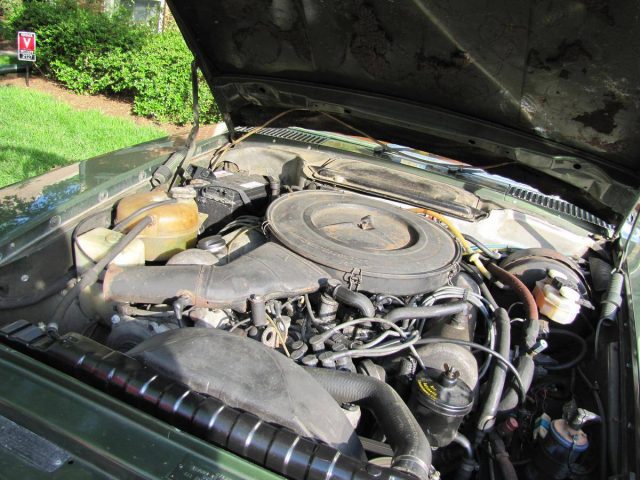 I must admit I am a sucker for dark green cars. I'd buy all my cars in dark green if I could, but sadly when dealing with the cars I personally buy (old Mercedes), color is usually the last thing I can be picky about. The paint on this 450SLC looks fairly clean outside of the few rust bubbles that have popped up. The small spot on the lower louvers worries me a little because replacing that kind of metal work is a lot more difficult to fix than the standard flat metal. Inside, the interior needs some love with a cracked dash and some visible dirt, but nothing that couldn't be fixed in a weekend. Mechanically, the seller says it does need the A/C repaired but I've yet to personally meet a old Mercedes that actually has a functioning air condition system. So for me, it's not a deal breaker.
The price of $4,750 is more than fair for this C107. If this was a 450SL, the seller would be asking $14,750 or maybe even more. The mileage of 100,000 has me wary a little bit as this car might need a timing chain and plastic sliders as well as the hydraulic tensioner with its own plastic slider. It's about $800 in parts alone but it'll keep this M117 happy for another 100,000 miles. So if you are looking for a little bit of a rare project car, this one has some real potential in it.
– Andrew