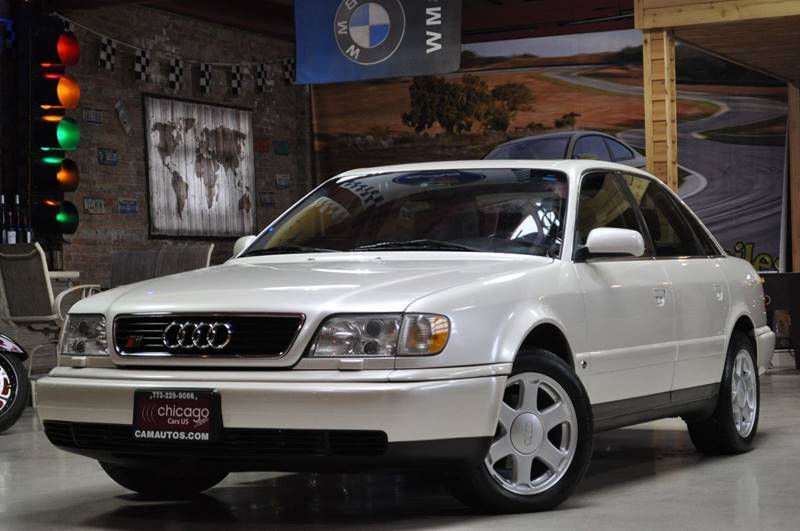 I seem to be stuck on a run of white Audis. I recognize that, and I'd love to correct it. However, one major problem with the Audi market is the number of older examples that still exist and come up for sale is relatively small. And since white was a popular color for multiple models, it seems to be one that pops up for sale more frequently. That's especially true of the signature Pearlescent White Metallic.
But in this case, I think you'll forgive me.
That's because they don't get a lot more perfect than the physical presentation of this 1995 Audi S6: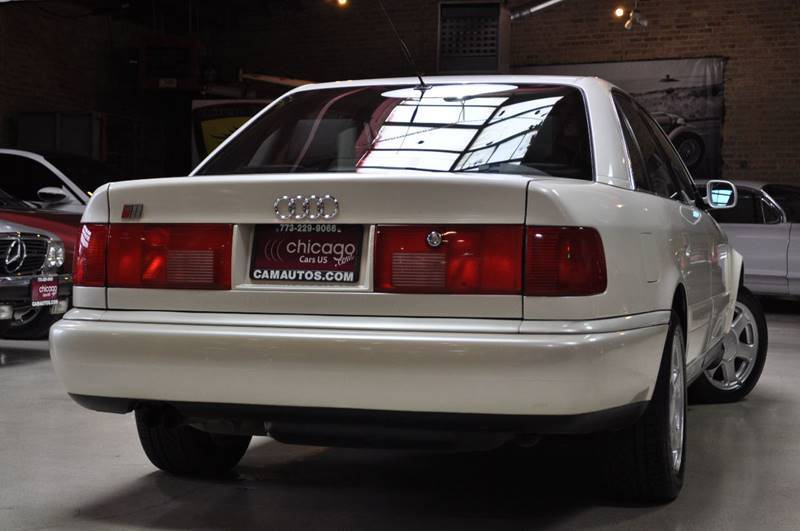 Year: 1995
Model: S6
Engine: 2.2 liter turbocharged inline-5
Transmission: 5-speed manual
Mileage: 121,059 mi
Price: $9,995 Buy It Now
WAUKA84A3SN104007
ConditionUsed
Mileage121,059
Engine2.2L I5 Turbocharger
Fuel TypeGasoline
TransmissionManual 5-Speed
DrivetrainAll Wheel Drive
MPG16 City | 22 Highway | 18 Combined
Doors4
Exterior ColorWhite
Interior ColorBlack
Interior FabricLeather
Stock Number4007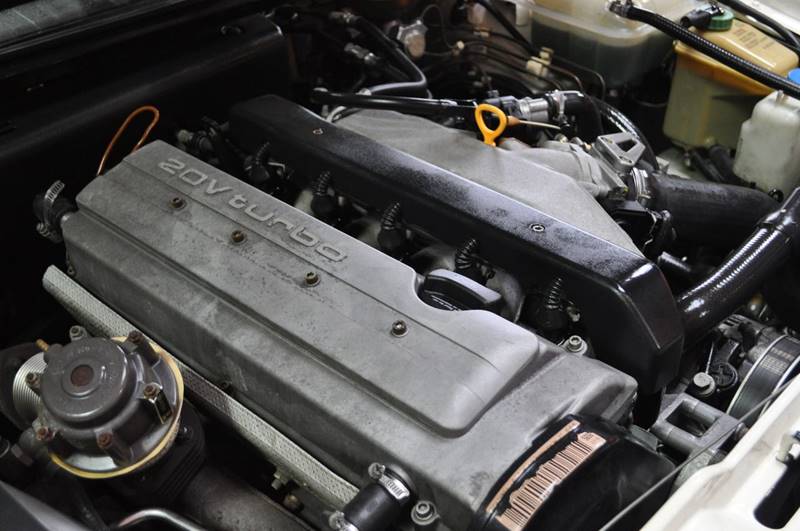 The seller offers almost no detail on the car, but plenty of photos – and throughout, the condition is pretty outstanding. You could gripe that under the hood was a bit over-cleaned and there's too much dressing applied throughout, but otherwise this car looks top notch. Unfortunately, we learn nothing of the history or where it stands mechanically.
Of note, I thought it was interesting that this appears to be a crossover model between the '95 and '95.5 model. It has the signature Avus Speedline wheels that came mid-95 (some early S6s were delivered with left-over Fuchs alloys from the S4), the infra-red key activation and lockable differential all associated with the '95. However, it has the later closed headrests associated with the 95.5. Am I surprised Audi did something unusual in this period? Is the Pope Catholic?
Now, is the car worth $10,000? If it was an Avant it would be no question. However, as a sedan it has to be pretty special to bring that number. This one appears to be pretty special, but the lack of detailed mechanical history could have you spending quite a bit more to bring it up to snuff. Should that hold you back? If the mechanical presentation is half as good as the physical, then I'd say no; it's simply just left of impossible to find pristine examples like this car anymore, anywhere. But, I'd make a few calls and find out if there are any records that go along with the car before plunking down the 10 large. Still, even at that level, this car is a bargain compared to its competition.
-Carter