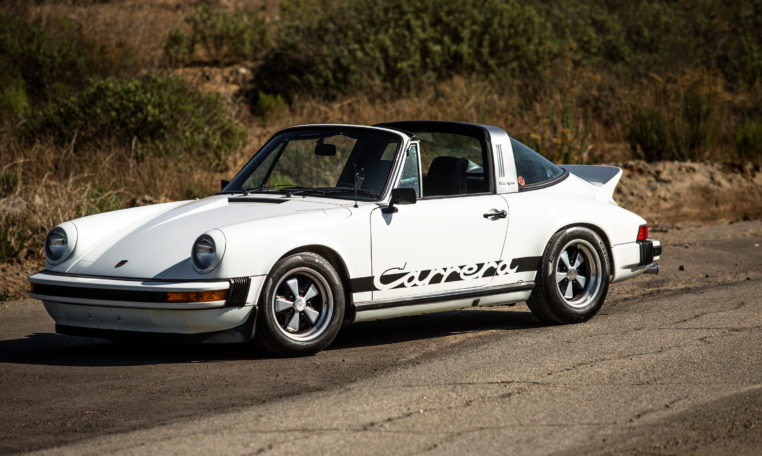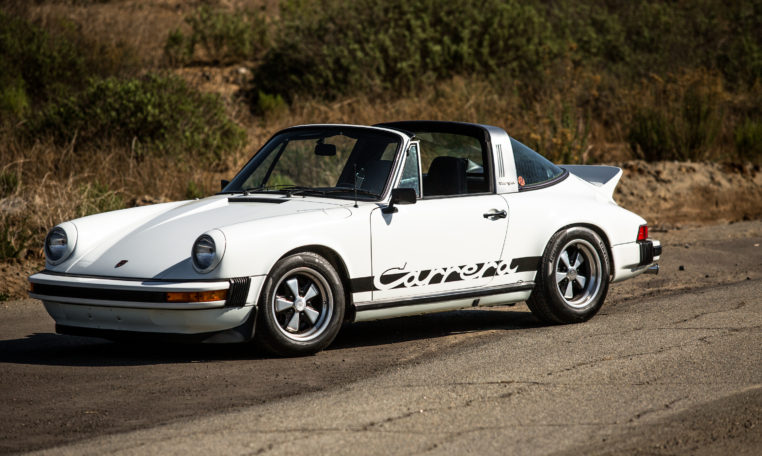 I don't get to feature these 911s a lot. That is partly due to there not being a ton of them around these days, but also those few that I do see never seem quite right. They're either not in great condition or simply priced much too high, and while high prices aren't typically something to dissuade me from writing up an air-cooled Porsche I usually end up passing them by. They just sit in a funny place in the market.
This one doesn't seem to possess those issues, though even here where the price is at least somewhat reasonable I think it makes for a pretty tough sell. Here we have a Grand Prix White 1974 Porsche 911 Carrera Targa with Midnight leatherette interior and a reported 68,124 miles on it. These U.S market 2.7-liter Carreras must be distinguished from their much more expensive European counterparts, which shared their MFI engine with the 1973 Carrera RS. Those 911s were basically a Carrera RS Touring with impact bumpers. These 911s are not quite that. However, that lack of a shared pedigree means prices are far lower and while their collector potential also is a good bit lower, pricing is at least such that they can make for a worthwhile consideration for those who desire a '70s 911.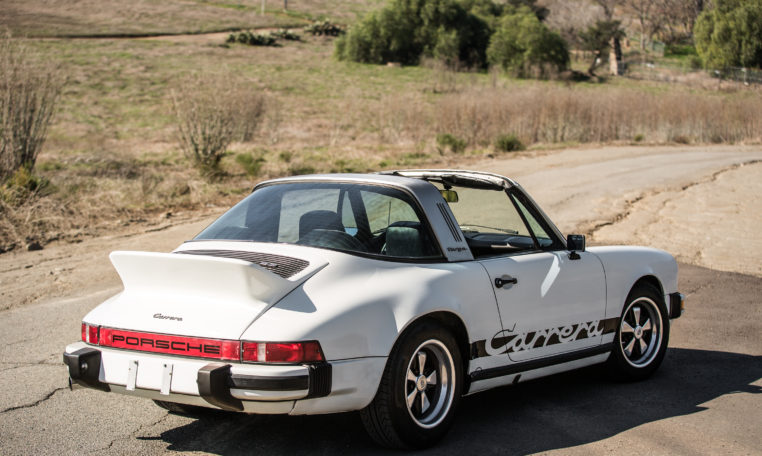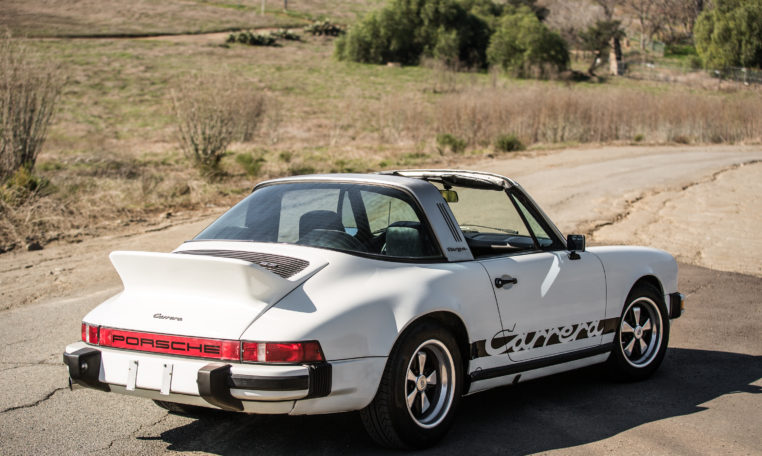 Year: 1974
Model: 911 Carrera Targa
Engine: 2.7 liter flat-6
Transmission: 5-speed manual
Mileage: 68,124 mi
Price: Reserve Auction ($74,999 Buy It Now)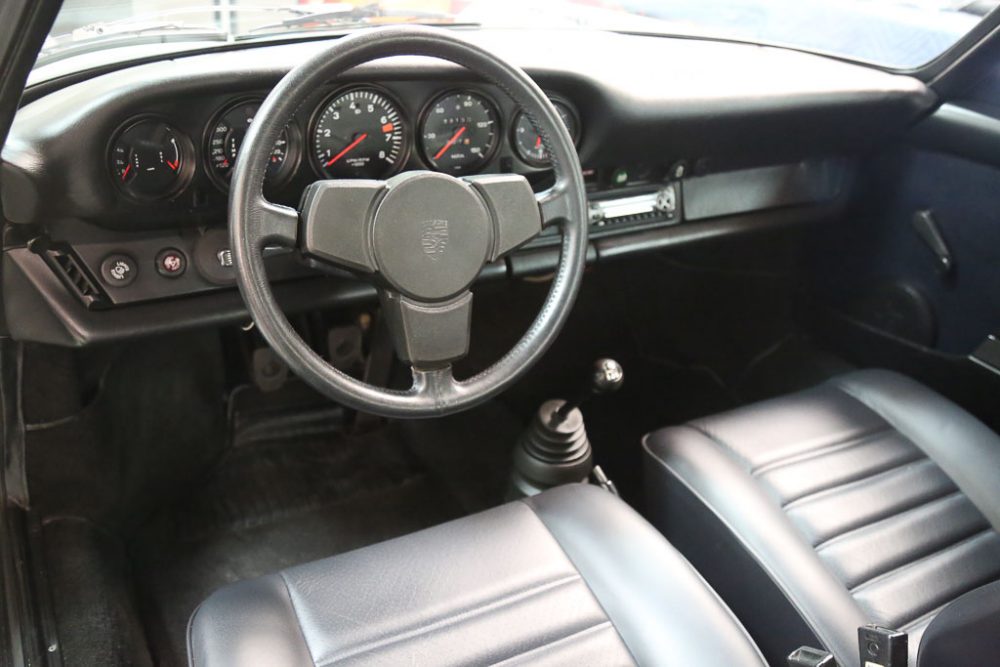 VEHICLE BACKGROUND
This is the one! This clean low mileage, two-owner 1974 Porsche 911 Carrera Targa is ready for summer. Model year 1974 was the first year of the impact bumper 911—internally referred to as the "G-series." It was also the first year of the 2.7-liter engine based on 7R engine block. This would be the very last 911 engine that would be of magnesium-case design. It is a direct carryover from its European counterpart—the legendary 2.7 Carrera RS—but in detuned form to meet U.S. emission standards.

In addition to its limited production (#122 out of 246 Carrera Targas made for the US market), the car is optioned with the striking color combination of Grand Prix White over Midnight Leatherette.This is a very nice car that has been well kept by its previous owners. The completely rust free chassis is strong and solid with original paint measuring consistently between 3.5 and 5 mil. The interior is in great shape, including period correct sport seats (an option for these cars in 1974) added by the previous owner. The wheels were also upgraded to 15 x 8″ Fuchs in the front and 15 x 9″ in the rear, providing a massive upgrade to handling and cornering grip.

The original 2.7 liter flat six engine was changed out early in the car's life with another (#6342450) 1974 Porsche Carrera engine (the previous and long-time owner believed that the engine was swapped by the factory.) The engine runs very strong and the matching 915 transmission (#344201) shifts very smoothly; the steering is crisp and the brakes are solid. On the road this 911 Carrera rides smoothly and the bright Grand Prix White paint really makes this car pop white the classic duck-tail rear spoiler and polished Fuchs alloy wheels (shod in new Pirelli P4 tires) complete the visual impact of this Targa. Since arriving at Makellos Classics, the car has been gone through by our Porsche factory trained technicians and has quickly become one of our favorite cars in our inventory. The car has been given a through detail and is ready to be enjoyed!

For more information and photos visit www.makellosclassics.com/sales.

NOTABLE FEATURES
#122 of 246 Carrera Targas (US)
2.7 Liter Carrera engine
Two-owner vehicle
68,000 miles
Refinished 8s and 9s Fuchs
Sport seats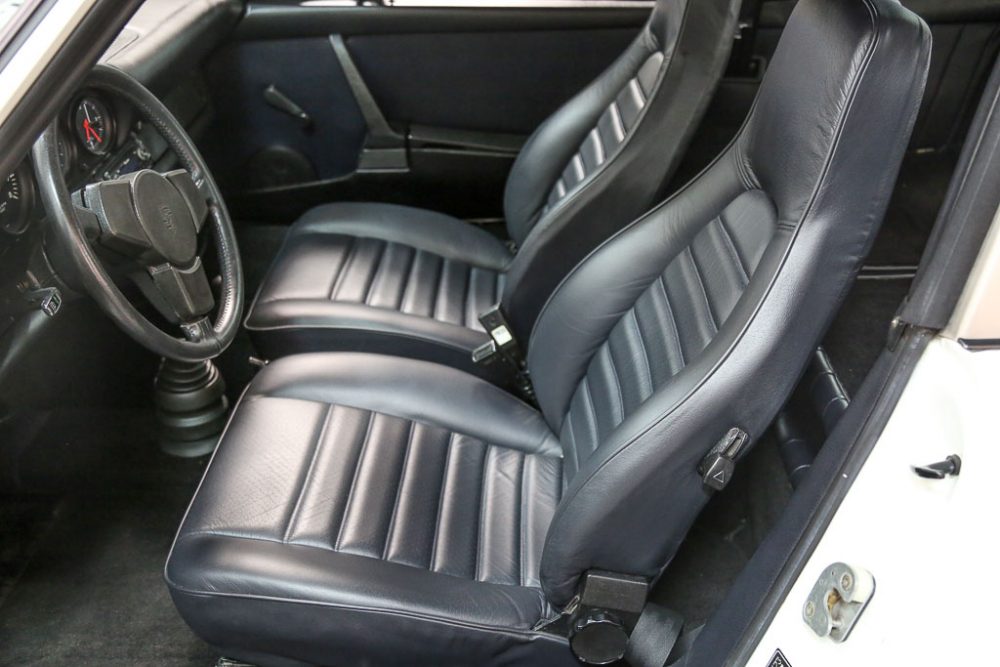 Part of the difficulty with the pricing of the 2.7 Carrera is that mid-70s 911s are pretty much the least desirable among the air-cooled range. To be clear, that doesn't mean they are undesirable, just that for most buyers they are less desired than other 911s. As such, pricing does tend to be lower than other models. However, the Carrera, in contrast to the base 911 and 911S, always has commanded relatively high values even if the cars themselves aren't too different from those other less expensive models. There weren't a lot of them produced – only 1,343 were produced from '74-'75 – and there are some key differences. Most apparent are the ducktail rear spoiler, Carrera graphics, and staggered wheels – including wider rear fenders.
Those details certainly make the Carrera look much better than the 911 and 911S of its day. They're actually rather good looking cars. This one has enhanced the look by going even wider with the wheels – 8″ Fuchs in the front and 9″ in the rear. It also offers an uncommon color combination of white over midnight blue. We see that combination sometimes on the 3.2 Carrera, but much less so with a '70s Carrera like this one. It's an attractive combination made even better by the contrast of the Carrera graphics and, in this case, the Targa roll hoop. Overall it's a very nice looking example and is said to still be wearing its original paint.
However, the engine is not original to this 911, though it is said to be a correct '74 2.7 liter Carrera engine. That's the most obvious flaw and the part that will hold down bidding. Currently that bidding is at $23,100, a fairly low price for one of these Carreras. The BIN, while more reasonable than many others we've seen, likely will be too high for this auction given the non-original engine, but we'll have to keep an eye on it to see where things go. Ultimately, it could end up making for a good buy for the owner who really wants one of these early impact-bumper Carreras, but doesn't want to pay the full cost of an entirely original example. It's still a very nice 911, just not a perfect one.
-Rob