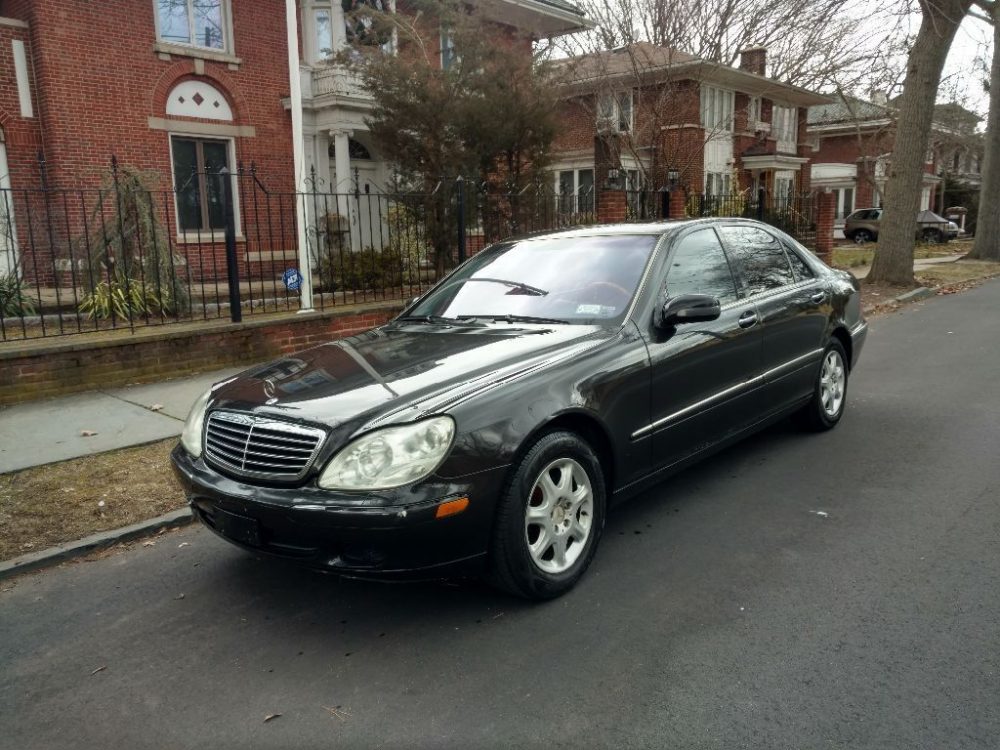 The 2001 Mercedes-Benz S500 had the job of carrying on the legacy of being the best sedan in the world for the past 40 or so years. It failed miserably. Not only was the design a soft, mushy shape, but the materials inside were less than stellar. Thanks to unproven things like Airmatic suspension (as opposed to hydraulic), reliability wasn't great and legacy buyers were jumping ship for cars and SUVs from rival brands. Don't get me wrong, people still bought these but the S-Class was no longer than the standard of full-size luxury and technology and more-so just another blob sedan in a now very crowded market. So why am I featuring such a forgettable car today? Well the interior, of course.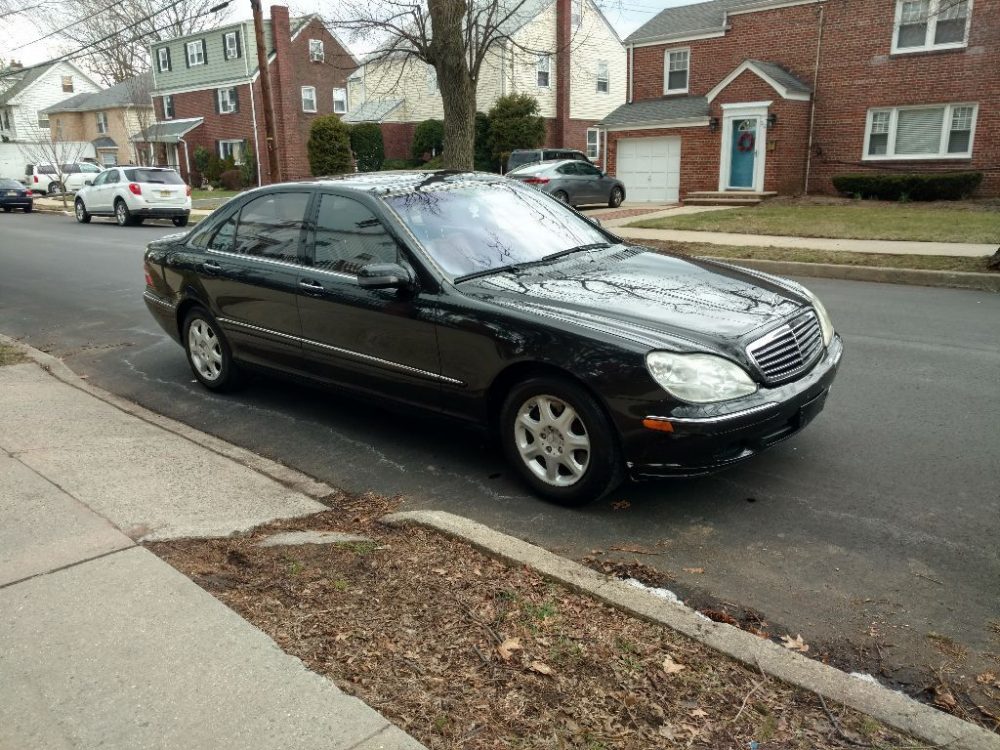 Year: 2001
Model: S500
Engine: 5.0 liter V8
Transmission: 5-speed automatic
Mileage: 93,500 mi
Price: No Reserve Auction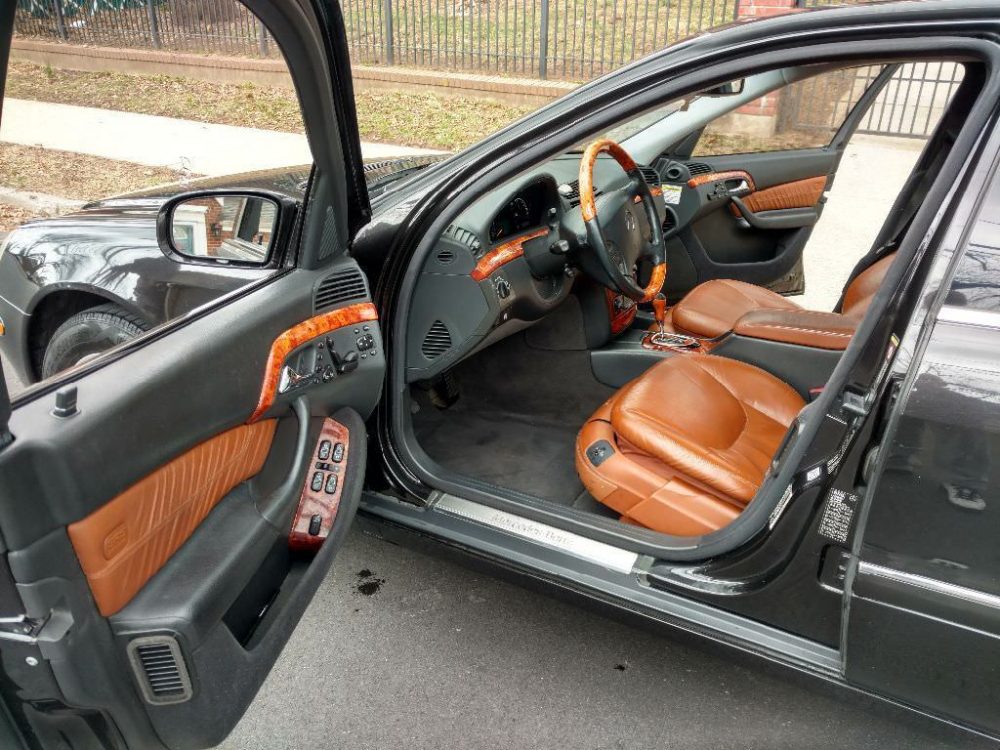 Beautiful 2001 Mercedes S-Class designo package
The exterior is a dark brown that looks black
Low miles approx 93,500
Beautiful color combo
Does show some signs or rust on wheel well and a little begging on bottom of doors
Needs suspension work as well as the airmatic system is lit up on the dash
It will lower down about two days later when parked.
Also the sunroom will not open because the sunroof slide needs to be replaced
Also both front and rear winshield have cracks in them.
There is a piece of the chrome molding missing in the front you can see in pic
Vehicle doesnt have a warranty and there are none expressed
Third party vehicle checks are welcome.
There is a non refundable $500 dollar deposit immediately after the auction ends. The remaining balance will be due 72 hours after the auction ends.
Shipping will be done by the buyer
Ty.
Vehicle is also for sale locally I reserve the right to end the auction early if I sell it.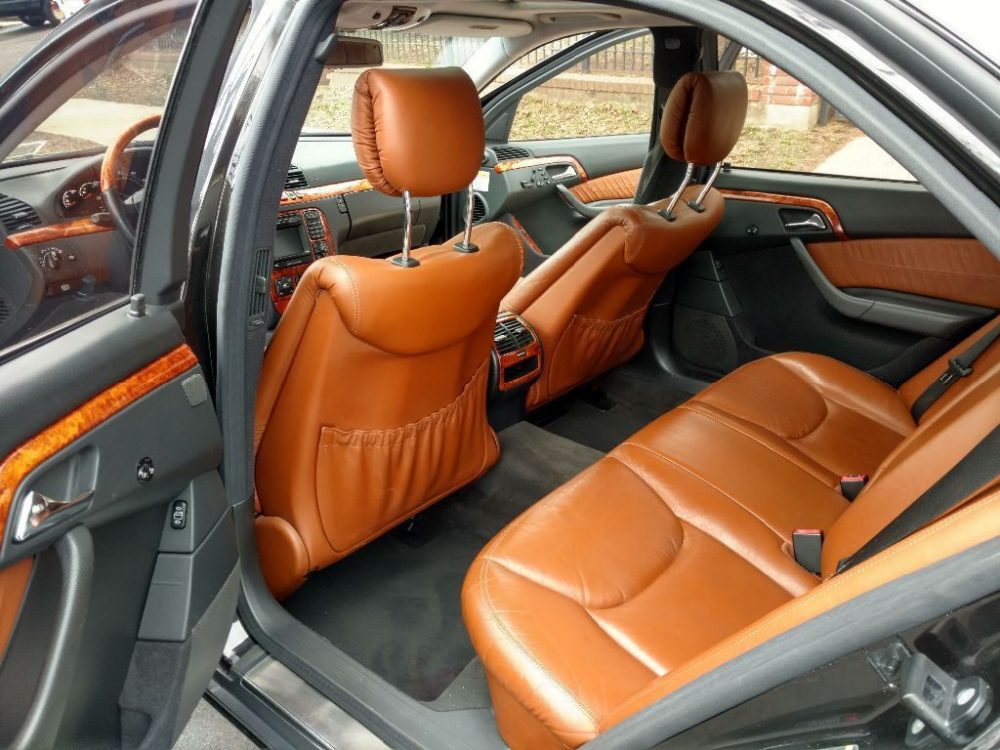 I love this interior. I am a huge fan of caramel-colored interiors and even for a W220, this does it for me. Yes, the rest of the car is horribly dated and turning into a rusty mess very fast, but I can close my eyes when I walk up to this car to get in because I like these seats so much. I actually featured a 2001 E55 AMG over a year ago that had this same Designo setup that I also expressed for love for. I hope one day I can find an example like this one to take home because this specific car is a total mess. This is typical of a what a 2001 S500 has become. It is rusting everywhere, the Airmatic is faulty, the sunroof doesn't work, the plastic "chrome" has gone missing and I'm sure there is a list of other things wrong that the seller just isn't telling us about. Did I mention this car doesn't even have 100,000 miles on it yet? Don't get me wrong, I think the facelifted W220s in 2005 and 2006 are really nice cars for the price and I wouldn't be opposed to owning one at all. But a pre-facelift? No way. If you gave me one of these for free I'd throw in my backyard and part it out because goodness knows there are plenty of W220 owners out there looking for used parts.
So how much for all this? If bidding topped $5,000, I'd be surprised. No one really wants an early W220 but there are people out there that will take a gamble on them. This car at least is in a place where there might be a few takers for a cheap 17 year-old luxury car in the beautiful Newark, New Jersey, but you can probably guess by now that I won't be a bidder. Lets just hope those beautiful seats can survive another 17 years. Then again, don't bet on it.
– Andrew