One of the most enjoyable aspects of writing up cars for GCFSB has been the head-scratchers I come across; cars I knew little (or, in the case of today's, nothing) about. This Sbarro 328 Roadster replica is a great case in point. Of course, replicas are neither a new phenomena nor are they particularly unique. Often, they fail to capture the essence of the original car and if an enthusiast is unwitting enough to actually mistake the fabrication for the original it can be borderline offensive to real examples. Volkswagen based Bugattis, Fieros turned into F40s, Bentley badges slapped on a Chrysler 300 – you name it, it's just downright ugly.
But this one is interesting, at the very least to me. Italian-born Franco Sbarro started his company in 1971 in French-speaking Switzerland and immediately started copying German automobiles. They're still open today, continuing to build limited-run prototypes, but in the 1970s a majority of their work seems to have been based upon historic cars; Bugattis, GT40s, Lola T70s. What was interesting was what they built these replicas on; Sbarro installed fiberglass copies of the originals over BMW or Mercedes-Benz chassis with original components. In the case of the 328 replica you see here, the engine, chassis, rear suspension and transmission was based upon the E10 2002. Some of them even wore 2002 Turbo alloys. In front, Sbarro utilized NSU components for the front suspension and steering. Headlights came from a Mercedes-Benz. The result of this hodge-podge was surprisingly good, managing to capture a fair amount of the aesthetic of the original without looking too out-of-shape, though they were admittedly slightly shorter and more squat that the original. Having standard BMW running gear simplified the importation process, and consequently Sbarro offered these replicas in the US market through a Florida dealer. At least a few were sold here, typically with chassis numbers XXXXUSAXX. This one is chassis number 2328: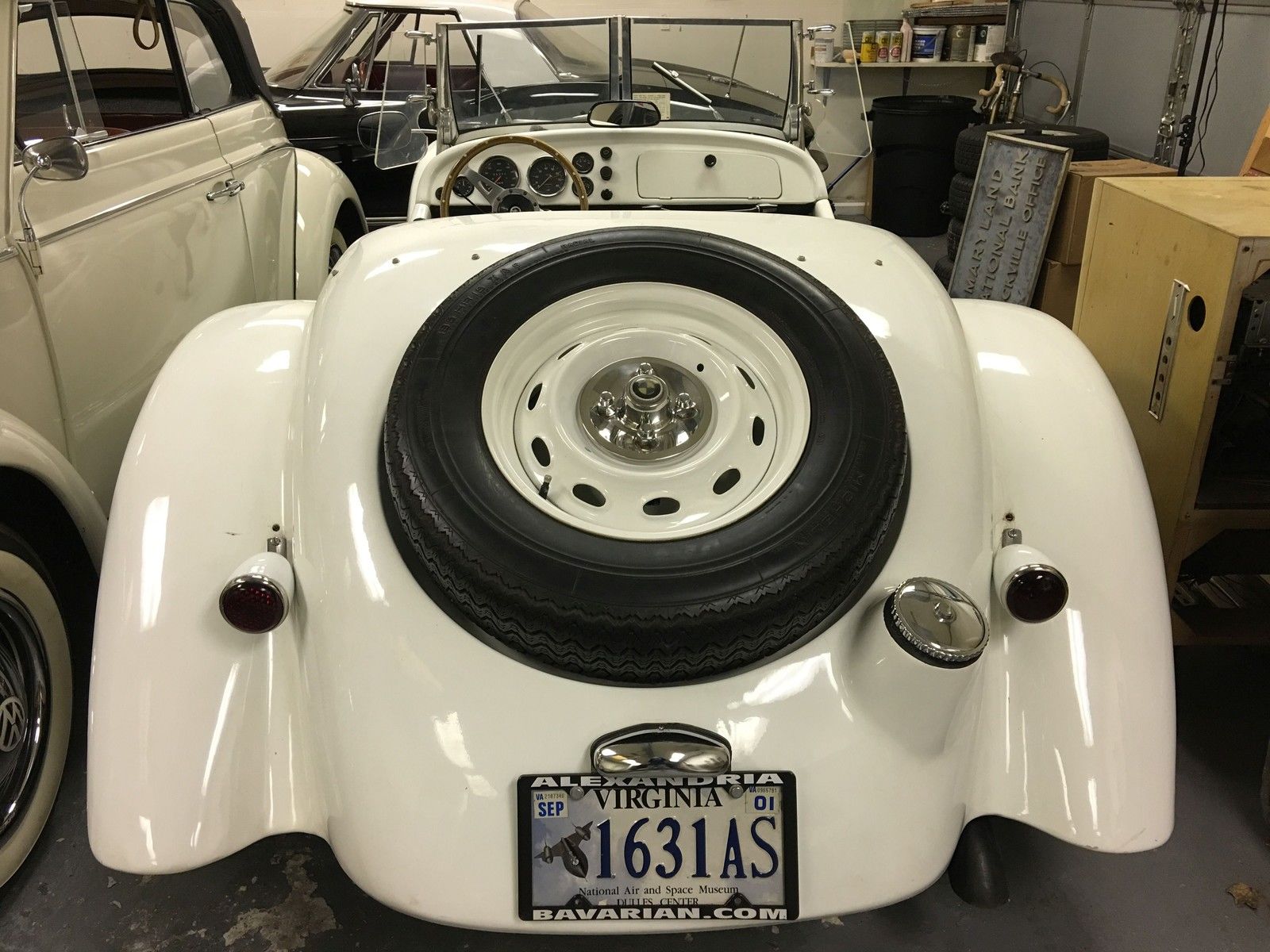 Year: 1975
Model: 328 Roadster
Engine: 2.0 liter turbocharged inline-4
Transmission: 5-speed manual
Mileage: 36,392 mi
Price: $25,000 Buy It Now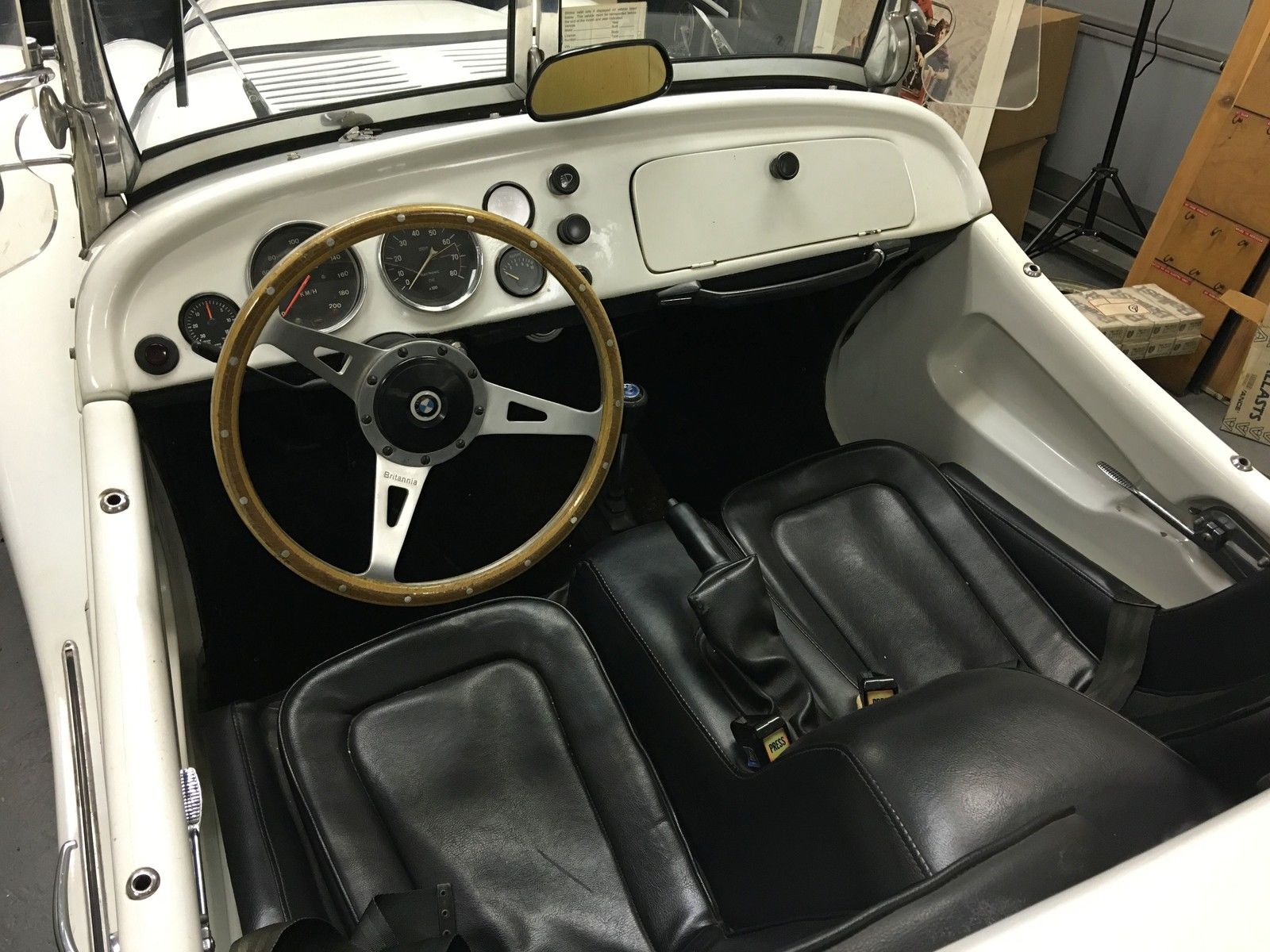 One of a series built new in Switzerland by Franco Sbarro starting in 1974, with drivelines supplied new from BMW. Serial number indicates it was probably the 2nd one built. As you can see from the older article profiling the previous owner, it ran well. It was put away in my climate controlled warehouse almost three years ago, and so it will need general servicing prior to going back on the road. Paint is cracking and one area of peeling. Rear lights need to be properly wired. At the time that I acquired it, I thought it would be perfect to take on rally tours. I did not get around to that, so it is being liquidated. Titled as a Sbarr, year 1975. Send a flatbed, and you deal with the propane!
On Feb-23-17 at 08:17:08 PST, seller added the following information:
The previous owner operates a reputable independent BMW repair shop, which he opened 18 years ago. He is a founding member of the national BMW repair specialists group, BIMRS. He's worked on BMW cars for the last 25 years. His wife did not care for this car, and that is why he sold it to me.

I have asked him to describe the car mechanically (he is a perfectionist) so all bidders have as much info as possible and he said "valve guide seals are old style rubber units, can cause car to smoke. It has 15w50 Mobil 1 in the crankcase now. BMW switched to Viton Seals later, and it would not be too hard to change them. 2nd gear a little slow on the sync action. Gets better with use! These transmissions were Porsche style syncros, and I would just switch it to a later style trans. New clutch has been done. Taillights need to be wired up using the converter in the back of the car (he had changed the lights to a more appropriate style). Speedo was not original to the car, and I know it cannot have very many miles on it".

On Feb-24-17 at 06:37:18 PST, seller added the following information:
I cut the reserve price to substantially less then $20,000 and the buy-it-now price has been lowered. My loss will be someone else's gain. Also, the color in the title shows as 'black' because I had filled out the eBay form and thought a question was about 'trim' color and so I put in black. I did not notice it at first, and once there were bids, eBay would not let me edit that. Thanks!

On Feb-24-17 at 06:59:41 PST, seller added the following information:
I keep forgetting to mention….one of the leather outside bonnet hold down belts/straps is torn, so the new owner will probably want to have an upholsterer fabricate two matching replacements, because it is so prominent.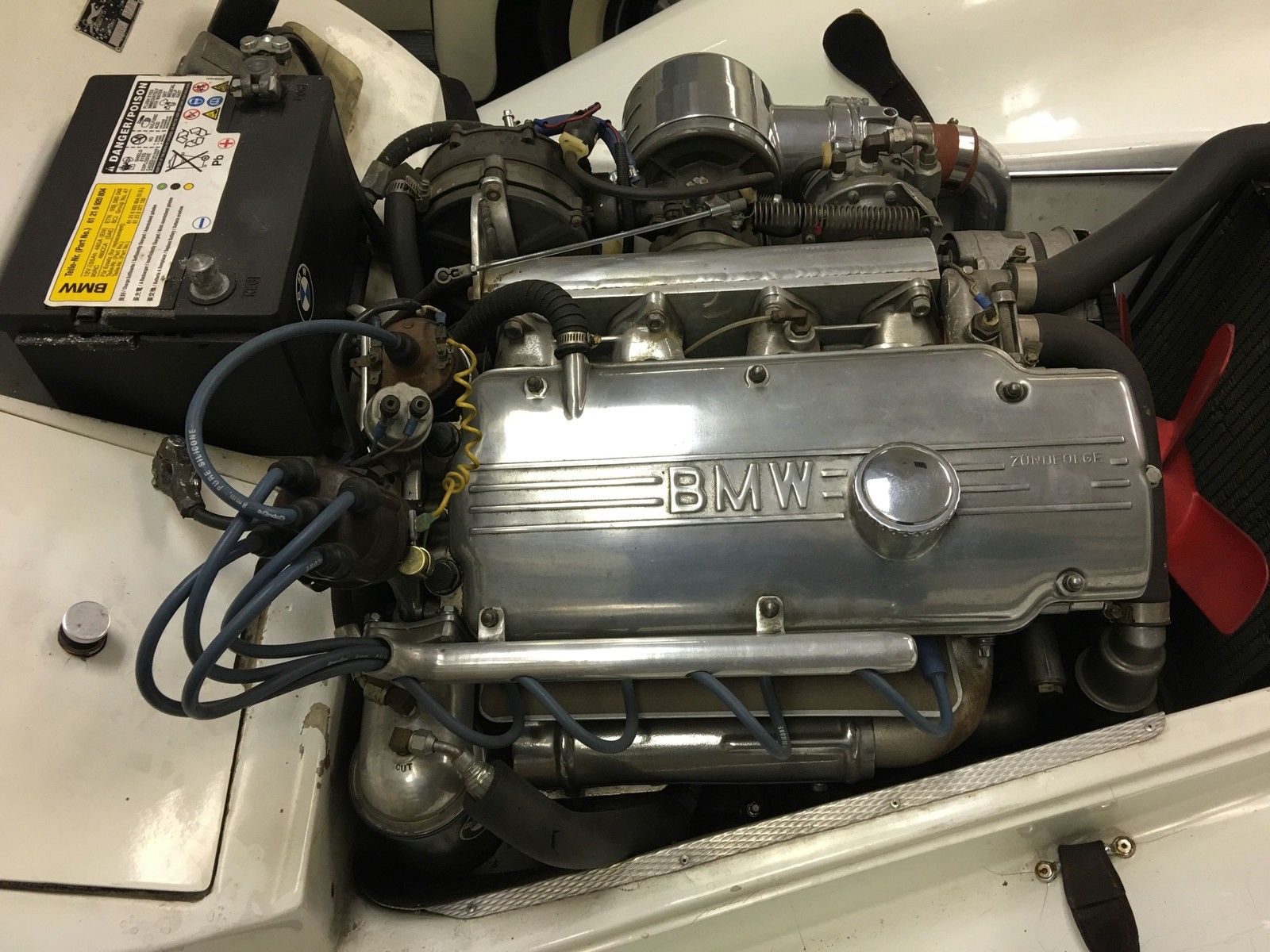 Unlike most garage-built replicas, the BMW associations on this one plus the fairly clean look would likely have it welcomed at a BMW event, where most (like me) would be interested in hearing the history rather than offended by the photocopy. Condition appears to be generally quite good overall, though in some spots the paint and finish need work. However, the big work seems to be in the engine bay, where the original 2002 motor was converted to run on propane and has a turbocharger – none of which is reported to currently work. The car has floated through some hands over the past decade, and appears to be the same model that was for sale back in 2007 unless there is another propane-powered 328 Sbarro replica on the East Coast. Though it's claimed to be the second produced by the seller, the VIN would indicate that it's far from that based upon the comments on the 2007 Bring-a-Trailer commentary which lists other, earlier chassis numbers. The seller here appears to be just washing their hands of the project, and as it sits this 328 replica is waiting to change hands in the high teens. It's unfathomable to compare the car to a real 328, true, but as they're essentially unobtanium for all but the deepest collector pockets, this Sbarro recreates part of the magic and experience of the original, while maintaining BMW heritage under the hood and in the DNA. As an oddity, it seems like a reasonably priced and cheap to run bit of automobilia that will keep most guessing.
-Carter