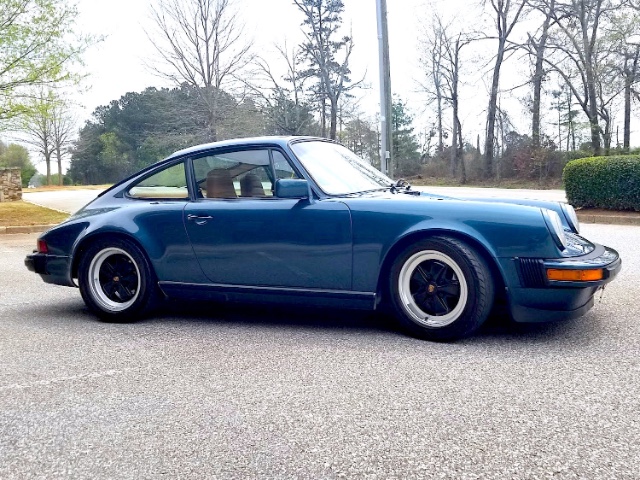 I featured a Petrol Blue Metallic Targa not too long ago. It was a lovely car, though in need of a little care to bring its paint back to proper form. Here we have a very similar 911 – it wears that same Petrol Blue Metallic exterior and contrasts it with the same Cork interior. It's also from the same model year, the first year of 911SC production. It is a Coupe rather than a Targa and I'm finding myself liking it quite a bit more. It's in a little better condition, but I don't think that's what is really attracting me.
I am a big fan of the Targa. I've made that quite known. Moving beyond its open-top versatility, one of the things I like about the Targa is the contrast the roll hoop provides to the rest of the exterior. I like the look and especially the way it integrates so well with the 911's lines. For whatever reason I think with Petrol Blue I don't like it as much. The chrome accents don't go as well with this color and I think that's why I find myself more drawn to this Coupe than I did the Targa. Overall, I like this 911SC quite a bit!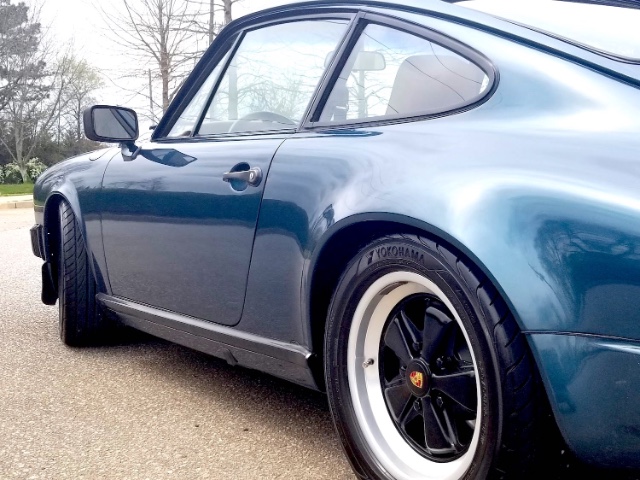 Year: 1978
Model: 911SC
Engine: 3.0 liter flat-6
Transmission: 5-speed manual
Mileage: 132,400 mi
Price: $49,900 Buy It Now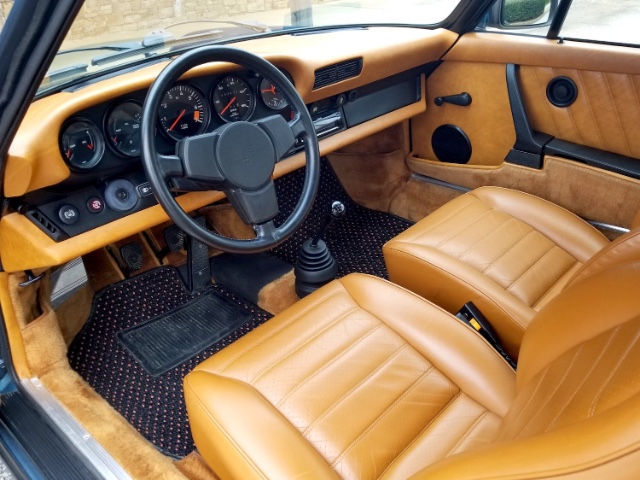 1978 Porsche 911SC.Vin 678-276-7045.5-Speed Manual.132400 Miles.Petrol Blue Metallic.Cork Leatherette Interior. Manuals Extensive Service Records COA Tools Spare and a Concourse Condition! Complete Write Up Coming Soon…Collector car financing available at competitive rates.Vehicle Disclaimer:We make every effort to provide you the most accurate up-to-the-minute information on all of our vehicles in our inventory. However please do verify with us before purchasing that all the information is correct and up to date. Also unless we take a deposit any car is fair play and up for sale. Visit us at for complete list of options plus a free Carfax report and our entire inventory of luxury vehicles.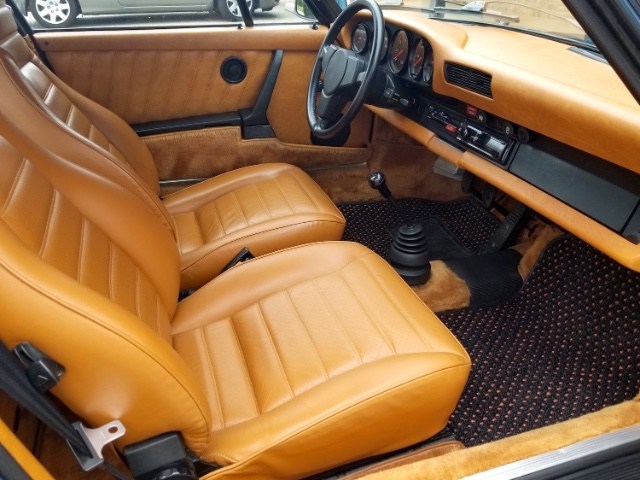 This 911 does bring together a lot of the things that are particularly desirable to me so it isn't much surprise that I was drawn to it. I love the 911SC in general, but especially as a cost effective entry way into the air-cooled 911 world, and the combination of a blue exterior with a Cork interior is my favorite available at that time. If I were getting really choosy, I'd prefer Minerva over Petrol Blue but Petrol would do just fine. I especially like this interior. It looks in really nice shape and while I'm not sure it's original it does look to have been well cared for. And if not original it's restoration appears to have been done quite well.
From the ad it sounds like they've only just received this 911 as the details currently are missing. I'll try to update this post if the ad is updated. We'll obviously be looking for the typical details regarding service history, originality, and ownership. Generally the cars sold by this seller are in very good shape and based on how this 911 looks I expect nothing different here. The cars from this seller also are typically priced near the top of the market for their respective models. That, too, appears to be the case here. While I do think the condition of this SC looks quite good, at more than 132K miles I don't think it's likely to see a nearly $50K selling price. Perhaps if it comes with complete documentation, is fully original, and is totally up to date on its servicing and turn key. Even then the price would be high, but at least you know you're getting one of the best early 911SC out there. At the end of the day, I'd love to have this 911, but I think probably not at this price.
-Rob