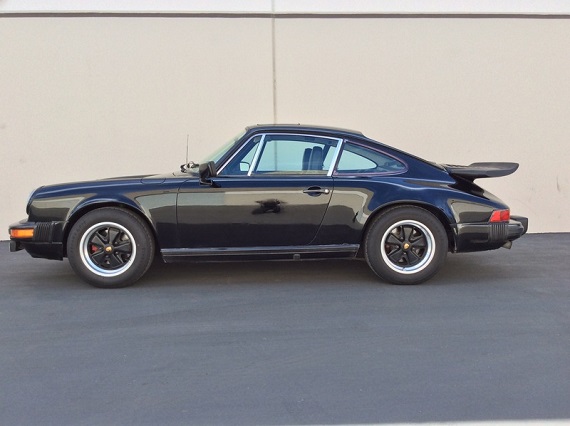 Yesterday we took a look at a 1989 MY 3.2 Carrera, the last of the classic 911s, and today we will turn the clock back a little bit further to take a look at the first year of the 911SC. As discussed in yesterday's post, 1978 and 1989 bookend an important period for the 911 and Porsche in general and, just as importantly for our purposes here, all of the cars from this period remain in high demand though also can be found for decent value. That value becomes especially noticeable when looking at the 911SC. The SC came along following a slightly rough patch for the 911 as the mid-year cars, which had followed upon the very well regarded 2.4 liter long-hood models (as well as the legendary Carrera RS), appeared to be a significant step backward for the marque. Hampered by restrictive emissions equipment dulling engine power and fitted with impact bumpers that took some time to adapt to, the mid-year 911 has struggled to capture the hearts of Porsche fans for quite a while now. There are always exceptions, of course, and the cars did get better as we moved toward 1978 and the release of the 911SC, but that release still marked a turning point and escape from the wilderness. Fitted with a near bullet proof 3.0 liter flat-six the SC now brought the 911's performance and reliability back to where enthusiasts expected it and the gradual evolution of the design had begun to win over more and more fans. Here we have a nice first-year example: a Black 1978 Porsche 911SC Coupe, located in California, with 103,900 miles on it.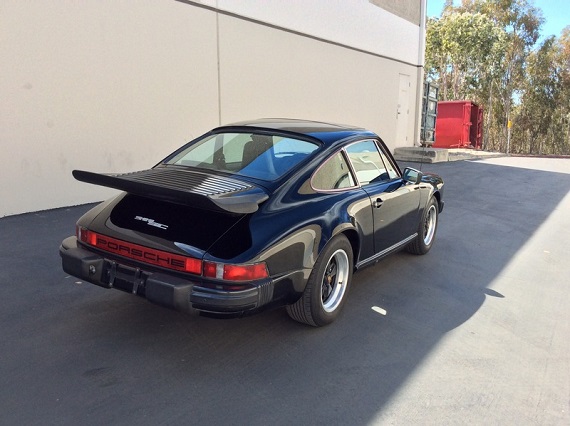 Year: 1978
Model: 911SC
Engine: 3.0 liter flat-6
Transmission: 5-speed manual
Mileage: 103,900 mi
Price: Reserve Auction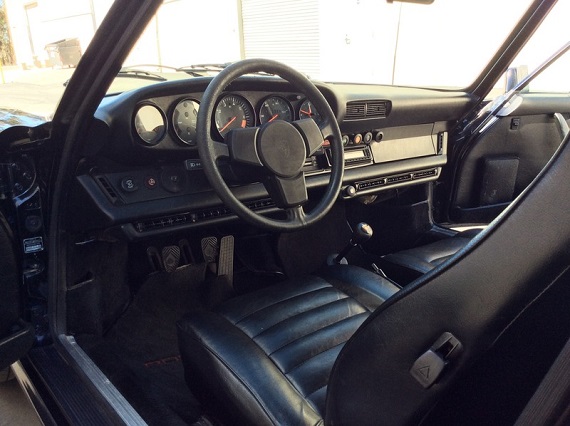 Hello, and thank you for viewing my auction. With much sadness, I am placing my 911sc coupe for sale. It is black with a black interior. Coupe with whale tail. 103K miles and most service records – I have a binder with all the receipts. Over $6K spent on recent maintenance, with probably $16K spent since 2005.

This car gets compliments where ever it goes.

Specs:
Black Exterior
Black Interior
103K Miles – Original Miles
Service records, including owner's manual and warranty booklet
Whale Tail
SSis with 2in 1out muffler – no cat
Upgraded A/C components – A/C works great
Bosch H4 Headlights

Recent Maintenance:
-Fuel filter, air filter, spark plugs, complete oil tank, oil lines, rear rotors and pads, fan belt, and oil change with Brad Penn.
-Engine drop to replace all oil seals with Viton seals for improved performance and long life. Does not leak or drip any oil.
-Front inner + outer sway bar bushings, hood struts, and all fluids flushed
-In 2005, $9200 was spent on: New headliner, all new moldings, sunroof cables, windshield (front + rear window frames were powdercoated), wipers and washer jets, upgraded AC compressor and condenser, and fuel pump. The cars only been driven about 10K miles since.

Pop off valve and chain tensioners done, as well as the H4 headlights for much better nighttime visibility. This 911sc drives absolutely wonderful. The gearbox is wonderful, it doesn't grind and has wonderfully smooth shifts, even with the short shifter. Exhaust sounds great and the engine makes gobs of power. Everything on the car works to my knowledge. Car will need stock exhaust to smog in CA.

Any questions, please ask.

Please remember that this vehicle is a 1978, meaning it isn't perfect. While very nice, it will have normal wear and tear. The paint isn't immaculate, but very nice still. I have tried to take very good care of this Porsche and it makes me really sad to sell it. The only reason for sale is that I just purchased a house.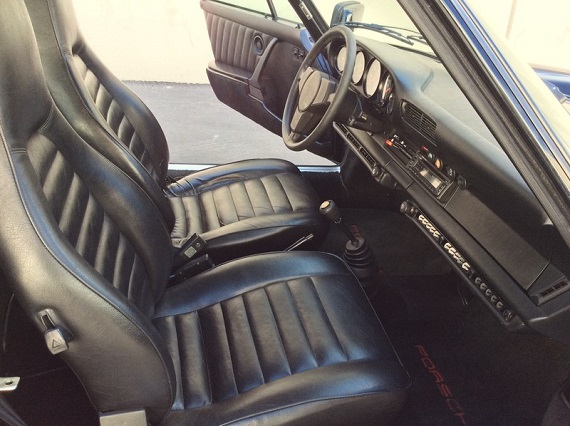 The seller of the car sounds like someone who genuinely cared about this car and kept its maintenance up to date with some records to document that history. There isn't anything flashy here; this looks to be a sound and straight example of a black on black 911SC and the mileage is such that with continued care it should have a ton of life left in it. The cat-less exhaust will prevent some issues, especially, as the seller notes, for those hoping to smog the car in California, but I wouldn't imagine that would be the sort of thing to dissuade a large number of potential buyers. If that's the biggest issue on the car, then there should be few headaches. Bidding sits below reserve at $21,100 and I'd expect there's another $5K or so to go before auction end. Whether that meets the reserve, time will tell, but it's still a fairly reasonable value for a 911 that should provide plenty of driving pleasure.
-Rob