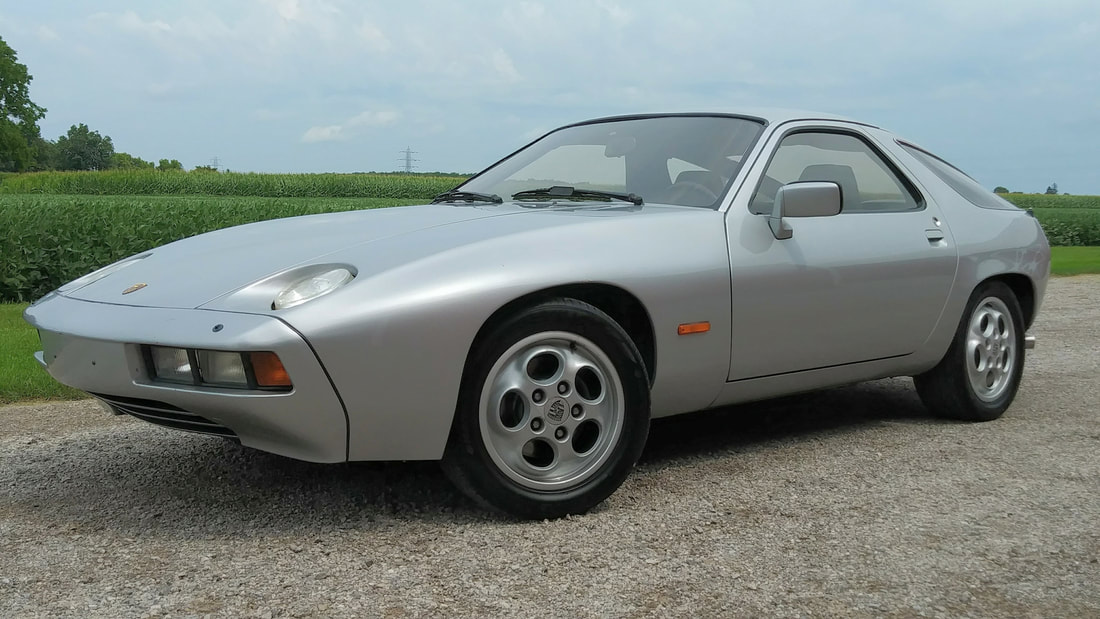 When I was about 5 years old, my father took me to the Porsche dealership. Rows of new arrivals from Zuffenhausen lined up, a cornucopia of Easter egg-colored speed machines. In 1983, the low, organic, flowing shapes of the 911 and 944 stood in vast contrast to the bulk of three-box designs that proliferated the marketplace. But there was one shape that really stuck out to me Ė the 928.
In 1983, Porsche hadnít yet abandoned its hope that the 928 would ascend to the top of the Porsche model lineup, and because of this I donít remember seeing any 928s outside. Where I did see them was inside the showroom, where I distinctly remember one residing. My father was taken by the 911 (still is, to this day), and perhaps it was a father-versus-son stereotypical response, but the air-cooled model looked old and antiquated. The 928 was, both literally and figuratively, the antithesis of the 911. Water-cooled, front-engined, Grand Touring. It looked like a spaceship both inside and out. Clearly, this was the future I was witnessing.
Yet the 928, for all its press and relative market success, never caught completely on. It was never able to wrest the crown from the 911 as the signature model for Porsche. But what is perhaps most surprising to me is that it is one of the few cars that today, over forty years gone from its design phase, that unlike basically every other car model produced in the 1970s and 1980s, it still looks futuristic today. Okay, admittedly, the plastics have aged, tiny wheels with big, comfy side walls are no longer the norm and flush-fitted windows, lights, locks and antenna would clean the design up significantly. But compare this design to a few contemporaries, for a moment Ė the 1976 Chrysler New Yorker, the Toyota Cressida, or the Fiat 128. Three different nations, three different versions of the present, none anywhere near as revolutionary as the design that sits here: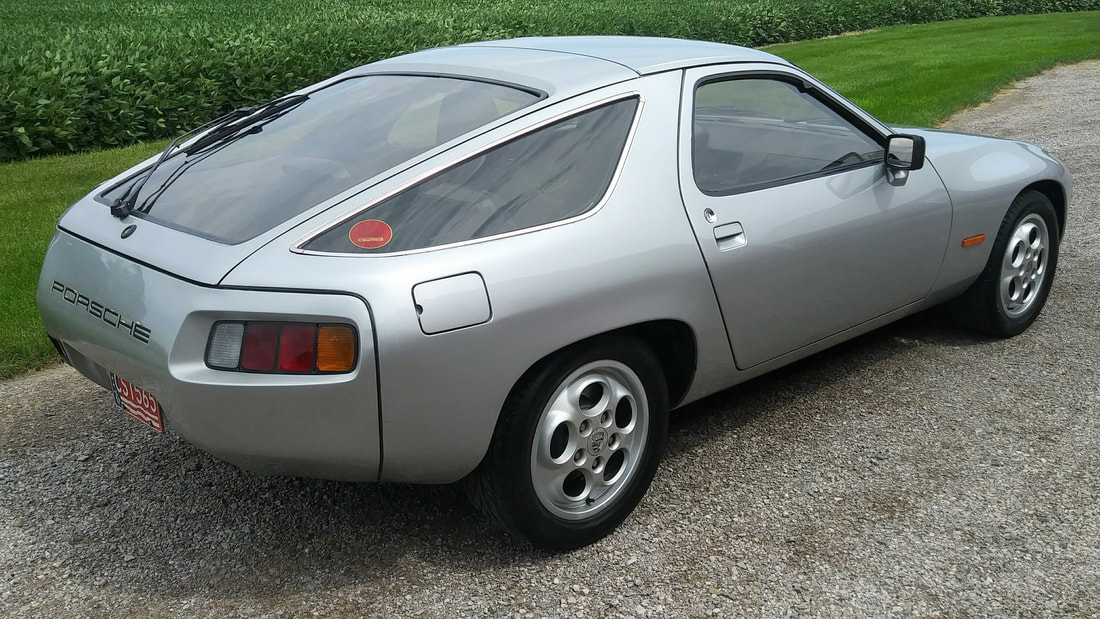 Year: 1978
Model: 928
VIN: 9288100579
Engine: 4.5 liter V8
Transmission: 5-speed manual
Mileage: 76,000 mi
Location: Michigan
Price: $24,000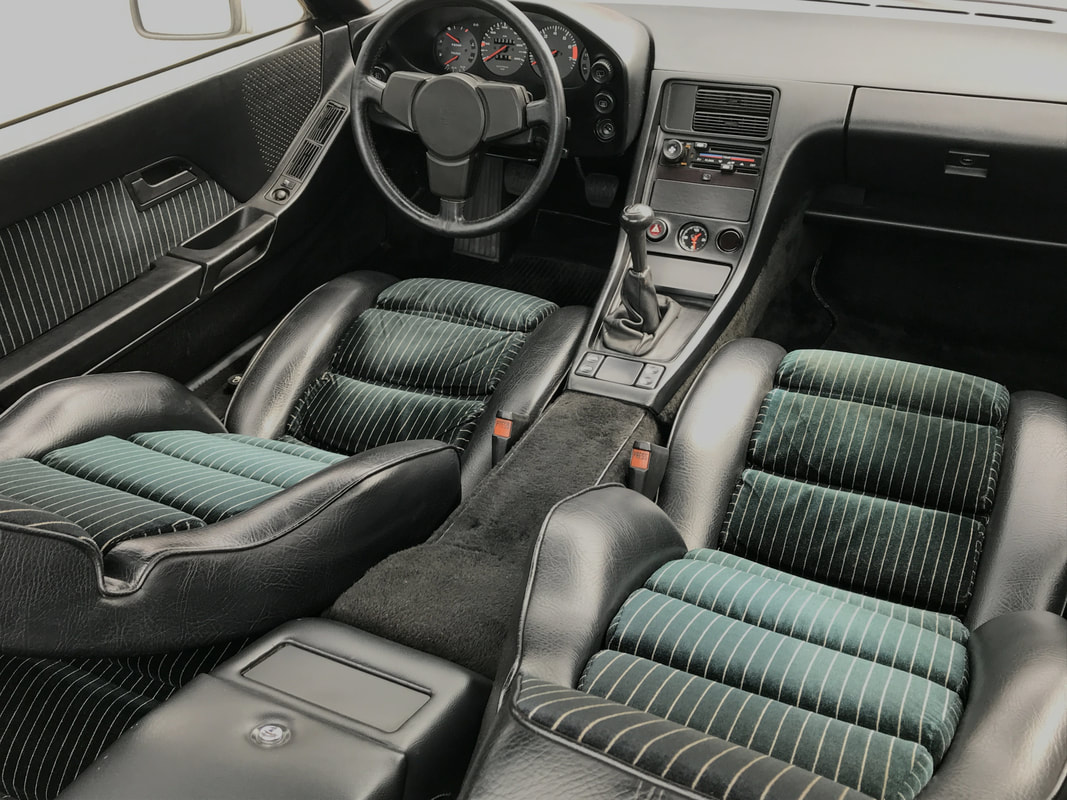 FOR SALE 'Äď 1978 Porsche 928 'Äď RoW #579, 5-speed, Silver over Black w/Black-White Pinstripe

Very good condition early Porsche 928 'ÄėEuro'Äô 5-speed, showing just over 76K miles (reads 123352 km) on a working odometer. Silver Metallic past-repainted finish shows fair however aged with many blemishes. Interior shows excellent with original upholstery and carpets, no cracks in dash or gauge pod.
Interior comprehensively refreshed. Mechanics & electrics substantially serviced.

Strong running, smooth shifting, straight tracking, solid feeling. Excellent driver or take it to the next level. This is what you want in an early Porsche 928!

Prepared for consignment and offered here by 928 Classics.
Price: $24,000
questions, please call, text or email

VIN: 928 810 0579

Production Number 644
Build Date: October 1977
Engine Number: M28/03 'Äď s/n 8180614
Transmission Number: G28/03 'Äď s/n 1180653
Exterior Color: Silbermetallic (Silver Metallic) #936
Interior Color: Black w/Black-White Pinstripe Velour
Key characteristics:

Early build, numbers matching, 'ÄėVirgin Euro'Äô w/original km speedo/odo, no gray market modifications 'Äď no rub-strips, no sunroof.
Original velour cargo cover, jack w/bag, lug wrench, tool kit w/yellow screwdriver (missing tow hook), OSRAM spare bulb kit, spare belt w/tag, spare spark plugs, spare tire & cover, owners manual & jacket (missing warranty manual).
Many 78-only features 'Äď stainless steel gas cap, battery box cover, steel bellypan, small-louver vents, chrome door locks, inner lock knobs, euro wiper spoiler.
Excellent documentation including Porsche COA, USDOT release & EPA conformance paperwork, and service receipts going back to 1988.
Ownership history going back to the importer from 1984, thru ownership by Jim Doerr (before 928 Classics) from 2011-13, to the current owner & serious 928 enthusiast from 2016-present.
Recent restoration:

Bosch fuel pump, strainer & seal, fuel filter
Greg Brown 'ÄėLifetime'Äô fuel feed & return hoses
Transmission mounts
CV joint halfshafts
Brake rotors, rebuilt calipers, pads, hoses, sensors, pressure switches
Oil change (Brad Penn 20W-50), coolant flush (Zerex G-05), brake & clutch lube
Checked timing belt tension
Instrument panel flex PCB, temp-fuel gauge, speedo calibration, LED gauge lights
Misc 'Äď air filter, lower coolant hose & shroud, exhaust hanger repair, Eibach rear springs, adjust ride height, basic alignment, condenser fan mounts

Past restoration (2011-2014):

Fuel pump, feed hose, accumulator, filter, level sender, filler boot, rebuilt rear hoses
Rebuilt fuel distributor & warmup regulator, injectors and seals.
Timing belt, rebuilt tensioner, tension arm roller, idler, bushings, accessory belts
Camshaft carrier seals, front & back
Beru plug wires, 'ÄėGreen Wire'Äô, Bosch spark plugs, cap & rotor
Power steering feed hose, high & low pressure hoses
Rear shift coupler & boot
Borla stainless steel 'Äėcat-back'Äô exhaust
Central electrics panel, all new fuses & fuel pump relay
Rebuilt HVAC controller
Rebuilt speedometer w/new odometer gear
Door armrest reinforcement brackets
Radio delete plate
Tires, Hankook Ventu V12s
Hatch & hood shocks
OE hoodliners
Motor mounts (late-model hydraulic), oil pan gasket (silicone), Delrin steering rack bushes
Brake master cylinder, clutch master & slave cylinder, new hoses
Recharged A/C R12 (functioned well but leaked-out from back of compressor pump)
Bilstein shocks, bump stops, Eibach front springs
Lower steel ball joints & tie rods
Specs, Info, Ownership & Service History click here

Porsche Certificate of Authenticity COA click here

DOT release & EPA conformance click here

Detailed service history & receipts click here

Interior 'Äď Original interior with no cracks in dash and gauge pod. Pinstripe velour is soft and not dry-rotted, but is slightly faded to dark green (very common). Original leather steering wheel, shift boot & surround. Very good original long-pile Sliverknit carpet, door panel carpets replaced. Center console restored including uncut trim bezel w/radio delete plate in lieu of missing radio. Restored instrument panel/gauge cluster. Beautiful original rear quarter panel inserts w/the early-style plastic substrate (doesn'Äôt warp).

Electrics 'Äď Cleaned central electrics panel, new fuses & fuel pump relay, cleaned all ground points & 14-pin connector, repaired battery ground bolt, added jump post cap and cover. All lights, gauges, & primary electrical functions are operational.

Paint 'Äď Condition is fair 'Äėdriver'Äô grade. Repainted sometime in the past and is showing age with many blemishes. No noticeable rust, however there is mild oxidation around some trim edges. There'Äôs a primer patch on the roof the size of a softball, added to repair a surface rust spot. Phone dial wheels are scratched and blemished, in need of refinish. The clearcoat was recently cleaned & polished to give it shine.

Body 'Äď Generally very straight, but the car was tapped on left-front corner at some point. It was a semi-structural impact, meaning the front-inner bumper beam was affected, but the frame longitudinals were not. However repaired, it'Äôs most noticeable where the left-front fog/aux lights are inset a little deeper. Also, there is a small dent in the center of the hood.

Chassis 'Äď Black undercoating was added to the undercarriage at some point. Center longtudinals have minor damage from improper lifting. Left stabilizer mount is tweaked but doesn'Äôt appear to affect function.

HVAC 'Äď Rebuilt controller, all vacuum functions operational including central locking. AC currently inop 'Äď in 2013 the system was recharged, functioned properly & blew cold, then slowly leaked-out from the back of compressor pump.

Misc restoration 'Äď OE hoodliners, period-correct cold air intake tubes, engine bay stickers, and refinished spare tire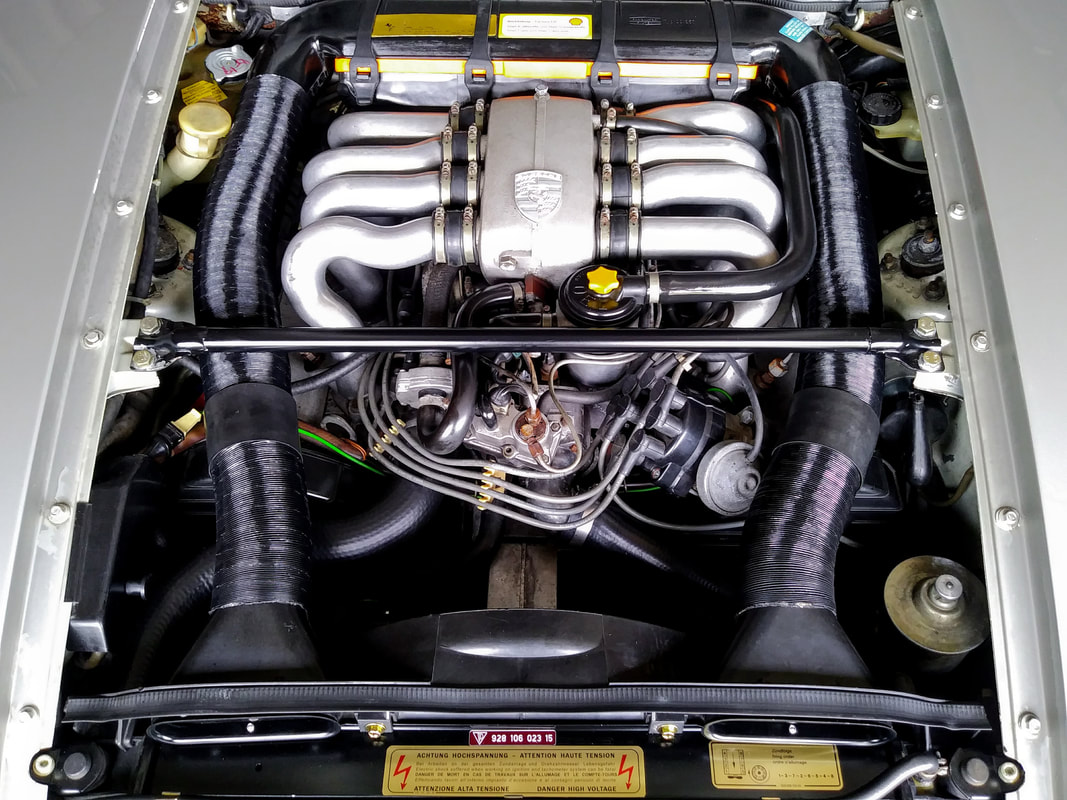 928Classics is a great resource for all things V8 Grand Tourer, and there you learn a bit about what makes the early 928s special. 'Äô78 production was longer than normal production cycles, and 3,830 928s were produced as 1978 models in total. Of those, 2,636 were 'ÄėRoW'Äô models which started production in May 'Äô77. This one'Äôs Z2/936 Silver Metallic is classic over the pinstripe interior, and the 5-speed manual is neat to see. The M28 motor was good for about 240 horsepower in Euro guise; the U.S. market lost about 20 on the early 4.5. The seller does an excellent job outlining everything done to this car and why it'Äôs a special example. The seller has also provided a walk-around video. Because residual value was so low for some time, clean, early and documented examples of the 928 are hard to come by today 'Äď tick the 'ÄėEuro'Äô and 'Äė5-speed'Äô boxes, and you'Äôre even in more rarefied air. Like the 911, there'Äôs a special beauty in the purity of the early model lines, devoid of the 80s spoilers they would sprout to remain relevant. Yet unlike their air-cooled brethren they were supposed to replace, most of the 928 lineup remains eminently attainable. This is a beautiful example of what still makes the 928 so appealing to me.
-Carter