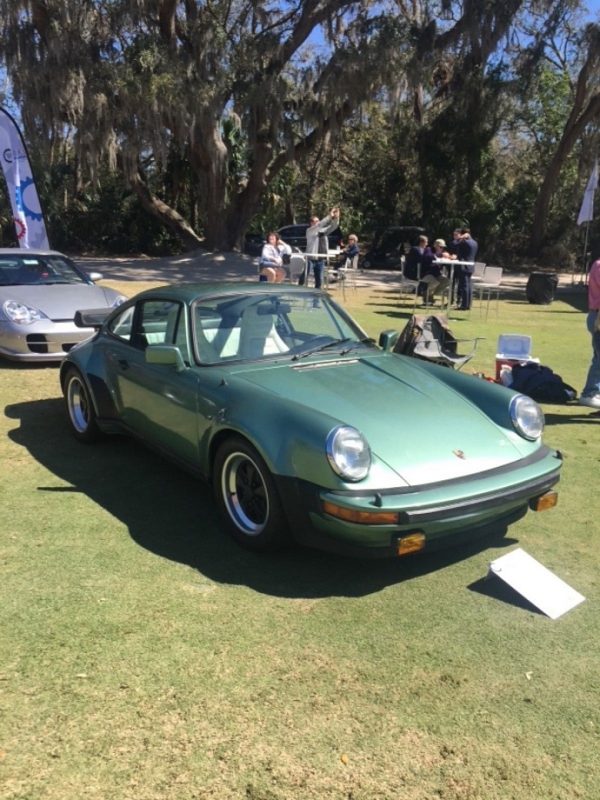 An early 930 is always a nice thing to come across. One that comes in a unique color palette is even better! The example we see here requires some sorting out, but let's get to what we know. This is a Medium Green Metallic 1978 Porsche 930, located in Florida, with a white leather interior and green carpets. It's said to have only traveled 39,500 miles. As you might note immediately this is a color combination we don't see very often. The only other one I can recall is Kermit: the 1979 911SC Coupe painted Scirocco Viper Green. There may be others, but probably not many. As a testament to that rarity this one is said to have both a paint-to-sample exterior and a leather-to-sample interior. Rare indeed.
1978 saw the most notable changes made to the 930 over its 13 year run. The original 3.0 turbocharged flat-six was increased to 3.3 liters and an air-to-air intercooler was added. The rear spoiler was modified as well, changing from the whale tail to the tea try, so as to make use of that intercooler. And then a short two years later the 930 was no longer offered in the US market. So there aren't a lot of them and while the '78 isn't typically as valuable and sought after as the earlier 3.0 liter they still do command attention.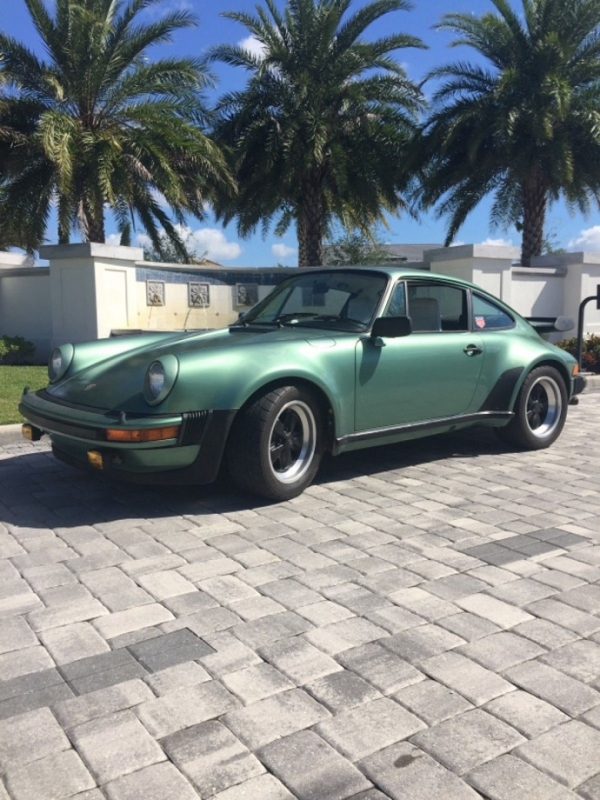 Year: 1978
Model: 911 Turbo
Engine: 3.3 liter turbocharged flat-6
Transmission: 4-speed manual
Mileage: 39,500 mi
Price: Auction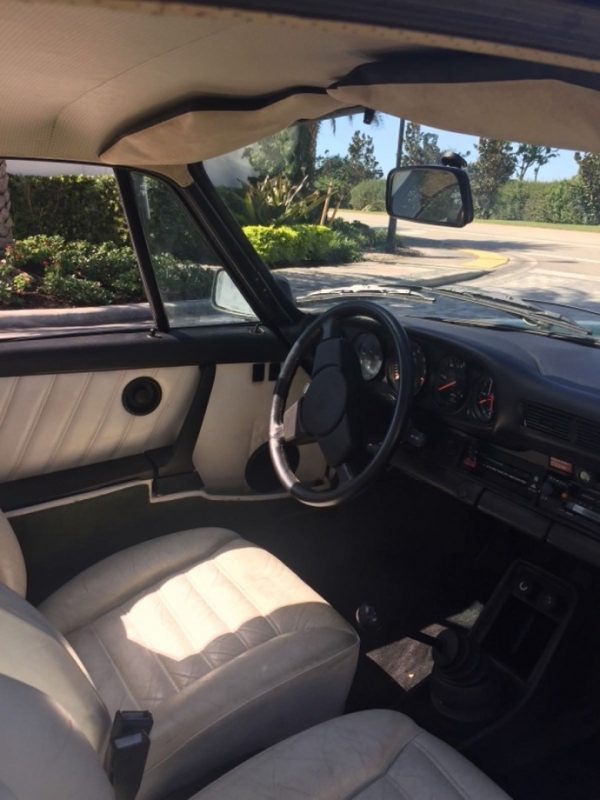 I have a Rare 1978 Porsche 930, it's been in the family for many years. Only 461 Turbos were built for the USA market in 1978, and this car has the rare deleted sun roof. With the correct matching numbers engine, transmission, and Turbo, the car has the famous brakes from Porsche era race cars, intercooler, and non-catalytic converter offered only in 1978-79 (no modifications)

The exterior color is what Porsche calls Paint to Sample (PTS), and interior is a special order option too.
Color: Medium Green Metallic (Color Code #291)
Interior: Code 97 White Leather with Green Carpets.

Mechanically perfect, engine out reseal, rebuilt fuel injection system, rebuilt factory turbo, new Sachs clutch, pressure plate and throw out bearing. The car was kept factory original with no modifications. This car will pass 1978 California emissions. No oil leaks, no using oil, jack, spare, tool kit and COA.

Body is sound, rust free, no repairs or accidents. Some of the paint is still original (paint meter correct to factory specifications) interior is original and all windows have new Porsche window seals. All work done by a certified Porsche mechanic using Genuine Porsche parts. Car comes with Bosch H4 headlights and the factory sugar scoops.
.
Runs very good in all gears. The transmission has been gone thru and is excellent.
The car placed in many shows, took honors at the annual Naples, Florida event, PCA Werks Reunion in Amelia Island, Florida and 2 PCA Parades.

All questions answered, thanks for looking.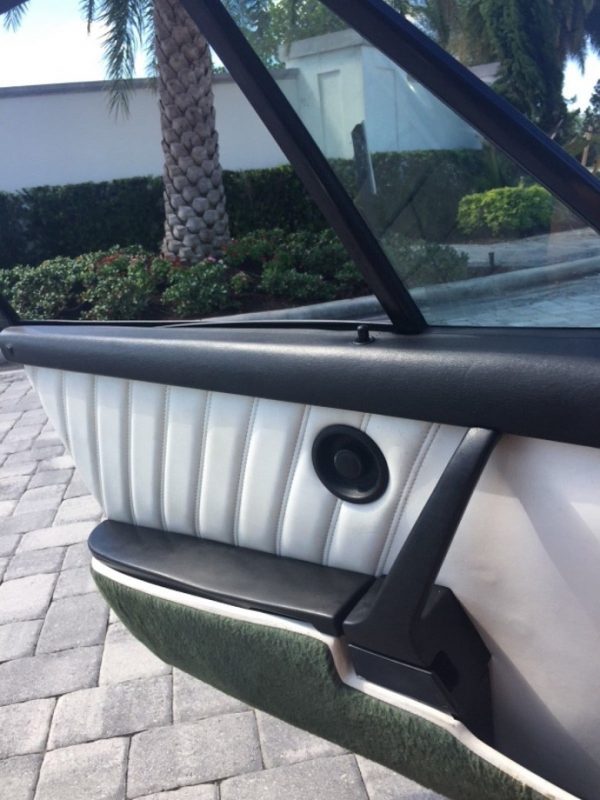 Those who've been around here for a while might think to themselves that Medium Green Metallic doesn't sound like a Porsche paint color. Nor does 291 appear to be one of the paint codes, though with more thorough searching it certainly could be. The pictures provided here don't help us out too much since they aren't hi-res. You can see the exterior and interior, but can't really get a good sense of the colors. I was curious about the color though. I'm always curious about interesting Porsche colors I haven't come across.
As it turns out, I didn't recognize it because Medium Green Metallic isn't a Porsche color! It's an old GM color. When I was trying to figure out this color myself I came across an old Pelican Parts thread started by this seller trying to figure out the color of his 930. He had a CoA that showed it as paint to sample and said the paint was color code 291, but no one could figure out what color came from that code. CoAs have been known to be wrong, but he kept searching and eventually was able to determine that it was, in fact, paint to sample and the special order paint used was a GM color – Medium Green Metallic. I guess the original buyer really liked that color and Porsche didn't have something suitable!
Fast forward to now and this 930 looks much better than it did five years ago. It certainly has been brought back to life. Is its rarity enough for it to reach $130K? For that I'm not so sure. There are a lot of questions and I don't know whether the answers will be available. Any interested buyer is going to want the documentation to support all of this and we hope it's all present. A PTS 930 of this sort will be pretty desirable. I'm not sure if it would be as desirable as one that were painted in one of Porsche's own colors, but definitely desirable. Maybe there's another Porsche fan out there that really loved that GM Green. For that buyer, this 930 might be perfect.
-Rob