Edit 11/28/2017 – though it reportedly sold for $17,700 this car has been relisted at $17,495 HERE – $2,000 more than the original listing's Buy It Now option.
Normally I write fairly verbose introductions, covering the history of a particular model or some interesting tidbit about its history. Sometimes they're my personal connections to the cars. I'm sure on more than one occasion you've wished I'd just shut up a bit so that you can get to the car. Today's that day, because the presentation and condition of this 1978 Volkswagen Scirocco are so staggering I was literally left mouth agape looking through the photo reel. Enjoy: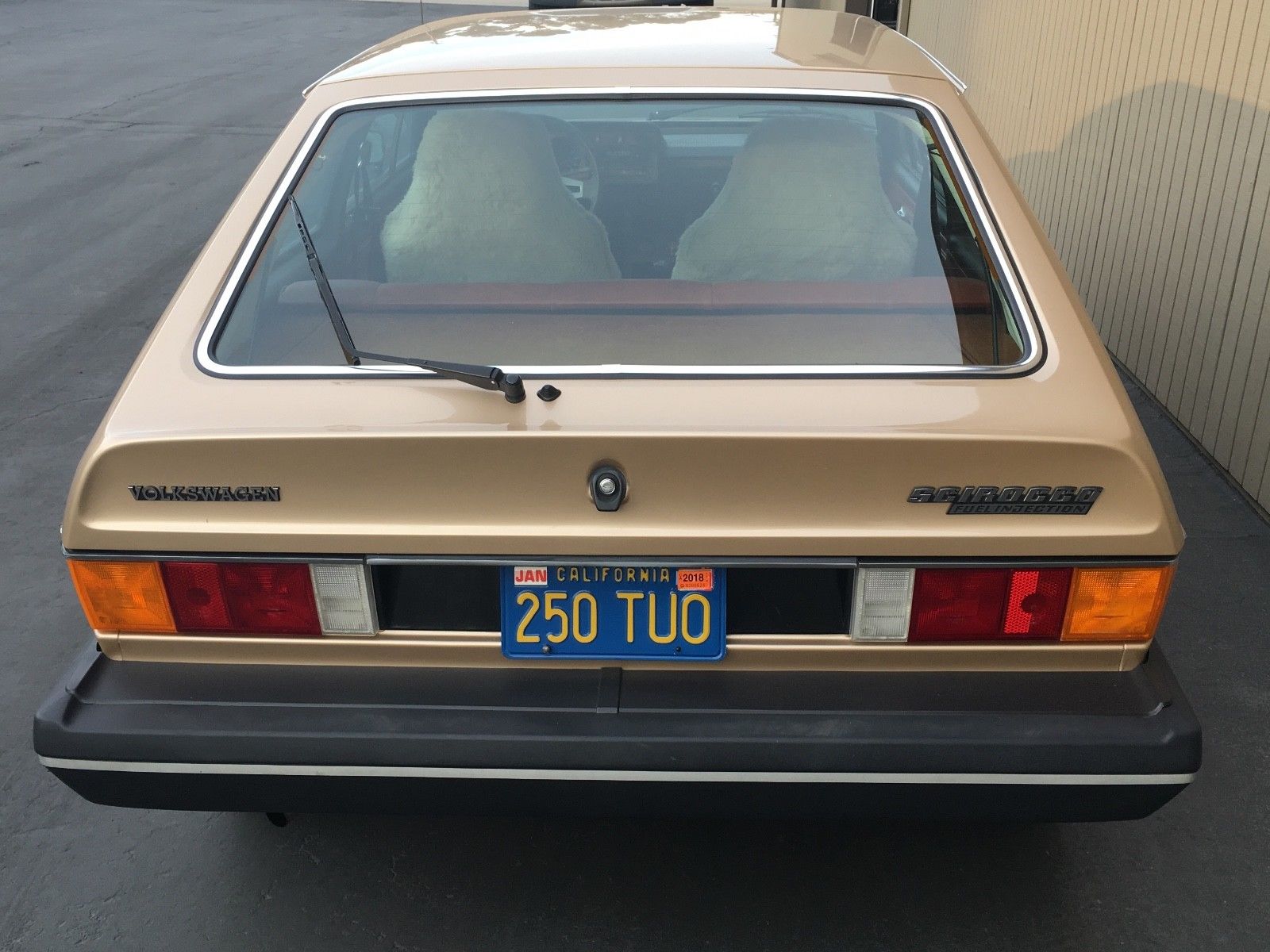 Year: 1978
Model: Scirocco
Engine: 1.5 liter inline-4
Transmission: 4-speed manual
Mileage: 27,674 mi
Price: $17,495 Buy It Now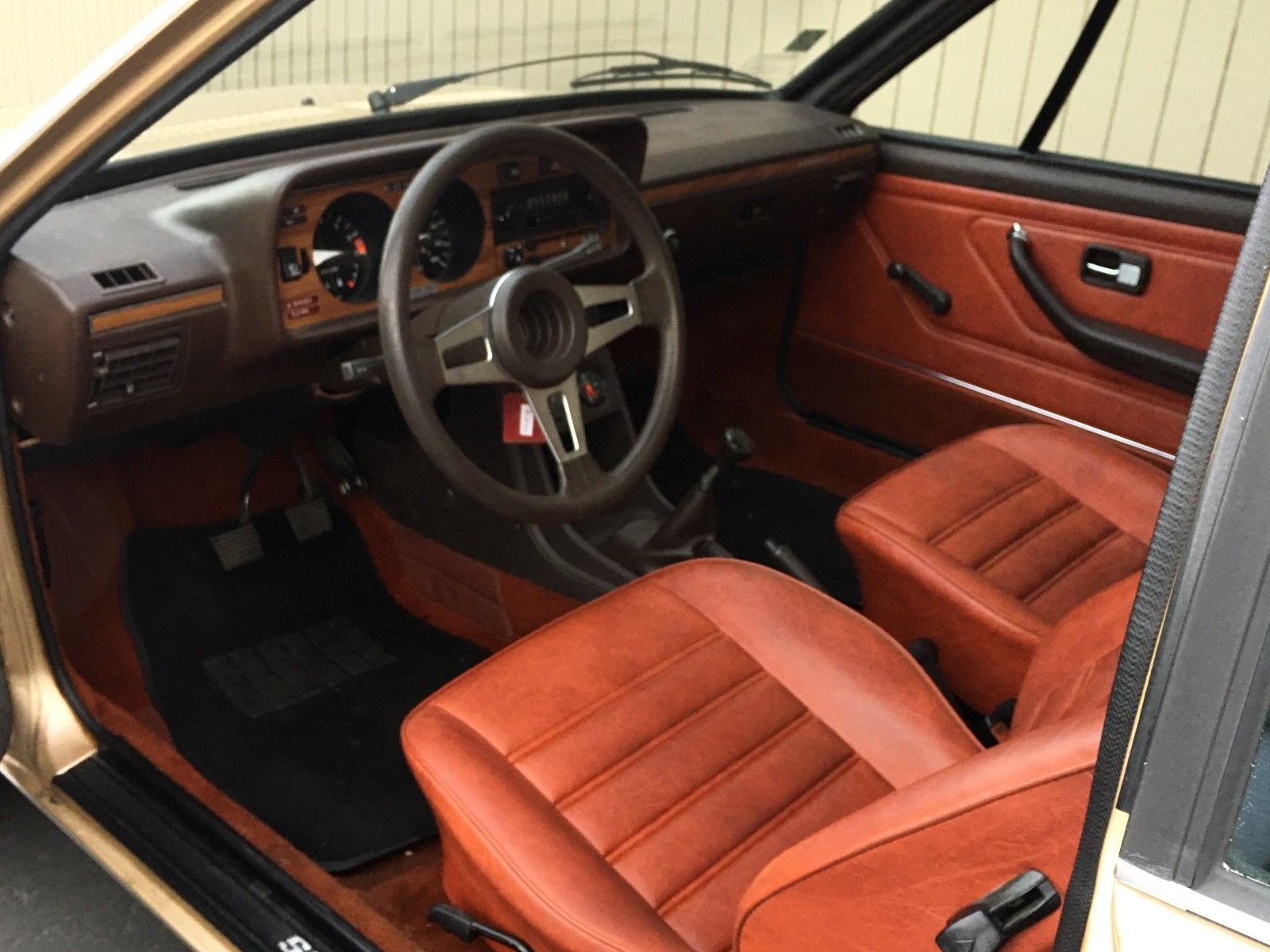 27,672 miles. Completely original except tires, battery and liquids. Unbelievable garaged California car with the original blue CA plates. No patina here. This is a Time Warp car.

One California owner. Airline pilot purchased new as a European delivery US spec car. Used sparingly and always garaged. Perfect records including the factory service booklet stamped dated and signed by the dealer at each service. This was an extra car as he drove a Dasher as a daily driver (yes I bought that also). Mint original paint and interior. This car is a testament as to how a true garaged California car looks like. Mint dash and soft uncracked, pliable vinyl and rubber parts. Slightly faded rear carpeted deck but otherwise perfect and unfaded carpet. Everything works properly including rear window defroster, radio and clock that keeps near perfect time!

Car is on its second set of OE spec Michelins and has a recent battery replaced. Sheepskin seat covers have supposedly been on since new. I just removed them. The seats are in perfect condition.

Paint was polished and the engine compartment was gently washed. However, the car has not been detailed. It is as purchased from the original owners estate. The paint shines as new and has very few imperfections. There are a couple of slight dings in the original paint with one almost unnoticeable impression on the driver door and one very minor "outy" on the hood (last photo). I am confident that a good paintless dent guy would greatly minimize or eliminate the dings. All Original glass including a perfect windshield. Original headlights and bumpers that look better than I remember when new. Original spare has never been on the ground.

Mechanically the car runs and drives as new and as expected of a low mileage car that was maintained and treated like someone's baby. Accelerating through all gears is delightful and sporty without any noise or drama. Suspension and steering are both tight and without any signs of age. All accessories work as new.

Once in a while you can find a car that was owned by a fanatic and then preserved beyond expectations. This is that car.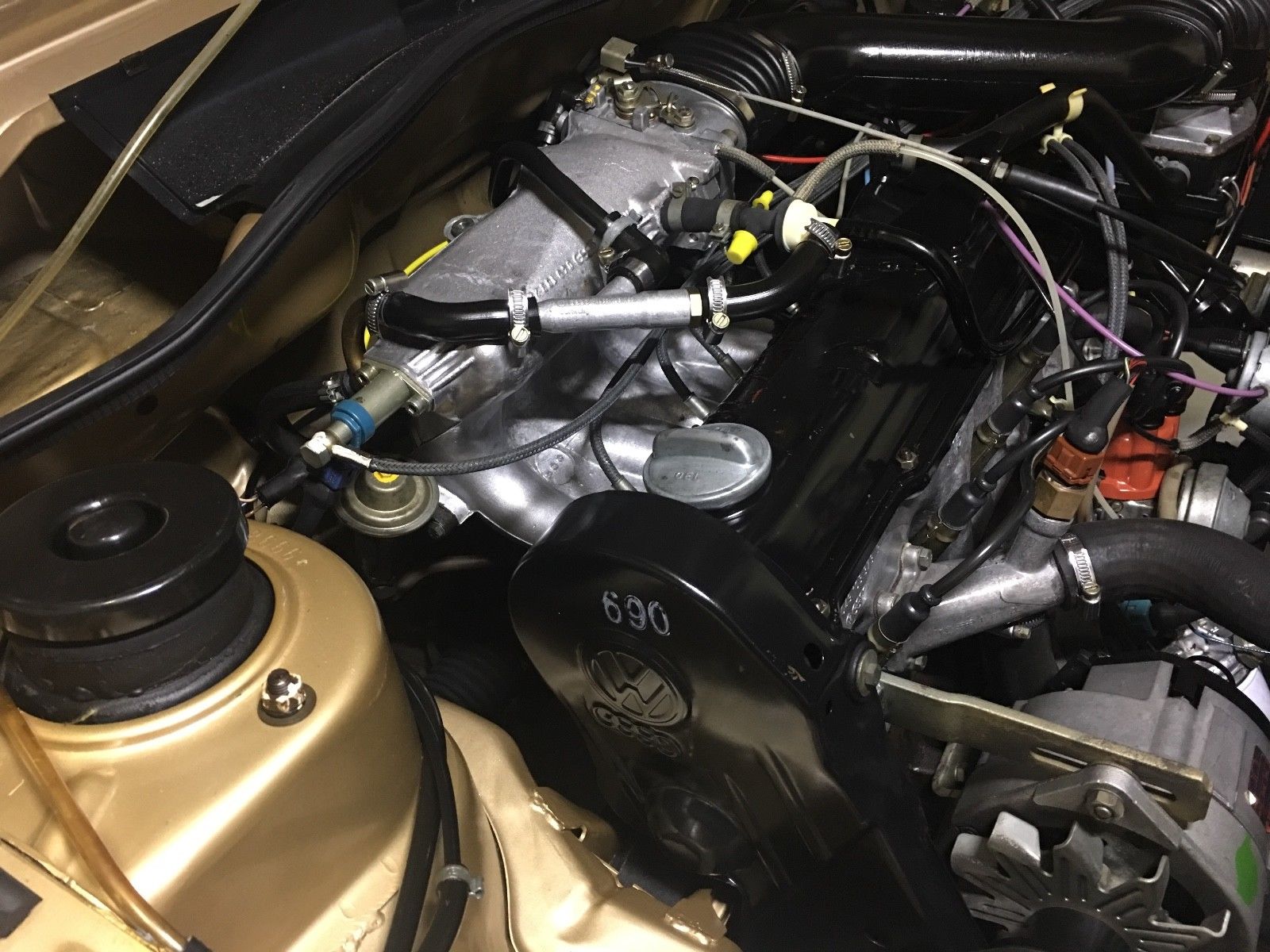 I've certainly used the expression before, and we've all heard it – the 'time capsule' effect of getting to see items on a older model that just don't normally appear anymore. Well, the Mk.1 Scirocco doesn't appear that much more although we've recently run across quite a string of them. Perhaps increasingly high values are pulling some examples out of the woodwork, a trend that I saw a few years ago when some notoriously high sales immediately resulted in a few very clean GTIs popping up. But a car on this level wasn't from a speculator, it was from someone who cared for and treasured this car. The color is Pearl Metallic, which looks a lot like the later Gobi Beige Metallic that appeared on Audis. Inside is I believe the Sienna Leatherette, and throughout the condition is astonishing. From stickers on the door jambs to build stamps on the engine, the condition is virtually without flaw. For a collector Porsche, that's a rare thing to see. For a Volkswagen Scirocco? You've got to be kidding me. This car is downright dumbfounding. Not dumb, though, is its price. At a $15,900 Buy It Now, I'd wager it is right on the spot for where the value should lie. The 1981 that established the high-water mark last year sold for $17,100 and if anything, this car is even more impressive though the white was probably a more desirable color to most. Personally, if I wanted an early Scirocco (I do) and had the funds (Uggh. I don't!), I'd not argue. Bids are heading upwards and it's possible that in a few days time clicking the 'Buy' button may have actually saved you some money.
-Carter