Warning!
This post is in our archives. Links in this post may have been updated to point to similar cars available to bid on eBay.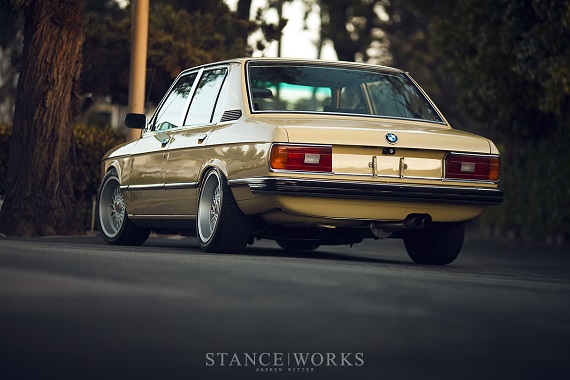 An interesting conversation erupted in Andrew's post about the 2003 BMW 540i M-Sport yesterday. Andrew suggested that the E39 was not only the best looking 5-series, but perhaps the best looking sedan ever produced. I think for many that opinion will depend on the generation that they grew up in; for example, I bet you could find some folks who would contend that the early fourth generation Lincoln Continental (early 60s) or even the Bugatti Royale was better looking. But taking a break from arguing the best looking ever, how about within the 5-series? There are a lot of E28 fans out there, our own author Nate being one since he owns a M5. I grew up with a '88 M5 in the family, too – but for me the E28, while a definitive and landmark step for BMW, was not as "pretty" as the E12 which preceded it. That's especially true of the early E12s, but in terms of motivation there aren't many that can match the punch of the later M5 and 540i models. To solve that problem, one owner took the pretty look of a 1979 Euro-market 520i but ditched the M20 inline-6, replacing it with a Dinan built 3.9 M30 with accompanying upgrades. The result is certainly impressive:
Year: 1979
Model: 520
Engine: 3.9 liter inline-6
Transmission: 5-speed manual
Mileage: 86,359 mi
Price: Reserve Auction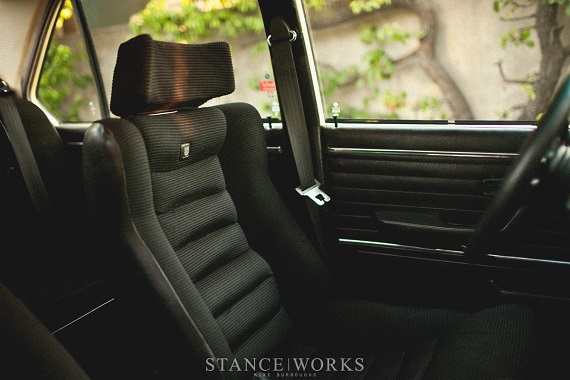 Stance Works did an article on this very car and everything that needs to be highlighted about this car Mike Burroughs has done nicely in this article. Here is a link to the article posted April 18, 2014 ww.stanceworks.com/2014/04/a-bavarian-hot-rod-ron-perrys-1979-3-9-liter-m30-powered-bmw-e12/
The pro photographer that took the pics of the car also did an excellent job. Our very amateur photos are just to show that we in fact have this exact car in our possession and that the condition of the car hasn't changed. This is a BMW enthusiasts opportunity to own a unique piece of BMW history.

Some other quick highlighted features:
Dinan built engine cost about 30k to build.
Limited slip rear differential.
KW Coil-over suspension in all four corners.
Recaro seats.
Dog leg 5 speed transmission.
2k on build.
Stainless custom exhaust.
Authentic BBS wheels.
Triple 45DCOE Weber carbs.
Used to be Ron Perry's car.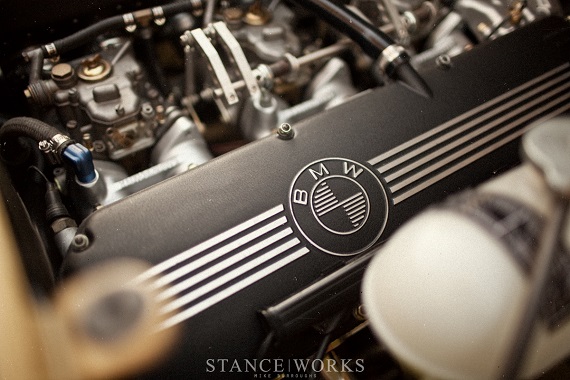 People tend to have difficultly conceptualizing how much it costs to build a top-notch motor, but to me it's no surprise to hear that Dinan charged $30,000 to build this 3.9 M30 originally intended for a E9 CSL. No power figures are supplied, but some searching of the web suggests that similar setups run about 300-360 horsepower depending on tune. Linking that car to the ground are KW coilovers which look pretty much identical to the Ground Control setup I have in my Coupe GT; I think the seller may be wrong, since most of the KW Coilovers I've seen run yellow springs and purple perches. The BBS RZ wheels are pretty wild and look impressive, though honestly I think they're a touch overdone. In my eyes, 16″ wheels would have worked better with a bit more sidewall to match the more delicate look of the E12. The bling, though, matches the chrome adorning the outside well! Inside is a great Recaro interior that was rebuilt, though this car is far from as luxurious as the later 5-series would be. It's a lean, mean stripped street fighter – and very cool in Sahara Beige. With downsized wheels it would really be a complete sleeper but remain quite a unique hot rod. But there's a price for all of this work, and the seller has opened the auction at quite a high price with the reserve on. Is this car worth over $20,000? I can certainly recognize the work performed has not been cheap, and this car is certainly more unique than even a well-modded E28 M5 for about the same money. However, I still think it'll be a hard sell at that price – but to me, it'd be worth it. You could recoup a bit on the wheels, raise the right height just a tad and have one heck of a special 5-series.
-Carter