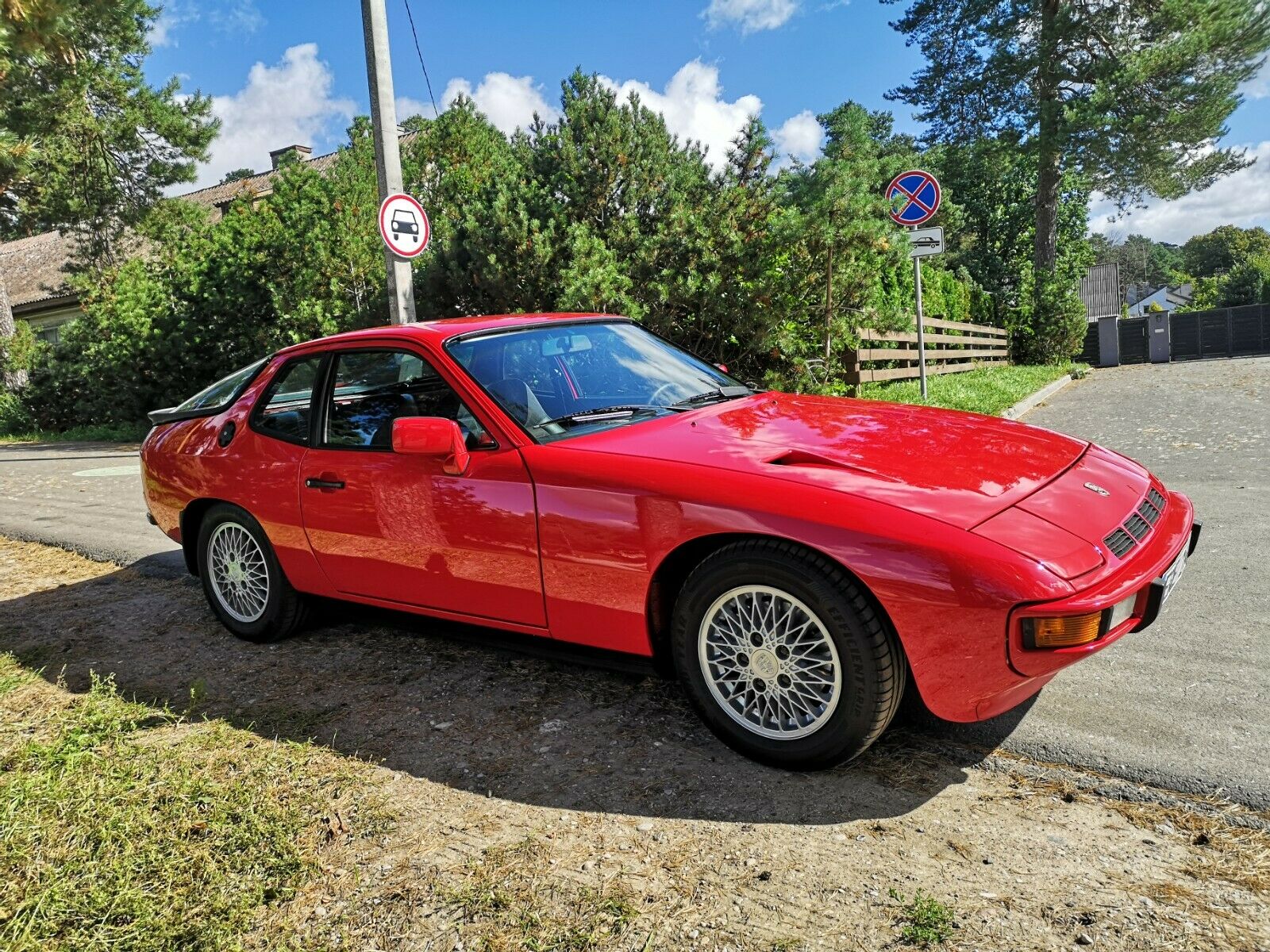 Because it's an early 1980s Porsche and the model ends with "Turbo", it must be automatically unaffordable, right? Not so fast. While the air-cooled market has lost some of its forced-induction steam as of late, few would consider the 930s out there "cheap". But there is still plenty of value in the transaxle marketplace; and from early 928s to the fledgling 924 Turbo, automotive journalists are pegging these cars as the ones to buy before they, too, head upwards.
The 924 Turbo, or 931 internally, was a huge upgrade from the standard 2.0 924. The addition of a KKK K26 turbocharger and 6.5 lbs of boost did the best part of double the power in Europe – even in U.S. trim, an impressive 140 horsepower was available. Yet they developed a reputation as expensive to run and finicky; when later, equally powerful normally aspirated 944s and even more potent 944 Turbos came along with fewer drawbacks, the 924 Turbo fell into relative obscurity. Today, find a good one though, and it's a recipe for an instant classic collectable: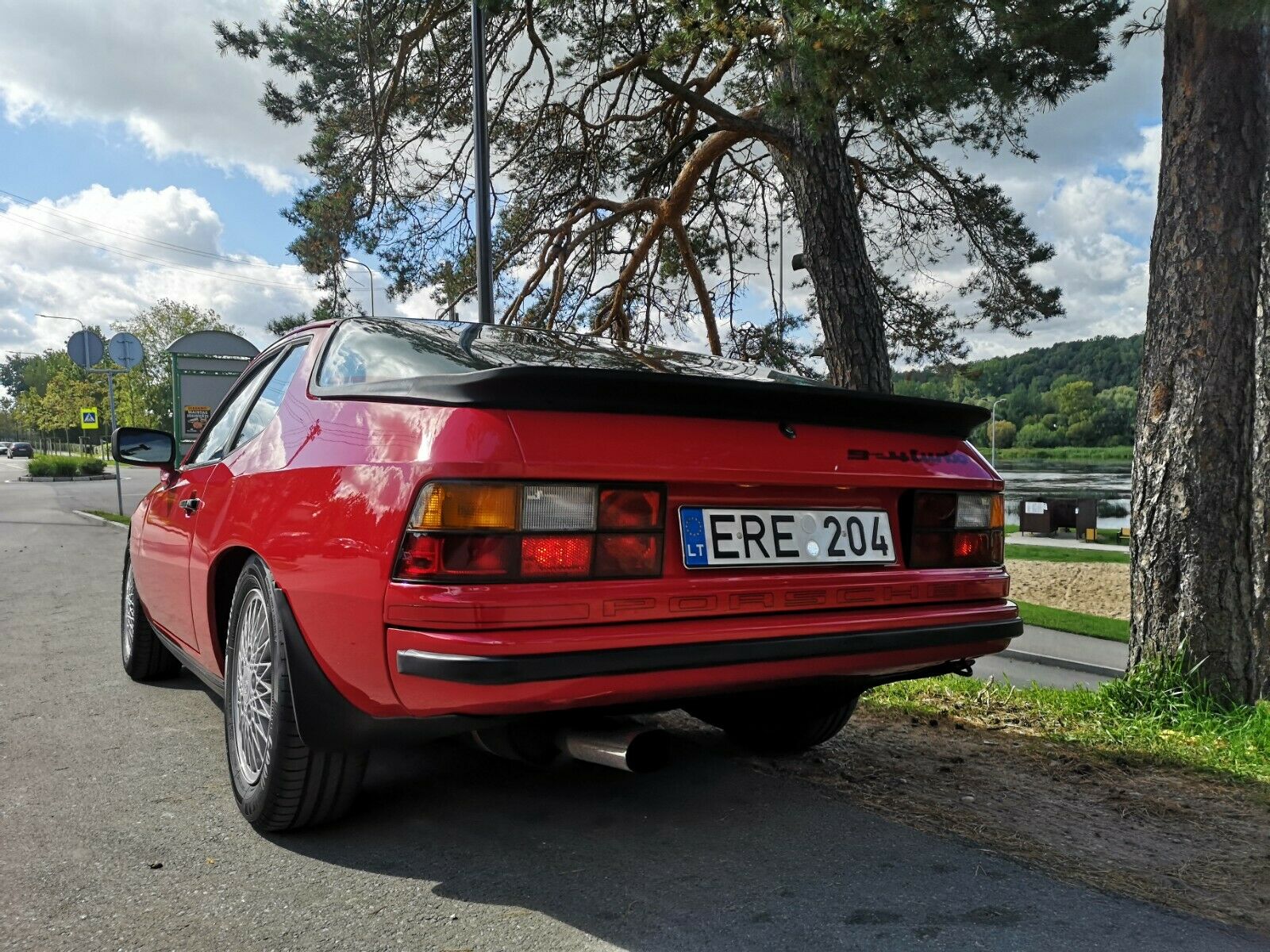 Year: 1979
Model: 924 Turbo
VIN: 9249401611
Engine: 2.0 liter turbocharged inline-4
Transmission: 5-speed manual
Mileage: 33,800 mi
Location: Kaunas, Lithuania
Price: $21,500 Buy It Now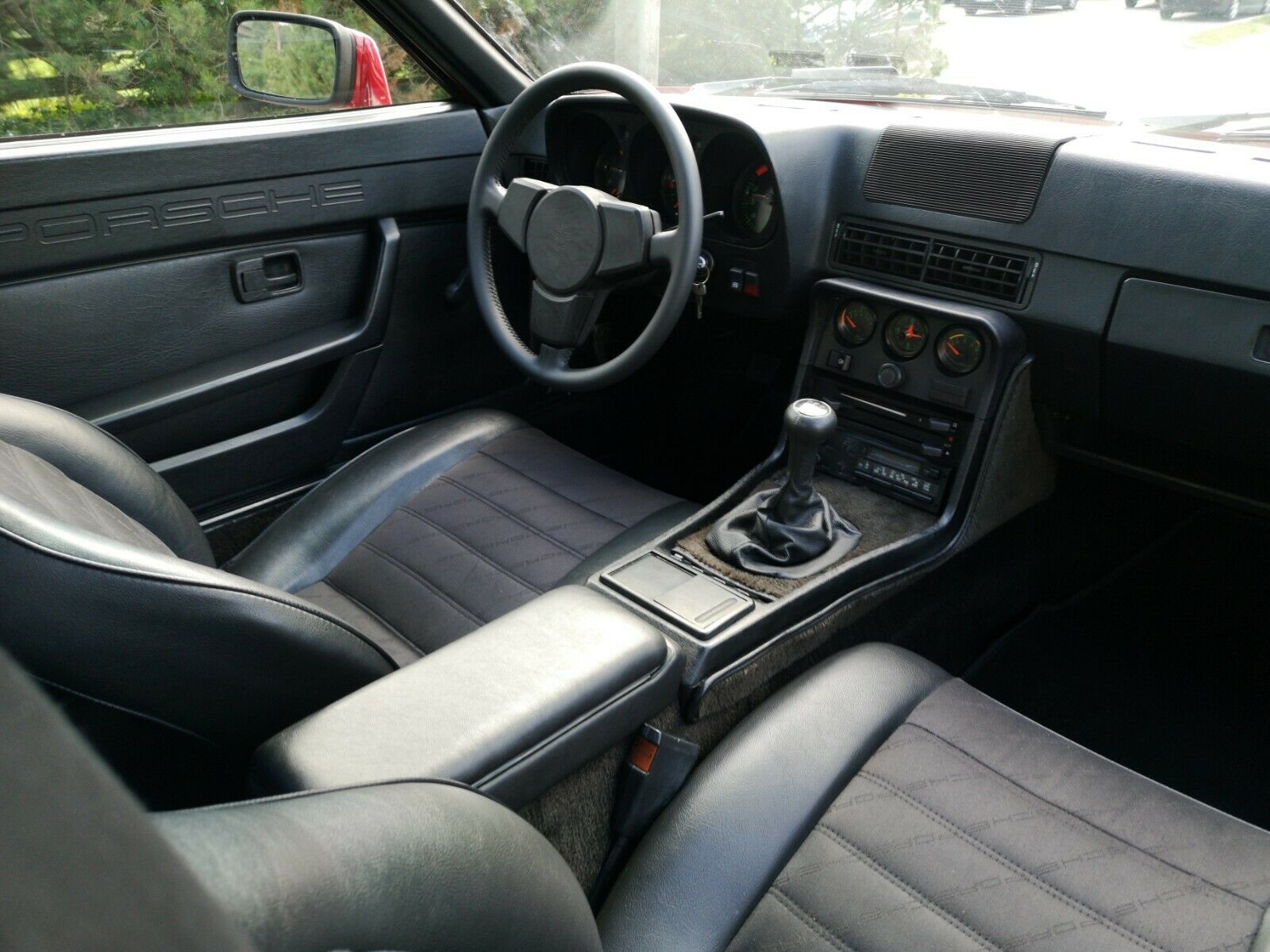 Hello, here I'm selling my personal 1979 Porsche 924 Turbo S1. More photos can be sent to your email, as here only 12 photos are allowed to be uploaded. Some pre-history: Car came from Germany Essen, with original E-JA 501 license plate and it was used on road there up to around 2002 (last technical inspection end date). It had two owners in West-Germany and I'm a third former owner for past 11 years in Lithuania. During those 11 years i have personally restored car to like new condition that reflects in pictures. As car came from Essen it had no underbody rust to repair, no welding was required and it has original under body coat. Engine: 3000 km before engine was completely reconditioned using new: piston rings, crankshaft bearings, valve guides + refurbished valve seatsall the gaskets and seals, ARP Racing head studs, spark plugs, distributor cap and rotor, spark leads, oil and filters, pipercross air filter,timing belt kit, auxiliary belt with new alternator bearings. Camshaft and tappets were in great condition.Flow matched injectors. New blow off valve and fuel pressure regulator. New spring installed into right side engine mount. Refurbished main electric fuel pump, good working original in-tank prime pump.Completely rebuilt turbocharger using brand-new turbine shaft and center housing.Engine is equipped with front mounted large inter cooler and old school BOSCH Digifant fuel injection system that has ability to control ignition timing in use with knock sensor.While injection system is nicely fitted works very well and increases reliability and overall engine efficiency. Engine runs on standard 0,7-0,8bar boost but has more low end torque and wider powerband resulting overall better drivability. Oil has been changed several times after rebuild, currently filled with CASTROL Classic 20W50. Transmission and clutch: Original dog-leg G31 transmission with 1-st gear backwards. Shifts are smooth and precise.Rebuilt using new 1-st gear dog teeth ring, machined synchro rings to allow them to expand more this way increasingtension to inner side of gear. All new seals and gaskets. SHELL 75W90 oil filled in. New soft polyurethane shifter linkage bushings. Rebuilt driveshafts using brand new CV Joints and boots, powder coated driveshafts.Center shaft tube was sandblasted and powder coated, all 3 bearings replaced to new ones.Clutch has new SACHS friction disc and new release bearing, resurfaced flywheel and pressure plate. Suspension: Original unmodified. All the previous black painted components are sandblasted and powder coated with thick coat. All the bolts and other parts are zinc plated. Rear axle center rubber bushings were replaced as required during dissasemby-assembly work. New rear brake rotors and pads, good originally fitted front ones. New front ball joints, all new wheel bearing seals, worn rubbers replaced with new ones. Powder coated and clear coated original ATS spiderweb wheels with all new Goodyear efficient grip performance tires. All 20 wheel lug nuts are replaced with new stronger capped metal ones. All 4 wheels are aligned within specifications. Body: Repainted and detailed, looks very nice and shinny in Tornado Red (LY3D) color. All the original decals were reproduced and fitted back in places. Brand-new OEM Stables rear boot gas springs. Interior: Nice and clean. PORSCHE script seats are in good condition, professionally refurbished steering wheel and gearshift knob. Dashboard has some cracks in usual spots on top. All the interior carpets are in very good shape. Rare original 1979 green gauges. All electrics and switches are functioning well as the rest of car. Original BLAUPUNKT Bristol radio. Car is located in Europe, Lithuania, Kaunas City. Delivery can be arranged, various payment options are discussable. Please contact for all the questions and details. Price of car 18500 Euro.Short presentation video: https://m.youtube.com/watch?feature=youtu.be&v=iBP27BYzVB8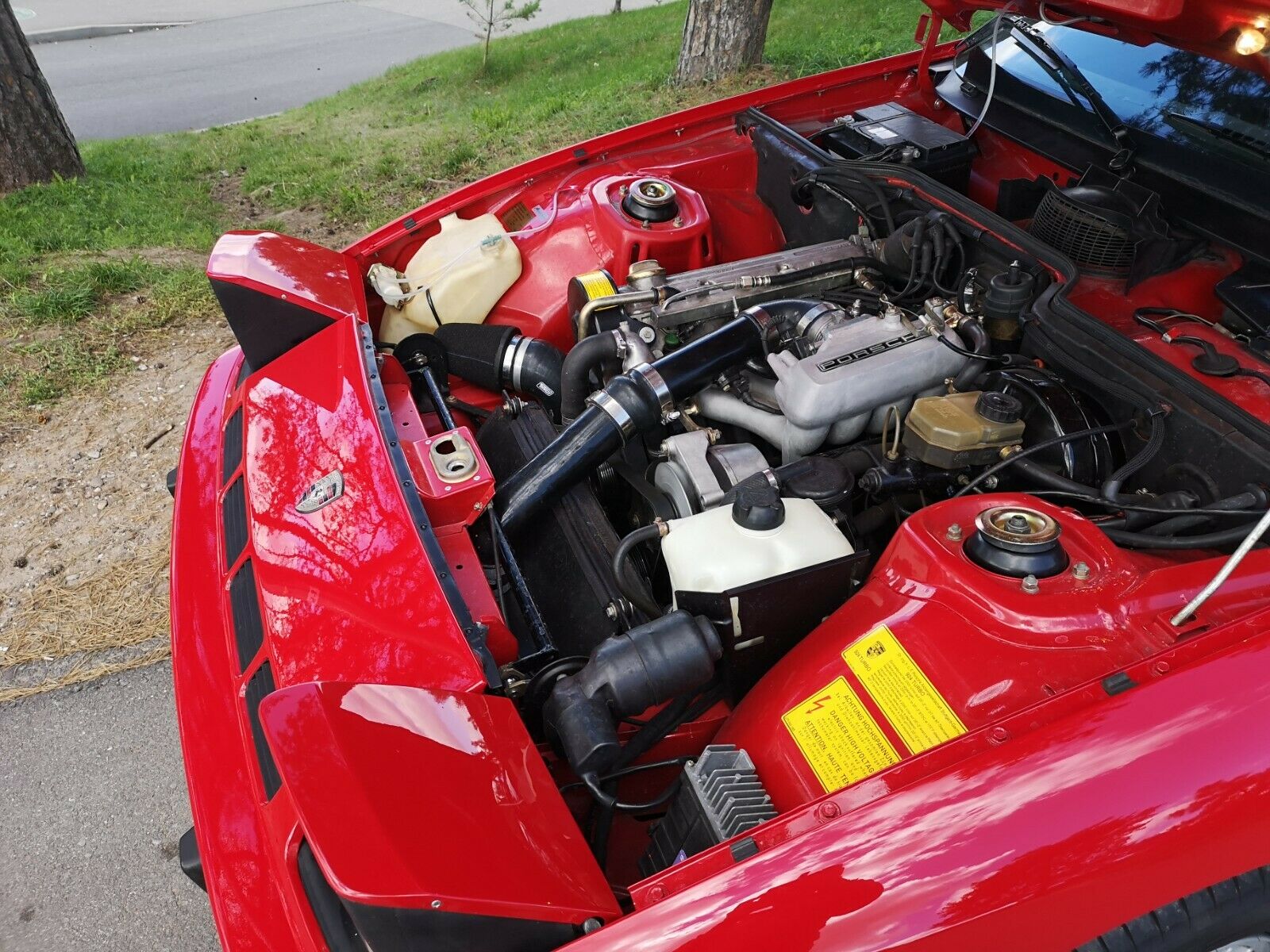 Like earlier's Quattro, the 931 took a low-range luxury line to the prime time with turbo power. And like the Quattro, time was not kind to the reputation as a quirky, difficult to maintain car. 931s are pretty hard to come across today in clean condition, but this one looks exceptional – even if it is a distance away. It's rebuilt and wears the prettier European-specification bumpers and marker lights, along with ATS alloys and Porsche-script interior. Downsides? Well, it's not cheap, but I also don't think it's overpriced given the condition. Aside from that, it's really only the location that will hold back strong bids I think. Still, you're likely able to get this car here for under $25,000, and I think you'd be hard-pressed to rebuild a lesser example to this level without more cash.
-Carter