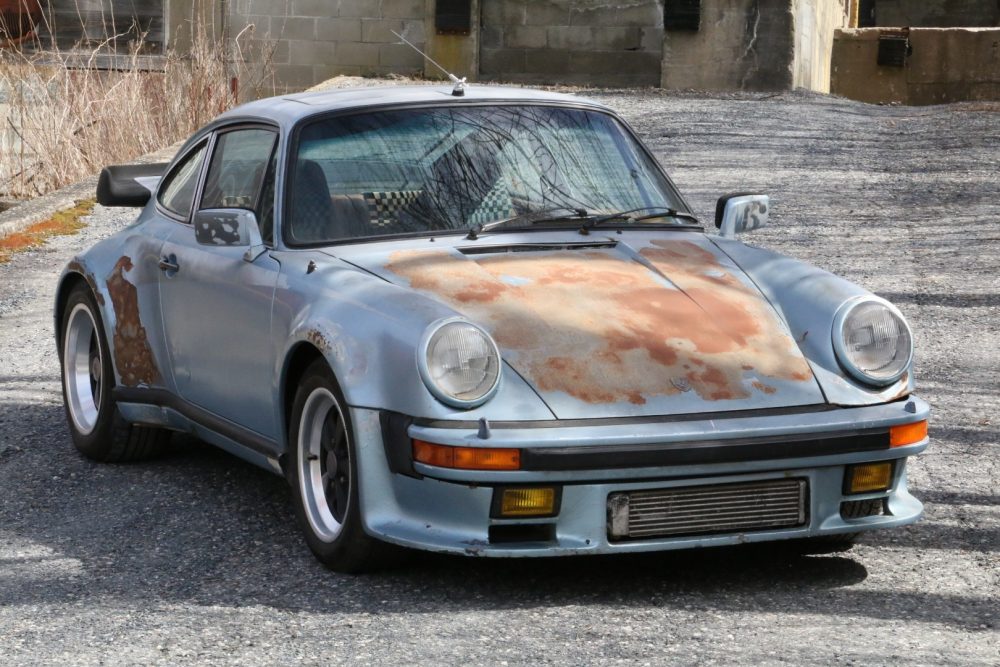 I'm all for discovered "barn finds" or whatever hot term you want to use as it brings new life into a car that was probably written off and forgotten. Although everyone loves a good story, most of the time there is a good reason why these cars were stashed away and not heard from. Most of the time it is mechanical issues that become untenable due to time and/or money constraints, along with busy life getting in the way. Today's car, a very special European-specification 1979 Porsche 930 Turbo, doesn't have much of a backstory from what I can find, but oh boy does it have potential. Or so I thought.
As you might have noticed, this isn't a stock 930. The front bumper was the first giveaway, then you look out back and see a giant intercooler with the lovely letters of "ANDIAL" tacked on it to. The selling dealer says this is now a 3.4-liter car with a RUF five-speed transaxle, and the crude drawing on the shift knob seems to confirm that. Even cooler than the Pasha sees is the custom mount housing an adjustable boost gauge, which I'm sure was absolutely terrifying to play with. So at this point I'm thinking "Cool. Just pull the engine, give it a full service, and drive it as-is." Not so fast. This one might be a very hard pass for even the most extreme owners.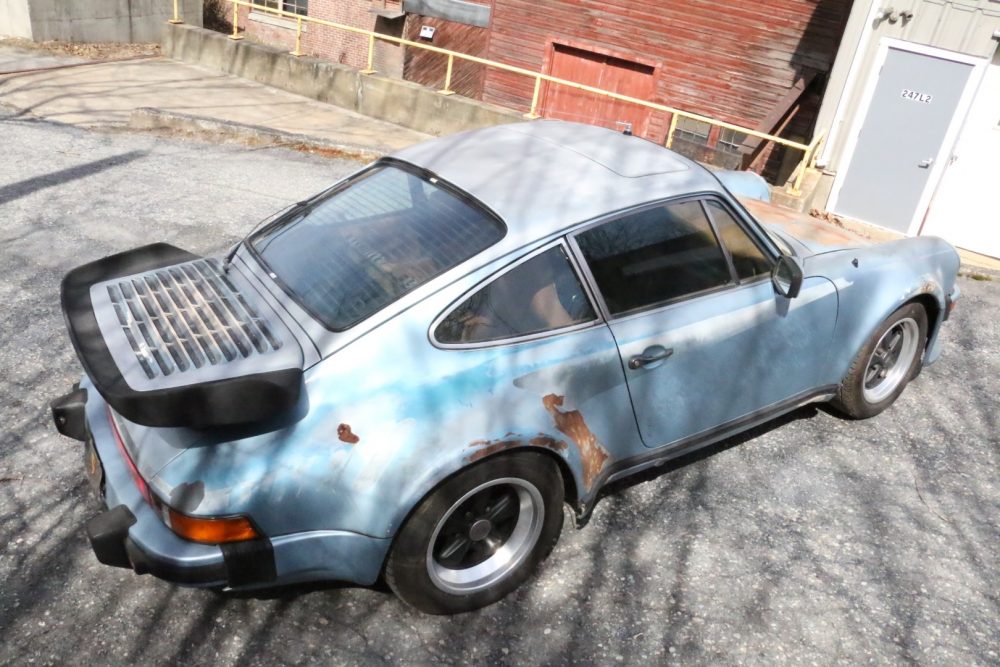 Year: 1979
Model: 930 Turbo
VIN: 8667209769
Engine: 3.4 liter twin-turbocharged flat-6
Transmission: 5-speed manual
Mileage: 15,367 mi, TMU
Location: Newport, New Hampshire
Price: $86,995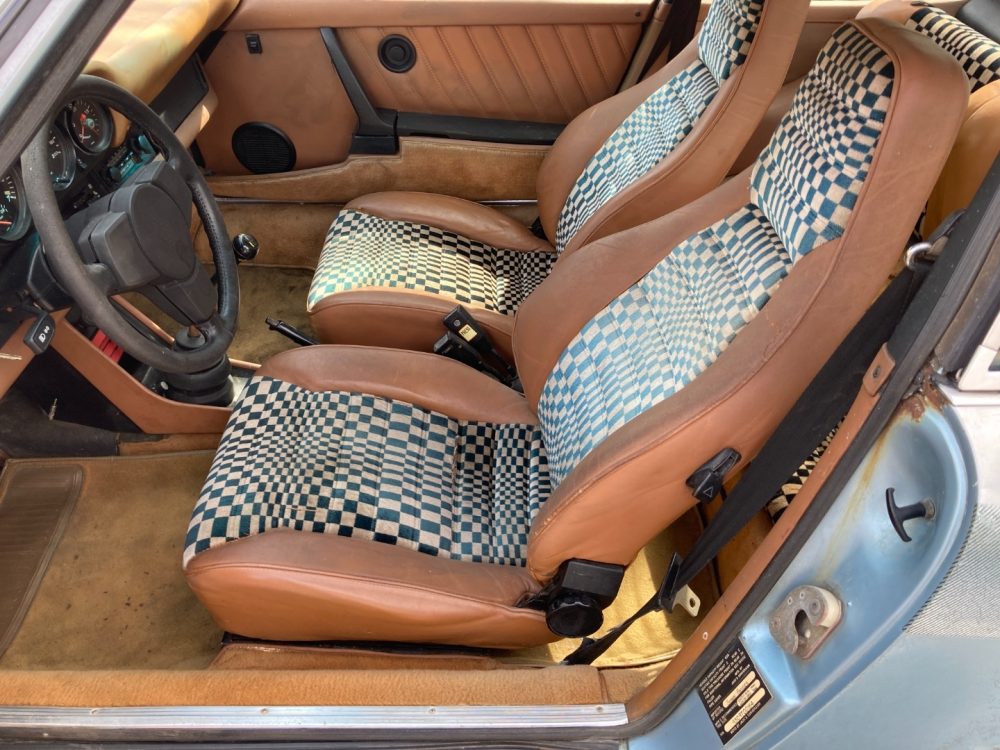 Vehicle Original VIN : 866-720-9769
Incredible Euro spec 930 Andial with RUF 5 speed gearbox

15.000 original miles

Color code Hellblau Metallic with Pasha seats

Running ANDIAL 3.4l Twin plug matching number engine !

Imported to US in early 80's

Very rare restoration project opportunity

Clean US Title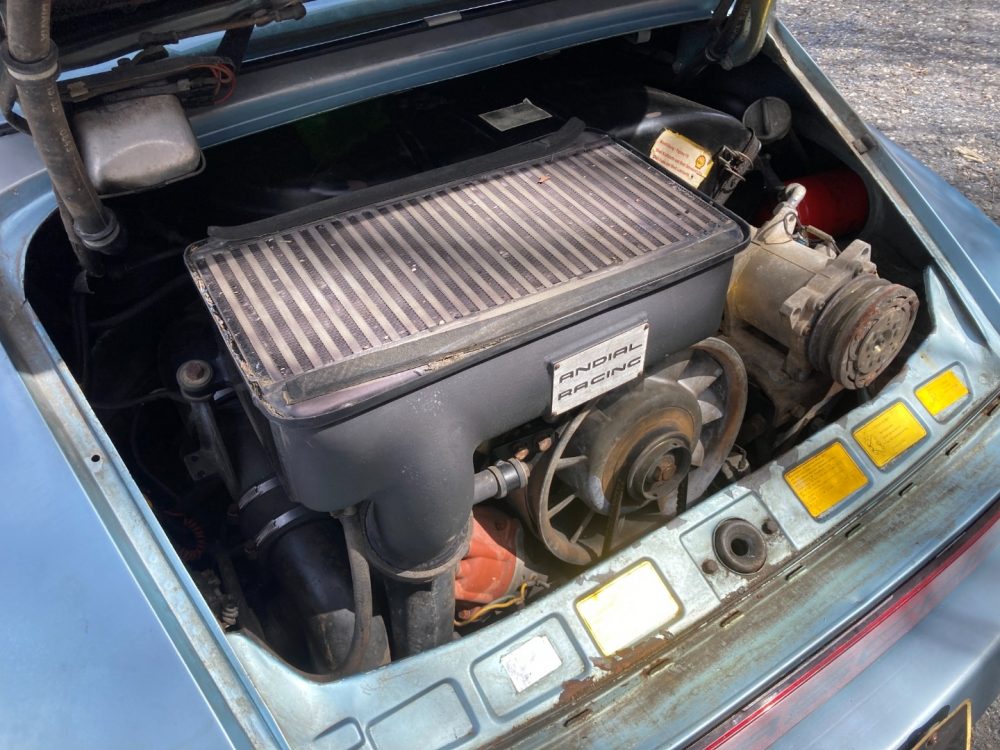 As the photos went on, it seemed to be less and less ideal in terms of the condition. One major red flag was the battery box has some holes in it, which led me to peek at the underside of the front and oh my goodness how is this car even still upright on four wheels? As you can see on the photo I linked below in the gallery, there is a giant wasteland of nothingness and some carefully placed rust flakes holding the front A-arm to the rest of the shell. I can't believe they actually are moving this car around given how good bump is going to collapse that front suspension. Suddenly a would-be fun project is now a giant undertaking of figuring out how to replace the entire front of the car. At that point, I think you need to consider just stripping the entire car is going full restoration on this one.
I would hazard to guess that it is going to take over six-figures to do this one right, but the math just isn't making sense given the insane asking price of $87,000. That kind of money literally buys you have a half-decent 930 Turbo you can actually use. Is $87,000 buying you a Light Blue Metallic over Pasha with a 3.4-liter and five-speed gearbox? Of course no, but there is just so much work here. Rebuilds on these engines can go tens of thousands without even blinking, and goodness knows what else is involved given this one isn't exactly a stock engine. I can't imagine how much it would cost to fix the rust in the car and that is below a full repaint and applying the graphics back. While this is a cool example, it is also a really bad math problem.
– Andrew