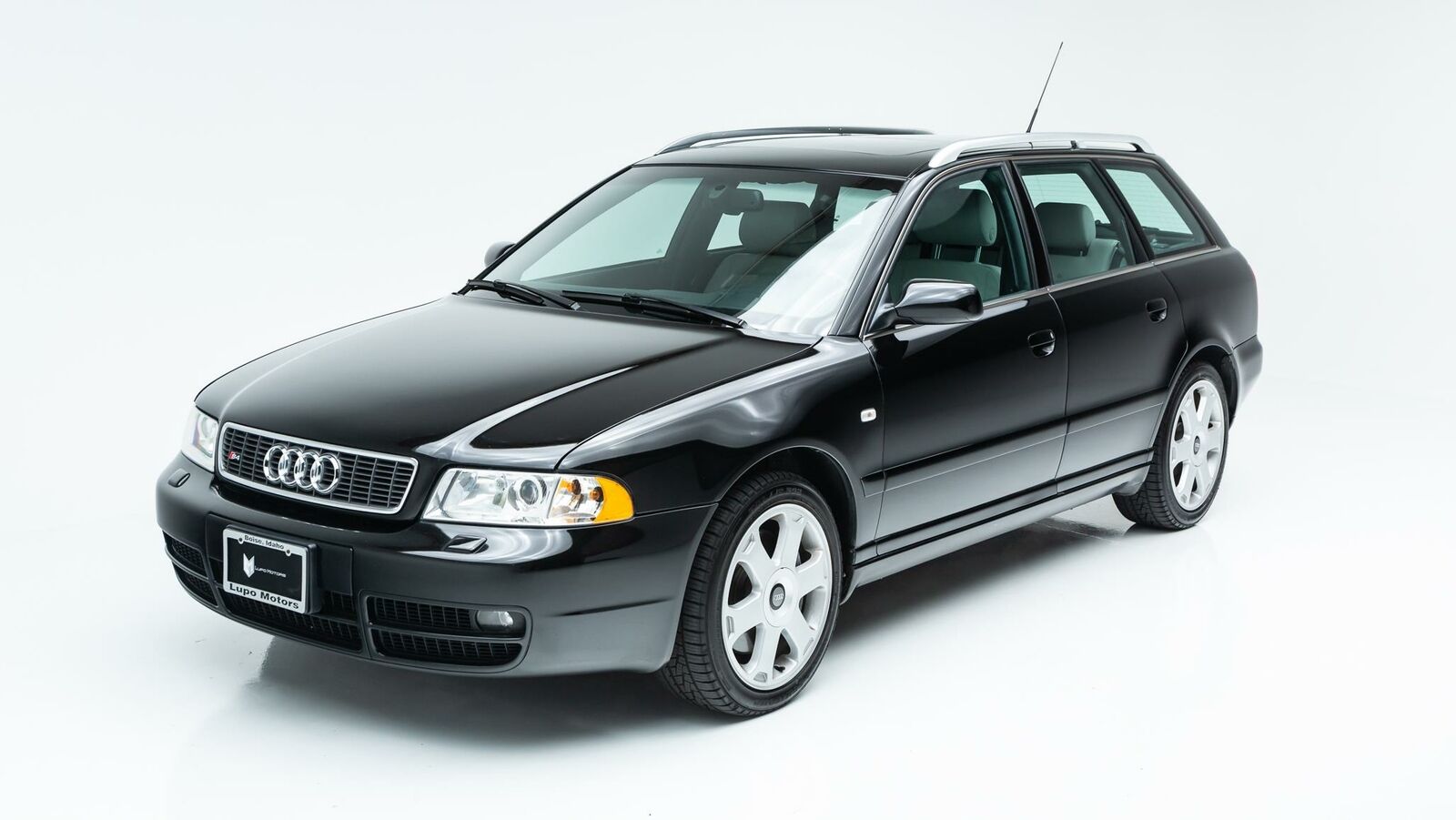 Audi brought the S4 Avant to the United States for the first time in 2001. It joined the sedan lineup and offered a follow-up to the large chassis S6 Avant from 1995. This was actually the second S4 Avant, as Europeans had enjoyed the C4-based creation in the early 90s. Audi's renaming convention therefore created a successor to the B4-based S2 Avant. Instead of the traditional inline-5 motivation, though, Audi had developed a new 2.7 liter version of its V6. With a K03 turbocharger strapped to each side, the APB produced 250 horsepower at 5800 rpms and 258 lb.ft of torque at only 1850 revs. Like all the B5s, Audi's new generation of 'quattro' used a T2 Torsen center differential and relied upon an electronic rear differential utilizing the ABS sensors. The B5 chassis used the same technology on the front differential as well and was capable of independently braking each front wheel to try to sort the car out through its dynamic stability program.
But the real fun was that it was available as an Avant and with a 6-speed manual. Just over 1,500 were claimed imported between 2001 and 2002's model years, with about 600 of those being Tiptronic equipped. LY9B Brilliant Black was the second most popular color ordered behind Light Silver Metallic, and this particular Avant is one of 183 Brilliant Black (out of 850 total) manuals brought in for the 2001 model year: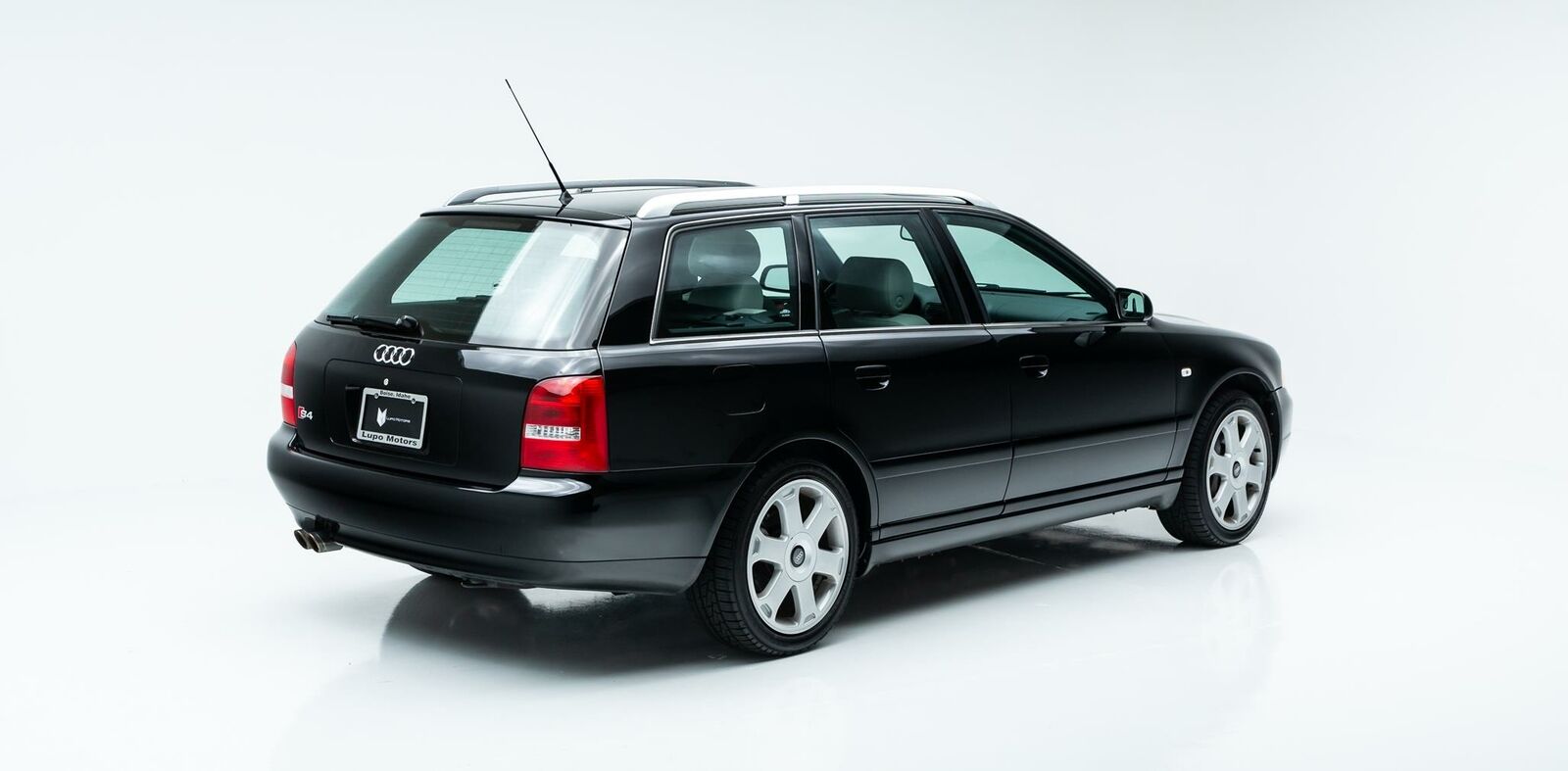 Year: 2001
Model: S4 Avant
VIN: WAUXD68D41A123094
Engine: 2.7 liter twin-turbocharged V6
Transmission: 6-speed manual
Mileage: 111,340 mi
Price: $19,995 Buy It Now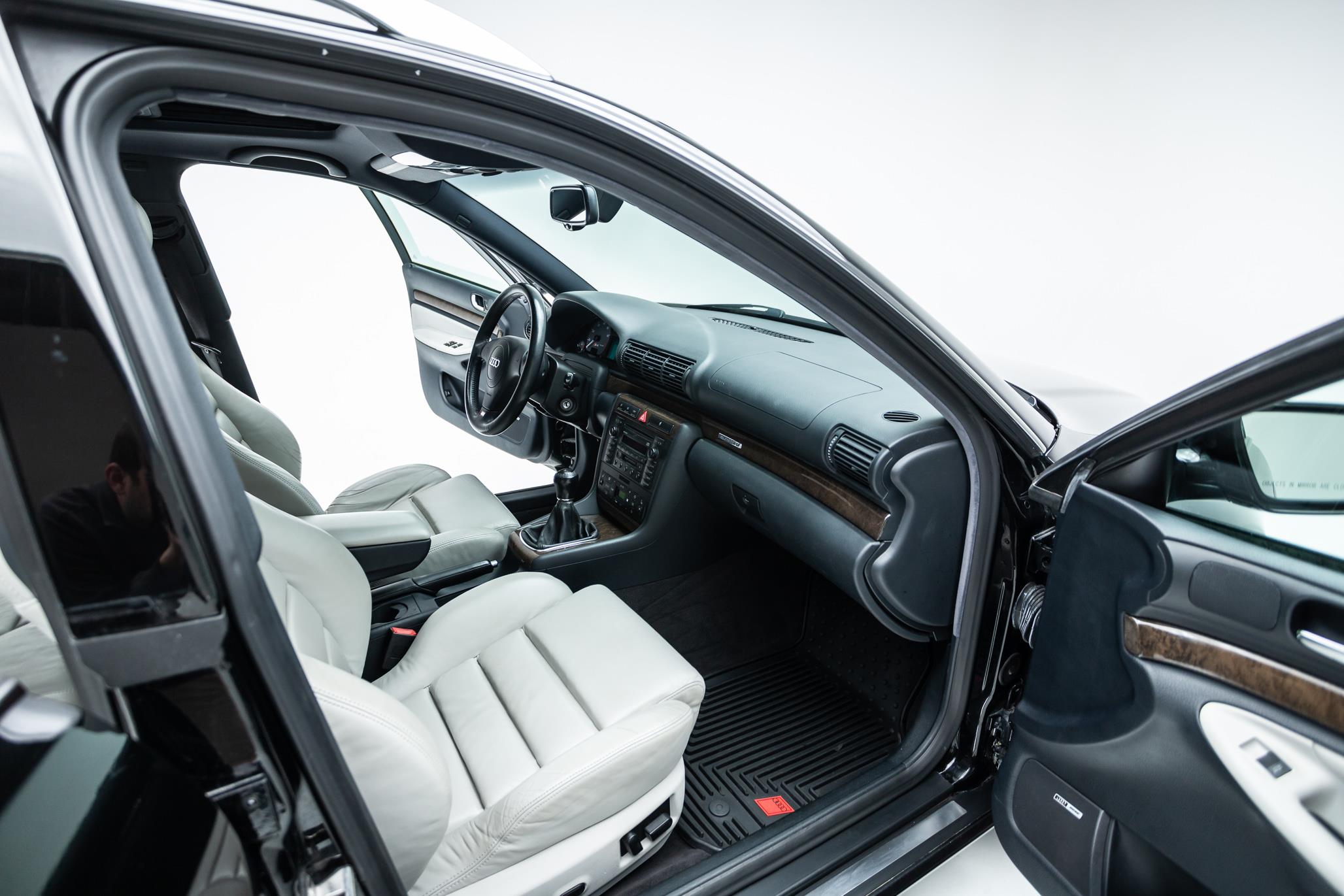 This rare wagon is one of the most well documented and well taken care of Audi's on the road. This 2001 Audi S4 Avant is well optioned and features a 6 speed manual transmission. Not only is this car optioned perfectly but it has the best color combination of black exterior which is brought through to the interior and contrasted with white leather seats and beautiful wood inserts. The S4 is probably one of the most fun wagons out there and is extremely practical with all wheel drive and all of the storage. The Twin Turbo 2.7L V6 at the heart of this beast beats strong and has a fresh service and timing belt. The service records were meticulously kept by the one and only owner. The mileage currently reads 46,511 miles but the true mileage is 111,340 due to a documented gauge cluster replacement. Do not let this original, unmodified 2001 Audi S4 Avant slip away.

Please contact us with any questions at 208-437-5192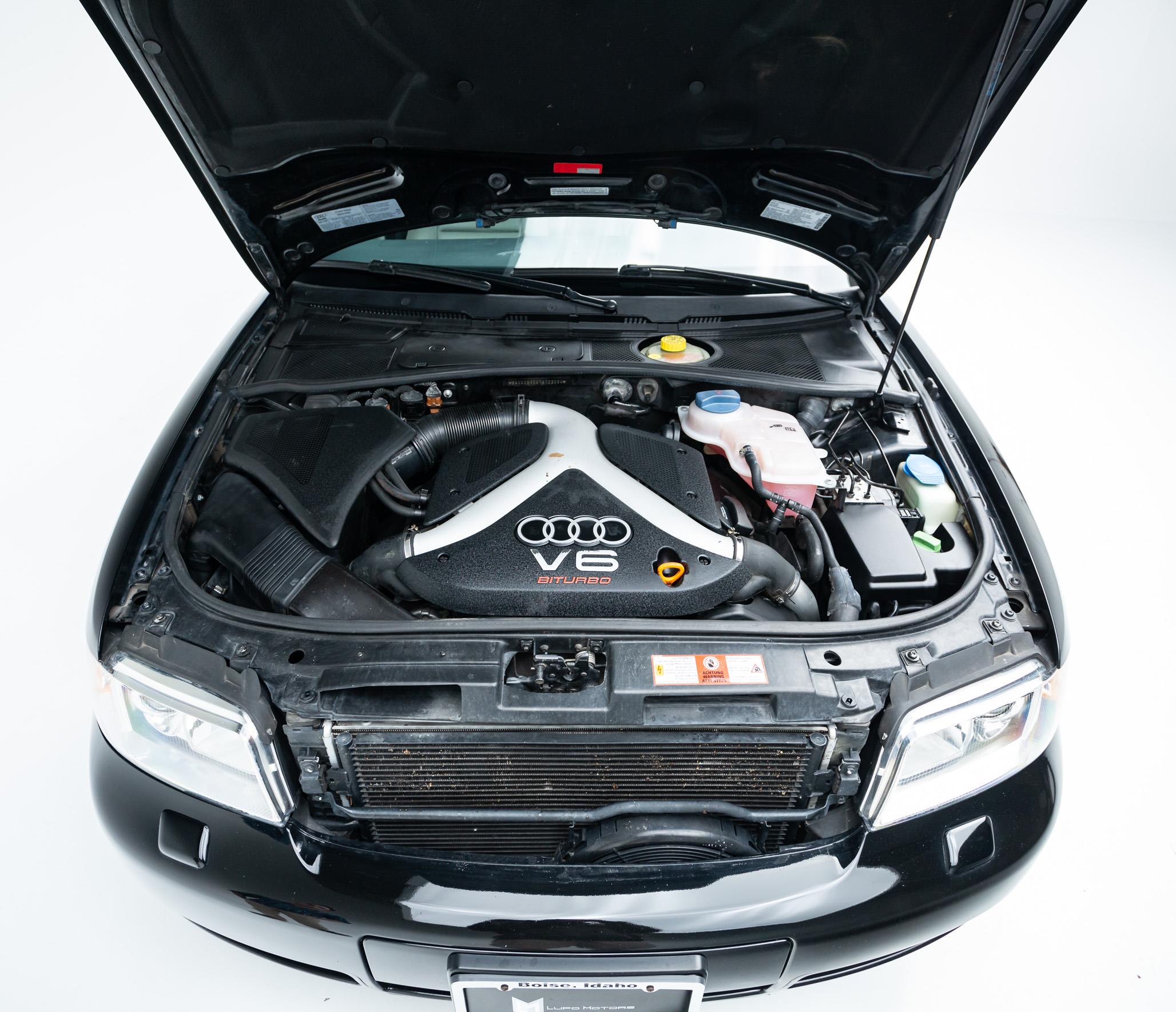 Once again, we have slick photography that has undoubtedly been run through filters. The result is impressive – these look like catalog or brochure images rather than those of a 111,000 mile, 18 year old Audi. Look past the splashy photos and still the condition appears to be very much above average while the mileage is very much below average. Black over the Light Silver Nappa is a pleasing color combination overall and the interior is offset nicely with wood trim. We don't learn much about what options the car has, but from what I can see it has the Bose upgrade (PBS – $650) and heated seats (PAW – $450). It wears the optional factory all-season mats, and the car has had a timing belt service and comes from a single owner, which is reassuring.
Is everything roses? No, the close-up photos depict a fair amount of expected road rash that's been touched up on the front. I also noted the budget Sumitomo tires. The HTR A/S PO2s it wears are fairly well regarded tires, but definitely fall short of the top-tier reviews. This probably sounds nit-picky, but then the dealer is asking $20,000 for this example. It does look good, but that's all the money for a B5 Avant these days. Similar Avants have sold in the high teens, but it takes something really special to break $20,000. I'm not sure this is it, but drop the price 10-15% it's more compelling.
-Carter