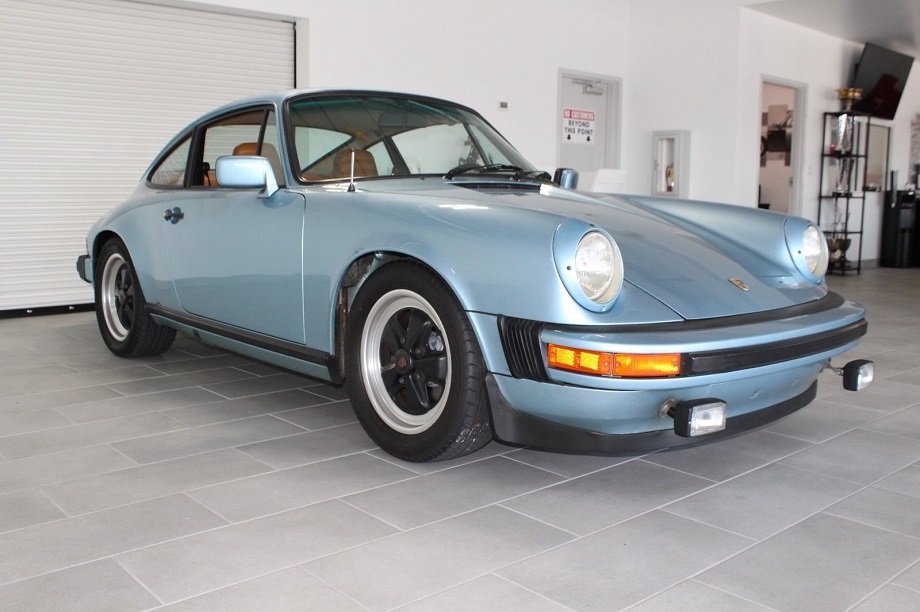 If you've been paying attention to the current crop of Porsche GT models you'll notice that there seems to be a relative abundance of paint-to-sample cars on the market. Even with Porsche significantly raising the cost of the PTS option buyers are opting for it more and more. Perhaps the most surprising aspect of this influx of PTS cars is that Porsche's standard color choices have dramatically improved as well. I guess everyone really wants color these days! It is a nice change though as Porsche is coming out of a long period where the color choices were less than inspired.
Part of what is great about all of these PTS cars is that we get to see more of the great colors from Porsche's past. If you only began paying attention to Porsche in the current millennium you could be excused for thinking that Porsche, as a brand, was a bit boring. In fact, you might think that of every German automaker. However, Porsche has rarely been boring when it has come to its color palette. For better or worse, it has offered a wide array of options encompassing the entirety of the color spectrum going all the way back to the early years of the 356. In a way the current influx of PTS cars and better standard options simply is a return to the norm.
I mention all of this as prelude to this Light Blue Metallic 1981 Porsche 911SC Coupe, located in Florida, with Cork interior and 64,500 miles on it. Blue over Cork long has been one of my favorite historical Porsche color combinations. While some of Porsche's brighter blues are my favorites, the '80s saw a good number of lighter shades of blue that might not strike you for their brilliance, but which offered an elegant beauty that fit the lines of the G-series 911 quite well. This particular 911SC shows off those colors to good effect.
Year: 1981
Model: 911SC
Engine: 3.0 liter flat-6
Transmission: 5-speed manual
Mileage: 64,500 mi
Price: Auction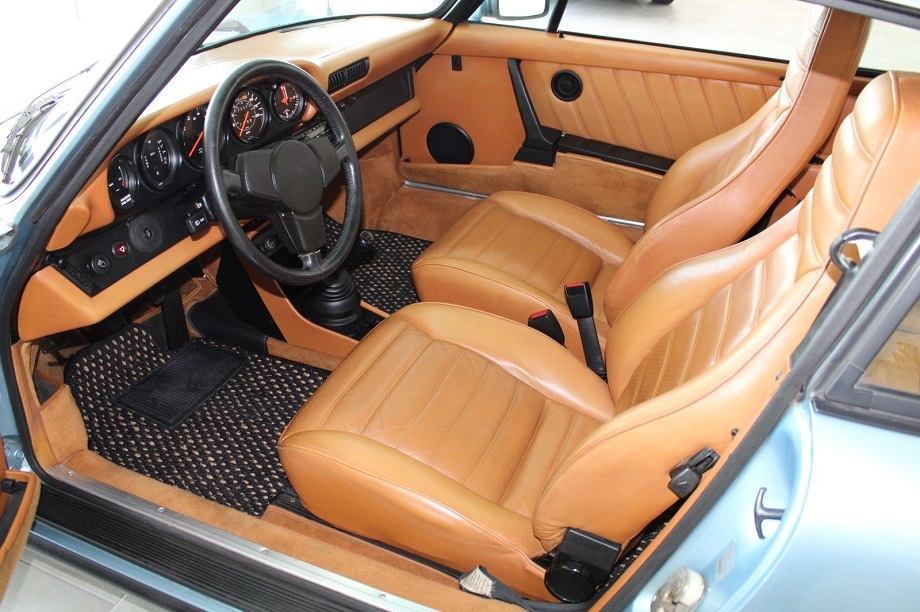 This Beautiful, low mileage, highly original 3.0L Sunroof Coupe is one of the cleanest and most kept SC available today!

This beautiful SC was sold new in Chatham, N.J. It was delivered new in stunninglight blue metallic paint, special full Cork leather interior, Option Group J17 (16″ Forged Alloy Fuchs wheels, Front Spoiler, Bosch Fog Lights, Stereo prep w/ 4 speakers/antenna). The car was then sold to Holt Motorsports Inc in PA and eventually to a Napa Valley, CA Porsche and BMW collector.

The overall condition leaves a great impression of originality and care. In 2016 Possum Hollow MotorSports performed a major service including new sunroof cable, oil hose, all new brake calipers and hoses, brake pad, and an oil/filter change. The car was treated to a full Cryo-detail cleaning of the engine and underside. Additionally, a thorough service was performed which included new Hot Air Hose, Muffler, Trans/Engine Mount, Rear Sway Bar Right & Left, Heater Control Box, Hoses.

Included in the sale is a large file containing the original bill of sale, window sticker, owner's manual, warranty/service booklet, service record and Carfax history report. In the car is the toolkit, jack, car cover and spare. With only 64,500 original miles, recent service and accompanied by all of its accessories this SC is one of the finest examples we have seen. If you have been looking for a great 3.0L coupe we encourage close attention to this great example. Now available for inspection and worldwide delivery.

Our cars are some of the best and most period correct examples available anywhere. No expense is ever spared!!!

Stop by our state of the art facility and see for your self the level of restoration that is done to all of our vehicles.

FINANCING AVAILABLE – TRADE INS WELCOMED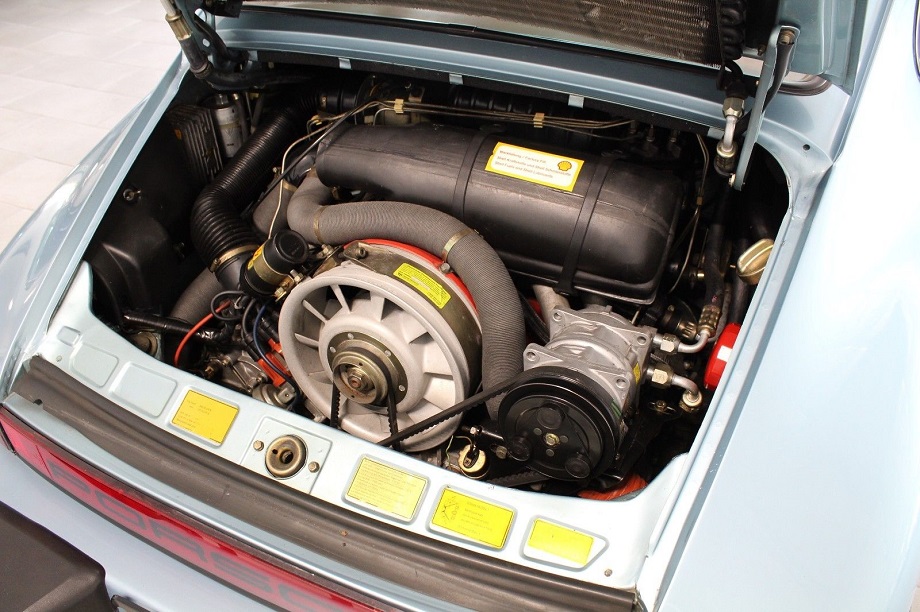 Another very common component of '80s 911s was a set of black Fuchs wheels. In a lot of applications I like them, but here not so much. To be clear, it's the black part I don't like. The wheels themselves are great. They're just too dark. I could envision a variety of painted colors that would work better, including the exterior color. Oh well. Otherwise, this is a very attractive 911. I won't say it's absolutely pristine, but given its age it does look very good. It also appears to be pretty much original. We aren't specifically told whether it still wears its original paint nor whether this is its original interior, but both look in the sort of condition where we might suspect that they are. I'd still want to verify that on both counts. It also recently has been treated to a fairly substantial servicing and is said to come with an extensive history. Overall this SC checks a lot of the right boxes for those looking for an early 911.
Mostly I'm attracted to the color combination. It's the sort of combination that always will look good if cared for and it's unlikely to turn anyone away as being too attention seeking. It's just very pretty. The price, however, likely is a bit too high. It's an auction so of course the final selling price isn't set, but the starting bid has been set at near top market for an SC of any stripe. It's a great color and looks in very nice condition. The mileage is fairly reasonable as well. This is concours money though and I'm not sure this is a concours car. I wouldn't expect it to be one of the many SCs we see priced in the $30Ks, but nor would I expect it to get into the high $50Ks. If that middle ground can be found between buyer and seller, then I think its new owner should be quite happy.
-Rob