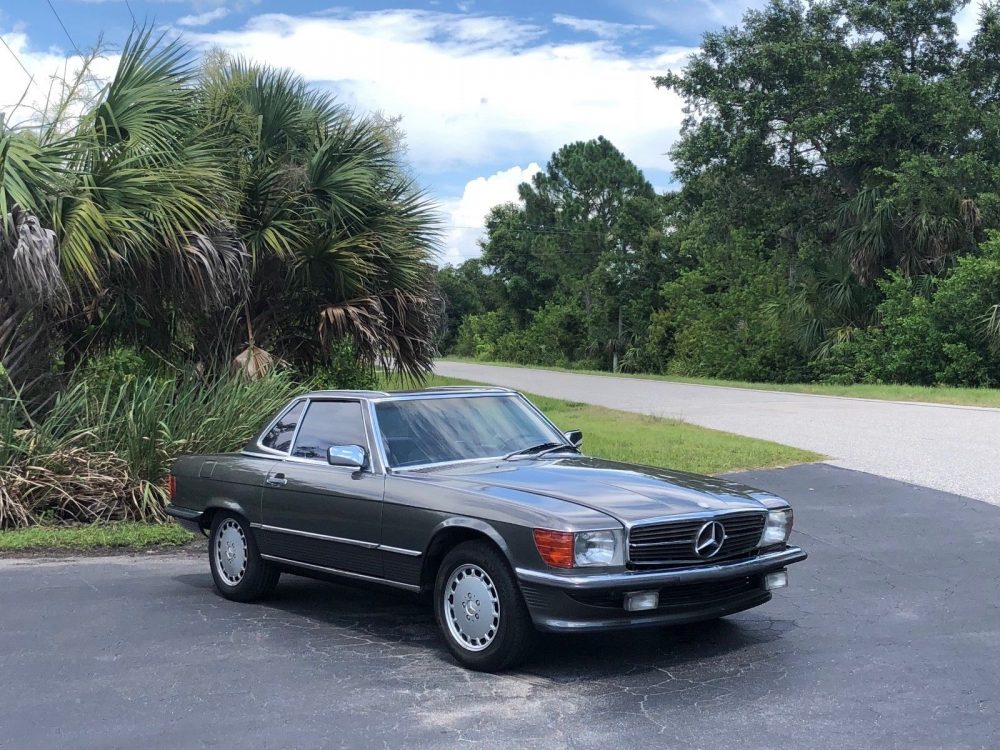 Earlier this week I checked out a 1984 Mercedes-Benz 380SL that was in a cool European-spec setup. I don't mean to focus too much on R107s, but one just happened to pop up that I couldn't overlook. This is a 1986 420SL. Yes, a 420SL. If that number '420' followed by 'SL' seems odd, you aren't wrong in thinking that. In North American, Mercedes only sold the 350SL, 380SL, 450sSL and 560SL offically through their dealerships. Back in the 1980s, some people were bringing in the 280SL, 300SL and 500SL through grey-market channels before that was put to a stop by ironically, Mercedes themselves. For whatever reason, I can't recall ever seeing the 420SL for sale in North America and they are even not that common in Europe. They use the same 4.2 liter M116 from the W126 420SEL and is generally thought of as "not the 560" the same way you think of the 420SEL sedan. Either way, one popped up for sale Florida and it doesn't look like a bad example at all.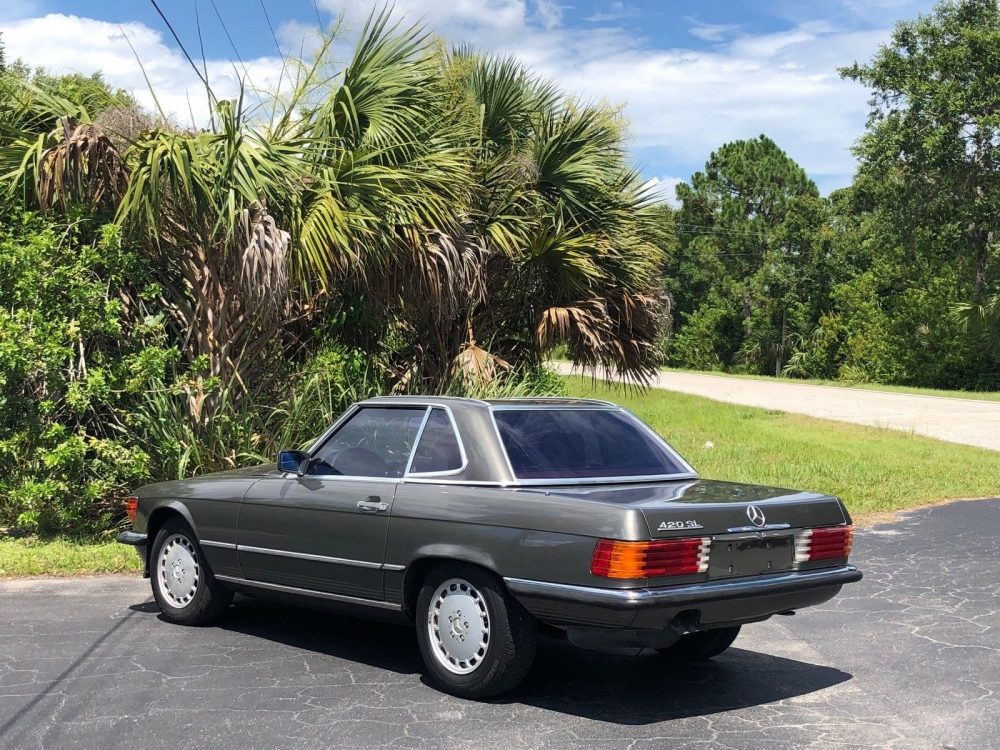 Year: 1986
Model: 380SL
Engine: 4.2 liter V8
Transmission: 4-speed automatic
Mileage: 112,139 km (69,679 mi)
Price: $41,500 Buy It Now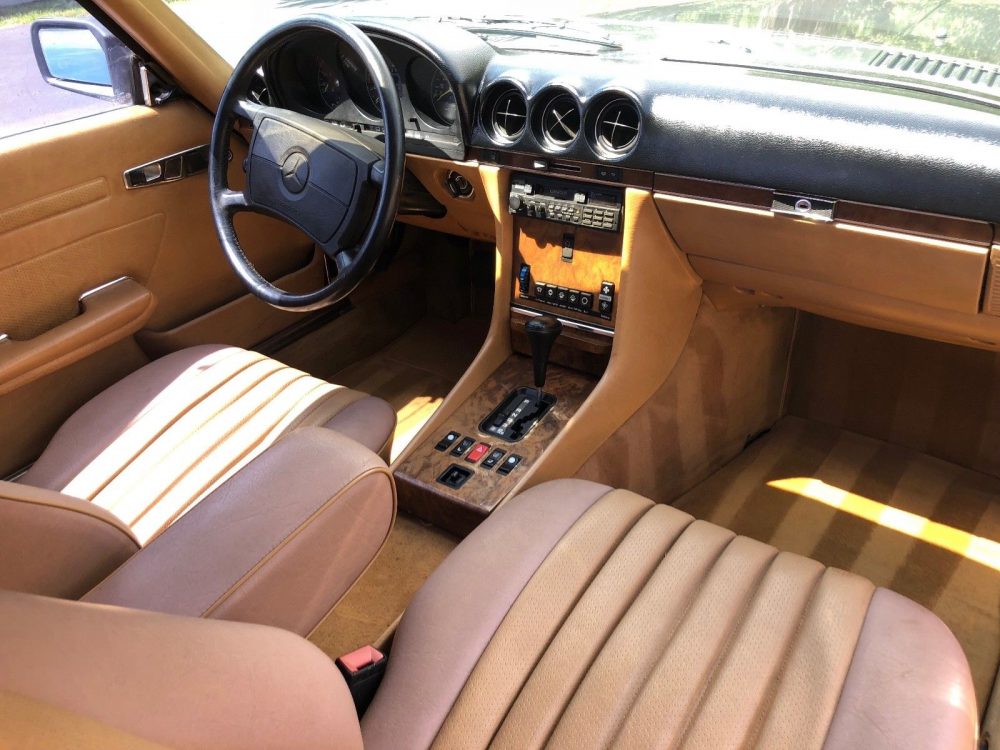 VIN # WDB1070471A043918

For Sale very nice 1986 Mercedes 420SL with only 68500 miles/112000km
This car was Imported to United States never was offered on US market.
This is California (now Florida) car with totally rust free body!
Rockers Panel and all floors like new. no rust spots no rust bubbles. Perfect body
Car has original interior and it is in excellent condition no any tears or rips….
Car sit long time so now our Mechanic did all maintenance around engine.
Brand new Timing Chain with timing rails and tensioner. Brand New water pump, New Fuel Pump and New fuel filter, all fuel lines fuel injectors and fuel distributor fuel tank was cleaned… I have all receipts!!!
Comes with Hard top and soft top.
Car comes with clean title and clear carfax
Car is 32 years old so it is for sale AS-IS where is it!
If you have any question feel free contact me any time
i Will consider all reasonable offers!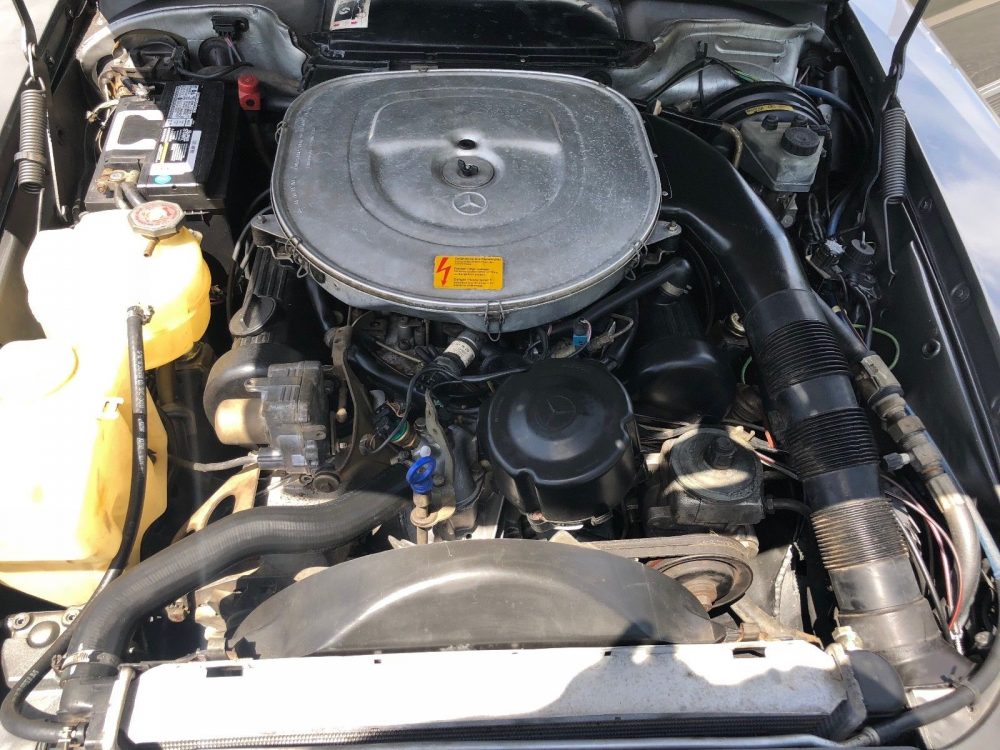 Unlike the 380SL from earlier this week, this car hasn't been modified for US roads in any way and retains all its European-spec goodness. This tells me it was more than likely brought in under the 25-year import sometime after 2011. It looks just like every other European-spec R107 with its nice slim bumpers and headlights along with the rear of the car being drilled for European license plates. Inside everything looks fairly nice but has typical wear spots on the window switches an a dated aftermarket head unit. The big thing is that this car has all the timing chain services along with a new water pump and a bunch of fuel system related services. Having those big things done is a great piece of mind for a car that might not have much history with it seeing as where it came from.
The seller is asking $41,500 for this car which seems awfully high in my eyes. It's a good-looking car with a good service history, but I think we are talking about this 420SL being overpriced by about $15,000. That kind of money will buy you a very nice 560SL and while it might not be a European-spec car, swapping bumpers and headlights isn't a big deal with these. The market is just so flooded with these cars that you have so many options to get your R107 if you really want one. As cool and rare as this one is, I think it might sit for a while. At least the gas tank is fresh.
– Andrew